Why Online Rummy is Cooler than Online Poker
|
Rummy and poker are close cousins. They both belong to the family of 13 card games in which the combination of cards dealt to you can determine your victory in the game. Both have gained immense popularity across the globe, especially their online versions. However, in India, rummy has received greater acceptance. Let's compare the two games to understand why rummy is so much cooler than poker.
Rummy Overtakes Poker in terms of Popularity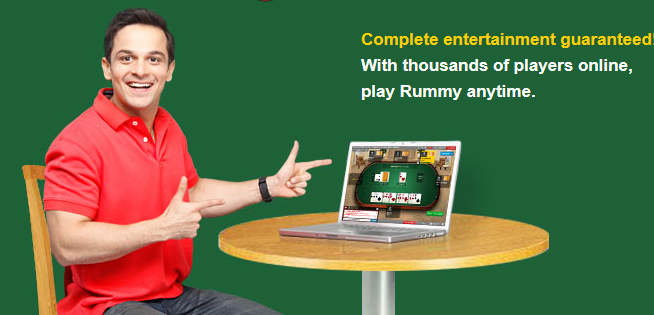 In poker, one relies on luck and betting for getting ahead in the game. Rummy, on the other hand, is based on logic, strategic thinking and skill.
In poker, your fate is determined by the rank of the cards in your hand versus the cards held by other players. Therefore, hierarchy is everything. In rummy, one needs to group the cards in combinations, which could be in the form of sets or sequences. More experienced rummy players would try to remember the moves made by the other players, so as to predict their next moves.
This basic difference between rummy and poker offers several advantages in favor of the former. Being skill based, rummy is much more engaging. Moreover, players can develop mental abilities of strategist and logical thinking.
Both poker and rummy offer a chance to win cash prizes. However, since rummy is a skill based game, it enjoys legal status in India.
Unlike poker, rummy is not only about betting and winning money. It is a social game that fosters interaction. This is why poker has always been a casino game, while rummy has been popular in clubs and at parties. This difference is stark even in online rummy. These sites offer the opportunity to connect with other players at a table. One can have a casual chat, talk about the game or even take tips from more professional players. Some sites also allow you to invite your friends and family and play with them at an exclusive table to enjoy maximum privacy.
Since online rummy is extremely popular in India, the user base is large. This means that you will not have to wait long for other players to join the table and for the game to commence.
Winning Big With Card Game Tournaments
With the growing popularity of rummy in India, a wide variety of tournaments are held online, quite regularly. There are daily and weekly tournaments, some of which have free entry. There are also grand and festive tournaments, at which the prize amount is much higher. With the ease of access, you can play online rummy on app, or any device of your choice!
In order to benefit from all the advantages and enjoy a game of rummy, ensure that you register at a reliable site. It should have a stringent privacy policy and secure payment solutions.