Step by Step Guide – How to Join the Jumbo XXL Rummy Tournament?
|

At RummyCircle we continue to innovate and deliver high quality Rummy Tournaments for our discerning players. We have got an all new Jumbo XXL Rummy Tournament where you can play Rummy online for Free and win a Big cash prize!
To help our new players understand how to participate in this tournament, we have prepared this simple step by step guide to join and play Jumbo XXL Rummy Tournament.
Register or Login – If you are new to RummyCircle.com, then you can create a Free account on RummyCircle.com. If you already have an account then please use your loginID and password to login to the site.
Visit Tournament List – After you login, you can click on the Tournaments tab and click special tab under it. See the image below: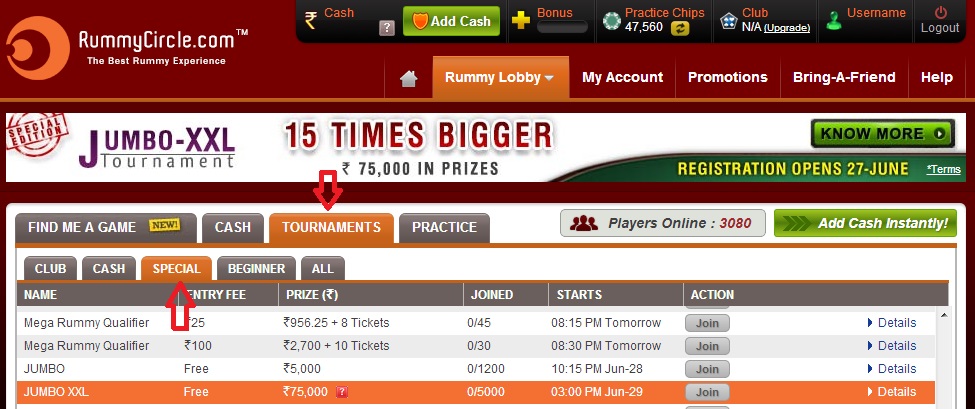 When you are at the Special Tournaments Tab, scroll a little and you will see Jumbo XXL Tournament listed over there. See the image below: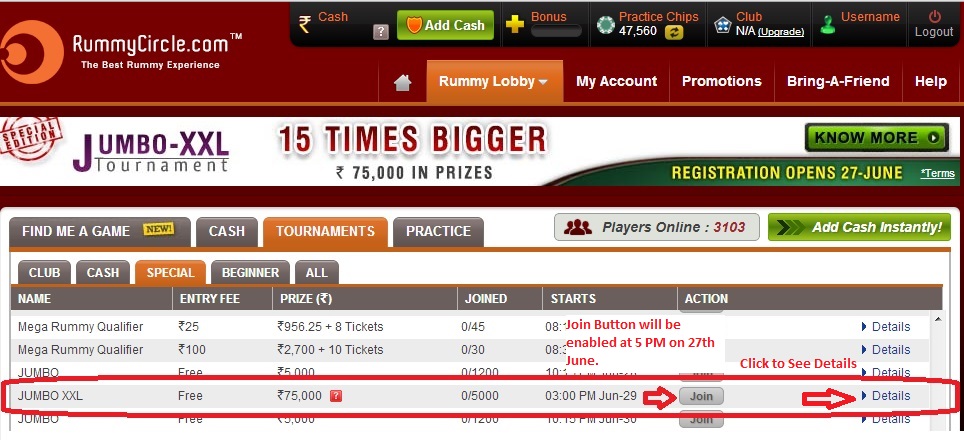 The join button will be enabled at 5 PM on 27th June. You can confirm your registration by clicking on Join button and following the steps. 
Tournament Details – You can click on tournament details to learn more about the tournament structure, prize distribution etc.
Total Prize Money: Rs. 75,000
Expected 1st prize: Rs. 14,500
Total Winner Expected: 695
Total Expected Seats: 5000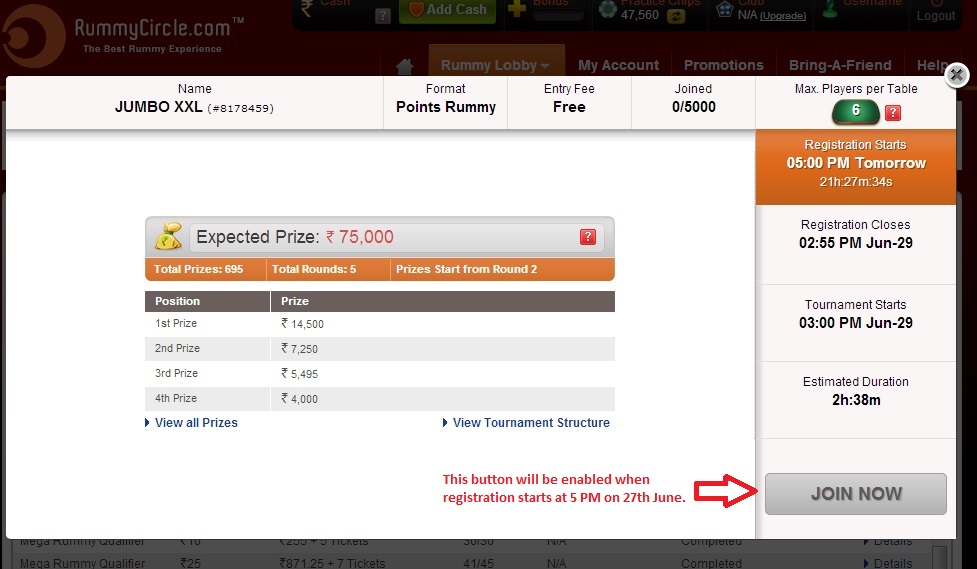 Tournament Structure – The tournament is expected to have 5 rounds in total.
Prize Rounds – Players will win cash prizes starting from round 2 on-wards.
Qualifiers – In the round 1 to round 4, one player will qualify per table and move to the next round.
Breaks – There will be a 15 minute break after round 2 and a 10 minute break after round 4.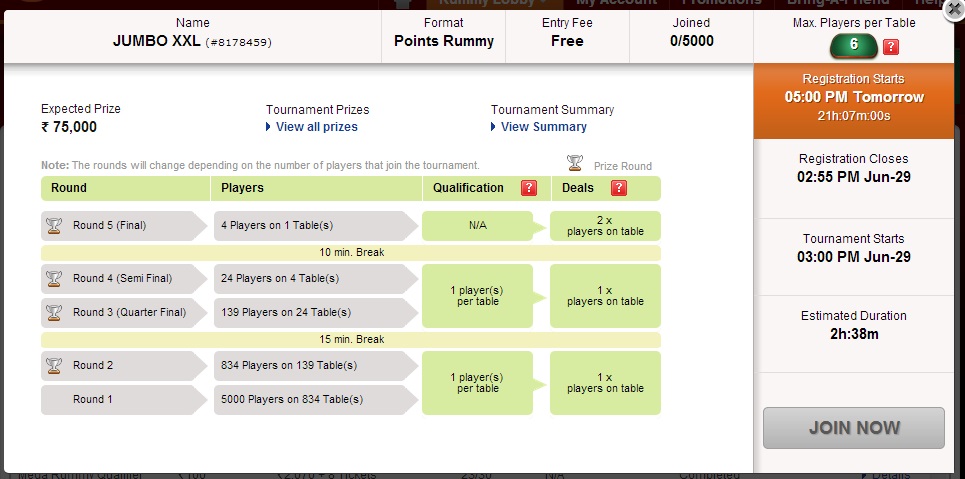 Please note that the entry is on first come first serve basis and the seats fill up pretty fast. And with Rs. 75,000 in cash prizes, it is advised that you be on time at take your seat! Create a free account or login to RummyCircle.com right now and start playing Rummy and Win Cash prizes!