This is What Your King and Queen is Trying to Tell You
|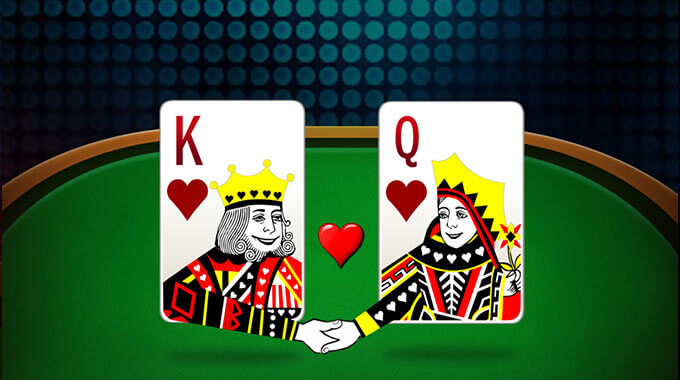 Do you prefer playing Rummy over other card games? It's of little wonder. You see, rummy has been India's favorite card game for centuries now and we can totally understand your love for the game. It's been ruling almost every evening, wedding or festival party for ages now. When you love playing a game so much, it is always good to learn the rummy rules of that game and also few tricks that may come handy in tight situations. And when you are playing rummy for real money, it is all together a different story. You would definitely want to win. Even when you lose, it is better to lose with fewer points. Every penny saved is a penny won when you are at a rummy table.
A rummy player's main objective must be to finish the game before anyone else at the table does and he must do this by reducing his score to zero sooner than others. Any card with alphabet adds 10 points each to your score so you either meld them at the first chance you get or discard them as soon as possible. Whatever you choose to do with these cards, you need to deal with them first. Just like in the real world, Kings and Queens cannot be taken casually. You attend to them first and give them preference over everybody else.
However, you need not always make a sequence with your King and Queen cards. Whenever you cannot find an Ace or a Jack for your King and Queen cards to group them into a sequence and reduce your points, you can put them together and make sets out of them, that is, if you have more than one King and Queen cards. Of course, you should have a pure sequence and another pure/hybrid sequence in your hand for a set to work. We understand that it is not possible to get rid of all the high cards at once, unless we are melding them. Sometimes, in hope that we can make sequences using these high cards, we keep them until the end and then regret. Other times, we discard a card too quickly and then regret. We need to take our chances and make some difficult choices. Whatever we do, we must weigh your King and Queen carefully, and, maybe also Ace and Jack, and even 10.
The final verdict
Even though King and Queen are high value cards and players generally push them out of the plate, they can change the game completely. All a player has to do is use them correctly and you will be winning rummy in no time. Read RummyCircle reviews to learn more.