Press Releases
RummyCircle.com in CXOtoday.com « Back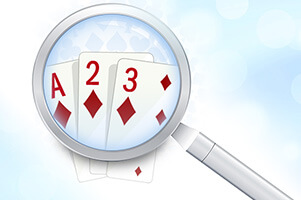 How Big Data Is Changing Gaming Industry
While customer facing companies across the board are waking up to the potential of Big Data, the gaming industry has had somewhat of a head start. With most interaction with customers happening online, they have had access to a treasure trove of data which has been applied to better game design. According to Rajat Taneja, the ex-CTO of Electronic Arts, the company was generating approximately 50 terabytes of data each day in 2013. In an industry with a value of approximately 90 billion dollars and strong competition, it seems likelier than ever that data will prove to be the differentiator.
Take for example Play Games24×7, one of India's largest mobile gaming company. According to Bhavin Pandya, Co-CEO, Play Games24×7 Pvt. Ltd, "We made its debut in the social gaming space with the launch of Ultimate Teen Patti in June 2015 which was the highest grossing Indian app on the Google Android Play Store by the end of the year, overtaking long established apps with just a fraction of the downloads."
Pandya explains the success behind RummyCircle, operated by Play Games24×7, is India's largest rummy portal. While taking a tour of the RummyCircle office, you might be forgiven for believing you wandered into a statistics conference. At the core of every product development plan or marketing campaign, lies an insight established by the wealth of data that the company has about its players' preferences. For the staff it seems natural – after all, it was the data driven approach that first enabled RummyCircle to achieve an edge over its competitors.
With over 500 million player interactions generating over 10 terabytes of data every month, RummyCircle has a wealth of data available to it. Analyzing data at this scale requires moving beyond traditional techniques and leveraging the advances in Big Data. While there are several excellent proprietary as well as free tools that can work with Big Data, the key to making it work in any industry is in having skilled analysts who can identify the correct techniques to process raw structured and unstructured data and derive actionable insights from the results.
"The Marketing department at RummyCircle has a team dedicated to analyzing data and using predictive analytics to mold player behavior. This has led to a culture in the team which treats marketing as much as a science as an art. The data-driven insights do not substitute the creativity that has traditionally driven marketing decisions, they feed into it," Pandya says.
As an example, the data at RummyCircle showed that a player's first visit to the site contained a lot of information about their future monetization potential. The marketing team then built an automated system to segment players using the information from their interactions during their first visit, and to tailor the right communication and promotional offer to each segment. This is all done during the first visit, and a player displaying a low probability of repeat play is targeted with a relevant offer before they leave the site. The result has been a 3.2% increase in overall retention – and the value added by the incremental retained players has amounted to over 30 times the required spends.
The Indian mobile gaming market is poised to reach new heights thanks to the unprecedented rise of smartphones. According to a recent survey by GamesBond. The survey recently conducted to understand the consumer behavior towards gaming in India, noticed a surge in the number of gamers from 131 million in 2014 to 150 million (Source: Newzoo) in 2015, gaming industry is witnessing exponential growth.
"The gaming industry in India is at crossroads of a sweeping change. The overarching highlight of the survey indicates that 'Everyone Is A Gamer', testifying the rising popularity of mobile gaming with the industry reaching its 150 million mark. The active user base presents endless opportunities for us. We plan to intensify our presence in 2016 by achieving 100 million game downloads in India," said Badri Sanjeevi, Co-founder & CEO, Mauj Mobile.
Gaming is agnostic across income levels or device quality, which drives its growth. "Whether it is a device costing Rs.10,000 or more than Rs.20,000 – we saw very high engagement. Gamers are skewed to the higher price devices given they come with better storage, screen sizes and memory capabilities," explains Sanjeevi.
Despite the momentum Pandya believes churn management is a challenge area faced by all games. At RummyCircle, data came to the rescue once again. The sophisticated models built by in-house analysts can predict player churn, which enables the marketing team to retain them better through special offers.
With the capabilities and knowledge base that was built for RummyCircle, it was no surprise that Ultimate Teen Patti flourished within such a short period. Predictive modeling was instrumental in identifying the most profitable player segments and improving their retention and monetization. "While Ultimate Teen Patti sits pretty on top right now, it can expect increased competition as rivals learn from its success and build on it. As the race in the gaming industry heats up, we can expect an increase in the importance given to data in in 2016," sums up Pandya.
Date: Mar 09, 2016
Source: http://www.cxotoday.com/story/how-big-data-is-changing-gaming-industry/
Games24x7.com has now become RummyCircle.com