Press Releases
RummyCircle.com in indiatech « Back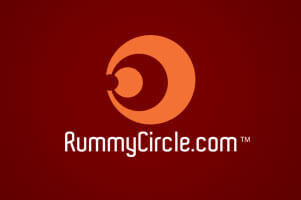 Local offerings rule Indian games scene
The Indian games industry has come of age. Earlier, most game developers developed games for the US and European markets and later brought them to India. It no longer works that way!
Traditional Indian games are now redefining the digital games industry in India. In fact, Indian game developers are dominating the gaming segment with their local offerings. By introducing popular games like
Rummy
and free to play Teen Patti to the digital games world, Indian gaming companies are building a connect with the common man.
Says
Bhavin Pandya
, CEO, Play Games 24x7: "Our approach is embedded in our belief that people like playing games they grew up playing. Localization is the key to success in India and user trends have confirmed the same. We are focusing heavily on the localization of games and technologies with a user-friendly interface. We have also made our games available in multiple vernacular languages." Play Games 24X7 launched Rummy on RummyCircle and Teen Patti, Rummy and Poker under Ultimate Games banner, and has recorded a cumulative 5 million downloads for all the games put together.
According to a global research firm, India will exceed 200 million smartphone users, topping the US as the world's second largest smartphone market by 2016 due to increasing penetration of affordable smart mobile devices in the country.With the increase in the number of smartphones and tablets in India, mobiles will be among the most important platforms in games, garnering a 54 percent share of the total Indian games market by 2020. Moreover, it is expected that games launched in vernacular languages would further drive exponential growth of mobile games by dedicated focus from game developers and publishers. It is estimated that increase in local language content will lead to a growth of 39% in internet user base, with rural India being the primary driver of this growth (75%) while urban India will grow at 16%. Mobile Gaming market in India is expected to reach Rs 18.5 Billion in 2017.
See our Tech Video spot on the home page ( for a few days only) for an invitation to Indian games developers
Date: March 29 2016
Source: http://www.indiatechonline.com/viewimage.php?id=1125
Games24x7.com has now become RummyCircle.com