Press Releases
RummyCircle.com in CXOtoday.com « Back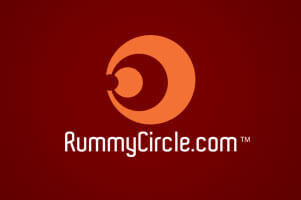 Start Up India: A New Era For Tech Start Ups
The Start Up India mission, a mega initiative by Prime Minister Narendra Modi that aims at giving a boost to entrepreneurship and job creation in the country was unveiled in New Delhi on Saturday. The program specifically envisages technology business incubators and research parks.
The HRD Ministry and the Department of Science and Technology have agreed to partner in an initiative to set up over 75 such startup support hubs in the National Institutes of Technology (NITs), the Indian Institutes of Information Technology (IIITs), the Indian Institutes of Science Education and Research (IISERs) and NIPERs or National Institutes of Pharmaceutical Education and Research. Softbank founder Masayoshi Son mentioned at his speech, "It is not the technology that we will back, we will invest in companies that use technology to disrupt businesses."
Many of these measures would be part of the Union Budget, said finance minister Arun Jaitley. The PM further announced Rs 10,000 crore corpus fund for start-ups and a credit guarantee scheme for Rs 500 crore a year for four years. Tax exemption on capital gains and income tax holiday for three years were among the other big-bang incentives announced to "promote growth and profit". In addition to this, the government announced tax exemptions on incubation, investments, partnerships with academia, launch of Atal Innovation Mission, seed funding and research parks. The PM also discussed innovative concepts such as start-up fests, at both national and international levels.
Businesses across the country welcomed 'Startup India, Stand Up India' with much positive sentiment. Here's what some industry leaders have said on the Start Up India mission launch.
"We are delighted that the Central Government is focusing on Start Ups and the Start Up India communities initiative will serve as a great enabler by making trusted information related to setting up and doing business available on fingertips. It will also enable Start Ups/New Entrepreneurs to connect with established businesses many of who are members of CII network and can help in mentoring/assisting them." - Chandrajit Banerjee, Director General, CII.
"Startup India is a reflection of young India's aspirations and we congratulate the government for launching this comprehensive action plan. NASSCOM once again reaffirms its commitment to support 10,000 technology startups and expand its network of Start-up Warehouses across the country that will nurture early stage entrepreneurship. Our ambition is to see India as a startup nation, one that has exponential growth and also enables creation of unique solutions for India's challenges". - R. Chandrashekhar, President, NASSCOM
"This initiative is very unique because it allow for the momentum and utility factor of Start Up India to continue after the launch by the Governmen. By staying connected at a national level and a city level, we expect that entrepreneurs will easily be able to come together for various constructive purposes including working with Government at district, state and country level to make starting up and doing business easier." - Sachin Taparia, Chairman and CEO, LocalCircles
"With the Start Up Action plan, we will see more young entrepreneurs take the risk of starting their own venture and building innovative solutions to solve meaningful problems for Indian as well as for the global audience. I think the Insolvency and Bankruptcy Bill that will allow startups to exit faster, within 90 days is a great step towards encouraging more people to take the plunge of starting a new venture, without the fear of failure." -Shashank ND, Founder & CEO, Practo
"From a policy standpoint there are some welcome changes. Relaxation on Capital Gains for funds is the biggest, including exemption from capital gains when one has the ability to raise capital over Fair Market Value. However the fine prints are yet to be seen on this. Ease of starting a company, regulatory compliances and self certifications will ensure that startups can run hassle free without government interference. Protection of IP in India has always been a issue, and new policy on patents can help protect various innovations that the country produces. Although, the Income Tax exemption might not help the startups too much as during build up phase most startups either lose money or make very little profits." - Anurag Jain, Co-founder & COO, Girnar Soft (Cardekho.com)
"Income and Capital Gains Tax exemptions game changers. One can expect India giving Silicon Valley run for its money over the next three decades. Today's announcements are enormously positive in potentially making India (replacing USA) as the country that leads and drives future innovation in the world." - Vijay KG, founder, Luxepolis
"The government has acted like a disruptive start up. The policies around cleaning the license raj will be a huge booster for Startup community while both setting up and dissolving a company. Other initiatives such as tax benefits, easy IPR regulations, and government academia will go a long way in making India's start up ecosystem super successful." -Radhika Aggarwal, Co-founder & CBO, Shopclues
"We are hopeful about the government announcing some concrete measures to deal the skilled labor crisis that exists in India. This will give a new dimension to employment where more and more jobs will be generated. Energetic, Highly skilled and multi talented youths of the country will be benefitted. The initiative will lead towards new businesses or innovative projects and it will directly prove much helpful in improving the economic growth of the country and career growth of the youths. India being a country of youths, needs a change, this can certainly be the best change one can see." - Rohit Aggarwal, CEO,Founder, Koenig Solutions
"Startup India has provided strong encouragement and respectability to first generation entrepreneurs apart from smoothening processes. If the promises made are fulfilled timely, there is no doubt that India will be the global hotspot for job creators and problem solvers." - Akshay Verma, Co-founder & Director, Fitpass
"Start-up India is a great initiative by the government to boost the Start-up Eco system in the country. As part of the initiative, Government should look into easing the process of starting a business by making the entire process technology based. Also, Indian start-ups are in need of better infrastructure. We also need to re-look at our education system and incorporate a more practical fact driven system. Subjects like entrepreneurship should be made part of the curriculum." - Shailesh Jain, Co-founder, Mirraw.com
"Prime Minister Modi's Start Up India program is a step in the right direction for India's booming start up ecosystem. His plans on creating a framework can help nurture and accelerate the growth of start ups in India. This is also be a good opportunity for entrepreneurs across the country to get clarity on how key hurdles that are stunting growth will be addressed." - Abhiraj Bhal, Co-founder, UrbanClap.com
"Measures such as the exemption from capital gains tax when investing one's own wealth in a startup will ensure that many jobs are created in every level and human resource and talent acquisition will no longer be a bottleneck. Apart from this, no inspection for the first 3 years and self-certification for statutory compliance will enable startups to hire in bulk and scale up their operations, creating a cascading effect as far as job creation is concerned. The true test of the government will now lie in how the policies are unfurled in the future to cut down red tape and 'escape the License Raj', as pointed out by Mr. Jaitley in his speech." - Dinesh Goel, Co-Founder & CEO, AasaanJobs
"This is a encouraging initiative to take India's startup ecosystem to the a next level. A business friendly tax environment for would be promising for creating an organised market from a highly unorganized market." - Debadutta Upadhaya, Co Founder, Timesaverz
"This initiative of PM Modi is the right step in making the environment friendlier for entrepreneurs and thus encouraging them to start up. We will wait for the fine print to understand exactly what the next steps will be. However, I can only say that outcome will be in the positive direction and we are very excited!" - Raghav Chandra, Co founder, Urbanclap
"A great day for India, which has the sharpest brains of all times and this initiative will give a platform to many enthusiastic but under confident talents to come out of their ordeal. Encouraging privatisation will speed the pace at which India is developing and we will become a developed country soon." - Shaifali Agarwal Holani,Founder & CEO,EasyFix
"Policies like No Capital gain, No Taxes for 3 years and most importantly the Startup Fest will allow us to build a healthy collaborative environment with an aim to grow in this competitive world." - Anurav Rane - CEO of PlanMyMedicalTrip.com
"This was for the first time a government in India has launched an exclusive program for startups and the expectations were really high. The vision to set up 75 such startup support hubs in the National Institutes of Technology (NITs), IIITs, Indian Institutes of Science Education and Research (IISERs) will help India to develop local brands that can create global footprints. The time has come now that the Indians create technological products at home that can be marketed globally. We have the skills and need a platform. Start-Up India is going to go a long way in filling up this void. - Kulpreet Kaur, Co-founder, Shop Pirate Coupons
"Prime Minister Narendra Modi's 'Start Up India, Stand Up India' initiative will simplify the things and doing business in India will be easier than ever. Finance Minister Arun Jaitley has promised that he is going to announce a friendly tax regime in the Union Budget next month, which is really a big relief for the corporate sector. - Rahul Jalan - Director, India Online "Funding and financing for the start-ups is the key area where most of the young entrepreneurs are anticipating disruptive changes. For it is a thriving initiative that will propel greater innovation and technology adoption. Liberal and friendly economic policies pertaining to taxes, registration and foreign investment proposals will help businesses a lot to perform and sustain both in domestic and international market." - Tarun Wig, Innefu Labs' Co-Founder
"With the new initiative launched, the government will enable the youth in India to "be job creators, not job seekers". From startups being exempted from income tax for the first three years to 80 per cent reduction in patent fee for their businesses, the policies announced is expected to give impetus to innovation and encourage talent. We are incredibly excited about the Startup India Action Plan announcement, which literally has dozens of policy innovations to foster more creative startups." - Sean Blagsvedt, Co-Founder & CEO, Babajob.com
"In the mobile handset category are expecting that 'Startup India, Stand Up India' will help to resolve some ongoing problems of the industry such as a delayed quality certification process by the Bureau of Indian Standards (BIS). Due to a slow procedure consumers are deprived of good options and businesses are unable to meet the market demand with the right product at a right time. As Finance Minister Arun Jaitley has ensured that It is a final break from the conventional Licence Raj of India, we expect that things will be easier and simpler in future." - Govind Bansal, Co-founder of Aqua
"We are in sync with the prime minister's announcement on StartUpIndia. We truly appreciate all the initiatives that the government will be taking to support startups. On these initiatives, Government will be as successful as it was with the 100 smart cities concept. However, the concern of taxation on VC funding has not been spoken about, which still remains a roadblock." - Prashant Rai, founder and CEO, OneTimeJobs.com
"These policies should be applicable to all startups including MSMEs in manufacturing, trading, retailing and services sector. In sync with PM Modi, I believe that the Startup definition must include every new business generating employment in any sector. With the roadmap in place, I believe that the MSMEs will be the major beneficiaries apart from new age tech companies. - Dinesh Agarwal, Founder and CEO, IndiaMart.Com
"The Modi Government has been proactive to foresee the value generating potential of Indian start-ups and how far ahead it can take the country. Millions of young minds with new ideas, the confidence of investors and a supportive government are all in partnership to take India forward. In terms of timing, costs are going down and quality of IT and telecom infrastructure is improving at a fast pace, throwing open untapped markets and expanding existing ones. Fast tracking and lowering the cost of patenting process will ensure that value addition is protected while tax breaks will certainly be helpful for a venture in its initial stage." - Bhavin Pandya, Co-CEO, Play Games24×7 Pvt. Ltd.
"The government has hit the nail when it comes to dilemma an entrepreneur faces to execute an idea. Set up of incubation centers, guidance on compliance at no fees or funds of fund is definitely going to boost spirits of budding entrepreneurs to take the plunge in the market to make their dream a reality. In the dynamic market scenario like today where it takes few days to replicate an idea, the decision to guide & make the patent process faster is definitely going to be game changer not just in India but worldwide. Overall a positive & encouraging move by the government to help flourish the startup ecosystem in India with these and many other initiatives." - Manavjeet Singh, Founder and CEO, Rubique.com
"Indians everywhere perform well in businesses they engage, in the countries they inhabit. The primary differentiator between Indians abroad and Indians in India has been the conducive local environment and ability to engage in business easily. To start a business in a day and close it in 90 days can make all the difference between an idea germinating and an idea dying. The ability to birth an idea, get protection, take flight and equally winding down quickly with no taxes, government interferences or credit risk issues, is an equalizer for Indian entrepreneurs with their foreign counterparts. The model favoured until now, of India entrepreneurs setting base in foreign capital and tax friendly jurisdictions including complex routing of capital even for start-ups through Mauritius and so on can now be avoided, saving significant administrative and decision making time for entrepreneurs." - Aarthi Sivanandh, Partner J. Sagar Associates(JSA)
Date: Jan 16, 2016
Source: http://www.cxotoday.com/story/start-up-india-a-new-era-for-tech-start-ups/
Games24x7.com has now become RummyCircle.com