Press Releases
RummyCircle.com in The Times of Indias « Back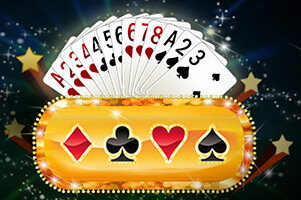 Pacman, Candy Crush, NFS among popular games in India: Study
THANE: Reflex stimulating games like Pacman, intellectually stimulating
online games
such as situation-based action games or crosswords, general knowledge and scrabble and thrill deriving racing games like NFS seem to top the to-play list of the growing gaming community, states a study conducted by a universal game developer company in a conference in November.
As the once unheard of world of online gaming seems to be catching on like wild fire in the largest demographic sector of the Indian population - the youth, the gaming developers have observed a trend which first favours intellectually stimulating games, followed by thrill, action and concentration centric games and then the casino related ones.
According to the study as much as 22% of the country's gaming population frequented arcade games like Pacman and Candy Crush which completely depends on the players speed of thinking and reflexes, while 17.5% of gamers preferred brain-training games like scrabble and quizzes. The number of those looking for the thrill element in racing games equalled that of those who looked for the brainy ones. This was followed by 12.4% of sports enthusiasts, 11% of simulation game lovers, 7.9% of action and adventure gamers and the remaining opted for shooting, casino and other such games.
Anuj Joshi, a Mumbai-based game developer, said, "While the mini gaming revolution began with a web and social media based games like Farmville which basically was created just to pass time but in a way that hooked on the gamers, people started moving on to convenient mobile games that they connected with, be it quizzes or sports."
The growing popularity of the new entertainment avenue resulted in the multiplication of gaming companies from a mere five firms in 2005 to almost 200 gaming companies in 2015.
The potential for this digital revolution is set heighten by 2017 as India is predicted to house as many as 503 million internet users and 314 million mobile internet users, which will further result in the hike in the number of online gamers as per the study.
This trend, however, has worried psychiatrists who deal with children suffering from Reward Deficiency Syndrome, on a daily basis.
"Children with RDS seek entertainment, excitement and gratification. Online games offer all these things. They get points, online money, gifts and much more every time they clear a level or a target. They get addicted to this quick reward generation and thus prefer to spend time in the online world. This takes them away from reality," said Dr. Avinash D'souza, child and adolescent psychiatrist.
Gaming company founders however peg this growing trend to be a positive change and a way to break away from monotonous every-day life and a method of relaxation.
"Many of our subscribers have said that these games help them relax, and give them a break from their monotonous routine. Games can also stimulate one's skills and concentration. The indigenous game studios becoming profitable and showing good growth will also encourage new game developers to take this up as a full-time career option to build games that can entertain as well as educate the masses. While we see a large group of gamers around the age of 30, there are different age groups that look for different kinds of games. It is a new and limitless avenue, waiting to be explored," said Sachin Uppal, founder of a gaming company here.
Date: Jan 30, 2016, Thane
Source: http://www.gadgetsnow.com/gaming/Pacman-Candy-Crush-NFS-among-popular-games-in-India-Study/articleshow/50782867.cms
Games24x7.com has now become RummyCircle.com