Press Releases
RummyCircle.com in PR Newswire « Back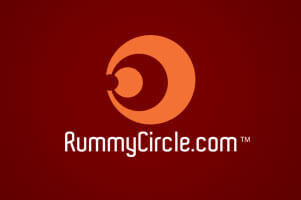 Play and Win Cash on Your Mobile - Only on RummyCircle.com
RummyCircle.com, India's first and only site offering
Rummy for cash
on mobile, today announced the launch of its massively multi-player
online Rummy
tournaments (MMORTs) on mobile.
Imagine you are travelling in your car, public bus or train and playing a really fun game while making money too. Guess what! You can now do this only on RummyCircle.com as they have just announced the launch of their massively multi-player Rummy tournaments on mobile phones.
'Play Rummy and Win - Anytime Anywhere' is now a reality, thanks to the one and only multi-player platform launched by RummyCircle.com. Players can join these tournaments for free or a small entry fee and win real cash prizes. In less than a month of launch of cash Rummy on mobile, RummyCircle has hosted over 1.2 million rummy games already.
"The Rummy tournaments have been custom designed from scratch to deliver an awesome gameplay experience on a mobile device. The extremely intuitive and interactive interface of the mobile Rummy website makes it super easy to join and play," saidSrikanth Donthi, Head of Product Design at RummyCircle.com.
These Rummy tournaments running 24x7 on RummyCircle.com are fast paced, exciting and provide the thrill that brings players back to play on RummyCircle.com. That's not all! Players also get the opportunity to win big cash prizes for free by applying their skills. In 2013, RummyCircle gave away over r 1.8 crores in cash prizes.
"We are excited about the launch of multi-player tournaments on mobile. To mark this occasion, we are offering a special bonus of r 1000, which players can avail off when they make their first deposit. It goes without saying that our mobile site is 100% SSL secure and players can easily make payments using their credit Ccrds, debit cards or net banking accounts," saidSachin Uppal, Marketing Director at RummyCircle.com.
It's time to play and make money on your mobile. Join for free or login right now to RummyCircle.com!
Date: Tue Aug 19 2014, Mumbai
Source: http://www.prnewswire.co.in/news-releases/play-and-win-cash-on-your-mobile---only-on-rummycirclecom-271780021.html
Games24x7.com has now become RummyCircle.com