Press Releases
RummyCircle.com in digit.com « Back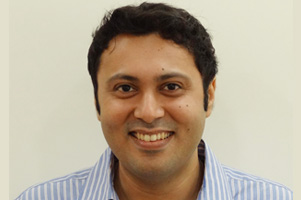 QUICK CHAT WITH BHAVIN FROM PLAY GAMES 24X7
We interview Bhavin Pandya, Founder and CEO, Play Games 24x7 to gain some insight into how games of skill and games of chance differ from each other.
Play Games 24×7 is behind Rummycircle.com, formerly known as Games24x7.com, which runs quite a lot of casino category games in the online and mobile space. While the supreme court did clear the air about Rummy being a game of skill, there's still more to be unearthed about the same as quite a few still consider these to be gambling. We interview Bhavin Pandya, Founder and CEO, Play Games 24×7 to gain some insight into how games of skill and games of chance differ from each other.
Q. How are "games of chance" and "games of skill" defined? Which games fall under each category? Bhavin: If you wager money in games such as Teen Patti, Flush etc., essentially where it's a gamble, it's referred to as "game of chance". You will be surprised to know but horse racing is defined as a game of skill because you have to be aware of the pedigree of the horse, how many races he has won in the past, the jockey and his skills, etc. So betting in horse racing is recognised as a game of skill rather than gambling according to a 1996 judgement. Yes, you can argue on how can betting in horse racing be a game of skill, but no one has ever gone to the court with it. Although people are arguing regarding this issue but we want to stay compliant. This is another reason why we aren't offering Poker for real money even though few others are doing it as we believe there is a grey area surrounding its legitimacy. Certain State high courts have included and allowed poker but not at a national level. We want to make sure that we are on the right side every single time so we will only do things that are black and white. Whereas for Rummy, there have been subsequent judgement through the years, that have come to a conclusion that Rummy is a game of skill.
As an organiser of several games, we offer a platform for Rummy to be hosted and played for real money because as mentioned earlier, it is a game of skill. Playing with real money isn't a problem as it has been legalised by the court. It's like offering a chess tournament or a cricket match where you have players contributing an entry fee and the winners get some cash prize. The Supreme Court of India has defined Bridge, Horse Race Betting, Rummy and Chess as games of skill and they have been pretty clear on defining every game. The definitions do vary with high courts but we follow the verdict of the Supreme Court. To make things clear, when it comes to cricket, it is obviously a game of skill for the player but I'll have no control over how the player will play so I'll be betting on a chance event. We already talked about a similar case in horse racing and there's some conversation going on whether betting on cricket is also a game of skill or not. So we are offering virtual betting for cricket as opposed to real money.
Q. Are you trying to have a conversation with the government to legalise the games which involve real money? Bhavin: We aren't doing anything right now. But, Nagaland has recently passed an act or signed a bill according to which they were going to offer licences for online games. So they are going to offer licenses for games such as Poker and Fantasy Cricket using which players will be able to play. But gambling is a state subject, and all states may not allow it. Some people are trying to get there but we aren't doing anything. We feel that the Google Play Store and the Apple App Store have a lot of potential hence, we are focusing on our current casual games such as Rummy. Since other people are trying to get other games to be played with real money we might consider it later but we have no immediate plans.
Q. Esport events are booming in the country. The games you've developed don't have an esports presence even though it's a localised game. Can Rummy come into the esports paradigm? Bhavin: Yes, it's possible. It is possible for these games to become competitive games and isn't out of the question. It's extremely difficult to organise because the question will still come up in how do you make money here on a game of chance? Either you'll need a license or it will be considered gambling. However, it is certainly possible for Rummy.
We do organise tournaments for Rummy where thousands of players join together. These tournaments are hosted completely online and we are sure no other company in India has organised such big events. At our biggest tournament about 23,000 players participated simultaneously. Most other tournaments have setups in malls and probably host a maximum of 100 players in a single competition due to space constraints. Our platform and technology has been developed to scale and continue to accommodate large number of player at same time. And within a few hours the winner is declared for the tournament with a large prize pool.
Also, one thing to consider is the target audience for esports is generally between the age group of 16-19, playing games such as Counter Strike, FIFA, Street Fighter etc. That audience is quite different from the audience that we have. Our target group ranges between the age group of 25-35. Although it's not an ROI beneficial activity, we are doing large tournaments to get these games to the masses.
Date: September 28, 2016
Source: http://skoar.digit.in/author/abhijit-babumoshaaye-dey/
Games24x7.com has now become RummyCircle.com