Press Releases
RummyCircle.com in The Economic Times « Back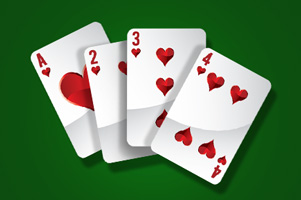 Games startups play to survive in the gaming space
BENGALURU: Gaming companies find that high number of downloads are no reflection of success. In order to improve retention levels, companies are increasingly focusing on localisation of games. They are also integrating rewardbased videos to increase monetisation levels.
"In India, besides improving game design and the technical aspects of a game, localisation is essential in improving retention levels, from offering the game in a multilingual format, tapping into tier-2 and tier-3 towns to including culturally relevant aspects in a game," said Amit Khanduja, CEO of Reliance Games.
With the explosion of smartphone sales and the introduction of 4G Games Startups Play to Survive in the Gaming Space in the country, the gaming company is making India a strong focus, planning to launch up to 20 games this year, some of which will include releases in select south Indian languages.
The retention levels of games are focused on three specific stages. On day one, the retention level of a game is likely to be no more than 50%, day two, around 20% and by the end of the month, on day 30, the retention level will not exceed 5%.
According to Trivikraman Thampy, CEO of Play Games24x7, localisation is key in improving the returns on investment in a game. He claims the company's Ultimate Teen Patti, an Indian card game rakes in monthly revenues up to Rs 1 crore.
"Simple things in games like, for instance, changing the drivers' seat for an American gamer and an Indian gamer in a driving game , are cultural-sensitive aspects that can impact the user from continuing to play," said Alok Kejriwal, founder of Games2win.
In addition to localisation, reward-based video advertisements have gained prominence over inapp purchases in the past year. Several industry experts claim that the habit formation for Indian gamers to make in-app purchases is poor and is unlikely to improve.
"In India, there is 0.5% conversion for gamers making in-app purchases, compared to 3% in global markets," added Khanduja. For the few who do make purchases, the problem lies in last-mile payments stalling due to payments through direct carrier-billing or through payment gateways.
Reward-based videos have become predominant among Indian gaming companies in the past year. These videos pop up during a game, informing the user that they would need to view a 30-second video ad in order to purchase a life or an item within the game.
"Gaming companies are the biggest advertisers for reward-based videos. The current rates are about $2 for every 1,000 video-ad impressions. This is a strategy that is being used to get users to watch ads and continue to be engaged in the game," said Badri Sanjeevi, cofounder of Mauj Mobile.
Industry experts including Manish Agarwal, CEO of Nazara Games claim that as a growing number of game developers and publishers prefer reward based videos, the challenge lies in the fact that if there is too much supply, that is reward video inventory and not enough demand, prices will drop.
Date: May 07, 2016, BENGALURU
Source: http://economictimes.indiatimes.com/small-biz/startups/games-startups-play-to-survive-in-the-gaming-space/articleshow/52138461.cms?intenttarget=no
Games24x7.com has now become RummyCircle.com