Top Stay At Home Ideas For An Entertaining Weekend
|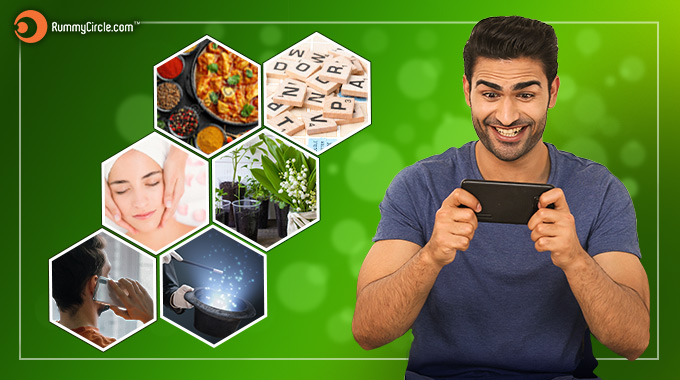 Every weekend it is the same old story – grocery shopping, cleaning, or binging on TV shows. At some point, your weekends are boring and forgettable. You may think an enjoyable weekend equals going on a holiday, but you can have a great time in your humble abode. So, this weekend, shake things up at home with fun activities. Make it a memorable weekend that is sprinkled with relaxation, enjoyment, and excellent food.  Following is a list of ideas that will pique your interest – it includes magical moments, play rummy online, self-care treatments, and other entertaining activities.
Kitchen Experiments
You are itchy to recreate that burger you recently tried or reminiscing about your mum's cooking. So, get your hands dirty and whip up a storm in the kitchen. What is underrated about cooking is that it is a science. You need the right amount of spices to tickle the palate. Then comes the cooking method – the technique you choose brings out the flavours of the ingredients differently. This weekend get behind an apron and find out the science of cooking your favourite meals.
Relax With Game
There is nothing like lounging in bed and playing a fun and exciting game on your phone. One of the most interesting games is online rummy. You feel the energy bursting through your veins as you form valid sequences and sets before your opponent declares. The excitement extends to the fact that it is a real cash rummy—you can win real cash prizes. It is an awesome feeling when you win a prize by just playing on your mobile. It will definitely make your weekend a memorable one.
Self-care Is Essential
Long dirty nails, dry rough hair, and flaky dull skin – when your exterior is unkempt, then you feel shabby and low on confidence. On the weekend, take some time out for self-care and nourish your cells. If you don't want to step outdoors, no problem. Nowadays you can call for salon services at home. Get a head massage, mani-pedicure, and a facial. You will not only feel rejuvenated, but also feel younger. So, make an appointment and delve right into sprucing your cells from head to toe.
Tackle The Plants
Natural green is going extinct, especially in the concrete jungle. So, why not create a world of greenery at home. Plus, green is a soothing colour to gaze at after a tiring and stressful week. You can have indoor plants that purify the air and add that X factor to the room. If you are inclined to outdoor plants, then you have the option of flowering, herbs, and fruit-bearing plants. You also have plants that require minimal care but offer maximum freshness to the mind. The whole process of gardening teaches you a lot about plants, which is a break from your routine.
Learn Magic
It never fails to entertain people. Magic is a whole different world that is growing and always puts a smile on peoples' faces. There are some magic tricks that are easy to learn and entertain people. It is also a great conversation starter if you are new to a group or puts you in the spotlight if you are at a party. It cheers up family members too. There are many plus points to learning magic and it is equally fun and exciting to learn the ropes of it.
Call A Friend
We have scores of friends online, but you have few close friends who are scattered across the city, country, or world. Weekend is the perfect time to get in touch with them. We are so tied up with work, we forget about building and maintaining bonds with our loved ones. Use the lifeline to call a friend and check up on them. Chatting is also cathartic—you release pent up thoughts when you talk to your pals. Plus, the jokes you crack together fosters your friendship.
Board Game Night
This is a major way to rejig mundane weekend activities. Invite your friends for board games. You can turn to childhood games or get a hold of games developed for adults. In the midst of chatter and laughter, the board game night turns into a party. There will be food and beverages that will add to the spark of the party and transform the weekend to an unforgettable one.
Weekends are days where you break from the routine and engage in activities that bring you happiness, growth, and relaxation. So, make every weekend count.