Why You Need This Rummy Game on Your Mobile
|
Enjoy online rummy card game on India's largest rummy website RummyCircle, with over 5 million expert rummy players. The digital evolution of the classic 13 card rummy game with fantastic graphics and ease of use now comes right in your palm.
The all new RummyCircle app brings an experience like never before that challenge your skills and pushes your speed to new heights.
How to Download and Play Rummy Game on your Android Phone
Step 1: Download APK File
Step 2: Install the RummyCircle App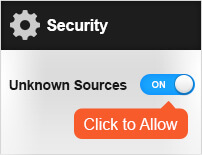 Step 1
– Go to 'Settings', select 'Security' and then select 'Unknown Sources'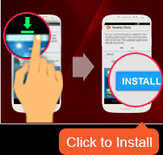 Step 2
– Pull the notification panel from the top or browse download folder & click on RummyCircle APK to install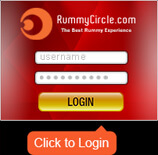 Step 3
– Tap on the 'Open' button and login to enjoy playing on RummyCircle App
9 + 1 Reasons Why You Need The RummyCircle App
If you love your RummyCircle game, then you would definitely want to enjoy playing it on your Android mobile as well. What makes RummyCircle app so awesome? Well, here are some reasons to get you started.
Fast and Smooth Experience


RummyCircle app loads fast, has a clean interface and works smoothly, letting you concentrate on the game without any disturbances.



Multiple Variants to pick from


Not one but three rummy variants to pick from and enjoy any time of the day. Pick the rummy variant and play online rummy for both practice and cash games whenever you want and from wherever you want.

Your game goes where you go


Whether it is snarled up traffic, boring events or just hanging out after a long day, your game is right in your pocket. Just pick up the mobile, open the app and start playing.

You are playing with the best of rummy players


Join the table with the best of rummy players from India in the most challenging and entertaining games of rummy.

Great Promotions out for grabs


RummyCircle runs regular promotions and you can grab them all on the RummyCircle app. Just log in and check the latest promotions right in your palms.

Distraction Free Gameplay


A clutter free app with clean interface, no ads, no pop ups and no distractions to interfere in your rummy card game. The true, 'Best Rummy Experience 

TM'

Real time updates


When you are playing real time then the updates should also come real time, right? Well, you get all that and more on the RummyCircle app. Whether it is the special offers, the best of cash prizes, you are updated all the time, whenever you want.

Best User Interface


Rich colours, smooth and uninterrupted interface and the option to play multi-table games all at the same time, makes it the best rummy app in the market.

Enjoy practice and real cash games
Want to improve your skills or play real cash games, RummyCircle app has just the thing for you. Begin your rummy journey from a beginner to a pro by playing games any time and anywhere from the RummyCircle app. With even 10 minutes in your hands, you can play rummy cash games and win real cash prizes.Download the RummyCircle app for FREE on Android phones and enjoy the Best Rummy Experience.
+ 1. iPhone Users Join us on Mobile Browser
For non-Android RummyCircle players, just open your browsers and type,

m.rummycircle.com

and get started with Rummy. Our exclusive mobile website will help you play the online rummy game in a compatible and comfortable way on your iPhone devices.
The Simple Rummy Rules Make It So Much More Fun
The rules of the game are pretty simple and, yet no two games are ever the same. Let's run through the simple and easy rummy rules and download the app right away.
Minimum two sequences are required

You require a minimum of 1 pure sequence

The second one can either be a pure sequence or an impure sequence

Either the pure or impure sequence must have four or more cards

The other groups can be in sets

A set can have a maximum of four cards including the Joker cards
What's More?
It's Legal

: Playing rummy for real cash is absolutely legal, as stated by the Honorable Supreme Court of India. Restrictions are only applicable in the state of Telangana.

It's Fair:

RummyCircle games are RNG Certified by the iTech Labs Ltd.

It's Secure:

RummyCircle app offers secure payment gateways with payment partners including, Paytm, Mobikwik, Credit Cards and Debit Cards.
Download the RummyCircle Android App and Enjoy Rummy Cash Games Anywhere Anytime