Top 3 mistakes Rummy Players make – that decide a Win or Loss
|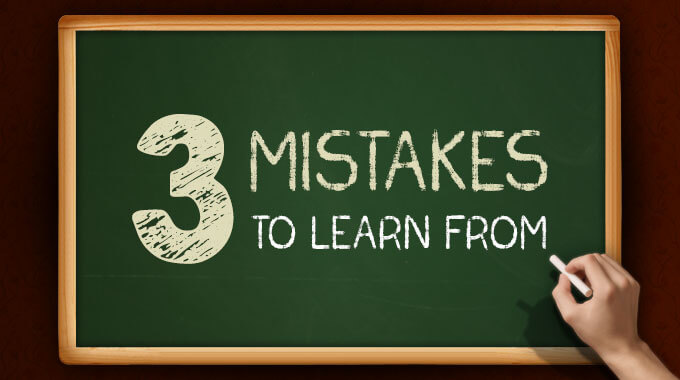 Rummy is a game of skill. And the skill lies in deciding which hand to play and which to drop. With patience, good timing and good decision making, you walk the distance from losing to winning.
Here are 3 mistakes to avoid as highlighted by our Rummy stars who learnt from them and won big money – after all haar ke jeetne wale ko baazigar kehte hai.
Playing every hand: For all Rummy lovers (including me) the temptation to play every hand is very strong. But is that the ideal thing to do? Venkata Manoj Rao, a Businessman from Vishakhapatnam and an ardent Rummy player, says that winning depends on your skill to judge which hand to play. "Only if I get a joker and a sequence do I play. If not, then I just drop in the beginning itself," he says. Manoj has won many tournaments on RummyCircle. He recently won Rs 11,000 cash prize in the Supreme Tournament simply by resisting temptation.
Not knowing when to drop: There is temptation and then there is hope – hope that a joker or a connecting card will come soon. Lingaraj MK a Software Professional from Chennai has learnt the hard way. "If I am not getting good cards after a few rounds and the opponents are picking cards from the open deck then the possibility of an opponent winning the game is more. So then I middle drop," he says. Lingaraj has won Rs 2.5 lakh and a foreign trip on RummyCircle – only because he was observant and alert on when to drop.
No patience: Rash decisions while playing Rummy can mean big losses. After all, there is only one winner on one table. So how does one increase their chances of winning? Kundrapu Ashok, a Businessman from Vishakhapatnam, has a clear message for all the players, "You cannot always expect to win. A player should have patience and wait to win the game." Ashok has won Rs 30,000 on RummyCircle so far by putting in only Rs 25! He says that one needs to concentrate on the game to win and decide to play or drop based on the cards that one gets.
Now that you know what NOT to do, put your learning into practice. Register & play on rummycircle.com today
There are many game-play options available for players on rummycircle.com. For instance if you play the free online rummy games, you not only learn how to play but also gain considerable experience. With practice games, you can improve your skills. Start NOW
 Subscribe to our blog for exciting updates
Also Read –