Best Real Money Earning Games You Should Not Miss In 2019
Updated: Aug 8, 2019, 18:00 IST << Back
---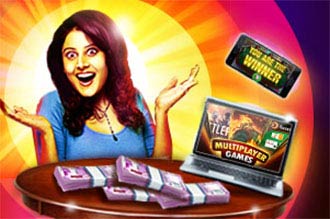 Playing online games improves focus and relieves stress in a big way. It is just not the passion that drives people to get hooked towards playing online games, it is also a source of non-stop fun and entertainment. Most of the online games are now acting as real money earning games too. These games offer cash rewards in different forms, making the player earn cash as he plays along. There are different skill games that fall in this category. But this zone is not limited just to skill games, but a range of games out there. Let us now see in detail about some of the games that help in winning real money.
8 Ball Pool
Publisher: Skill4Win
Cost: Freemium
Platform: Android / Windows
If you like billiard, then you are sure to love this game. 8 ball pool games are one of the most well-known versions of competitive billiards. It is also among the most popular variant of pool games. The game play is the same, where players are trying to hit the ball and pocket them into the table holes. In this game, the players are competing against each other to be the first to pocket the balls and finally even get the number 8 ball in the pocket. The game can be played both for free and cash. A player can start with practice games to get a hang of the games and then pick cash games to play. The winning cash amount is from INR 8 to INR 3800. There is registration fee as well. The game is simple and is surely fun to try.
RummyCircle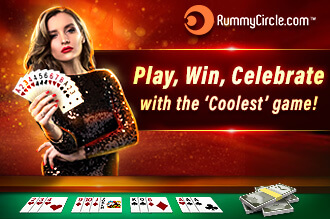 Play Rummy Now
Publisher: Play Games24x7
Cost: Freemium
Platform: Android / iOS / Windows
Rummy card game has been there for a while. Whether offline or online, the 13 card game is quite popular in India. The card game is about skill and the player has to form sequences and groups to win the game. One pure sequence is a must for a valid declaration. RummyCircle offers both free and cash games for its players. To get started, players can try out the practice games and improve their rummy skills. As they get comfortable with the platform, they can try out cash games that can be played starting just Rs. 25. There are also big tournaments and cash rummy games running on the platform.
RummyCircle offers different variants of rummy like pool rummy, deals rummy, raise rummy and points rummy. All the variants are available for cash games and tournaments. The winner of these games get real cash prizes that are transferred to the player's bank account, when requested. The winning amount varies from game to game. The game is based purely on skill and with quick and strategic decisions, you can win rummy easily. Our advice brush up your rummy skills and get started here.
First Games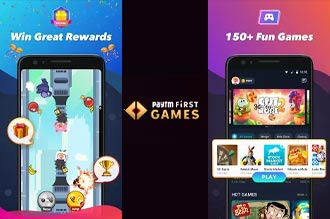 Publisher: One97 Communications
Cost: Paid
Platform: Android / iOS / Windows
Paytm backed real money gaming platform known until now as Gamepind, will now be known by the name of FirstGames. The gaming platform is expanding and adding more games to its kitty. The platform offers casual games like snake wars, ludo, 8 ball pool, badlands, fantasy sports, trivia and live quiz on its platform as well on the Paytm website and mobile app. The games can be played for cash back to the Paytm wallet that can be used for purchases and payments. Most of the games have a small fee to play it. The games are short, fun and offers a great entertainment value.
My11Circle: Fantasy Cricket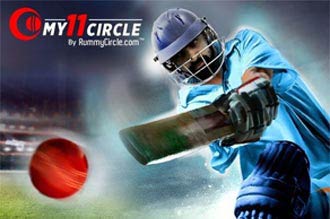 Publisher: Play Games24x7
Cost: Freemium
Platform: Android / Windows
Fantasy cricket is the fastest growing gaming industry today. My11Circle is a platform providing free and cash fantasy cricket for its players. The players can form their own team of 11 cricketers. Every player scores points as per the performance in the actual matches. The player who has the highest score, is the winner. Fantasy cricket by My11Circle is offered for real cash prizes. So, the highest scorers win cash for forming the right cricket strategy.
One important thing to remember in fantasy games is that the virtual games are based on the matches going on in the real world. It is always advisable to stay informed on the current and upcoming cricket tournaments coming up and pick the games accordingly. Understanding what is happening in the match is crucial to your winning strategy.
The platform is powered by India's largest rummy platform, RummyCircle and commands a strong user base.
Hall of Gods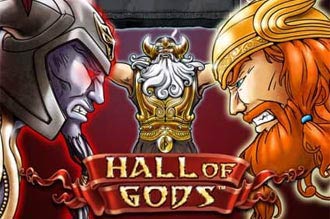 Publisher: NetEnt
Cost: Freemium
Platform: Android
Are you someone who loves those Greek Gods, then definitely this game is for you. The game is based on the Norse mythology and you will find Thor, Odin, Freya, Loki and Idun featured in the game. The game is a slot machine game where the spin decides the outcome of the game. if you are thinking, what differentiates it from the other slot games available, well it is the user experience along with its distinctive features. There are different boosters available that can be used in the course of the game. The game also offers free bonus slot coins every two hours.
Now comes the gameplay experience. The controls are very clearly placed on the screen and all controls are properly indicated. The player also can't get confused between the different modes available in this game. There is bet level, coin value, cash and coins as well. There is also provision to set up auto play, if the player wants. There are other offers available as well. With each spin, there is a smooth flow of reels that indicate the colored symbols on the pay lines.
Poker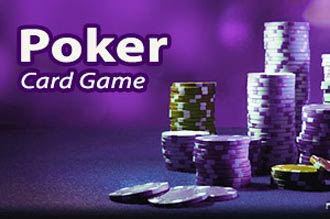 Publisher: SpartanPoker
Cost: Freemium
Platform: Android / iOS / Windows / Mac
Poker is another popular card game that is available for real money earnings. One of the strong platforms offering poker online games is SpartanPoker. This card game has a mix of luck and strategy woven in together. Since, it has a bit of luck factor involved, it doesn't come under the category of skill games. The winning rewards are given in the form of chips that can then be converted to cash. Direct cash transactions don't happen in this game.
The rules of this card game are pretty simple with each player dealt two cards. The players have to make combination of these cards along with the five shared community cards. The best five card poker hand wins. Poker is an exciting card game, and card game lovers should definitely give this game a shot.
Fantasy Football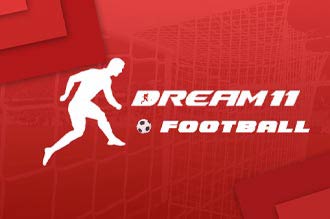 Publisher: Dream11
Cost: Freemium
Platform: Android / iOS / Windows
Quite similar to fantasy cricket, fantasy football is also available for real cash rewards. The winning score is calculated basis the performance in the real match. Players have to once more select players and the winning points are calculated according to the performance in the matches. Just like cricket, football also has a large fan following. If your football knowledge is something that you take pride in and want to actively participate in, then these games are just for you. You can download the games and form your own team. Most cash games have a registration fee. Fantasy football come under skill games and hence is absolutely legal to play. Players can win cash rewards and get it credited to their bank accounts directly. A great way to participate in football games.
Roulette Games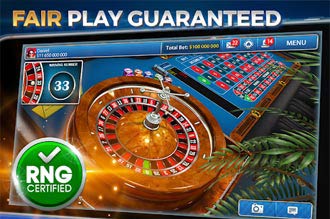 Publisher: Roulette77
Cost: Paid
Platform: Android / iOS / Windows
Roulette games come under the game of chance and casino segment. Here the wheel is spun, and the player has to select a number. If the ball in the spin wheel comes on your selected number, you win. The game form is simple, yet the play of chance always keeps you on the edge. Even though this is a cash game, players should remember to play within limits and understand the outcome of the game depends completely on chance. If you like trying your luck and want to have some fun, then this is a game that you can surely try out.
Canasta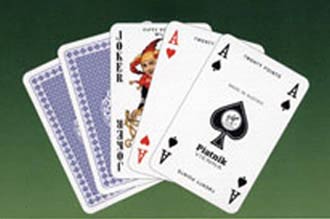 Publisher: Game Colony
Cost: Freemium
Platform: Android / iOS / Windows
This card game from the Rummy family is believed to be a variant of Rummy 500. It is played with two standard decks of cards, mostly played between four players. Canasta has 108 cards excluding four jokers. In this game, the dealer will have no privilege or advantage for being one. Unlike original Rummy, a meld here means a formation of seven cards, be it natural or mixed. Every card is assigned a specific value which decides the minimum score a player needs before laying down their first meld.
The turn of a player begins when he draws a card from the draw pile or when he picks up entire cards in the discard pile. Then the cards are grouped into melds where the valid ones are placed on the table face up. Each meld is made up of at least three cards of the same value. A set number of canastas need to be laid down at the end of each round. Apart from the score points which are based on the cards in their melds, meeting certain conditions will give you bonus points. The players with valid declaration winS the cash reward.
Conclusion
There are different types of real money earning games that are worth a try. Games of skill are the best form of entertainment and reward combination. Rather than playing games that just give a momentary joy, try these games and enjoy some additional shopping or other fun activities you always wanted to do. It is best to start small and grow, rather than add more money and realize that you still need to improve your skills.