Best Real Money Earning Games You Should Not Miss In 2020
Updated: Oct 31, 2019, 14:40 IST << Back
---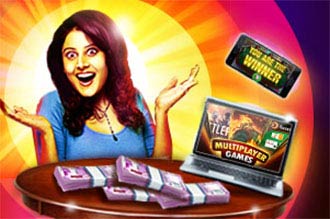 Playing online games improve focus and relieve stress in a big way. It is just not the passion that drives people to get hooked towards playing online games, it is also a source of non-stop fun and entertainment. Most of the online games are now acting as real money earning games too. These games offer cash rewards in different forms, making the player earn cash as he plays along. There are different skill games that fall in this category. But this zone is not limited just to skill games, but a range of games out there. There are amazing games that offer large prizes on a daily and weekly basis where the real cash prize can run into lakhs. Let us now see in detail some of the games that help in winning real money.
RummyCircle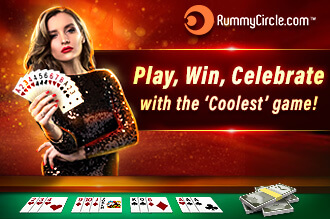 Play Rummy Now
Game Genre:
Card game
Publisher:
RummyCircle, which is part of Play Games 24x7 is the largest
online rummy
game in India. More than 40 million people trust and play this skill-based game. The biggest prize pool reaches a whopping Rs. 4 crores.
Cost:
You can download the app for free and register to play right away. You can start playing with a minimum of Rs. 25.
Winning:
The amount that you can win depends on the variation you play—that includes points rummy, pool rummy and deals rummy. Also, it is based on the tournaments you select.
What is RummyCircle?:
It is a place where you can play Indian rummy with 13 cards online. It is a game that you have been playing with uncles, cousins, and even friends since childhood. On RummyCircle, you can choose from various exciting variations and win real money by joining tournaments. You can win big prizes that you cannot find on any other platform. There are over 40 million users who trust this rummy platform.
Safety & Security:
There are appropriate encryptions and advanced security measures in place for secured payment, instant withdrawal, and data protection. RummyCircle is the safest place to play with cash and win ample rewards. It also encourages users to play responsibly. The players can decide their monthly playing limit. The players can keep track of their budget, time spent on the game, or temporarily suspend their account.
Gameplay:
Once you are dealt a hand of 13 cards, quickly sort the cards to form minimum of two sequences and sets. Pick cards from the closed or open deck and discard unwanted cards before your time runs out. In order to declare and win, one sequence has to be pure and the remaining can be impure sequences and sets. The most vital is the pure sequence because you cannot declare without it.
In rummy, a sequence is a combination of three or more consecutive cards of the same suit. But you have two types of sequences: pure sequence and impure sequence. The rules of rummy can be summarised in three points:
Pure sequence:

It is compulsory to form a pure sequence. It is made with three or more cards of the same suit in sequential order. You make it without a joker. For example, 4, 5, 6 of

♥

.

Impure sequence:

It is made with three or more cards of the same suit in sequential order. Here you can use the wildcard joker and printed joker to form impure sequences. For example, 2

♦

3

♦

, Joker, 5

♦

.

Sets:

It is formed to complete the grouping of 13 cards. It is made up of three or four cards of the same value and different suit. You can use the jokers to group sets. This is an ideal example of forming sets 7

♥

7♣ 7

♦
Editorial Review:
RummyCircle has taken the much-loved offline card game, online. But the experience of playing it online is even better than you can imagine. You get so involved in the game as if you are at the table. The burst of colours on the platform really gets you excited and sets the mood to take on your opponents. RummyCircle offers cross-platform play, where you can play from any device—smartphone or computer. It is an easy to use platform and even if you are new to it, you can easily navigate through the game.
The first thing you will notice about the game is the quickness of the gameplay; this is what makes rummy an exciting game to play. You have to quickly decide which cards you want to keep and the cards that are not useful to you. It is a snappy game that sparks thrill from the get-go.
The game has several variations—points rummy, pool rummy, deals rummy. If you are a beginner at rummy, then the platform allows you to play unlimited practice rounds. This will give you the confidence you need to play confidently in the paid games.
With this experience enter tournaments that are held daily and on weekends too. The best part is that you can enter certain tournaments for free and stand the opportunity to win lakhs.
To make the game more interesting, you can play multiple tables at the same time. Plus, with so many users on the platform, there is zero waiting time to start a game. These are incredible reasons to play rummy on RummyCircle. You never know, you could win big in your break time.
Challenge:
Cards are dealt randomly to players, but you can get a bad hand. This is one of the challenges. Also, you may have a lot of high-value cards, then what do you do? Another challenge is to guess the opponent's hand, so that you can avoid discarding cards that will help him. Let us find out how to get out of these challenges with the following tips.
Quick Tips:
If you have a bad hand, it is advisable to drop from the game initially itself. It will save you from gathering a lot of points.
If you have high-value cards (J, Q, K have 10-point value each) that you are not using, it is recommended to discard them earlier in the game. So, in case, your opponent declares before you, your points score remains low.
See what your opponent is picking or discarding from the open deck or hand. Then you can hold on to certain cards that you think would be useful to him. And you can discard the ones that are not useful to him.
As soon as the cards are dealt, focus on forming the pure sequence first. You need this sequence to declare.
PokerStars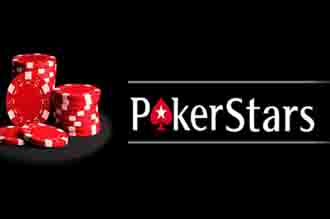 Game Genre:
Casino
Publisher:
The Stars Group is a Canadian company that is into online gaming and has millions of subscribers to its name. When you play PokerStars, you are introduced to numerous tournaments that offer varied real cash prizes.
Cost:
You can download the game for free or play it on the website for free too. However, you have to pay to enter cash contests.
Winning:
This depends on the tournament you select such as Sunday Tournaments, The Hot Turbos, Bounty Builders, and lots more. Also, the winnings are based on which variation you pick.
What is PokerStars?:
It is an online platform where you can play poker and choose from nine of the variations such as Texas Hold'em, Omaha, Stud, RAZZ, among others. It is a game closely associated with playing in gentleman's clubs or in a circle of friends.
Safety & Security:
They have taken steps to protect confidential and personal information. The security is in place so that unauthorized personnel cannot access any sensitive data. PokerStars also incorporates responsible playing. They do this by implementing self-exclusion tools, guidance on responsible gaming, risk identification, and player verification.
Gameplay:
Before we get started on how to play poker, it is important to understand the poker hand rankings. This is where you can make it or break it. Understand the 10 ways to you can win in poker:
Royal Flush:
All the cards have to be the same suit in this sequence A
♦
, K
♦
, Q
♦
, J
♦
, and 10
♦
.
Straight Flush:
Have five cards in numerical order of the same suit such as 5
♥
,6
♥
,7
♥
,8
♥
, and 9
♥
.
Four of a kind:
Should have four cards of the same rank and the fifth one side card is known as the 'kicker' – a card that does not take part in determining the rank of the hand. For instance, 8
♥
, A
♦
, A♣, A
♥
, and A♠.
Full House:
Should have three cards of the same value and two cards of a different but matching value. 10♠, 10
♥
, K♣, K
♦
, and K
♥
.
Flush:
Five cards of the same suit, not matter what is the value. So, it can be 2♣, 3♣, 6♣, 8♣, and Q♣.
Straight:
Five cards in a sequence, not matter what is the value. So, you can have 2♣,3
♥
, 4♠, 5
♦
, and 6♣.
Three of a kind:
Should have three cards of the same rank and two unrelated cards. So, you can have 10♣, 10
♦
, 10
♥
, 8
♦
, and 3♠.
Two-pair:
Two pairs, such as 9♠, 9
♥
, 5♣, 5
♦
, and K
♦
. The suit does not matter.
One pair:
Two cards of a matching rank, and three unrelated side cards. Like this, J
♦
, J♣, 3♠, 5
♦
, and 10
♥
.
High Card:
Whatever is your highest card can give you leverage too such as K
♦
, J♠,10♣, 6
♦
, and 2
♥
.
Memorise it before you begin playing poker. If you are playing for money, you do not want to make a rookie mistake.
The dealer gives everyone two cards starting with the player on his left—this will be the first player to act and they have a choice to:
Bet (in No-Limit Hold'em you can bet ANY amount you want)
Check (doing nothing basically)
If any of the players choose to place a bet, then the others have the option to:
Call (Match the amount of the bet)
Fold (Give up the hand and all the wager they've already put in the pot)
Raise (Make a greater bet that is higher than the bet made in the current round. Then all following players have to match the raise or raise again if they want to stay in the hand.)
Continue till everyone has called or all the bets are in the middle.
After the first betting round, the dealer deals three cards face-up on the board. These are community cards that anyone can take. This is called the flop.
In the next round, those still in the hand gets a chance to bet and consequently raise or fold. After that betting round, the dealer places a fourth card on the table that anybody on the table can use. This is called the turn.
Once everyone gets the chance to bet/check/raise/fold. The dealer places a fifth card on the board that anyone can take. This is called the river. For the final time everyone gets a chance to bet/check/raise/fold.
If more than one player is still left in the hand after the final betting hand the cards are exposed and the player with the highest ranked hand wins the pot.
Editorial Review:
In PokerStars, you can participate in various variations such as Texas Hold'em, Omaha, Stud, RAZZ, HORSE, Omaha Hi/Lo, 5 Card Omaha, 5 Card Omaha Hi/Lo, and Stud Hi/Lo. Each one has their twists, which makes it exciting.
If your poker skills are rusty, you have the option to join the poker school to better your strategy. They have different courses and articles that will help you understand the rules of the variations, so that you can play better.
The platform organises tournaments on a daily and weekly basis such as Daily Bigs where you can win real cash prizes that amounts to tens of thousands of rupees. Then you have wide scale tournaments such as Multi-Table Tournament Leader Board, where the stakes are higher.
Challenge:
The decisions you make is a task itself; it includes calculating pot odds, recognizing betting patterns, bluffing, and using position. Also, keep your emotions in check when you are playing. Your opponent can read your body language and facial twitches and use it against you. If you are bluffing, does it make sense? Can you convince your opponent that you hold cards that will beat him?
Quick Tips:
When you bluff see through the whole hand. If you decide to put it all out with the hope of winning the pot, then your smart opponent will see through it and call your bluff.
Take a break if you feel like your emotions are deciding your move.
Know the odds of your hand, basically the possibility of something happening.
My11Circle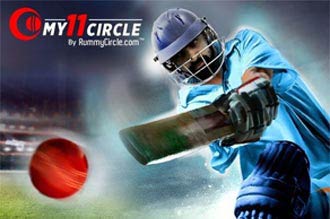 Game Genre:
eSports (Fantasy Cricket)
Publisher:
My11Circle is part of Play Games 24x7 and has 13 million people playing fantasy cricket on this platform. This number is a testament that it is reliable platform in terms of payment and data protection. If you create the best team, you can win lakhs.
Cost:
It is a free to download game and once you register, you can start playing with a minimum of Rs. 25.
Winning:
The amount you win depends on the tournament, which includes domestic and international. Also, it is based on the contest you enter.
What is My11Circle?:
On this fantasy cricket platform, the user can make a team of 11 members by selecting from a pool of 25 or 30 players. When the Live match starts, the performance of the 11 players gets you points, and your final score gives you a ranking. This rank narrows down the amount of real cash money you will win.
Safety & Security:
Your personal information is safely protected with advanced end-to-end encryption and updated security measures. Even your financial details are used for only withdrawal purpose. From registration to payments to withdrawals, it is protected from unauthorized access.
Gameplay:
Watching cricket is a complete stress buster, if you do not have the time, them play it on your phone. Fantasy cricket allows you to form and manage a team that you desire. Pick an upcoming match, create your very own team of bowlers, batsmen, all-rounders, and wicketkeeper, and join a contest that suits your budget. Choose a captain and vice-captain from the selected players wisely—it will bump up your score.
Your score is based on your team's performance in the live match. The score is correlated to the ranking on the leaderboard; higher the rank better is your opportunity to win big. It is one of the most enjoyable ways to experience cricket. You feel like you are part of the game and you are not just a fan cheering from the stands.
Editorial Review:
What is incredible about cricket is that there are matches almost every day somewhere around the world—domestic or international. So, there is no shortage of matches to choose from. Also, if you are rusty with your fantasy cricket skills, then you can try out the practice rounds. It is completely free and unlimited. Here you can hone your skills and scale your confidence to entry paid contests and win large rewards.
Talking about contests, there are many and they have varying entry fee that begins with few rupees, which is perfect for beginners and then rises, but the rewards increase too. To make it more thrilling, you can create multiple teams and join multiple contests. This really makes it exciting and gives you an adrenaline burst.
Unlike any other eSports app, you get to play with their expert, Sourav Ganguly. If you beat his team, you win X times the entry fee. You can also participate in a private contest which is exclusive to friends or family members.
This fantasy cricket app functions smoothly across devices – phone or computer, without any delays. Even if you are new to the platform, you can effortlessly understand the gameplay and join a match from anywhere, anytime.
Challenge:
Picking the right upcoming match. My11Circle introduces you to domestic cricket, but your cricket knowledge is limited in this space. Pick a match where you are familiar with the players' performance.
Quick Tips:
Read the rules carefully to understand fantasy cricket and it will help you find ways to increase your opportunity to win real cash money.
To make the right selection, read the match predictions. It will detail out the players lined up for the match, their performance levels, and lots more.
Choose your captain and vice-captain wisely. They can bump up your score and increase your ranking drastically.
8 Ball Pool
Game Genre:
Sports
Publisher:
8 Ball Pool is part of Skill4win. It is reliable and a safe place to win real cash prizes, but the highest you can win is around Rs. 4000.
Cost:
You can download the app and register for free. You can start playing with a minimum deposit of Rs. 100.
Winning:
The amount you win depends on the table you pick, which can range from newbie to expert. Also, it depends on the contests that you enter.
What is 8 Ball Pool?:
Skill4Win's 8 Ball Pool is based on snooker or billiards that you may have played with friends. Now you can play it online with other like-minded players. You can win cash daily by joining a table that meets your skill level and budget.
Safety & Security:
From deposit to withdrawal, your information is encoded and securely managed in the system. They ensure fairness by pairing players with equal skill sets to play against each other.
Gameplay:
Pool is all about angle, speed, momentum – in short physics. In 8 Ball Pool, there are two players who take turns to play. There are 15 coloured balls on the table. Seven balls are in solid colours and the other seven balls have stripes. The solid balls are numbered - 1 to 7, while the stripes are numbered - 9 to 15. The 8 ball is a black ball that you have to pocket to win.
Based on a toss, a player starts the game and they make the first strike onto the balls arranged using the white ball placed on the head spot on the table opposite the rack.
Before ball groups are determined, the table is declared open. Before the shot, the shooter must call his intended ball. If he pockets his called ball, the corresponding group becomes his, and his opponent is assigned the other group. If he fails to pocket his called ball, the table remains open and play passes to the other player. When the table is "open", any object ball may be struck first except the 8 ball.
To start the game, a player breaks the rack formation. The player who pockets the seven balls of their group and then pockets the 8 ball is the winner.
Editorial Review:
In 8 Ball Pool, you can select from various types of tables that ranges from newbie to expert and each table has a real cash prize marked to it. However, the prize pool is small. The biggest prize they have to offer is Rs 4000, but it varies every now and then.
But the game offer various bonuses, but is it sufficient to retain the players? Also, there is a deduction from the total winnings as a management fee. The winnings are marginal. If you are looking to earn big prizes, then this may not be the platform. However, when you play frequently and win, then you can earn a fair amount, but across many months.
You can play 8 Ball Pool across platforms. You can download it on an Android phone, or you can register and login from a computer. This is a platform that allows you to enjoy the game and the rewards are byproduct of it.
Challenge:
The biggest challenge is mastering the cue stick in an online game. Once you get the hang of it, you are off to a good start. Another challenge is time, you have to angle the cue stick quickly or you will miss your turn.
Quick Tips:
The best way to get over these challenges is to practice the game. You can play the practice sessions offline too and hone your pool skills.
8 Ball Pool offers you different ways to get bonuses. So, increase your kitty with it.
Fantasy Football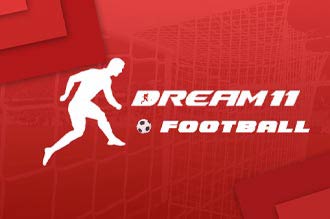 Game Genre:
eSports
Publisher:
Dream 11 is platform that allows football fans to play fantasy football. It is a game of skill, where you can test your football knowledge and win real cash prizes by joining a contest.
Cost:
You are free to register on the website or download the app for free. You can start playing with a minimum of Rs. 100.
Winnings:
This is based on the match you select such as a Premier League, Europa League, etc. and the contest you enter, where the prize pool can amount to lakhs.
What is Fantasy Football?:
It is a platform that allows you to form your fantasy football team. This is where you use your knowledge about footballers to create, manage, and monitor the players.
Safety & Security:
Pick an upcoming match and get started with choosing players—forwards, defenders, mid-fielders, and a goalkeeper. Similarly, to fantasy cricket, pick a captain and vice-captain for your team. Choose them wisely as it will increase your overall score. Then decide which contest you want to join. Bigger prize pool or a smaller one. Small prize pool has fewer participants so the probability to win is higher. Then follow the live match and monitor the players' performance in the game. Once the match ends, your players' scores are tallied and your team is ranked, which decides how much you have won.
Editorial Review:
Fantasy Football offers players the opportunity to win in lakhs, IF they have the highest rank. If you are new to the scene of fantasy football, improve your skills by participating in the practice contests. When you are confidence with your gameplay, then progress to bigger contests. The various contests are diversified to suit your budget as well as you the knowledge you have of the game.
You have a plethora of matches to choose from that includes league tournaments and country specific events. If you are inexperienced with the global football scene, this is one of the most engaging ways to learn about different teams, players, and leagues.
You can play Fantasy Football on your smartphone and computer. It works seamlessly across platforms. This way you to go about your business and stay tuned to the scores and your players' performances.
The interface is so easy to use that even a newbie on the platform can navigate through the process and form a fantasy team.
Challenge:
One of the challenges you could encounter is lack of knowledge of domestic players. In such cases, pick a match based on how much you know about the players. Or you can participate in a practice match, which will help you understand the player. Also, one can easily get excited about the prize money, if you are an inexperienced player, then start with a smaller budget before playing in the big leagues.
Quick Tips:
You can increase your opportunity of winning by creating multiple teams and joining various contest. But play wisely so that you do not lose a lot of money.
It is important to understand the points systems so that you know how points are allocated to your players based on the live match. It will help you decide how to choose the right players for the right positions.
Earn more by engaging in the different promotions and offers that are available. So, keep an eye out for them.
First Games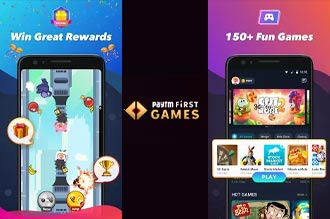 Game Genre:
Casual
Publisher:
Gamepind Entertainment (Paytm) is an e-commerce payment system and financial technology company that has diversified into gaming. The First Games has around 4 crore users on its platform.
Cost:
It is a free to download game, but you have to pay to participate is cash contests.
Winnings:
There are daily games that allow you to win Rs. 1500 and more or less - it varies from game to game. The prize pool can scale up to lakhs, depending on the game. But the prizes are not limited to cash, it can also be bikes, mobiles, and even cars.
What is First Games?:
A place where you can earn money by playing not just one game, but you can choose from more than 300 games. The games that are available of the app is a mix bag that includes trivia, skill-based, casual, and other fun entertaining games.
Safety & Security:
The premise is easy - pick a game, pay the entry fee, and play. There are daily games that allows you to win Rs. 1500 and more or less - it varies from game to game. But the real cash prizes can reach lakhs on special occasions like Diwali, Holi, etc. Besides, you can enter Live and Instant games where you have the opportunity to earn quickly. Some of the fast games to earn are casino and trivia or quiz-based games.
Editorial Review:
First Games is a novel concept. The games that are available on the app is a mix bag that includes trivia, skill-based, casual, and other fun entertaining games. There is a game to suit people of different interests. You can play from a pool of 300 games on the platform, which includes Panda Stacking, Jump Jump, Jelly Crush, Tom and Jerry Maze, among others.
Some of the prizes that are valued more than Rs. 10, 000 are subjected to Income tax rules. Also, note any virtual coins, cash, gold, gems and diamonds, points, etc. that you earn cannot be converted into real cash.
The interface is basic—nothing glamourous or refined, but you can navigate through the app without any difficulties. First Games is an ideal portal to test your knowledge and skill or simply roll the dice.
Challenge:
Finding a game that suits your interests could be the only challenge here. You have to try and test different games before you pick one that you are comfortable with. Beside this, each game has its own challenges. For instance, in trivia games, you are testing your knowledge. If you pick a tile-sliding game, the challenge is to complete the levels, strategically.
Quick Tip:
If you are looking for the big-ticket prizes, check out the Battle Centre. It is a place for serious gamers and big-money contests.
Canasta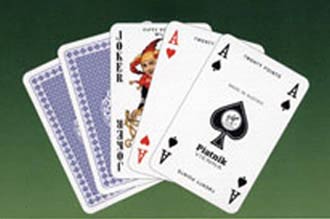 Game Genre:
Card game
Publisher:
Game Colony offers skilled-based games in a popular competitive multi-player format. It offers a secure platform for hosting competitive online tournaments that is completely entertaining.
Cost:
It is a free game to download, but you have to pay approximately $6 to start your account.
Winning:
It depends on the tournaments you have joined. But you cannot win cash prizes in free games.
What is Canasta?:
It is played with 108 cards and four printed jokers. In this online version, you only have the option to play with another player. This is to avoid player collusion online. Each player is dealt 15 cards. The remaining cards are placed facedown to form the stock. The top card of the stock is turned faceup and placed alongside the stock to start a discard pile.
Safety & Security:
They use current, state-of-the-art security system that is similar to banking systems. It protects the platform from hackers and ensures there is no influence in distributing cards. Also, it safeguards the users' personal information.
Gameplay:
Be the first to score on the pre-decided number of points (default - 2,500 points). Get points by melding sets of three or more cards of the same rank. A meld of seven or more cards is a canasta and the player must have at least one canasta to end the game (by default -- 2 canastas are needed to end the game)
Editorial Review:
It is a straightforward game that does not try to incorporate variations. It is happy pleasing the subscriber with its limited version. The interface is basic and there are no embellishments to make it look fancy. The navigation is easy to follow even if you are new to online gaming. There are tournaments that are hosted every now and then such as head to head and multiplayer tournaments. It is not clear what is the prize pool or how much can you win. Once you login, read every bit of information and decide if this is your game. Even without its edgy side, you can still have fun playing canasta on this platform.
Challenge:
The challenge in this card game is to maximize your hand but great hands are hard to get. If you have them, take it to your maximum. Also, meld cards with a purpose and avoid melding them immediately. You may think you are pressuring your opponent, but extra cards to make counts and study probabilities.
Quick Tips:
If you pick a large pile and there are still 20 cards in the deck, force the game till the end. You will have some sets with six cards and your opponent will get frozen with the respective pairs of those sets, making it impossible for him to go out.
Try to group most of the sets as possible to meld them. Never go with playing singles with less than 3500 points of advantage -you'll lose.
When you don't feel confident take a break. Never try to regain losses being nervous, just stop. You need persistence to play canasta.
*This a game that does not disclose all the information at the beginning. So, play this real money earning game with caution and judgement.
Roulette Games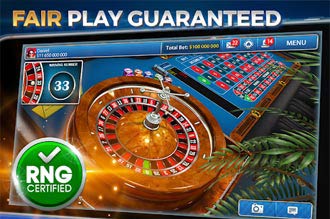 Game Genre:
Casino
Publisher:
Roulette77 is a place Indians can go to engage in a game of chance. Generally, roulette is a casino game, but now you can play it online. This platform offers you two variants and you can win tens of thousands of rupees.
Cost:
This game is available to play on the website. You can play for free or pay and join a game to earn real cash prizes.
Winning:
This is based on your luck and the tournament you select.
What is Roulette Games?:
Chance is the prominent factor in the form of betting grid and roulette wheel. The wheel contains slots numbered from 1 to 36. You can enjoy the excitement of a roulette game at home. Also, the game has various features that allows you to win big prizes.
Safety & Security:
There is not much information about this aspect of the game.
Gameplay:
Before you start playing it is important to know that there are two types of wheels:
American Wheel:
It has 0 to 36 numbers on slots and 00. It has a better chance of winning with as much as 5.26 percent.
European Wheel:
It has 0 to 36, a total of 37. Here the chance of winning is only 2.63 percent.
Pick a wheel and start playing. All you have to do in roulette is select a number or a combination and place a wager on the roulette table. The wheel is rotated and notice where the ball lands when it stops. If the number is the same as the one you had selected, you win the bet.
Editorial Review:
It is interesting how a simple casino game can be fun online too. Here you can win different types of bonuses and enter tournaments, or you are listed in progressive jackpot prizes. The look and feel of the game are simple and to the point, which makes sense as the game is simple too. It takes a bit longer than usual to load the game, but once you are on board you are off with the wager. If you love a quick game that is exciting, this is it.
Challenge:
The only challenge here is to have lady luck on your side when you play roulette.
Quick Tips:
Opt for single zero as it has a low house edge compared to the double zero house advantage.
Practice before placing real money bets. It will help you understand the odds and how to make better decisions when betting.
*This is a casino game that is based on chance, so play it with caution and good judgement. Read the fine print before downloading and registering for the game.
Hall of Gods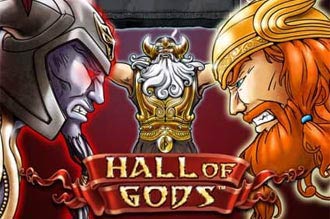 Game Genre:
Slot machine
Publisher:
NetEnt is an online gambling platform originating from Sweden. They develop innovative games based on NetEnt's vision "Driving the Online Casino Market through Better Games".
Cost:
It is a free to play game, but if you want to earn real money you have to enter paid games.
Winning:
There is not mathematical calculation that can help you here. Your winnings are solely based on chance.
What is Hall of God?:
It is a game that if common in casinos. It is a slot machine that is now playable online. In this version, the reel features Norse Gods that impact your game.
Safety & Security:
It is important that you feel safe while playing this casino-style game. The Hall of Gods mentions it is safe and secure to play, but the specifics are left out. They have fair game policy, in the sense that the reel is not manipulated. They also help you with responsible play. The platform abides with industry regulations, but they are not clear on the details.
Gameplay:
It is a super simple game. Make a bet and let the 5-reel spin. You will come face to face with Thor, Loki, Odin, Idun -Norse Gods—3 of which will give you a chance at the Pick Win feature. In the Bonus Game, you have Thor's hammer—this will help you break shields and match 3 to win one of the three jackpots or a variable coin amount.
Editorial Review:
Hall of Gods is rich in graphics and has a cluttered interface. Before starting the betting with real cash, practice with the free version to understand the different elements and the points for the Gods. Eventually, it builds up to a shot at winning 3 progressive jackpots: the mini, the midi and the Mega Jackpot. It is an exciting game that gets you interested, and you continue to test your luck. However, the only deterrent would be the prize pool. Only if more people engage in the game, will you have a sizable prize. Overall, it is a fun game to play if you want to spend some time to distract a tired mind.
*The games of chance are unlike games of skill, so play this game at your risk. Use caution and good judgement when you add money to this game and disclose your personal information. Read the finer print before downloading and registering for the game.
Conclusion
There are different types of real money earning games that are worth a try. Games of skill are the best form of entertainment and reward combination. Rather than playing games that just give a momentary joy, try these games and enjoy some additional shopping or other fun activities you always wanted to do. It is best to start small and grow, rather than add more money and realize that you still need to improve your skills.