Most Interesting Games To Play
Updated: Oct 10, 2019, 18:00 IST << Back
---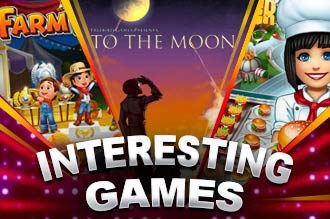 What are the aspects that would be considered by an avid gamer while downloading a game? The gamer might go for a game which has an interesting and thrilling story plot. He might also be interested in a unique game with numerous features. Let's see ten such games that exist online either as freemiums or paid ones.
To the Moon: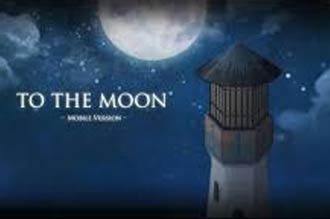 Publishers: X. D. Network, Freebird games
Cost: Paid game
Platform: Android / iOS / Windows
Genre: Adventure
Editor's Review:
It is an adventure game with highly unimaginable storyline. The game revolves around two doctors who use an unnamed technology to enter a patient's memories to grant his wish. Pretty exciting isn't it? The music box function that allows backstage music and in-game music download makes the game even more exciting. The innovation of combining adventure game elements with classic RPG aesthetics will make you glued to the game. Also, as a player you can play on different devices aided by the "DIY QR CODE" function.
Game Play:
The plot of this game makes it one of the interesting games available online. Acting as a pair of doctors, the players need to traverse backwards and ascertain that one unfulfilled wish of the patient's memory and artificially help him to achieve it. As the name suggests, the unfulfilled wish is to reach the moon, turning an astronaut. So, the game play is about understanding him through his memories and experiences by learning his story. In the process, you will need to know the people and things that shaped up his life and every minute item which could eventually prove important for you in making his dreams realized.
Her Story: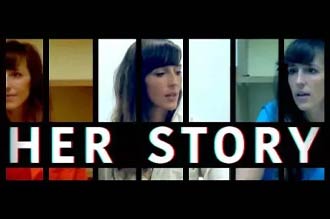 Publishers: Sam Barlow
Cost: Paid game
Platform: Android / iOS / Windows
Genre: Mystery
Editorial Review:
If you love solving crimes, then this is one of those new interesting games that you will love. You need to don the role of a detective and assist the police in solving a mystery. Sounds interesting isn't it? In addition to that you can expect twists at any point of time, some of which can be spine chilling while some of them may be funny. Since the twists that come your way are so captivating you might not notice that it is not accompanied with any music background score at all!
Game Play:
The crux of this game is about a woman answering a series of questions to the police officers in various interviews with regards to the disappearance of her husband. As you are provided only with the answers and the questions are not presented to you, as a detective you need to put them all together and search for the keywords in the police database in order to uncover the mystery. Remember the transcripts of her entire interviews are viewable in the database. If you search a keyword like say "husband" or a "murder", by typing it, the video clip containing her answers related to them pops up which acts as a clue for you to move forward. You might get a little impatient when you get stuck somewhere. But that's where the challenge remains. Overall, it is a great game to test your patience and intelligence.
FarmVille
Publishers: Zynga
Cost: Freemium
Platform: Android / iOS / Adobe Flash / HTML5
Genre: Adventure
Editorial Review:
It is an adventure game where you will venture into farmlands for collecting rare goods and craft new recipes. In fact, this game will remind you of a toy farm that you had as a child. This game uses the social media platform of Facebook to contact other players which will help you develop your farm quickly. The numerous expansions including farming in England, Hawaii, Japan and Atlantis and many more have made the game one of the very interesting games to play. Overall the game gives a sense of satisfaction of cultivating your own farmland involving in various aspects of farming which include ploughing, planting, growing and harvesting crops in addition to raising livestock. This app is playable offline too.
Game Play:
You begin with an empty farm which must be eventually transformed into a fertile one. For that, you will be given a fixed currency of farm coins to begin with and as you start doing actions such as ploughing or buying items, you will be earning experience points (XP). Your progress is measured by obtaining more items that elevates you to upcoming levels. That would give you the access to procure many more crops and animals by using farm cash or coins. If you are adventurous and ambitious, your job of developing the land can be achieved without much difficulty.
RummyCircle: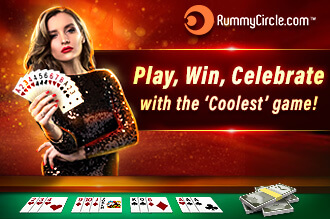 Play Rummy Now
Publishers: Play Games24x7
Cost: Freemium
Platform: Android / iOS / Windows
Genre: Card games
Editorial Review:
The game of Rummy is the most happening online game since last few years. With its amazing graphics and remarkable features, the game has conquered the heart of Rummy fans all over India. You can start as a beginner and still turn an expert in this game as it comprises with in-depth video tutorials and practice games. There are cash tables and interesting tournaments available throughout the day.
Game Play:
The objective of the game is to form at least two sequences one of which must be a pure one and form sets and sequences with the remaining cards available. The toss decides who should start the game. Once the cards are dispensed, the players must pick up a card from either open or closed deck and discard one every turn. This will continue until one player is able to achieve the objective of the game. There are also joker cards which you can use in lieu of any other card to form a sequence or set, except that it cannot be considered a pure one. Since no declaration is valid without pure sequence, your first and foremost goal must be to form a pure sequence.
Cooking Fever: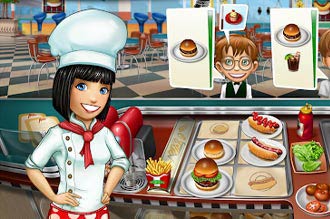 Publishers: Nordcurrent
Cost: Freemium
Platform: Android / iOS / Windows
Genre: Strategy
Editorial Review:
Can your taste buds meticulously identify even a slightest mistake in a food? If yes, then you will certainly enjoy playing this game. The players can try and prepare foods that are extremely delicious. From dessert to fast food to sea food, you have 1300 dishes to be cooked in 27 unique locations. To make the scenario more interesting, there are hundreds and hundreds of upgrades to refine your kitchen appliances and interiors. With so many features available, this is your best chance to showcase your cooking skills and improve your cooking techniques.
Game Play:
This is basically a time management cooking game where you are expected to cook various dishes in a specified time limit. The game play is about cooking several dishes by using hundreds of ingredients available. Also, keep decorating your restaurants in the process to attract more clients. Leave out no kitchen appliances and use them all in preparing dishes that get thumbs up from your customers.
Fantasy Cricket: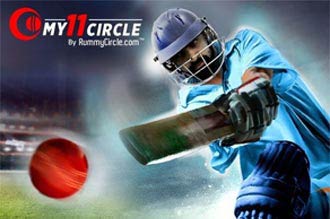 Publishers: My11Circle
Cost: Freemium
Platform: Android
Genre: Strategy
Editorial Review:
There can be no second thought when it comes to answering which is the most lovable sport in India. The game of cricket has been the favourite sport in the subcontinent for many a decade now. So, how about playing the game of cricket by forming your own team with real players and conceive your own strategies? Yes, it is quite possible, if you can download an app called "fantasy cricket.". This game, although, is playable for cash, is totally legal. You are not only the selector but also the manager of the team that you select. Many exclusive promotions and offers are up for grabs, making it one of the most interesting games to play.
Game Play:
This game tests your knowledge of the cricketing world. You need to select a particular match from the long list of matches detailed which may be either current or upcoming ones. You will have 100 credit points to create a team of 11 players. The points keep getting updated as the match goes live which you can check by clicking on the "progress" tab. You can check your final ranking and the points that you have earned, once the match that you are playing gets completed, by clicking on the "completed" button. Your winning amount gets credited to your account within four hours of the completion of the match.
Pokemon Go: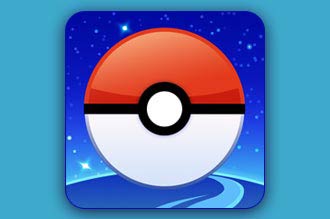 Publishers: Niantic
Cost: Freemium
Platform: Android / iOS
Genre: Augmented Reality
Editorial Review:
This is one of the most interesting mobile games giving you real fun as you go outdoors to catch the Pokemon. One of the most beautiful features of this game is the syncing that works perfectly. As soon as you catch a Pokemon on your device, it reflects on the other one immediately. In Pokemon Go, you will be able to bump up with strangers and interact with them as you go outdoors. However, it can make you a little impatient if the internet suddenly goes off as the game requires incessant GPS tracking.
Game Play:
First you have to create your own avatar after establishing a game account. Based on where you are seen, the avatar gets displayed on the geographical map. When you make a move with the real-life surroundings, your avatar simultaneously moves within the game's map. You need not wage a battle with Pokemon to catch it. All you have to do is to flick it from the bottom of the screen up towards the Pokemon. The Pokemon, thus caught, comes under your ownership. You will be rewarded with Candies and Stardust once you successfully catch a wild Pokemon. Overall, it is an entertaining game where you are required to keep travelling, serving as a physical exercise to your body too.
WildCraft Animal Sim Online 3D: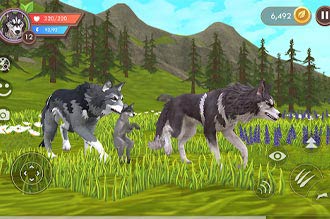 Publishers: Turbo Rocket Games
Cost: Freemium
Platform: Android
Genre: Simulation
Editorial Review:
This game is all about protecting the family of a particular species of animal by playing the role of a wild animal yourself. You are free to choose your favourite species of animal to play the role. As the name of the game itself suggests, it is a 3D online game with various interesting customization options. The fur colours of your animals are changeable and you can even dress them up with clothes. These options of choosing what you like will make you love the game more and get you involved more in it. Once the customization is done, you can team up with your friends for online multiplayer sessions.
Game Play:
This game is all about raising your family of animals by playing the role of a wild animal of your choice. Doing so, you are required to protect your family by battling dangerous animals. You can unlock fighting achievements once you are done with defeating your enemies. You can have up to six cubs in a family and allowed to leave your current family to start a new one with the help of Animal simulator. The game play requires you to travel to unique locations and survive different seasons.
Crossword Champ: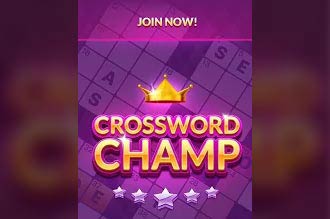 Publishers: Android / iOS
Cost: Freemium
Platform: iOS and Android
Genre: Puzzle
Editorial Review:
Here is your chance to learn new words and increase your vocabulary. Just download Crossword champ and improve your English skills. This is one of the best crossword puzzle games, available online. This app also comes up with a weekly competition giving away prizes for the top word games puzzle solvers. Also, bonus puzzles come up to refresh your vocabulary time and again. The graphics are quite wonderfully designed with picture hints too serving as clues. You can even play the game with your friends by connecting through Facebook.
Game Play:
This game has a collection of classic crossword puzzles except that it is interactive in nature where you can join with your friends in solving them. The objective of this game is to fill the white squares with letters forming words or phrases. The clues are in the form of sentences and sometimes in the form of images too. Initially you may find solving the clues easier and as you progress each level, you may find them to be complex. Well, that's how you can master your vocabulary and word power, isn't it? So, why not give it a try?
Quiz of Knowledge 2019: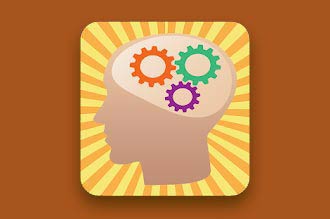 Publishers: educ8s.com
Cost: Free
Platform: Android
Genre: Trivia
Editorial Review:
You do not necessarily need internet to play this game as it is playable offline too. There are around 4000 plus trivia questions spreading over five levels. This app gets updated frequently. Hence, you can find fresh questions and categories every now and then. As of now, there are 16 categories available. You can also compare your knowledge with other players by submitting your scores online.
Game Play:
You need to pick up one of the random categories and start answering. You will have 20 seconds to answer each question, so you have to be very quick. Do not worry if you have uttered any wrong answer as you will have 3 lives, each of which you gain by answering five correct answers in a row. The faster you answer, the more points you earn. So, be alert and answer as quick as you can.
Conclusion:
Hope the collection of games, stated above, has all the possible categories and genres, loved by gamers of all walks of life. These games are frequently played every day and are the top ranked ones relevant to their genre. So, give it a go and make your pastime meaningful and enjoyable.