Most Interesting Games To Play
Updated: Jan 23, 2020, 16:00 IST << Back
---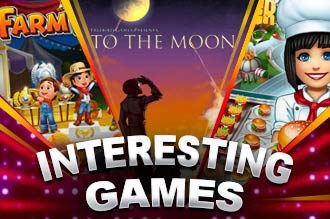 What are the aspects that would be considered by an avid gamer while downloading a game? The gamer might go for a game which has an interesting and thrilling story plot. He might also be interested in a unique game with numerous features. Let's see ten such games that exist online either as freemiums or paid ones.
To The Moon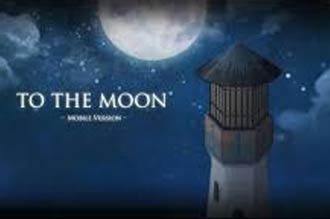 Genre:
Adventure/Puzzle
Publisher:
To The Moon is developed and published by Freebird Games. It is a video game developer based in Canada who has developed seven games such as Quintessence: The Blighted Venom, Do You Remember My Lullaby?, The Mirror Lied, A Bird Story, Finding Paradise, and Impostor Factory. The game To the Moon was nominated for Best Writing and Innovation Award for the Canadian Videogame Awards.
Cost:
The game is priced between Rs. 320 and Rs. 369 depending on the platform.
Platform:
Android / iOS / Windows
Gameplay:
This is a game unlike any other you have played. We wonder what we were like as a baby, as a child. What if we have a second shot at life? What would we change? To The Moon is based on similar lines. You get to relive your life with the help of Dr. Rosalene and Dr. Watts. They have peculiar jobs where they give people another opportunity to live, but anyone can live all the way from the start of your existence. There is another catch: these past memories are re-lived only in the head.
The patient undergoes a severe and intense operation. Due to the severity of the procedure, the new life is the last thing the patient remembers before drawing their last breath. Hence, the operation is performed on people on their deathbeds. This process offers them a way to fulfill what they wish they had done with their lives but did not.
In To The Moon, the player follows a story of an elderly man named Johnny. You have to try to fulfill his dreams by going back in time, to the life he led. Every step you take back in time, a new fragment of Johnny's past is revealed. The two doctors attempt to piece together the multitude of events that have happened over Johnny's lifetime. The doctors have to figure out why the frail old man chose his dying wish to be what it is, that is, to go to the moon.
Editorial Review:
Have you come across a game like this? It is one of the most unique and interesting games to play. It is a puzzling game that has the people stepping back in time trying to solve an enigma of an elderly gentleman, Johnny. So, get out your detective hat and scour the man's past to concur an answer. The players embody the doctors and need to traverse the past. There is a particular wish embedded in the patient's mind. You have to find out why this wish is unfulfilled. The wish of the patient is to be an astronaut and go to the moon, however, it remains a wish and now Johnny is on his deathbed.
Acting as doctors, the players have to embody Johnny's persona by understanding his memories and experiences. Learn from it and explore the life of a man through his stories. You will also come across people from his past as well as events that have shaped and moulded Johnny's life. Keep track of every minute detail in the game. It will be helpful in the progression of the story and comprehending the patient.
If you thought the game was differently interesting, then the storyline is highly unimaginable. In this adventure, there are twists and turns that are least expected. It is amazing to see how the doctors use unnamed technology to enter a patient's memories to grant his wish. Pretty exciting isn't it?
The music box function makes the game even more exciting. It allows backstage music and in-game music download. The innovation of combining adventure game elements with classic RPG aesthetics will make you glued to the game. Also, as a player you can play on different devices, just use the DIY QR CODE function and play the game when you want and on any device.
There are few things that will stand out about To The Moon. You will immediately realise it is a non-combat game that focuses on the story, which is completely unique. It is an innovative blend of adventure-based elements and classic RFG aesthetics. Don't miss the soundtrack too – it is developed to closely tie up with the game. The soundtrack is original too. There are no fillers to stretch the game, but you are encapsulated with the interesting storyline.
Challenges:
In a puzzle game like To The Moon, the first thing is to notice everything in the game and to remember it. There are elements that will be helpful later that will help you solve the mysteries of Johnny's life. Keeping track of the items is one of the most challenging things. You do not want to leave out a thing that is the key to the patient's past, right? So, save these items for quick recollection and problem solving. Another challenging feat is remembering the memories. After all, it is an entire lifetime. Shape up your noggin or compartmentalize these memories so that you can retrieve them quickly.
Quick Tips:
Collect all the items and encapsulate the patient's memories. Only if you have it all, you can manipulate the memories. You can switch around characters, objects and events, to make Johnny believe he had achieved his dream of going to the Moon.
Her Story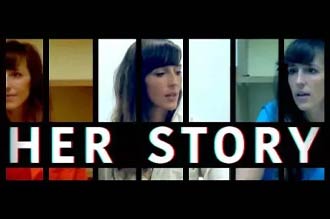 Genre:
Full motion video
Publisher:
A few years ago, Sam Barlow, a game director of a gaming studio left the commercial space to create indie games. He developed and published Her Story, which is a unique game that is packed with suspense, mystery, and a lot of detective work. From the story to the gameplay, Her Story is definitely one-of-a-kind that is widely praised.
Cost:
The price for the game varies a bit based on the device. It ranges from Rs. 320 to 349.
Platform:
Android/ iOS/ Windows
Gameplay:
The crux of this game is about a woman answering a series of questions to the police officers in various interviews with regards to the disappearance of her husband. As you are provided only with the answers and the questions are not presented to you, as a detective you need to put them all together and search for the keywords in the police database in order to uncover the mystery. Remember the transcripts of her entire interviews are viewable in the database. If you search a keyword like say "husband" or a "murder", by typing it, the video clip containing her answers related to them pops up which acts as a clue for you to move forward. You might get a little impatient when you get stuck somewhere. But that's where the challenge remains. Overall, it is a great game to test your patience and intelligence.
The story is not that simple. There are twists and turns along the way. You are introduced to Hannah Smith, who is the main accuse in her husband, Simon's murder. However, the plot thickens as new characters are introduced and then more information is divulged. You have to weed out the truth and weave the clues together to deduce who murdered Simon.
The video game is about a woman talking to the police. Her Story is an award-winning video game developed and published by Sam Barlow, who is also a creator of Silent Hill: Shattered Memories and Aisle. It is a crime fiction game that has a non-linear storytelling style. So, watch the video footage of her interrogation from the police database and find out the main plot.
Editorial Review:
If you love solving crimes, then this is one of those new interesting games that you will love. You need to don the role of a detective and assist the police in solving a mystery. Sounds interesting isn't it? In addition to that you can expect twists at any point of time, some of which can be spine chilling while some of them may be funny.
Since the twists that come your way are so captivating you might not notice that it is not accompanied with any music background score at all!
Her Story sits you in front of a mothballed desktop computer that's logged into a police database of video footage. It covers seven interviews from 1994 in which the British woman is interviewed about her missing husband. Explore the database by typing search terms, watch the clips where she speaks those words and piece together her story.
You cannot watch the interviews in its entirety. They are just short clips. In the interviews, we only hear Hannah's reply or answers to unknown questions from an off-screen detective. You have to figure out the questions based on the answers. Also, Hannah's answers are transcribed, so you can find videos by searching the police database. Based on your keyword, for example, murder or husband, those videos will pop up. One of the files on the desktop is a database checker, which allows the player to review the number of clips that have been viewed; as a clip is viewed, the red box in the database checker changes to green.
Unlike anything you've played before, Her Story is an involving and moving experience. A game that asks you to listen.
Challenges:
There are a multitude of videos to watch that are loaded with clues of the crime and perpetrator. However, there are plenty of videos to go through. Which one will you start with? Did you miss a video? Did you miss a clue? You will feel stuck at several places during the videos or while putting the clues together. Also, there may be hints in the detective's questions, but you do know what they are asking as you can only hear the answers from Hannah.
Quick Tips:
To hit the nail on the head and acquire the right information use nouns while searching. A noun is a person, place, or thing, so search for nouns that she says in her actual dialogue. Try different combinations to understand the story.
The detective dialogue is the "missing" volume. Think of the follow-up questions that the detectives might say and then search for the same wordage. Remember that words are often recycled in the game.
FarmVille
Genre:
Social game
Publisher:
Zynga is an American company that aims at developing social games that brings friends and families together. Their most popular game is FarmVille, which has millions of players interested in a virtual farm. Zynga's other games constitute Words with Friends, Merge Dragons, Wonka's World of Candy, and CSR 2. All these games encourage socialising with your social circle and it can be opened up to others.
Cost:
FarmVille is a free to play game that has microtransactions that will help increase your pace in the game.
Platform:
Android/ iOS
Gameplay:
City dwellers are surrounded with concrete and population and endless activities that we forget about the simple life. When we step away from the city and head to the rural side, we are enamored with farming, cattle rearing, and other nitty gritty at a farm. Hence, FarmVille will give you a taste of the simple life, which will actually keep you occupied.
In FarmVille, escape to a world of farming with your friends and have a blast. Go on farm adventures to collect rare goods. You can also craft new recipes, raise animals, and grow your farm with friends. Beside this, join a farm Co-Op to trade and share or play on your own in anonymous mode.
You begin with an empty farm which must be eventually transformed into a fertile one. For that, you will be given a fixed currency of farm coins to begin with and as you start doing actions such as ploughing or buying items, you will be earning experience points (XP). Your progress is measured by obtaining more items that elevates you to upcoming levels. That would give you the access to procure many more crops and animals by using farm cash or coins. If you are adventurous and ambitious, your job of developing the land can be achieved without much difficulty.
Editorial Review:
It is an adventure game where you will venture into farmlands for collecting rare goods and craft new recipes. In fact, this game will remind you of a toy farm that you had as a child. This game uses the social media platform of Facebook to contact other players which will help you develop your farm quickly. The numerous expansions including farming in England, Hawaii, Japan and Atlantis and many more have made the game one of the very interesting games to play. Overall the game gives a sense of satisfaction of cultivating your own farmland involved in various aspects of farming which include ploughing, planting, growing and harvesting crops in addition to raising livestock. This app is playable offline too.
FarmVille is one of the most interesting games that fulfills your farming dreams. You are allowed to create a beautiful and expansive space to setup your farm. Build and let your farm flourish in FarmVille. You come across a variety of interesting characters, grow and unlock special crops, take care of animals, and make your farm come alive. Trade with neighbours, contribute to your friends' farms, and join a Co-op to work with farmers you can count on to complete a shared Order Board and progress on the Co-op Delivery Map for huge rewards. Play FarmVille anytime, anywhere as you are not strapped to the internet.
Challenges:
In-game money buys you a lot of stuff to kickstart or repair or upgrade. However, you run out of money before you can build a resource for it. You are tempted to spend in the initial rounds to purchase things, but income coming in is slow. So, build a bank by selling your crops and finished goods. It is one of the easiest ways to earn cash and experience points. Also, once you unlock the Farm Stand, you have some say on what you get for crops and goods and it's typically more than the general Farm Orders board will net you.
Quick Tips:
You will lose out on the bonuses if you skip on spinning the wheel daily. Once you unlock it, spin it every day even if it's only to collect your daily spin. What you can win gets higher and higher as you play consecutively without missing a day.
Even in FarmVille you have the infamous time cheat. What you can do is go to your system settings and move your clock forward. Re-open FarmVille and longer tasks will be completed. Sometimes we get impatient for a task to complete, hence this cheat never fails.
RummyCircle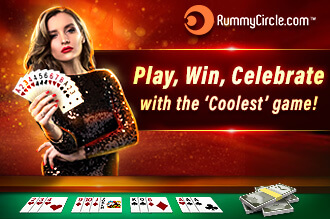 Play Rummy Now
Genre:
Card Game
Publisher:
When you think of online rummy, you think of RummyCircle. It is one of the leading platforms to play India's favourite card game online. It is developed and published by Play Games 24x7, which is an Indian gaming company that has revolutionised how one plays card games. They have millions of subscribers. They are crushing the rummy game online with huge tournaments where you can win real cash prizes that run into crores.
Cost:
You can download the game for free, but to really enjoy the experience of rummy, join a paid game. You just have to pay a minimum of Rs. 25 to enter exciting games.
Gameplay:
People have been playing
rummy
for centuries, but it is only in the last decade have they started playing it on gadgets. On RummyCircle, the player is assigned 13 cards. Sort out the cards to form a pure sequence, impure sequences, and sets to declare. This is the premise of rummy on this interesting game. On this online platform you also use printed and wildcard joker to form only impure sequences and sets.
The game starts when 13 cards are dealt to the players. You quickly group the cards into viable sequences and sets. With each round, discard unwanted cards in the discard pile and pick cards from either the closed or open deck. Your goal should be to form a winning hand before your opponent declares.
So, what is a winning hand? It must have a pure sequence; this is a group of cards from the same suit in consecutive order. You cannot use any type of joker to make this sequence. The perfect example is 5♥ 6♥ 7♥.
Then, the winning hand can include an impure sequence, but it is not compulsory. It does fulfill the minimum two-sequence requirement that you need for declaring. It is a combination of three or more cards of the same suit, and you can use the wildcard joker or printed joker to form this sequence. This is a good example, 5♠ Q♥ 7♠ 8♠ PJ.
Lastly, you can include a set to complete your hand, but it is not mandatory. A set is a combination of three or more cards of the same value but from different suits. Here you can use wild cards and printed jokers to form sets. One such example is 5♦ 5♣ 5♠ PJ.
As soon as you arrange 13 cards in valid two sequences that includes 1 pure sequence and more groups (sequences or sets), you can declare and win the game.
Editorial Review:
RummyCircle is the most played online card game in India. The objective of the game is to form at least two sequences one of which must be a pure one and form sets and sequences with the remaining cards available. The toss decides who should start the game. Once the cards are dispensed, the players must pick up a card from either open or closed deck and discard one every turn. This will continue until one player is able to achieve the objective of the game. There are also joker cards which you can use in lieu of any other card to form a sequence or set, except that it cannot be considered a pure one. Since no declaration is valid without pure sequence, your first and foremost goal must be to form a pure sequence.
The game of Rummy is the most happening online game since the last few years. With its amazing graphics and remarkable features, the game has conquered the hearts of Rummy fans all over India. You can start as a beginner and still turn an expert in this game as it comprises in-depth video tutorials and practice games. There are cash tables and interesting tournaments available throughout the day.
As the game has gone online, you are playing rummy with like-minded subscribers. Since there are over 40 million players on this platform, you do not have to wait, but you can quickly start playing the game. Also, did you know, you can win real cash rewards with this Android game? RummyCircle has the biggest tournaments with a big prize pool that goes up to crores of Rupees. There are many tournaments that you can join any time as per your comfort and preference.
To safeguard the players' data, they have embedded end-to-end encryption. This has made it a reliable Android game, where you can add and withdraw money without any worry.
On RummyCircle, you are playing rummy at a fast pace. The momentum of it gets you completely engrossed in the game. The pace at which cards are picked and discarded, the speed at which the cards are grouped is quick. You feel the rush of the game, just what you want when you are relaxing during your break.
Challenges:
One of the challenges of rummy is to form a pure sequence right at the beginning. As mentioned in gameplay, you cannot declare without it. So, if you think you have a bad hand and there is no redemption from it, you should drop from the table. It saves you from losing a lot of points.
Rummy is a game of skill and one of the skills to learn is to guess your opponent's hand. If you know it, you know which cards he or she wants, so you hold on to them. This move comes with a lot of practice and over time.
Quick Tips:
In order to guess your opponents' hand, keep a track of cards they are discarding and picking from the open deck. If they pick up a 6 ♥ then they are forming a sequence or set with it. So, you avoid throwing cards that will help them with their grouping.
Remember the rules of the game and the various tips and tricks of rummy. This will help you play wisely and quickly realise if an opponent is using a trick. This will help you counter strike the move.
Hold on to your middle cards. They are helpful in grouping the cards in a far better manner. For instance, 6 of any suit can make a sequence with 4, 5 or 5, 7 or 7, 8. An Ace can only make a sequence with 2, 3.
Cooking Fever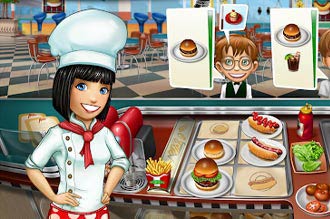 Genre:
Arcade
Publisher:
Nordcurrent is the gaming company that has developed and published Cooking Fever. It was formerly known as Ivolgamus, which developed gaming consoles. Fast forward a few years and you have Nordcurrent. They specialise in publishing casual and freemium games.
Cost:
Cooking Fever is a free to play game, however there are in-game purchases that help you progress quickly.
Platform:
Android/ iOS/ Windows
Gameplay:
Some of us are home cooks while others prefer takeaways, but we have the desire to prepare fabulous meals we see across the web. It is not easy at all, especially if you do not know how to cook. Cooking Fever actually redefines this arduous experience into something beautiful and exciting.
In the game, you have to cook delicious meals and desserts within the time limit. You have to prepare yummy dishes from all over the world, frankly from 27 distinct locations.
The dishes are spread across styles, cuisines, and genres. You can dabble in desserts, fast food, seafood, and oriental dishes that are available at eateries. It is interesting to immerse yourself in a variety of cooking skills and techniques. You are introduced to an array of cooking styles setup in different settings.
You are given the freedom to use more than a hundred ingredients to cook several hundred scrumptious dishes. So, get in the kitchen and get your hands on various kitchen appliances that ranges from coffee makers and rice cookers to pizza ovens and popcorn makers. Dish out tasty dishes and manage your time effectively, so that you can progress to the next level.
You can also decorate your restaurants to attract more customers. Try out various marketing techniques to garner more customers. Some of the tips include preparing your own freebies such as cookies or cupcakes. You want to create a space that will make your customers come again and again to the restaurant. It has to be a more personal and memorable experience. Like the restaurants do it in real life.
To make better dishes you need a better kitchen, so upgrade it and prepare a variety of dishes. Cooking Fever is a highly engaging game that will keep you engrossed for a while. It is a great catharsis for those who love to cook, who do not know how to cook, and who are mediocre at it. This game is a fun way to enjoy cooking, plus you can share your delicious meals with others on social media.
Editorial Review:
This is basically a time management cooking game where you are expected to cook various dishes in a specified time limit. The gameplay is about cooking several dishes by using hundreds of ingredients available. Also, keep decorating your restaurants in the process to attract more clients. Leave out no kitchen appliances and use them all in preparing dishes that get thumbs up from your customers.
Can your taste buds meticulously identify even a slightest mistake in a food? If yes, then you will certainly enjoy playing this game. The players can try and prepare foods that are extremely delicious. From desserts to fast food to seafood, you have 1300 dishes to be cooked in 27 unique locations. To make the scenario more interesting, there are hundreds and hundreds of upgrades to refine your kitchen appliances and interiors. With so many features available, this is your best chance to showcase your cooking skills and improve your cooking techniques.
Have you seen cooking shows where the contestants are running to an open pantry to gather ingredients? You are in a similar situation in this game. Players are treated to over 350 ingredients to prepare the amazing dishes. Get cooking as there are 1400 levels and counting.
A unique aspect about this game is that there are particular offers that are location specific. You can access external storage to save your progress correctly. Join the cooking scene and shape up your skills. It may not make you a chef, but you will not be completely averse to cooking. This is one of the most interesting games available and goes away from the regular gameplay. It is fascinating, competitive, and exciting.
Challenges:
Gems are the key to upgrading a restaurant so that you can cook better dishes and attract more customers. However, you run out of gems quickly and take time to acquire more. Hence, you are stuck in this sticky situation where you are left with a low-grade place. You need gems to get out of this mess. You can either wait a few levels to spend your gems or play other restaurants you've unlocked and collecting their every-five-stages rewards.
Quick Tips:
Take note that customers become angry when it takes you a long time to serve their meals. Usually, they get impatient within 20 seconds. Try to serve their orders within that timeframe to make them happy. Doing so will also let you earn a higher tip.
Upgrade the kitchen and interior items via coins first. This will help you progress to the next level quickly and increase your daily income. Also, you will never get 3-star ratings. In the higher levels, you earn better daily Income and more rewards. You can now go back to completing the upgrades for the items that you skipped.
My11Circle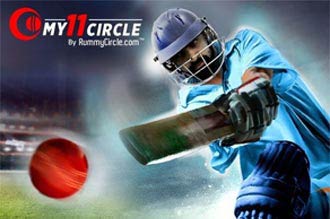 Genre:
Fantasy Cricket
Publisher:
Play Games24x7 is the publisher for this fastest growing fantasy cricket platform. In a matter of a few months the game has attracted a number of subscribers that has reached millions. My11Circle offers a ton of contests and you also get to play with cricketing legends. Isn't that amazing!
Cost:
You can download the game for free and then enter paid tournaments to win big.
Platform:
Android/ iOS/ Windows
Gameplay:
This game tests your knowledge of the cricketing world. You need to select a particular match from the long list of matches which may be either current or upcoming ones. You will have 100 credit points to create a team of 11 players. The points keep getting updated as the match goes live which you can check by clicking on the progress tab. You can check your final ranking and the points that you have earned, once the match that you are playing gets completed, by clicking on the completed button. Your winning amount gets credited to your account within a few hours of the completion of the match. Fantasy cricket is a fabulous game that really gets you involved in the match. You are not just a spectator at a cricket tournament, but you are also part of the tournaments.
Editorial Review:
There can be no second thought when it comes to answering which is the most lovable sport in India. The game of cricket has been the favourite sport in the subcontinent for many a decade now. So, how about playing the game of cricket by forming your own team with real players and conceive your own strategies? Yes, it is quite possible, if you can download an app called "fantasy cricket". This game, although, is playable for cash, is totally legal. You are not only the selector but also the manager of the team that you select. Many exclusive promotions and offers are up for grabs, making it one of the most interesting games to play.
What is great about this platform is that they provide you with match predictions. This actually helps you decide which players to choose for your team. The match predictions give you an idea if certain players are injured so they may not be at the top of their game. Hence, do not choose them. You also get an idea, which are the best players you should choose for your team that will increase your possibility of winning big.
They also offer an opportunity to play with Shane Watson from Australia and Sourav Ganguly from India. Imagine creating a team that will beat these legendary cricketers' teams. If you do, you win a bigger prize. There is a lot to look out for in this fantasy cricket platform. The platform even caters to international tournaments, but also ensures domestic tournaments are featured. So, you have numerous options when it comes to selecting a match to create your fantasy cricket team. These elements make the fantasy cricket game interesting and that is what piques people's attention to play it.
Challenges:
If you are new to cricket then it will be difficult to understand the teams and its players' performances. In cricket just like in other sports there are various positions on the field. Certain players are known to be bowlers, batsmen, or wicket keeper. So, when you are creating your team, you need to be aware of the players' strengths and which position they play. However, you can sharpen your fantasy cricket skills by entering practice rounds and reading the match predictions. It will help you understand the players and several other elements that are essential for winning.
Quick Tips:
Choose your captain and vice-captain wisely as they increase your points drastically. The captain earns you 2X points while the vice-captain gives you 1.5X points. So, pick the most capable players for this role.
You need to decide on the initial team and of course pick the substitutes, as per the upcoming games. Putting the strategy right at the beginning is one of the most important things to ensure your win in fantasy cricket.
Pokemon Go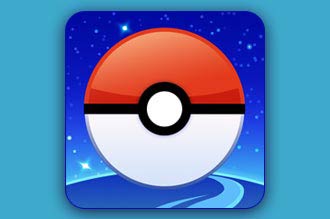 Genre:
Adventure (augmented reality)
Publisher:
Niantic, Inc. is a US-based company that is exclusively into augmented reality. Their mission is to develop products that use augmented reality that ranges from entertainment to robotics. You may have heard or played their other augmented reality games—Harry Potter: Wizards Unite and Ingress Prime. They are transforming gaming one game at a time.
Platform:
Android/iOS
Cost:
Pokemon Go is playable for free, but there are microtransactions in the game.
Gameplay:
Pokemon Go is a blend of the computer-generated and real world. The game forces you to step outdoors and discover the real world which seamlessly works in accordance with the virtual maps. So, pop out of the house and go on a Pokemon hunt—seize creatures from the series with a Poke Ball. A ball that captures them. Each of the creatures have extraordinary capabilities and talent. There are different Pokemon species in different parts of the world, so it is a very exciting game if you are a traveller. As you go on this hunt, you are awarded Candies and Stardust, which boosts the abilities of the pokemon.
Once they are powered up, they are set to compete in gym battles. Win the battle and seize the gym and get involved in the gym business. You can also team up with trainers at the gym and capture Pokemon during Raid Battles.
Editorial Review:
If you have watched Pokemon the Series—the anime TV show in your childhood, then you are likely to know the furry creatures from this universe. If you are new to it, then Pokemon is a concept by a Japanese company that used to develop video games in the 90s. When Pokemon Go was introduced as an Android game, millennials and Gen Y quickly picked up the game. This game is about capturing various creatures in your neighbourhood—this is where the augmented reality comes and bump up your numbers.
This game has become a major brand in the sense, people around the world can buy merchandise, enter in global ticketed events online itself, and you are introduced to new Pokemon every now and then. The game is progressing every time, so you are curious to play it.
In terms of graphics, the beauty of augmented reality comes to life. It is amazing how the real-world maps sync with the virtual one. From roads to intersections, you are capturing Pokemon wherever you go. This is possible because the game uses your smartphone and GPS signal. That is the reason you can see Pokemon appearing on the roads in real life. One of the ways to sense if there is a Pokemon nearby is by the rustling of the grass—go closer and they will appear.
One of the pitfalls of Pokemon Go is that it needs really good data connectivity like 4G. The game also drains your battery quickly. You will need to lug around a portable charger to stay tuned to the game.
The other minor technical problems include an opaque interface—as if there is a white filter. Also, the mechanics of the games are poorly explained. You are told want needs to be done in the initial stage of downloading, but you are left in the dark when it comes to operating the game.
That said, the best way to enjoy playing the game is to head outdoors. So, if you are travelling, this is the ideal game.
Challenges:
If you have downloaded Pokemon Go for the first time, then note that you are left on your own to understand the controls and learn to master them. There is no tutorial to guide you through the controls or the aspects of the game. However, with practice and in time, you get the hang of it and understand the various features of the game.
It is a challenge to power up your Pokemon. One way of doing it is by feeding on candies. However, this is one of the rookie mistakes players make - they focus on powering up their Pokemon. For the optimum utilisation of the Pokemon's power, boost their experience points (XP). Maximising your XP ensures you move to the new level, which in turn gives you additional elements and features.
Quick Tips:
You need to build an army to fight with in Gym and Raid battles. So, you do not have to carry around every type of Pokemon.
One way to save battery life is to turn off augmented reality mode. The environment remains the same and you find it easier to catch Pokemon.
Engage in raid Battle fights that you have an opportunity to win. If you lack powerful Pokemon then you will lose. Check the power of the Pokemon in the Raid Battle before you start.
WildCraft Animal Sim Online 3D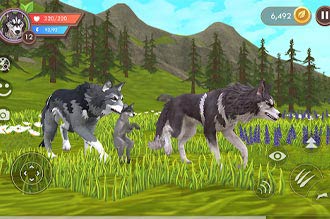 Genre:
Simulation
Publisher:
Turbo Rocket Games is the brains behind this animal-related simulation. It is a Russian company that publishes animal centric games akin to WildCraft. They use innovative technology so that you can role play as various animals and set out on a mission. Their other games include Wild Cheetah Sim 3, Dragon Sim Online: Be A Dragon, Wild Panther Sim 3D, Dog Sim Online: Raise a Family, Phoenix Sim 3D, and Tyrannosaurus Rex Sim 3D.
Cost:
WildCraft is a free to play game that has in-app purchases. However, you can play without purchasing elements; it will just take some time.
Platform:
Android/iOS
Gameplay:
This game is all about raising your family of animals by playing the role of a wild animal of your choice. Doing so, you are required to protect your family by battling dangerous animals. You can unlock fighting achievements once you are done with defeating your enemies. You can have up to six cubs in a family and allowed to leave your current family to start a new one with the help of an animal simulator. The game play requires you to travel to unique locations and survive different seasons.
Explore your wild side with WildCraft. Embody the characteristics of the wild and survive. You get to discover nature as a wild animal, plus you can raise your family. It is an interesting online game that takes you to the wilderness. Wildcraft is an RPG adventure set in a huge 3D landscape.
At the start of your game, you have to select your avatar. You can either be a wolf, fox, lynx, crocodile, and more on this adventure. Take your animal family on a new adventure and find out what lies ahead for you in this thrilling and enjoyable game.
Editorial Review:
This game is all about protecting the family of a particular species of animal by playing the role of a wild animal yourself. You are free to choose your favourite species of animal to play the role. As the name of the game itself suggests, it is a 3D online game with various interesting customisation options. The fur colours of your animals are changeable and you can even dress them up with clothes. These options of choosing what you like will make you love the game more and get you involved more in it.
Once the customisation is done, you can team up with your friends for online multiplayer sessions. Play with friends in this multiplayer game. With this choice, you will be able to form animal families to protect your cubs from enemies. Unlock new animal breeds as your family legacy grows in Wildcraft.
In this game, you have to raise and protect a family. The cubs of the family can be personalised. You can change the name, gender, fur color, bark, eyes, body size, and lots more. What is interesting about the game is that you can have up to six cubs and move on to start a new family. The animal simulator lets you leave your current family to start a new one and continue your legacy.
In a simulated world, you can explore amazing locations; after all it is a 3D world where anything is possible. Travel the world and go on a wild adventure and survive the elements in summer, winter, spring and fall. You will also come across dangerous predators. This is where you tap into your wild side. Engage in a deadly battle with your enemies and protect the young ones from them. Also, unlock fighting achievements after defeating specific enemies.
WildCraft is one of the most interesting games that will get you excited about the unusual tasks. This game is unlike anything you have played and engrosses you completely into the wilderness. This is a great way to understand the animals, yet it is fun to play without being a snooze.
Challenges:
You will be faced with a variety of tasks that will require various skills from your animal persona. However, the animal you select will have its pros and cons, its strengths and weaknesses. So, it is challenging to pick the right animal that will help you progress through the games efficiently and effectively.
It is a challenge to power up your Pokemon. One way of doing it is by feeding on candies. However, this is one of the rookie mistakes players make - they focus on powering up their Pokemon. For the optimum utilisation of the Pokemon's power, boost their experience points (XP). Maximising your XP ensures you move to the new level, which in turn gives you additional elements and features.
Quick Tips:
These are some of the strengths and weaknesses of the animals:
Wolf: Basic
Fox: Lower health, above speed
Lynx: Weaker than wolf
Bear: More health but less energy than a wolf
Lion: 5+ HP than a wolf
Horse: 10+ HP than a wolf
Cheetah: Same health as fox, though less energy, attacks and moves the fastest
Eagle: Lowest health but can fly
Real Flight Simulator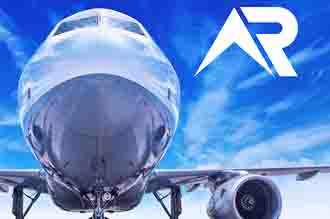 Genre:
Simulation
Publisher:
RORTOS is an Italian company that specializes in developing flight simulation-based entertainment system that is playable on various devices such as Android, iOS, Windows, etc. The other games they have developed and published are Extreme Landings, AirFighters, Helicopter Sim, Blue Angels: Aerobatic Flight Simulator, etc.
Cost:
You can buy the game for a nominal amount of Rs. 29, however, it is subjected to change on different platforms. There are microtransactions in the game too.
Platform:
Android/ iOS
Gameplay:
Many children dream of becoming a pilot someday. Flying a plane is the epitome of having control of a vehicle in the air. You are above other people and you have a bird's eye view of the world. Everything is smaller to you, even the mighty mountains. The Real Flight Simulator game gives you this very experience.
You are a pilot of the flight and you see the world differently from high above the clouds. In this game you are on a mission to fly between airports. You are in control of the entire flying process—from talking to the Air Traffic Controller to navigating the maps. You get to become a real pilot in this game. You are given access to liveries (uniform), customise all airplanes, their gauges, failures and weather conditions.
When you enter the game, you get to select the plane you want to fly like Airbus A330, Boeing 787, Airbus 380, etc. Then you have to choose the airline—LATAM, Delta, Qatar, Finnair, etc. Once you have the flight, you can select the airports you wish to start and end. It can be Mumbai to Delhi airport. You are then on the runway waiting for take-off procedure.
The Real Flight Simulator is an awesome game that fulfills your childhood dream, well not in reality, but virtually. The power you experience when you take-off and land is amazing. If you are looking for a simulation game, then this is the top one in 2019.
Editorial Review:
The game really puts you in the pilot's seat. You are in-charge of the decisions and really immerses you in the procedures for a pilot and the aviation industry.
There are three options to fly a plane:
Fly Now: In this mode, you get to choose the type of plane you want to fly and the airline that is close to you. You also get to pick which airports you want to visit.
Real Time Flights: In this mode, you pick a flight that is flying in real time. This is an impressive feature. You are flying a real time flight on a real flying route.
Advanced Flight Planner: In this mode, the planning extends to selection of date and time, the route, weather, aircraft, etc.
Multiplayer: You can connect with other players in the game as they embark on their journey.
What is impressive about this game is the fact that you can be faced with failures too while flying. You build a real sense of experience even though you know it is a game at the end of the day. But the graphics and sound make the game believable and real. You feel like you are flying a plane, but nothing can be compared to the real experience.
The graphics may not be as detailed as an action game, but you still feel the rush of flying. The interface has a lot of buttons and options, yet the screen is clean. There is a lot of viewing space to get the experience of flying. So, jump on to this game and fall in love with flying. You may appreciate it more too.
Challenges:
Just like in real life, when a plane passes through rough weather, it is difficult to manage, so as in the game. Even when a failure arises, you have to think quickly and take appropriate action. These are a few of the big challenges of the game that are exciting and fun.
To really fall in love with flying, play with the options in the custom panel. Try out various combinations and try to fly a plane that is a fragment of your imagination. Each combination has its own share of challenges, but it is fun too.
Quick Tips:
Know where you are going. Check your weather and flight plan. Pre-plan your flight and get familiar with your destination.
Run the checklists as you normally would. Once set to go, all paperwork is done, take your checklist and run it item by item. Don't skip any item or, as they say, it will come back to bite you.
Once you are parked or at the gate, shut down the aircraft as per checklist instructions. Most single engines will require avionics off and mixture all the way back to shut down the engine/s.