Latest New & Upcoming Games Online
Updated: Feb 24, 2020, 15:30 IST << Back
---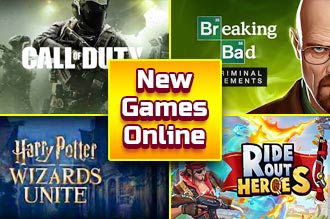 Are you a true gamer? Then, you would definitely like to know the latest new and upcoming games online. The gaming world is not only thrilling but also filled with challenges that acts like the secret sauce for any game lover. What new game levels have come up and what new excitement is all set to unfold? Rather than going through multiple sources to pick the best online games, here is a list that you can refer to readily. The list is updated regularly and is hand picked with the best games to entertain, challenge and excite you. Let's get started, right away!
Darksiders Genesis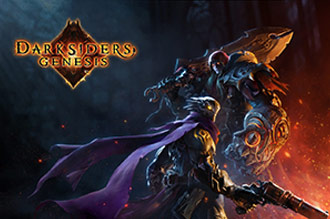 Publisher:
THQ Nordic
Cost:
Rs. 1,159
Platform:
Windows/PlayStation/XBOX
Series:
NA
The game takes you on a rollercoaster ride through hell. The story goes the from the beginning of creation, the Council has maintained the Balance across existence. Their work and orders were carried out by the Horsemen.
In the game, you also have Nephilim, who are mighty beings spawned from the unnatural union of angels and demons. These beings have pledged themselves to the Council, hence they have been granted incredible power. The only reason they acquired the power was because the Horsemen were ordered to use their newfound strength to wipe out the rest of their kind. What followed was a bloody battle at Eden. The Horsemen obeyed the orders of the Council and annihilated the Nephilim.
War and Strife is introduced. As Eden is still reeling from the events, War and Strife are given a new assignment. Lucifer is the enigmatic and deceptive demon king. He has been plotting to upset the Balance by granting power to master demons throughout Hell. War and Strife must hunt down these masters, gather information, and ultimately fight their way through a tangled, demonic conspiracy that threatens to forever upset the Balance and unravel all of creation.
League of Legends: Wild Rift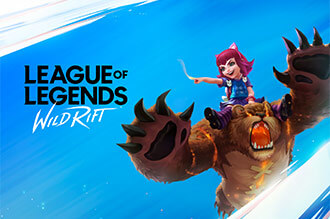 Publisher:
Riot Games
Cost:
TBD
Platform:
Android/ iOS/ Windows
Series:
League of Legends
This game brings the action-packed computer game to mobile. League of Legends: Wild Rift is a skill-based 5v5 or PVP game. Choose your champion, take to the Rift, and destroy the enemy Nexus in 15-20-minute matches. Wild Rift was built from the ground up for new platforms. Lock your choice from a huge cast of League champions, team up with friends, and outplay the opposition.
Go on an exploration too. It is a new-yet-familiar 5v5 map based on Summoner's Rift and streamlined for faster games. A responsive dual-stick control scheme, designed exclusively for new platforms, makes sure your skill shots on mobile feel as crisp as they do on PC.
There are 40 champions that will be familiar if you are familiar with the game. Along the way, more champs will be added.  Light the way with Lux, spin to win with Garen, or blow it all up with Jinx. Master the new Rift, climb the Ranked ladder—and earn unique loot along the way. The game promises to be as exciting as the computer version of it.
Street Fighter 5: Champion Edition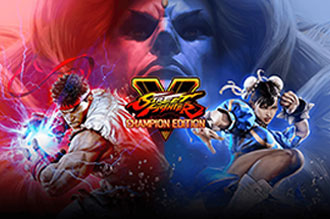 Publisher:
Capcom
Cost:
Rs. 2,499
Platform:
Windows/PlayStation
Series:
Street Fighter
If you love anime, then this game is down your alley. Street Fighter is renowned game among action gamers. It is pumped with energy, moves, and down right fun. The aim is simple, rule the ring. In Fighter™ V: Champion Edition, there are 40 diverse fighters, 34 dynamic stages and over 200 stylish costumes. So, fight your way through a variety of exciting single-player and multi-player modes.
The Upgrade Kit has previous versions of Street Fighter™ V such as each character, stage and costume released after Street Fighter™ V: Arcade Edition. The upgrade is available to those who own Street Fighter™ V and Street Fighter™ V: Arcade Edition. This is the most robust version of the acclaimed fighting game.
Lego Legacy: Heroes Unboxed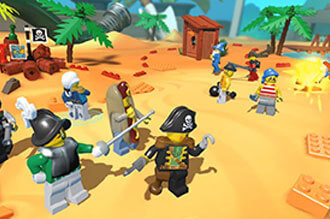 Publisher:
Gameloft SE
Cost:
TBD
Platform:
Android
Series:
NA
This is an android game that brings Lego and RPG on to one screen. The possibilities are endless with this game. You can go on an adventure into deep space to sail the high seas. In Lego Legacy: Heroes Unboxed, you have to create teams with iconic heroes and charge through action-packed battles.
In the game, you come across various iconic characters from the past, for instance, as Hot Dog Man, Captain Redbeard, Lloyd from Ninjago, Willa the Witch, and classic Red Spaceman. To have a strategic battle, find and use each hero for their unique skills. Then train each hero to sharpen and improve their abilities. Get your team to dismantle your RPG foes. Take your team to the next level with a winning turn-based strategy.
In Lego Legacy: Heroes Unboxed you can join forces with other players to battle it out. Online team and PvP gameplay make this one of the most engaging and interactive game.
Final Fantasy 7 Remake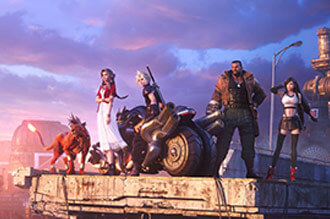 Publisher:
Square Enix
Cost:
Rs. 3,999
Platform:
PlayStation
Series:
Final Fantasy
This game is a remake of the original Final Fantasy VII. The gamers control Cloud Strife, a former Shinra soldier who joins the AVALANCHE eco-terrorist group as a mercenary to fight the Shinra Corporation. This corporation has been draining the planet's life energy. However, he is unaware of the epic consequences that await him. The game is a full remake with fully polygonal graphics, as opposed to the pre-rendered environments from the original. Just like the original gameplay and story, the remake has unforgettable characters, mind-blowing story, and epic battles.
The story of this first, standalone game in the FINAL FANTASY VII REMAKE project covers up to the party's escape from Midgar and goes deeper into the events occurring in Midgar than the original FINAL FANTASY VII. Put on your action face and delve right into the various characters, follow the summons, and enjoy playing the mini games.
Resident Evil 3 
Publisher:
Capcom
Cost:
Rs. 3,499
Platform:
Windows/ PlayStation/ XBOX
Series:
Resident Evil
Resident Evil is one of the most entertaining and engaging games. The narrative of the game takes you to the American Midwest. Here, there have been a string on weird disappearances in a place known as Racoon City. A specialist force of the police known as S.T.A.R.S. has been investigating the case. They have concluded that the pharmaceutical company Umbrella and their biological weapon - the T-Virus are behind the incidents. In the bargain, S.T.A.R.S. have lost several members in the process. Jill Valentine and the other surviving S.T.A.R.S. members try to make this truth known but find that the police department itself is under Umbrella's sway and their reports are rejected out of hand.
However, soon reports of a grisly "cannibal virus" begin to surface, and vicious dogs begin roaming the streets. With the viral plague spreading through the town and to her very doorstep, Jill is determined to survive. However, Jill has no idea that an extremely powerful pursuer has already been dispatched to eliminate her. Umbrella unleashes their ultimate secret weapon – Nemesis to stop her.
Legend of Runeterra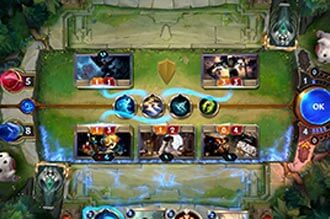 Publisher:
Riot Games
Cost:
TBD
Platform:
Android/ iOS/ Windows
Series:
NA
Building of the most popular game, League of Legends, is yet another game from its makers - Legends of Runeterra. It is a strategy card game where skill, creativity, and cleverness determine your success. In short, you have to choose your champions and combine cards from different regions—each with their own style and strategic advantage—then build the perfect deck to take down the rest.
In the game, you have classic characters or champs from League of Legends as well as interesting new characters. Also, every choice you make and risk you take matters. Earn cards for free as you play or buy exactly what you want in the store—you're in control of your collection, and you'll never pay for random packs of cards. As for the strategy, combine, adapt, and experiment with frequent new releases in an always evolving meta. Legend of Runeterra is a dynamic game, where you can always react and counter—but so can your opponent. So, battle friends for bragging rights, challenge foes in ranked play, or embark on an expedition and draft a deck as you go.
Doom Eternal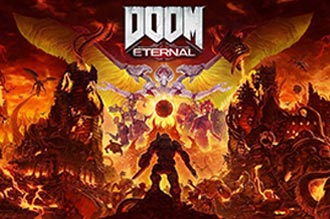 Publisher:
Bethesda Softworks
Cost:
Rs. 3,999
Platform:
Windows/ PlayStation/ XBOX
Series:
DOOM
Jump into a world where earth has turned into a demonic place. In Doom Eternal, all the legions of Hell have penetrated the green planet. In the game, you get into a single-player mode to become a slayer. You have to go on a campaign to conquer demons across dimensions and stop the final destruction of humanity.
Doom Eternal is known for its first-person combat. You also experience the ultimate combination of speed and power in the game. These two factors are the next leap in push-forward combat. Besides, you are loaded with ammunition that include some powerful weapons such as shoulder-mounted flamethrower, retractable wrist-mounted blade, upgraded guns and mods to name a few. Also, the character in faster, stronger, and more dynamic. So, get slaying.
To bump up your ammo count and health scale unleash the blood shed on them. Kill for extra health, incinerate for armor, and chainsaw demons to stock up on ammo to become the ultimate demon-slayer.
TFT: Teamfight Tactics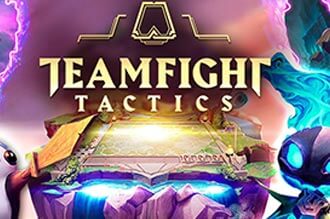 Publisher:
Riot Games
Cost:
TBD
Platform:
Android/ iOS/ Windows
Series:
NA
League of Legends took the gaming industry by storm. So, the makers of the game have unveiled a new game on the similar lines - TFT: Teamfight Tactics. It is a player versus player strategy game that runs as an autobattler. Before you get into battle, you have to assemble an army of your favourite champions.
In the game, draft, deploy, and upgrade from a revolving roster of League of Legends champions in a round-based battle for survival. You get to defeat demons, bruise brawlers, or transform the battle with shapeshifters—the strategy is all up to you. Outplay and outlast your opponents by building an elite squad of League of Legends champions ready to fight on your behalf. Random drafts and in-game events ensure no two matches ever play out exactly the same. Plus, this is a cross-platform game, so you can pick up from where you left of, on any device – smartphone or desktop or laptop.
My Hero One's Justice 2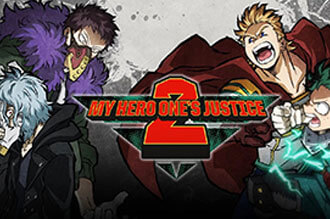 Publisher:
Bandai Namco
Cost:
TBD
Platform:
PlayStation/ XBOX
Series:
My Hero One's Justice
In a way, My Hero One's Justice is a fight between good and evil. There is a battle for justice that continues from the first game. In this edition of the game, the fights are brutal, messier, ruthless, and quirkier. The popular game is based on the hit anime series. You have all of your favorite characters return in this 3D arena fighter that pits heroes and villains in the ultimate test for righteousness.
If you are aware of the series, the you get to relive iconic scenes. So, play through the anime and experience memorable fights. With this game, you pick up after the finish of MY HERO ONE'S JUSTICE and see what happens to Deku and the class at UA. There are 40 playable characters in the second version of the game. So, get working on building your dream team with your favorite hero or villain. Pick the right ones to fortify your team and bring down the opponent's team.
Knighthood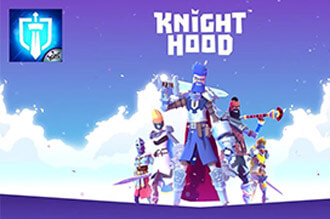 Publisher:
King
Cost:
TBD
Platform:
Android
Series:
NA
King is a gaming company that introduced Candy Crush to the world. They are coming up with a role-playing game that dates back to the medieval times. In this game, you are the character Rage King, who is born to fight and conquer. Set in a fantasy world, you can battle with friends and you will encounter mysterious monsters. Battle mighty enemies as you strive to become the Land's most feared and famous Knight in the Order of Rage.
Once upon a time, Rage Knights were the heroes to the people. They defended the world from evil, but things took a turn of the worse. Now, the corrupted dark power, Lord Karnon rules and controls the world. You, as the new Rage Knight get to explore a fabulous fantasy world. In the bargain, you jump into battle with the meanest monsters and go head to head with the enemies. You also go up against corrupt Rage Knights where you create your own legend among the Order of Rage.
Half-Life: Alyx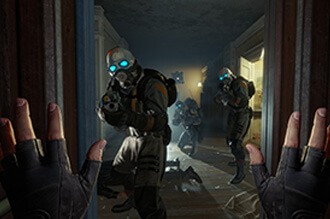 Publisher:
Valve
Cost:
Rs. 1,299
Platform:
Windows (VR)
Series:
Half-Life
Half-Life is one of the biggest computer games. It is making a comeback as a virtual reality game. The story is based on redeeming humanity from aliens. It seems like an impossible fight against a vicious alien race known as the Combine. If you have played the previous games in this series, you will be aware of the events that occurs in Half-Life and Half-Life 2.
In the game, you play the character Alyx Vance, who is humanity's only chance of survival. The Combine's control of the planet since the Black Mesa incident has only strengthened as they have a hold on the remaining population in the cities. Among them are some of Earth's greatest scientists: Alyx and his father, Dr. Eli Vance.
As founders of a fledgling resistance, you've continued your clandestine scientific activity—performing critical research and building invaluable tools for the few humans brave enough to defy the Combine.
Snoopy Puzzle Journey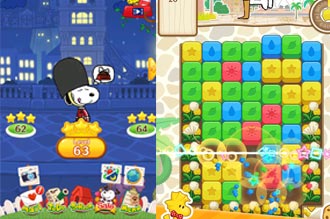 Publisher:
Capcom
Cost:
TBD
Platform:
Android
Series:
NA
The makers of Resident Evil will release a casual, fun, and light game soon. It is a Snoopy Puzzle Journey, which is a tile matching game. Match the tile and clear the board. As the game progresses you go on an adventure across the globe. Your character collects various outfits too on the way. So, tap the pieces and they disappear. The game is a great stress relief mechanism.
Unlike other games of this genre, in this game you go globetrotting by clearing the stages. It is exciting to complete the puzzles of the various famous cities you visit. Capture every moment with commemorative photos. Transform Snoopy into world-famous fashion icon. He can wear cultural outfits that you pick up on the way from different countries. Snoopy Puzzle Journey is an amazing game that is easy, fun, and enjoyable at any time.
Shadowgun War Games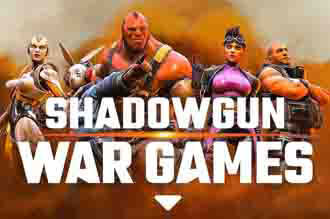 Publisher:
MADFINGER Games
Cost:
Freemium
Platform:
Android/ iOS
Series:
Shadowgun
It is a multiplayer action game, where you team up with five players to complete the objective. Shadowgun War Games is a 5v5 game in a first-person shooter mode. The objective of the game revolves round the game modes such as capture the flag or go all in blazing bullets in a deathmatch. This mobile game is extremely competitive. You can fight with other players in various arenas, maps, and events.
There are a few characters or heroes you can choose as your character. Some are new and others are recognisable from the previous games. The characters that you will have are Slade, Jet, Sara, Willow, and Revenant. They all have varied skills and abilities that are useful are different points in the game. You can also customise them as the game progresses.
This action game has a warm feel to it; the colours are earthy but the characters are colourful in every sense of the way. It is one of the most anticipated mobile games. The game will pair you with gamers of the same ranking and abilities to power through the game. It is a game based on teamwork, but you can play it as a solo player too. So, pre-register to play Shadowgun War Games.
Conclusion
These are some of the most exciting and upcoming games that you can look for this year. Yes, there are some games that are almost evergreen, and we love them anyway. Whether, you like strategy-based games and want to win cash, then RummyCircle is still the best option. However, there are games that offer skill and challenge and keep you entertained for hours. So, pre-register, download and start playing!