Latest New & Upcoming Games Online
Updated: Nov 25, 2019, 16:30 IST << Back
---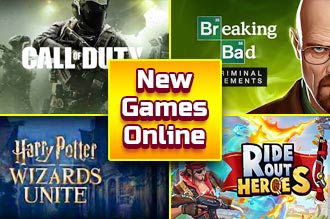 Are you a true gamer? Then, you would definitely like to know the latest new and upcoming games online. The gaming world is not only thrilling but also filled with challenges that acts like the secret sauce for any game lover. What new game levels have come up and what new excitement is all set to unfold? Rather than going through multiple sources to pick the best online games, here is a list that you can refer to readily. The list is updated regularly and is hand picked with the best games to entertain, challenge and excite you. Let's get started, right away!
Death Stranding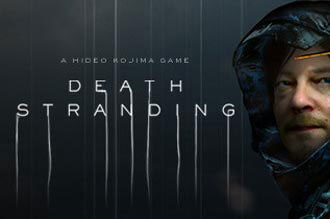 Publisher:
Sony Interactive Entertainment
Cost:
Rs. 3999
Platform:
PlayStation
Series:
NA
Death Stranding is an action game that is based in an apocalyptic US. The story goes that earth was ravaged by an event called the Death Stranding. It unleashed on earth creatures that roamed a realm that exists between life and death—beached things (BTs). The player controls a character Sam Bridges (Norman Reedus), who is a delivery guy for a company called Bridges. He has to traverse the land with packages to areas in remote places known as KNOTs and rebuild their communication system.
On this journey, the character will encounter BTs and MULE (porter who went rogue). BTs are invisible, but Sam's suit has a sensor that reveals them, and helps him to defeat them. These creatures are surrounded by rain that affects Sam's suit and the package. MULE will try to rob Sam off the cargo. He has to successfully take them out and complete the task. If Sam dies, he goes to Seam—an underwater world. He has to swim to the surface and revive his body. The success of the mission depends on Sam's performance in completing the task.
Death Stranding is a game that is developed by the legendary director, Hideo Kojima and his Kojima Productions. Presently it is only available for PlayStation users, but shortly, the game will be open to PC players.
Black Desert Mobile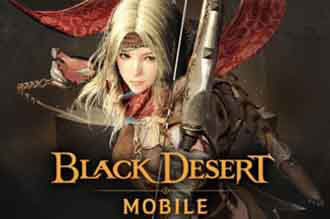 Publisher:
Pearl Abyss
Cost:
NA
Platform:
Android/ iOS
Series:
Black Desert
Black Desert Mobile is a Massively Multiplayer Online (MMO) game. The South Korean gaming company, Pearl Abyss will be launching a huge-scale game. You can team up with players from 150 countries and defeat the enemy. From the initial analysis of the preview of the game, we concur that you have to build your camp and take down the creature called World Bosses.
However, you start off the game in developing life skills and managing and building your camp. You can also customise your character in a sense - you can change height, build, hairstyles, facial contours, eyebrow length, eye colour, and lots more. There are a couple of characters you can choose from such as warrior, Valkyrie (special powers), giant (strength), witch (magical forces), and ranger (killing machine).
Black Desert is a role playing game that is a blend of adventure and action mixed in one. It is a game that will keep you riveted, and you will connect with players from all over the world. Even the graphics are impressive and is a combination of east meets west. This is one of the games to look out for in the coming weeks.
Star Wars Jedi: Fallen Order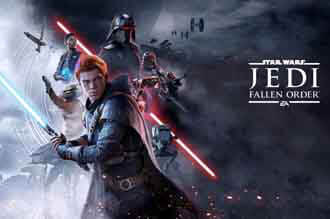 Publisher:
Electronic Arts
Cost:
Rs. 3999
Platform:
Windows/ PlayStation/ Xbox
Series:
NA
It is an action-adventure game that is based on the Star War film, Episode III – Revenge of the Sith. The player is in control of the character, Cal Kestis, whose aim is to form the Jedi Order. As in the movies, the Empire (villains) are on to him.
On his quest, Cal visits dense forests, dangerous cliffs, and eerie jungles. He has to survive the Empire that includes Second Sister, Ninth Sister, Purge Trooper, Flame Trooper, Stormtrooper, Scout Trooper. They are out to kill all Jedi, so you have to find new routes and travel to various planets to stay alive and complete the tasks.
However, you are not alone on the quest. You should trust and take the help of your companions BD-1, Saw Gerrera, Cere Junda, and Greez Dritus to survive and succeed. Also, as you go from one challenge to another your connection with the Force increases and you have varied abilities to take on the Empire.
In Star Wars Jedi: Fallen Order, the player gets to decide when and where to go next. The game is beautifully weaved together the storyline of the movie into the game. The worlds or planets that Cal visits are stunning, and the obstacles are above par. This is a great game for Star Wars fans, but any gamer will warm up to the action in this universe.
Need for Speed Heat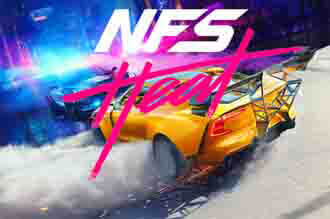 Publisher:
Electronic Arts
Cost:
Rs. 3999
Platform:
Windows/ PlayStation/ Xbox
Series:
Need for Speed
For almost a quarter of a century, Need for Speed has been entertaining gamers with their numerous versions of the game. It gives players an adrenaline rush and keeps them coming back to play some more.
In the latest version of the NFS Heat, you race through the streets of what seems like Miami, but it is called Palm City. You have two options in the game: day and night. During the day, you can participate in authorised races and win in-game cash to upgrade your car or purchase a new one. At night, you can enter illegal races and give your reputation a boost. However, with a high reputation you will have cops tailing you during the day. So, ensure you reach the safehouse quickly or avoid damaging the car.
Talking about cars, there are roughly 127 cars that are from 33 car manufacturers. In this game, you have Ferrari cars back after reworking the licensing issues. You can improve the performance of the car only by winning races and increasing your reputation. To make your car unique, you can customise it. There are no loot boxes in this game, but there are collectibles and time saver.
The Heat in NFS has two connotations. During the daytime, you have to irritate the cops, but at night, a special patrol is out to get you and your car. So, feel the heat of the speed in the latest version of the game and hit the pedal to the metal.
Mental Hospital VI: Child of Evil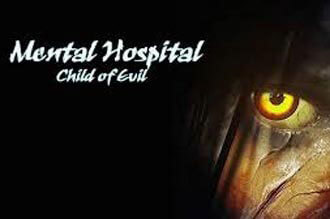 Publisher:
AGaming+
Cost:
Rs. 85
Platform:
Android
Series:
Mental Hospital
If you love scary movies and stories, then you will love the latest version of Mental Hospital. In the game, you are a reporter and you get a tip off that something unusual is happening at the Santa Monica Psychiatric Hospital and its neighbouring area. So, you head there with your camera to investigate what is truly happening there.
With the help of your camera, which has the ability to display in the dark, you come across monsters, creatures, and everything unusual. There are many levels in the game, but will you survive the nightmare? The graphics are what make the game life-like and you feel like you are in the game. Also, the sounds, the eerie music and the hellish screams will get your heart rate up and your palms clammy.
The Mental Hospital VI: Child of Evil is shrouded in violence and incorporates every element of horror. So, are you up for one of the scariest games you can play on Android devices?
The Outer Worlds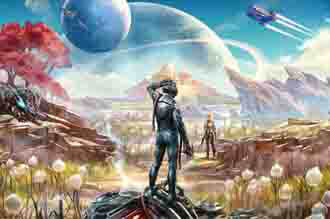 Publisher:
Private Division
Cost:
Rs. 2990
Platform:
Windows/ PlayStation/ Xbox
Series:
NA
The Outer Worlds, as the name suggests takes you on a journey to far off galaxies, to the edge of the Frontier. Your mission is to save the Halcyon colony that is in turmoil. There are various factions that are fighting to gain power over it.
The game is played in a first-person perspective, and it is an action, role playing game. The player can personalise the character and has to unlock his ship in the initial stages of the game. The ship will be his transport as well as a stock house for the inventory and collectibles. You will come across companions with different abilities and skills that will help you defeat the enemy. However, they have their own missions and stories too.
The player has several weapons and skills, but they can be upgraded over time. You also get experience points, which will help you unlock new skills as well as new technical skills such as Science, Medical, and Engineering. The improved skills help you in combat; you have better agility, strength, and mechanics to take down the factions. So, travel to the far corners of the universe and discover worlds unknown to you.
Age of Empires 4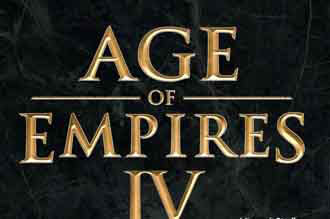 Publisher:
Xbox Games Studios
Cost:
NA
Platform:
Windows
Series:
Age of Empires
The last Age of Empires was released a decade ago and it had a huge fan following. So, there is a lot of buzz and anticipation for the latest version of the game that is set to launch soon. Going by the trailer, one can deduce that the player will encounter various armies from the previous installments as well as newer armies. For instance, you can spot Native Americans, British Redcoats, Roman legionnaires, Japanese samurai, and many more. However, it is unsure if they are factions or units. Another interesting thing about it is that there will be no microtransactions. The previous games in this series evoke massive interest in the gaming community, so there is a lot to look forward to in the fourth version.
Jumanji: The Video Game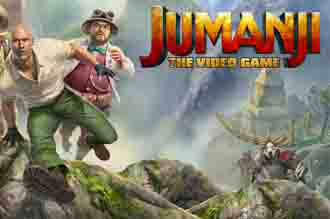 Publisher:
Outright Games
Cost:
Rs. 2499
Platform:
Windows/ PlayStation/ Xbox
Series:
NA
Jumanji, the movie is one of the biggest films of the 90s that got a major makeover in the 21st century. So, if you loved the movie and the characters, you will fit right in with this game. Jumanji: The Video Game is a great take on the film.
In the game, you can take on characters that are portrayed in the movie such as Dr. Bravestone, Ruby, Mouse and Prof. Oberon. The game takes you through enchanted ruins, dense jungles, and harsh terrains to complete various missions that are given to you. You feel like Indiana Jones on a quest, except that it is set in the world of Jumanji.
In the game, there are different modes of playing. You have a couple of playing modes, you can team up with your other three friends or you can choose AI teammates too. So, get into the Jumanji mood to defeat enemies, survive deadly traps, and save the world.
Shadowgun War Games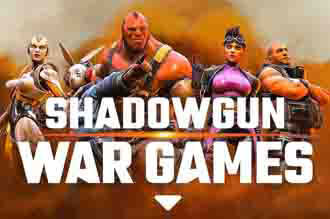 Publisher:
MADFINGER Games
Cost:
Freemium
Platform:
Android/ iOS
Series:
Shadowgun
It is a multiplayer action game, where you team up with five players to complete the objective. Shadowgun War Games is a 5v5 game in a first-person shooter mode. The objective of the game revolves round the game modes such as capture the flag or go all in blazing bullets in a deathmatch. This mobile game is extremely competitive. You can fight with other players in various arenas, maps, and events.
There are a few characters or heroes you can choose as your character. Some are new and others are recognisable from the previous games. The characters that you will have are Slade, Jet, Sara, Willow, and Revenant. They all have varied skills and abilities that are useful are different points in the game. You can also customise them as the game progresses.
This action game has a warm feel to it; the colours are earthy but the characters are colourful in every sense of the way. It is one of the most anticipated mobile games. The game will pair you with gamers of the same ranking and abilities to power through the game. It is a game based on teamwork, but you can play it as a solo player too. So, pre-register to play Shadowgun War Games.
Terminator: Resistance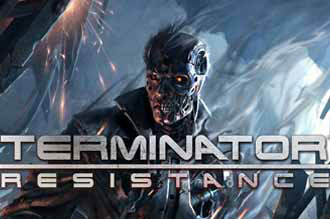 Publisher:
Reef Entertainment
Cost:
Rs. 3499
Platform:
Windows/ PlayStation/ Xbox
Series:
NA
The game is built on lines with the movie franchise, Terminator. There are several endings to the game, and it depends on the choices you make along the way. You take on the role of Jacob Rivers, who is a soldier in John Connor's army. You and other civilians have to defeat the robotic killing machines by Skynet.
Set in the post-apocalyptic Pasadena, you come across robot spiders and sentry drones in the initial stage of the game. The game is action-packed like the movies and the decisions you take will alter the end. The graphics give you a realistic feel and the storyline is reminiscent of the movie. If you are looking for an action game, then this is the one to play.
Call of Duty: Mobile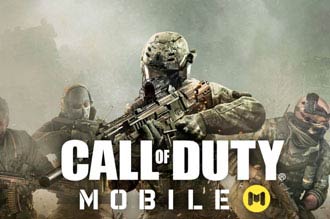 Publisher:
Activision
Cost:
Freemium
Platform:
Android / iOS
Series:
Call of Duty
Want to enjoy a PUBG style royale battle with the completely new game experience? Try out the Call of Duty: Mobile. Players can play across multiple modes as they engage in a head to head battle via fan-favorite maps in the game. The game comes with familiar characters and signature weapons that the players are familiar from the earlier games including Call of Duty®: Black Ops and Call of Duty®: Modern Warfare, into one epic experience.
The app comes packed with all social features that allows one to connect and play with friends. There are also updates and push notifications that informs about the exciting events or any new content added to the game.
Call of Duty: Mobile is completely free to play and have been optimized for mobile gameplay.
Borderlands 3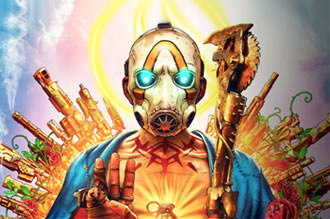 Publisher:
2K Games
Cost:
Rs. 4000
Platform:
Windows / PlayStation / Xbox
Series:
Borderlands
Travel to the edge of the galaxy, to a planet called Borderlands. A beautiful place that was ravaged by militants. Go on a shoot and loot rampage to recover a map to ancient Vaults – a place that holds advance alien technology. Be the first to get your hands on it and prevent it from falling into the wrong hands.
In Borderlands 3, the gameplay is the same, but there are new weapons like radiation, which combines fire, shock, and explosion. In this version, the Tediore gun has many upgrades and better effects of this gun. The game is filled with ammo that has funny effects.
Borderlands 3 is best played with friends, even though you can go solo in the wilderness. An interesting feature of the game is Loot Instancing. If you are level 15 and your friend in at level 20, you will get loot based on your experience.
The game may seem the same, but there are elements that are new or improved. If you are new to the game, then you will have a blast.
Mario Kart Tour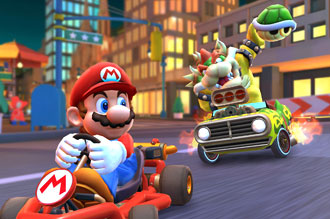 Publisher:
Nintendo
Cost:
Freemium
Platform:
Android / iOS
Series:
Mario Kart
It is one of the most-awaited games for millennials. It taps into memories, and now it can be recalled with the launch of the latest version of the game for smartphones. Go on a world tour and see some of the most prominent cities as you collect drivers, badges, and karts to name a few.
In your bid to increase your ranking, delve into the bonus challenges for an edgier race. These races take you away from the traditional kind of races. Also, feel the power of the Frenzy Mode, but first you need to activate it. Without giving away too much about it, you have endless supply of it, but it spans for a short time.
Mario Kart Tour is a free-to-play game, but there are in-app purchases and now Nintendo is welcoming subscriptions too, to unearth unique features.
The best way to rise up the ranks is to keep at it and try out different variations of drivers, kart, and gliders. Relive old memories and recreate new ones with this version of the game. Are up to taking the global race with Mario?
FIFA 20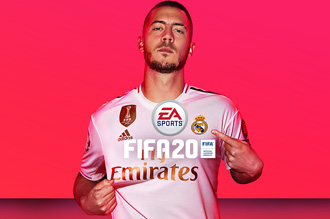 Publisher:
Electronic Arts
Cost:
Rs. 3999
Platform:
Windows / PlayStation / Xbox / Nintendo
Series:
FIFA
This is one of the games that has hooked people from its very first release. FIFA 20 brings to you new additions even though the gameplay remains the same. We need to talk about the Manage Mode and Volta Game Mode.
The Manager Mode has few add-ons. There are female managers too to choose from and you can negotiate the deal of transfer by yourself. You converse the clauses, transfer fee, etc. via a dialogue option.
The Volta Game Mode may seem like it is taking you to the streets, but it is not so. This mode allows you to play on a smaller ground, like a rink and you play with fewer people. It is definitely fast paced and exciting at the same time.
The Volta Mode is one of the best reasons to play FIFA 20. It is an innovative idea and unleashes unbelievable thrill for football.
The Legend of Zelda: Link's Awakening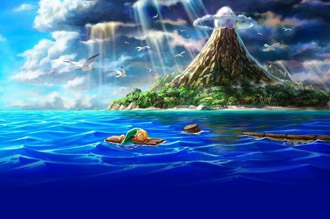 Publisher:
Nintendo
Cost:
Approximately Rs. 4200
Platform:
Nintendo
Series:
Legend of Zelda
In this game, Link, the main charater is caught in a storm and is washed ashore on the island of Koholint. He has to pass through challenging dungeons and accomplish tasks as well as fight monsters. All the Link has to do to get home is collect eight unique instruments, which will wake up the Wind Fish. The game has interesting elements and there are characters that are from outside the Legend of Zelda universe.
The moment you start playing it, you are hit with nostalgia. The gameboy feels come alive with its graphics and quests, but it still holds true to delivering oodles of fun.
The 26-year-old game is making users happy, but will the old gameplay sustain them in the long run? So far it is thumbs up for The Legend of Zelda: Link's Awakening.
Apex Legends – Season 3 - Meltdown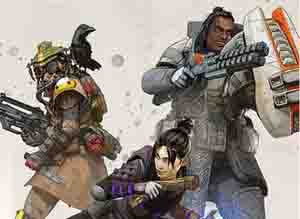 Publisher:
Electronic Arts
Cost:
Free
Platform:
Windows / PlayStation / Xbox
Series:
Apex Legends
Set in a sci-fi universe, Titanfall, is an island that is the playing field for this battle royale game, Apex Legends. 20 squads made up of three people scour the island for weapons to defeat each other and reign supreme. The season 2 of Apex Legends blew up the gaming scene, will the latest season make a similar impact? After a series of leaks, the gaming community was buzzing. The new game looks promising. Gear up for new map—World's Edge and new hero, Crypto—the hacker.
These new elements have garnered interest with players. The World's Edge is a new planet and offers you a different gameplay. Maneuver through icy hills and lava-filled terrain. As for Crypto, he uses a drone to locate the enemies and what is amazing about him is that he can see what the drone is seeing.
There is some interesting ammunition too like the Charge Rifle, which promises massive destruction, but it takes time to warm up. The guns are revamped with additional charms that add an edge to it.
Even though the game is free, there are purchases in the game. However, you can proceed playing for free too.
NBA NOW Mobile Basketball Game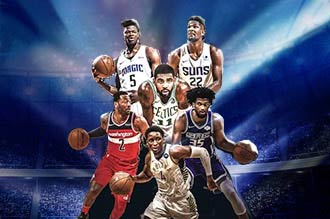 Publisher:
GAMEVIL
Cost:
Freemium
Platform:
Android
A skill-based game that will really challenge your basketball skills. Pre-registration for the game is live now and can be played on Android. The players build their championship team and become the greatest player, GM and coach of all time. If basketball is a game you are passionate about, then this is a game you will appreciate.
The game will keep you updated on the latest NBA news along with stats for each in game. The new mobile game also lets you test your NBA knowledge, letting you predict NBA teams and winning reward points. The game play is pretty simple with easy one touch controls that are designed to give uninterrupted gaming experience. Not only this, the game comes loaded with over 400 cards on the top NBA players along with console quality graphics. The game offers multiple modes and events to test your skills and lets you build the ultimate team with both past and present players. To be part of this exciting world, register yourself today.
Conclusion
These are some of the most exciting and upcoming games that you can look for this year. Yes, there are some game that are almost evergreen, and we love them anyway. Some popular games that fit in this criterion are LudoKing, RummyCircle and perhaps even games like PUBG and CandyCrush. Whether, you like strategy games, social games or skill-based games like rummy, there are games listed for you. If you are looking for strategy-based games and want to win cash, then RummyCircle is still the best option.
However, there are games that offer skill and challenge and keep you entertained for hours. So, pre-register, download and start playing!