Don't Miss Out These Top 10 Online Games
« Back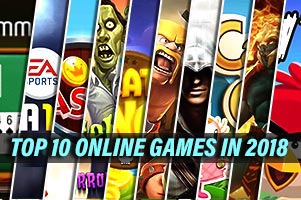 What is the first thing that you do when you score a break from work, waiting for your ride or some idle moments of the day? Do you take your phone out and read through eBooks, check mails or scan through social media? Or do you prefer to play online games?
For those who love to play games in these random moments of life, here are the top 10 online games that are entertaining, fun, challenging and easy to pick up and play in a short duration of time.
1.
Angry Birds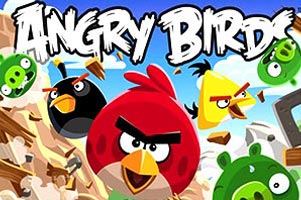 This is one game that has held onto the fascination of players for a while now. The game is developed by Rovio Entertainment and is absolutely loved for its comical style, and the addictive gameplay option. Due to its high popularity, there has been many versions and it runs on multiple platforms, gaming consoles and mobiles. In fact, there has been a movie and television series on the game as well. No doubt, it holds its position for top online games to play now.
| | |
| --- | --- |
| Pros | Cons |
| It's fun to crush buildings, kill pigs and climb levels. Interesting way to engage and power things up. | The gameplay factors in a lot of luck and chance. Need to pay as you climb the levels. |
Available On: Android/iOS/PC
2.
Counter Strike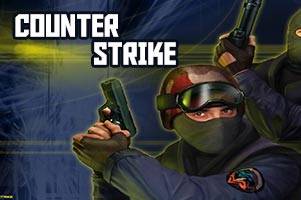 This game was developed by Valve Corporation and is a first-person shooter game. The most popular option of this game is the Counter-Strike: Global Offensive (CS: GO) that expands to team based global gameplay. The game is packed with new maps, characters and weapons. Further, a player enjoys new matchmaking, leader boards and lots of action all bundled into one. If you are one of those who love all online games for PC, in absolute terms with no frills attached, then this is the game for you. This is a paid game and you have to pay around INR 700 to play the game. The regular gameplay will involve exploiting or defending a bomb site. There are different elimination rounds and as you move forward, things get challenging.
| | |
| --- | --- |
| Pros | Cons |
| Packed with a solid core game mode, the game has a large multiplayer user base. Gamers love the excellent performance and great sound. | The gameplay tends to get repetitive after a while. The visuals are pretty dull and for some players the inventory tends to get confusing. |
Available On: Windows/Mac OS/Linux/Xbox One/360/PS3/PS4
3.
RummyCircle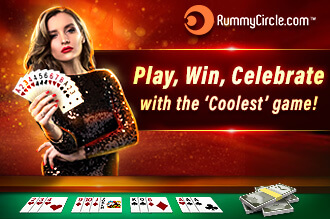 RummyCircle brings back the nostalgic feeling of playing rummy with friends and family on occasions like weddings, festivals and more. With the online avatar, the game can now be played with real players from across the country. And, just like the traditional rummy, you win cash here as well. Playing rummy for cash is legal as it is stated as a game of skill by the Supreme Court of India. With over 7 million downloads, this is among the top free online games to play now. The gameplay is based on the traditional 13 card rummy where you need to form sets and sequences to make a valid declaration. Playing for real money is simple. Deposit cash and once you win, the money is transferred directly to the bank account. This is a free PC game online to download or play on your desktop.
| | |
| --- | --- |
| Pros | Cons |
| Skill based cash game, where no two games are ever the same. Player can win big cash prizes with big tournaments running on the site. | None to say. Player needs to focus to win the game. |
Available On: Windows/Mac OS/Android/iOS
REGISTER to play online rummy at RummyCircle.com
Or
DOWNLOAD OUR APK to get RummyCircle Android App
4.
DOTA 2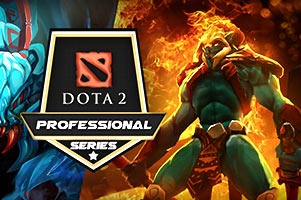 Dota is a game that packs action and strategy together. What the game requires is to select from a pool of hundreds of heroes and then form two team of five players each. Now, these heroes battle it out. The gameplay is interestingly woven with waging campaigns, challenging warfare and complete stealth. So, whether you are a new player or an experienced gamer, you can simply jump right in and experience the complete Dota game, all the while receiving guidance from an AI director.
| | |
| --- | --- |
| Pros | Cons |
| It's a deep game layered with complexity. The matches are absolutely incredible and unpredictable, all bundled with style and personality. | The learning curve of the game is a bit difficult and you can soon get hooked to it very easily. |
Available On: Windows
5.
Candy Crush Saga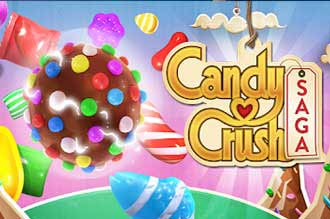 This is one of the first and all time favorite when we talk about casual gameplay. It is easy to play and can even get addictive to a certain level. You can continue playing this game for hours and yet not get tired of it. The game is quite simple, just crush those hunger inducing candies and score the next level. There are some pre-defined number of moves and you have to score as many points as possible. What makes this game come in the top online games in 2018 is the simplicity, fun and social recognition that you get from time to time.
| | |
| --- | --- |
| Pros | Cons |
| Easy gameplay with a huge number of puzzles and challenging levels. | The game gets repetitive. There is hardly any strategy required. The levels seem to be too easy or too hard. High dependency of chance. |
Available On: Android/iOS
6.
Assassin's Creed 2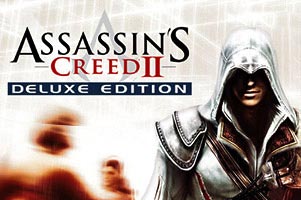 One thing that is always expected from Assassin Creed is awesome gameplay and great visuals. It is one game that will make you rethink the conspiracy and then once more plan your next move. This new game brings fresh and enjoyable mission types along with great features and yet maintaining the original characterization. The game moves fast and you need some amount of time on your hand to completely enjoy this game. All put together, this is not a game that can be completely enjoyed with just a few minutes of gameplay.
| | |
| --- | --- |
| Pros | Cons |
| It offers an interesting Victorian setting packaged with fantastic action with the combination of classic assassin abilities. | It doesn't offer any kind of multiplayer in any form. |
Available On: Windows/Mac OS/Android/iOS
7.
Clash of Clans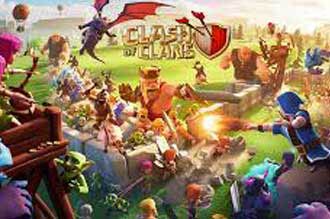 It's a strategic action game that has been around for a while. The players pit against virtual characters as well as real world opponents. The game is actually all about resources like cannons, shelter, decoration and then attack other camps to gain money that can be spent to get more resources. The game doesn't make any dramatic changes to the strategy formula but has enough elements to keep the player hooked. It's all about resources in this game. You'll spend your in-game cash on resources, such as cannons, shelter, and decorations, and then attack other camps to gain money, which you'll spend to get more resources. It works on a multiplayer mode with in app purchases helping players upgrade fast.
| | |
| --- | --- |
| Pros | Cons |
| It's fun and easy to play and requires minimal interaction with other players. Can be played in short interval of time as well. | Can get expensive if you are impatient to build cities and troops quickly. Can drain battery quite fast. |
Available On: Android/iOS
8.
Pirate Kings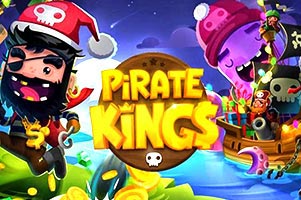 Want to laugh while you play? Well, this is just the game for you. In short, what this game expects from you is to defend your own island and also attack others in a fun environment. The game is loaded with action in the pirate world with intense graphics. But, this is where the game becomes interesting. You have to spin the wheel to see what your fate holds for you. There may be an opportunity to attack or you can defend as well. So, you need to figure out a way to get as many spins as possible. The graphics used in this game is quite hilarious and don't be surprised if you start giggling in the middle of the game due to the complete presentation of it. There's enough diversity in this game to keep you coming back for more.
| | |
| --- | --- |
| Pros | Cons |
| It's a casual and lighthearted that can keep you entertained for hours. Nice graphics and gameplay mechanism used. | There is a high usage of luck or chance. Can feel a bit silly for players looking for intense gameplay. |
Available On: Android/iOS
9.
Coin Master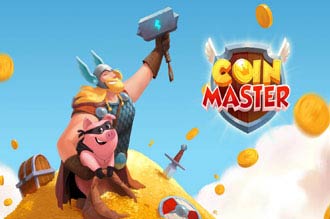 Once more an attack and strategy-based game. The game requires you to attack, spin and raid villages to make your own stronger. Even though it sounds quite similar to the other strategy and village building games, the conceptualization is unique. This game takes you to some kind of magical world, with time travel and you fighting it out with pirates, hippie, Viking and others. There is also the wheel of fortune, taking you closer to a win or pulling you back as well. The game is free, however there are few in app purchases.
| | |
| --- | --- |
| Pros | Cons |
| It's fun and easy to push up in the levels | The levels get repetitive after a while and the freemium model just doesn't look interesting. |
Available On: Android/iOS
10.
FIFA 18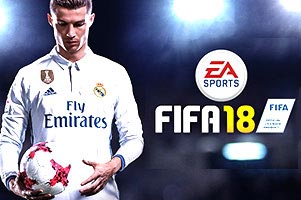 FIFA is one of the most popular games around today. The series has just continued to grow and improve with each addition with new modes like The Journey. The game has added advance levels to the existing concepts and even made few changes to the on-pitch play. What makes this game stand apart is the right balance between casual gameplay and the feeling of real sports of football. The game is fast and attack focused. What makes the game unique is the ball winning, handling, crossing and overall presentation, making it a better simulation. The game is packed with flashy graphics, animations and a great in game UI.
| | |
| --- | --- |
| Pros | Cons |
| The game has great on-field gameplay with the best of production values. The players look like real world players along all bundled with great commentary and soundtrack. | The game makes it quite easy to bypass midfield often. Also, the game heavily leans on the scoring emphasis. |
Available On: Android/iOS
Conclusion
Every game is different and offers its own set of challenges, excitement and thrill. Whether you prefer games of strategy and skill like rummy or fun games on a light-hearted note like Candy Crush, there is something for everyone. So, get the gamer in you come into play and download these top 10 online games in 2018, that you just can't afford to miss out.