Don't Miss Out These Top 10 Online Games In 2020
Updated: Nov 18, 2019, 12:28 IST << Back
---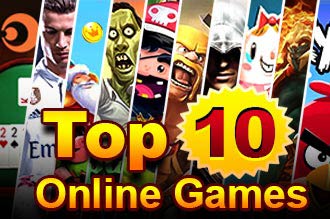 Do you feel lost in the pool of online games? Every month there are a number of games releasing. Some may have major releases, while the others will be off beat games that has a scope of dominating the space. Hence, to help you clear the gaming space, we have collated the finest online games of 2020. They are filled with thrill, fun, and exhilaration.
Apex Legends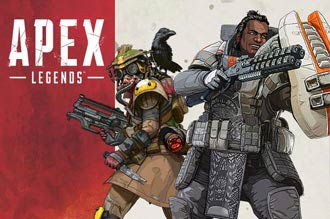 Game Genre:
Battle Royale
Publisher:
Electronic Arts (EA) is the publisher of Apex Legends. This California-based company is one of the leading gaming companies in America and Europe. You may have heard or played their other games FIFA, Need for Speed, Star Wars Battlefront II, Plants vs Zombies, and many more top-notch games. The developer of Apex Legends is Respawn Entertainment, which was acquired by EA. Respawn Entertainment is one of the best game development companies in the US. The efforts of both these entities are visible in the success of Apex Legends.
Cost:
This is a free-to-play game. You can download and play it for free, but there are in-game purchases. For example, you use real money to unlock new characters or legends.
Platform:
Windows/ PlayStation/ Xbox
Gameplay:
Apex Legends was launched in February 2019 without any marketing, yet it has managed to capture the gaming fraternity within few months. It is one of the best games that was released in 2019. So, what is this game about?
In Apex Legends, you enter a new world called Outlands that is a virgin in every sense. There were no wars in the Outlands and the environment is like a utopia, pristine. The story goes that an area in space known as the Frontier was ravaged by war. It made the land uninhabitable forcing the brave survivors to find new homes. They found it at Outlands, which is located at the edge of the Frontier. However, people from different backgrounds want to make this place their home. The pioneers, explorers, and outlaws have locked horns, but the only way to rise up from this fight is to go participate in Apex Games. It is a game where Legends across the Frontier fight it out for money, fame, and name.
Apex Legends is a fast-paced game, where 20 groups of three members fight it out to be the last surviving team. At the start of the game, you can select your legend, which means characters and each legend has unique abilities. The game begins when you are dropped on to an island and then you can load up on gear and ammo. This game needs you to work as a team. You use ping-a communication tool that is effective for teamwork such as giving direction, locating weapons and enemies, and recommending strategies.
In case your legend is down, your team member can revitalise you. If you die in the game, there is a banner that pops up. Your team has to collect it and take it to one of the stations that are located in unsafe and inconvenient places. It will initiate your resurrection.
Since the launch of the game, it is staying fresh. Frequently you can expect a new season with new characters to unlock and better weapons and loot. So, get with the game that has taken the gaming community by storm.
Editorial Review:
Most battle royale games are released with unpolished features and detailing. However, the developers of Apex Legends took their time to create a detailed world, where the furthest corner of the land is intriguing and there is something to explore.
The best feature of this game is the ping system. It is absolutely unique to Apex Legends. It is a communication tool that does not require the player to speak at all. You can choose from a spectrum of options what you want to tell your teammates. It includes which direction you want to proceed, where is the loot, where are the enemies, and other such choices. Each legend has a pre-decided script for these options, which makes it an interesting way to play the game.
Talking about legends, you are introduced to six of them:
Bangalore: She is a killing machine. Her military background gives her an edge in this battle scene.
Gibraltar: If you want to be rescued then he is the man. This kind soul with a wild side is skilled at roping you out of a sticky situation.
Crypto: He is the tech expert, a nerd with a rough side. He is the person who will uncover secrets and is a master at spy gadgets.
Lifeline: Even though she has healing qualities, she can take on opponents with ease.
Pathfinder: Can't find your way? Then turn to Pathfinder to pinpoint location and survey the land.
Bloodhound: If you want to track someone, unleash the bloodhound. His tracking abilities will blow your mind.
In Apex Legends, a round would last for about 25 minutes. In order to survive you need to load up on ammo. The game has distinct guns that is a combination of powerful weapons in history. You can pick from a plethora of guns that include semi-auto rifles, auto rifles, LMGs and SMGs. Along the way you improve and buff up these guns. What is specific to this game is the easy selection of weapon. Unlike other battle royale games, you have to swipe through a list of guns and their add-ons (scope, extended magazine, barrel stabilizer), but in Apex Legends you are suggested the best gun for that particular situation. The aim and precision of the shot is right on and the game gets brownie points for it.
Presently, there is just one map – King Canyon even then it is detailed out. No matter the setting, you are thrown into a world of pristine nature and settlements that include gushing waterfalls, dense forests, sandy terrain, commercial complexes, military areas, etc. However, new maps are in the pipeline.
Apex Legends is a well-thought out game. The developers knew what was available in this genre, so they took the time to make it a distinct battle royale game and it has worked in their favour. At the moment you have to team up with players to form a squad, but soon you will be able to go into a battle solo. So, check out the game of 2019 and don't feel left out.
Challenge:
If a player has an upgraded protective gear compared to you, it will be tough to kill him. So, take him out slyly and use the fiercest legend to attack. Use strategy and the team's individual abilities to kill the opponent.
Also, it takes a while before you can open a loot box – a box that offers you skins and other items for your legend. For instance, you need 12,000 Legend Tokens to unlock a new character, but that is a lot of tokens. It will take you hours to reach 12,000 Legend Tokens. Hence, you are tempted to buy a loot box, which instantly gives you new features or bumped up items.
Quick Tips:
If you want bonuses, then engage in daily and weekly challenges. Every day, there are three challenges that you have to complete. They will help you get bonuses which in turn you can use to unlock or buy items.
Slide whenever you want to evade opponents. It is the best movement to get around and a great position for defense.
RummyCircle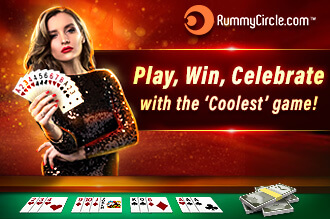 Play Rummy Now
Game Genre:
Card game
Publisher:
Play Games 24x7 is one of the leading gaming companies in India and RummyCircle is one of their games. The company has years of experience in this field and it has incorporated it into this game. Play Games 24x7 has taken an absolutely traditional Indian card game, rummy and adapted it online. The superb online experience has made this the ultimate rummy game of 2019 that you can play on your phone.
Cost:
You can easily download the game from the website for free, register, and start playing.
Platform:
Android/ iOS/ Windows
Gameplay:
RummyCircle has redefined the rummy playing experience for the better.
Rummy
is the most loved card game in India and now you can play it online. If you are new to the card game, do not worry, you are taken through the tutorial, plus there are practice rounds to hone your skills.
This online rummy game is a lot of fun and easy to play. It is a leading rummy game in the country. It is played with two to six players and with two packs of cards, including the printed joker and a wildcard joker (a random card and its suits will be the joker). Each person is dealt 13 cards. With these cards, the player has to form a minimum of two sequences (a pure and impure sequence) and sets. You can pick up cards from the open and closed deck as well as discard cards to help you form these sequences and sets. So, what are sequences and sets? Let's break it down...
Pure Sequence: Take three or more cards of the same suit and place them in consecutive order. You cannot use any of the jokers in the pure sequence. An example of this sequence looks like: 3♥,4♥,5♥,6♥.
Impure Sequence: It is the same as the pure sequence. Three or more cards that are from the suit, placed in consecutive order. The difference here is that you can use a printed joker (PJ) or wild card joker to complete the grouping. An example of this sequence looks like: 3♥,PJ,5♥,6♥
Sets: Here, you have to form a group of three or more cards that belong to different suits, but they have to be of the same value. You can use any joker to complete the grouping. An example of this sequence looks like: 4 ♥,4 ♠️,4 ♦,4 ♣️ or 4 ♥,4 ♠️,4♦,PJ.
In order to declare and win, you have to have one pure sequence. So, arrange your 13 cards and play with other rummy players. RummyCircle offers players a smooth and exciting platform where they can play India's most loved game, online.
Editorial Review:
Rummy
is a popular card game in India, where Indian families have been playing for generations. Now that you can play it online, the love for it has grown beyond bounds. When RummyCircle introduced the game online, Indians flocked to play it. With over 40 million subscribers, RummyCircle is one of the top online games of 2019. Here are the aspects that makes the game inviting.
You may wonder, playing a card game on a device is so weird, right? However, when you play it on your phone, it gives you the impression that you are at a table with opponents. Hence, the thrill is real, and you are immediately immersed in the game.
One of the best aspects of RummyCircle is ingenuity and uniqueness. The game has three variations: Pool Rummy, Points Rummy & Deals Rummy. To add to it, they have lots of tournaments that you will not find on other rummy platforms. For instance, Rummy Rumble or Sunday Millionaire. What is amazing about RummyCircle and their tournaments is that you win the biggest prize pool that can reach crores.
But there are rummy for cash tournaments where you can win Rs. 1 Crore too, especially during Diwali and the Grand Rummy Championship. They are large scale events that garners many rummy players, who compete it out for the grand prize. This platform is constantly evolving to give you an experience like never before in the online card gaming genre.
When you want to play a game, you will notice there is no waiting time. In a sense, you do not have to wait for a player to join. This is because of the millions of players on this gaming app. Also, the game has the element of sorting cards. So, when you are dealt cards, it can be grouped into tentative sequences and sets. This helps you keep up with the quickness of the game. And you are free to arrange it the way you like too.
RummyCircle is predominantly played on the mobile, even though you can play it on a desktop of laptop. This is the perfect game for mobile users—it is a light game. All you need is a steady internet connection to play the game seamlessly. Whether you are on a break or travelling or bored, play the game that is one of the best games of the year.
Challenge:
In rummy, one of the biggest challenges is to guess you opponent's hand. It is useful in swaying their probability to win. But it is not easy to do it. It comes with practice and experience. You have to monitor which cards he or she is discarding and picking from the open deck. If it is a 5, then you can assume they are forming a sequence with it. So, you avoid discarding cards that will work in the opponent's favour.
What can get you in a fix, is a bad hand. If you feel like the cards are not going to work in your favour then drop from the game in the initial rounds. When you are playing in a paid game, you will lose far less than what you would lose at the end of the game.
Quick Tips:
Avoid picking from the discard pile. Your opponent is analysing your actions and he or she will be able to guess your hand.
In order to lower the points, if you lose, discard high-value cards in the beginning. They include Suits of Ace, Jack, Queen and King. What you need are the Joker or Wild cards.
League of Legends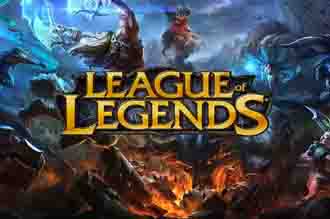 Game Genre:
Multiplayer Online Battle Arena
Publisher:
League of Legends is what catapulted Riot Games, the publisher, into the gaming scene. They started off as a company to support developers. Today, Tencent, a Chinese multinational tech company, has acquired Riot Games. Bringing their respective experience to the table, Riot Games and Tencent has been upgrading, adapting, and evolving League of Legends over the years.
Cost:
It is a game where you register, and you will be able to download it for free. But there are cosmetic items in the game that you can buy with real money.
Platform:
Windows
Gameplay:
League of Legends is a multiplayer online battle arena game (MOBA) that has been engaging players for years. The premise of the game is simple: your squad has to take down the enemy base or work as a team to complete a mission such as destroying the main building of your opponent.
The teams are made up of five players in each squad. The base for each team is situated at opposite ends of the map. In between the bases, is a jungle, which has three paths. These paths are teeming with elements you can kill as well as your opponents. So, League of Legends is about destroying your enemy's stronghold and protecting yours at the same time.
When the game begins, your character or champion has a low performance level and very little gold with them. During the game, they improve their levels and the amount of gold. The characters will be able to unleash the unique abilities of the champion. Also, you can get gold by taking down minions, monsters and dragons. You can use the gold to buy in-game items that will beef up the champions.
League of Legends is an easy game to understand and play. It draws resemblance to other battle arena game. So, if you are familiar with this genre, then you will feel right on board with the game.
Editorial Review:
League of Legends was elusive to Indian players. The game was played from the North America, Singapore, or European servers. Nonetheless, it is a popular MOBA game in India.
League of Legends has three maps that will test your gaming skills. They include:
Summoner's Rift: The teams have to destroy the opponent's building at the base. And there are three paths connecting the bases. In this map, you are playing against five players – five versus five.
Twisted Treeline: Here the gameplay is the same, except that there are two lanes connecting the bases. So, the playing field is tougher, and the attack are unavoidable. Also, you can play three versus three matches.
Howling Abyss: In this map, the gameplay is the same, but the skirmish is intense. There is just one path to the opponent's base and very little room to take cover. Here the teams are five versus five.
Each game can last for 20 to 50 minutes depending on the choice of map and game type. There are five types of gaming that you can choose. They include:
Tutorial: You can learn the controls, gameplay, and rules of the game here.
Co-op Vs. AI: As it suggests, real players are pitted against the computer.
Normal Matchmaking: If you opt for this game type, then you will be automatically paired with players of similar skill sets.
Ranked Matchmaking: Experienced players team up to test their League of Legends skills. Weak players will not be able to participate in this setup.
Custom Games: You can choose a map and any combination of player or AI teammates and opponents.
Some of the characters or champions in the game are categorised based on their abilities. So, you have Marksman (good at destroying), Mage (magic skill for damage and support), Assassin (good killer), Tank (hard to kill), Fighter (self-explanatory) and Support (heal others).
League of Legends is an iconic battle arena game that is evolving with the passage of time. It is a game that will stick around as long as it stays fresh.
Challenge:
If you are a beginner in the MOBA scene, then the League of Legends will be overwhelming. The controls, the attacks, the missions, etc. can impact your gaming experience. So, make use of the tutorial tool that is one of the best compared to other games in this field. You understand the various aspects of the game.
Quick Tips:
In other MOBA game, you lose some amount of your in-game currency when you die. It is the price you pay for losing that round. But in League of Legends you cannot lose money when you die in this game. This allows you to save for new weapons and armor in the item shop.
In other similar games, you can kill your own minions or soldiers to gain experience and gold. In this game, you cannot do that. It is great, because your help will protect you and you can focus on the task ahead.
PUBG Mobile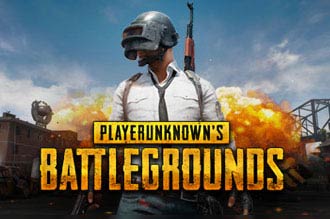 Game Genre:
Battle royale
Publisher:
PUBG Mobile is a product of Tencent Holdings. It is a Chinese multinational company that specialises in AI technology, social media ventures, gaming products, and other entertainment-related undertakings. You may have heard of their other games like Call of Duty, League of Legends, Ring of Elysium, Honor of Kings, and many more.
Cost:
PUBG Mobile is a free-to-play game. You can download it for free, but there are in-app purchases to better your character, ammo, gear, etc.
Platform:
Android/ iOS
Gameplay:
The basis of this game is simple. You need to fight, kill, destroy to be the last surviving person on the island. Player Unknown's Battlegrounds Mobile is a battle of 100 players. However, you can enter the battle as a solo player, duo, or team up to form a squad of four. 30 minutes is all you have to rise up and stand tall.
The game begins with players getting dropped from the plane on to one of the four maps. At this stage, you have to scavenge for weapons, gear, health kits, vehicles, and other equipment that will come in handy when you are in a battle. You can find these items in buildings, neighbourhood, and the environment around you. So, pile on the goods. Once the game begins, you can grab these items from the fallen players too.
You have a limited amount of time to take down your enemies. Also, as time passes, the map starts to shrink, narrowing the playing area. So, you will come across opponents frequently and that is when the game heats up. The battleground closes in and the attack is ferocious. Question is will you be the lone survivor of the battleground?
When the round ends, your performance is tallied and according to it, you will get in-game currency. You can use that money to beef up your character and upgrade the artillery.
Editorial Review:
PUBG was originally developed as a PC game and it caught on with gamers like wildfire. When it was developed for mobile, the reach was greater with gamer. This game is one of the biggest mobile games of 2019 that grabbed the attention of gamers and non-gamers too. Everyone was talking about it.
In this multiplayer game, there are five maps—Erangel, Miramar, Sanhok, Vikendi, Ruins. You traverse different terrains such as tundra, cities, jungles, and more. The detailing of the environment, whether nature or buildings is intricately thought about.
When it comes to the controls of the game, it is difficult to master from the get-go. You can change it to your requirement, but it is nothing compared to the computer settings, which are much better. When it comes to shooting too, the game functions better when the target is nearer.
Another feature that a player would prefer is the voice chat feature. However, if your mic is at the base of your phone, then it captures a lot of noise.
Another annoying factor is the in-depth menu. Searching for something in the menu is super taxing. But it is great when items are automatically selected and sorted. Menu management could use some simplification.
The publishers are aware of gaming habits of its users, so they have implemented a warning when you play continuously for a long duration. If you are playing for 45 minutes, then you are recommended to take a break. They also inform you of the best position to play the game and ways to maintain good eyesight.
What keeps you going every day or weekly are the rewards that you can get, which builds up. This will help you get cosmetic upgrades in the game. Also, during the year, the game adapts to special days such as Halloween, Christmas, etc. It is one of the most entertaining games.
Challenge:
When you are dropped from the plane, the biggest challenge is landing in the most lucrative spot, a place that is loaded with ammo, gear, and essential equipment. However, these are high-risks spots that is teeming with other players. You have to fight harder, even though there are plenty of items to help you gear up. Avoid landing in water or swarm, which can be infested with other players.
PUBG has a range of weapons at your disposal. But it is important to choose the right weapon and to shoot at the right time. Your weapon should have the right range. What if you fire and miss with the wrong weapon, it will attract unwanted attention. So, pick a shotgun or SMGs for close destruction. Assault rifles and pistols for mid-range firing and select sniper rifles for long distance pot shots.
Quick Tips:
To get the best equipment, you know it is in the high-risk zone. So, team up and wisely progress to the zone, and come out richer.
Another way to get exclusive items, is to fire a flare at a plane flying by. It will drop a package, but the package will emit red smoke that will draw other players to the package. So, it will attract other players too.
To get better protection, upgrade your armour. It will also improve your inventory.
Assassin's Creed Odyssey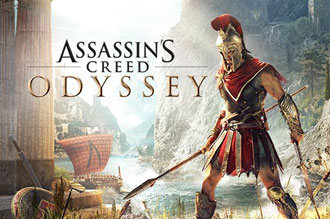 Game Genre:
Role Playing Game
Publisher:
Ubisoft is a French gaming company that has a list of well-known games to its list. Besides developing and publishing Assassin's Creed Odyssey, they have developed games such as Gods & Brawlhalla, Monsters, Tom Clancy's The Division 2, Tom Clancy's Rainbow Six Siege, etc.
Cost:
The original price of game for consoles is for Rs. 3,999 for the Standard Edition, but it is subjected to change on various platforms.
Platform:
Windows/ PlayStation/ Xbox
Gameplay:
Assassin's Creed Odyssey is set in ancient Greece. There are two characters in this game—Alexios or Kassandra. They are siblings, but they are former Spartans who are now mercenaries. The narrative is interesting. The game has parallel stories—the main story takes place in the distant past and the all-encompassing story is set in present day. In the later story, you are introduced to Layla Hassan. She is working to unravel the mysteries of the first civilization.
The game is about going on an adventure as a solo player. Along the way there are main objectives and missions, but you also have side quests that help you amp up your gear, points, and resources.
On this journey you will come across lost tombs that you have to discover, enter into a battle on the high seas, and kill important people from a society that wants to gain control of the world. Also, there are cases where you will kill or steal in the presence of people, then be ready to run. They will chase you.
Assassin's Creed Odyssey is a game meant for exploring and on this journey, you are faced with quests and side quests that makes the game fun to play. You are immersed in the game as there is a lot to do and a world to discover. Hence, this is one of the best games of 2020. The gameplay also gives you a sense of why this game is popular without any promotion.
Editorial Review:
Assassin's Creed Odyssey is predominantly a console game that is playable on a computer. It is a role-playing game that takes place in a world of ancient Greece. There is a lot you can do in the game. The characters keep evolving as their abilities heighten and the quests throw the doors open to coming up with your own conclusion. The choices you make in the game translates to how the game will end for your character. You can choose to just follow the main storyline, or you can jump into the side quests of the game. However, some may say there is too much going on this game. It can get confusing or overwhelming.
The game's graphics are impressive, and every detail is well-thought out. The expanse of the map is unbelievable. Even the story encapsulates the essence of ancient Greece. The game does not hide away from the struggles and hardship of slavery, and the blood-shed war between Spartans and Athenians.
In order to experience the beauty of the game, there are two ways to go about it. You have the option of guided mode, where you are told what to do, your objective. The other way is exploration, where you are given hints and you go on a journey to discover the world as it unfolds on your path.
If you have never played Assassin's Creed, no problem, you do not have to know the backstory to play Odyssey. Also, start with the normal level and test your abilities, if it is not challenging enough for you, then you can progress to the difficult level.
Odyssey is a massive game so keep saving every task even though there is autosave. It is favourable as the game grows with every completed quest. You can even customise your character and prepare him or her to get into battle. This level of personalisation also extends to the high seas. When you are going into a naval war, you can customise your ship and source your crew. Leave land and explore the treasures buried at the base of the ocean. Assassin's Creed Odyssey is a massive game with great attention to detail. It is one game that steps away from the present trend of battle arena and battle royale games.
Challenge:
As mentioned, a couple of times, the game is expansive. There is a lot of land and seas to traverse. This is tiring and you tend to feel overwhelmed. It takes away a bit of the excitement of playing the game.
It is difficult to manage a crowd or defeat a massive animal. So, a great way to overcome this challenge is to use a spear to control a crowd and to kill an animal.
Quick Tips:
You will come across people chasing you after you have killed someone in the open. It is easy to pay them off, but it is advisable to fight them even though it is difficult. Defeating them will power your gear and make it powerful.
When you are on the high seas, focus on taking out the smallest ships first of pirates and enemies. To successfully attack the enemy's ship, looking for glowing parts, those are the weakest parts of the ship. Also, when you board the ship, your health will improve.
In conquest battle, the focus is the deplete the enemy's metre. If your mission is to knock off the captain in the opponent's team then follow the orders. This will lower the metre drastically.
Tom Clancy's The Division 2
Game Genre:
Role-playing game
Publisher:
The Division 2 is the brainchild of Ubisoft, a legendary gaming company based in France. They have years of experience in developing and publishing games. You have played their other games or may have heard of Assassin's Creed, Rainbow Six Siege, Ghost Recon Breakpoint, Far Cry, Hungry Dragon, Legendary Fishing, etc.
Cost:
The original price of game for consoles is for Rs. 3,999 for the Standard Edition, but it is subjected to change on various platforms.
Platform:
Windows/ PlayStation/ Xbox
Gameplay:
In Division 2, you are in Washington DC. The place is ravaged by a virus and it is reflected in the society around. Life and building are crumbling, and survivors have clubbed together to form groups or faction to take over DC. The four factions you will encounter are outcast, black tusk, true sons, and hyenas. You are part of the Division and go on missions to take down enemy groups and capture their stronghold. You have to restore peace and law in this place. However, the overarching objective is to rescue the President from the enemy. The President is the only one who has the anecdote to cure the virus. So, retrieve the President and you will retrieve the anecdote.
The game has a main mission which takes you through the city's most iconic buildings, neighborhoods, landmarks, and other such interesting places. However, there are other missions and objectives that help you boost your gear, weapons, experience, and other loot. What you win, bolsters your experience level and ammo. From gear to weapons, The Division 2 is pumped with powerful artillery. On you quest, you can pick up relics, items of importance, and junk items, which you can use to trade off the game's currency. This will help you to buy necessary weapons and credits.
Tom Clancy's The Division 2 is a third-person shooter game that has captured the gaming community in 2019, making it one of the best online games.
Editorial Review:
The Division 2 has three game modes that define the objectives and tasks. It also promises surprises with different missions. These modes include:
Campaign: Here you will face the hardest missions and rescue the city from the brink of destruction.
Co-op: In this mode, you can team up for four friends to undertake missions.
PVP: This is player versus player mode, where you take on other players. Here too, there are two ways to go into battle: Skirmish (head-to-head with ahead team) or Domination (capture the enemy's area).
In The Division 2, you are surrounded by intense conflicts, but you also get valuable rewards. There is a continuous sense of progression, where you grow in experience. The only thing is you spend a lot of time in hiding, waiting for the enemy to pop up and expose themselves. If you want to expose yourself, then the game offers you options such as powerful and mean units, remote control cars that come with sawblades, and assault units.
The graphics, controls, and the music of the game well curated and planned. In terms of graphics, you do not realise you are in DC immediately at the start of the game. It is interesting how they have captured the main facets of the city and slowly reveal it as the game progresses. At the beginning of the game, set the controls to meet your gaming requirements. It is the ideal thing to do before playing.
The game has a few glitches, where your device can crash even though you are back in the last mission. At some points, you may experience connectivity drop and there are bugs that Ubisoft has acknowledged. Also, you may see errors popping up in the game. If you want to climb over object, it is a lot difficult. However, the gaming company is working of squashing these problems.
Tom Clancy's The Division 2 is the perfect game for players who love third-person shooter games. Even though the narrative of the story is weak, the amount of shooting you can do in this game forgives the narrative. There is a lot of loot to uncover and grab as well as plenty of opportunity to upgrade the gear and experience to take on major missions.
Challenge:
Taking on the enemy is the challenge in any shooter game, likewise with The Division 2. There will be moments where you will be overwhelmed with the opponents around you. What you could do is find the weakest spots of the enemy. For instance, in the Hyena faction have bags on their hip. Aim for these bags. The weird powder will explode on everyone in their vicinity. This will result in mass confusion. All enemies in the game have a weak spot, even the biggest enemy. Most of their weak spots are on their back.
Quick Tips:
You may have unlocked certain abilities or received perks, but they are not useful. It is fine, in due course of the game, you will get tokens and unlock abilities that you want. So, hang in there.
If you enter a new place, first unlock and activate the safehouse. You will be able to spawn and matchmake with other agents. The safehouse will reveal new nearby objectives too. Complete the task and fight the boss to receive experience and other loot.
If you want more loot and experience, then step away from the mission for a couple of minutes and explore the place. You could find secret missions that will give you loot and collectibles, which in turn will give you experience and loot.
DOTA 2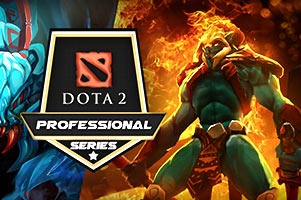 Game Genre:
Multiplayer Online Battle Arena (MOBA)
Publisher:
This game is published by Valve Corporation, and they have been in the gaming field for years. Have you heard of Counter Strike, Half-Life, Portal, Left 4 Dead, and Team Fortress? Well, these games are developed and published by this company. They also own the DOTA series.
Cost:
DOTA 2 can be played for free, but it has microtransactions.
Platform:
Windows
Gameplay:
DOTA 2 aligns with other MOBA games. In the sense that at extreme corner of the map are two bases and each base have an important structure called Ancient. There are two teams (Dire and Radiant) consisting of five players each in the team have to destroy each other's Ancient and secure their respective Ancients too. Dividing the map is a river and there are three varied paths leading from one base to the other. On these paths the player will encounter the opponents and their creeps or soldiers. You have to defeat them and destroy the Ancient to win. Also, between the paths is a jungle that is teeming with life that will stop you from completing your tasks.
Before you go on an attack, your team needs to decide on the characters each player will select. Here the characters are called heroes and there are approximately 117 characters to choose from. Each hero has their strengths, weaknesses, and four unique abilities. Further, the heroes are divided into roles: some of the heroes are core, basically they are fighters and carry the team to victory. The other role is support, where the hero is able to heal other players.
At the start of the game the hero has just one ability that is weak. As the game progresses and you play for hours, your abilities become stronger and you unlock new ones. Also, once you use your ability you have to wait till it is restored. Also, all heroes have three attributes—strength, intelligence, and agility. If their levels are up, then your health and mana points are better, and your attack speed gets a boost.
The game lasts for relatively 30 minutes and this time you have to use manipulation, strategy, and your strengths to destroy the Ancient. Do you and your fellow players have what it takes?
Editorial Review:
When you play DOTA 2, you realise you are continually learning to play the game. You learn the ability of the heroes, different strategies and techniques to get to the Ancients, and the features of the map changes over time. The game keeps changing so that it is interesting and engages the players. There are new surprises, different ammo, and add-ons that you want to try.
You are also pairing with people of similar skill sets and level. If you have been playing this game for years, then you will have friends by now. It is a highly competitive game but attracts gamers as it a free-to-play platform. Plus, the game is dynamic and makes you come back to play. That is the reason why there is longevity and a big DOTA community.
DOTA 2 matches you appropriately with people of your skill level. You may wonder if the DOTA 2 community is aggressive, once you start playing you are released in a cordial environment. You can also play the game with four of your friends.
The game also features day and night. So, that is a refreshing spin to attacks and the colors of the game pops differently. This adds to the challenge of the game. Another interesting aspect is the fog. You can hide, but your opponent may be lurking around too. So, choose the right hero to deal with the enemies and their spawn.
DOTA 2 is like an onion—it has several layers and it takes time to understand the aspects and appreciate it. This is a difficult game that the MOBA community loves. You build a bond with this game. It is only with a lot of game time, will you realise the different strategies you can undertake to defeat the obstacles and get to the Ancient.
Challenge:
Learning to play the game is the biggest challenge, but it is absolutely rewarding. Players have spent months playing the game to fully understand the heroes and their abilities. Once you take it in, you will know which character to pick for the round. DOTA 2 grabs your attention and senses. You are bound to get hooked to the game even though the developers keep revolutionising the game. More additions, tougher challenges, and more thrill.
Quick Tips:
Learn to use the fog to your advantage. The fog helps you to hide from your opponent and you can use it on your enemy, which gives you and your team to attack and quickly kill them as they least expect it.
If you are a beginner, then pick a hero that is easy to manage like Lich. He can move swiftly, his abilities can help your team, and he caused a lot of damage. There are some heroes that are difficult to manage, but they are perfect for competitive games.
Kill the monster that is nestled in the cave. But only attack if your team is strong enough. If you kill him, he will give you an item that is second life. It is important later in the game, in case an important hero is wiped out.
Warframe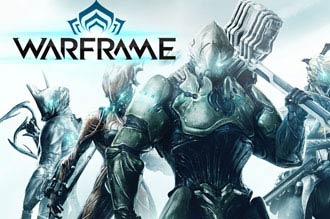 Game Genre:
Action FPS
Publisher:
Digital Extremes is a game developing company that published Warframe. This Canadian company co-created Unreal series with Epic Games way back in 1993. Their games are developed for computer and consoles; they have developed games such as The Darkness II, BioShock, Homefront, and Star Trek Into Darkness.
Cost:
Warframe is a free-to-play game that you can download from the game's website. But there are microtransactions.
Platform:
Windows/ PlayStation/ Xbox
Gameplay:
Warframe is a multiplayer role playing and first-person shooter game. The game is set on a distant place in the solar system. When you begin, you are presented with a character, Tenno and you have to pick an exo-armour called warframe for it. It is a protective layer that also has unique powers. You have a choice of three warframes they include Excalibur (balanced set of powers), Slash Dash (Move between opponents with the Exalted Blade), Radial Blind (temporarily blinds its victims).
You are then sent to your first mission, which is a tutorial, where you learn the basics of the game. You are trained to use your weapons, how to attack your enemies, and work as a team. Talking about weapons, there are three types:
Melee: this weapon puts you in stealth mode, where you are not detected.
Secondary: it is a reserved weapon.
Primary: the main weapon you.
When you finish this initial mission, you will be introduced to your ship, but some parts will be missing. As you progress in the game, it will be revealed.
What is interesting about Warframe is that the progression of the game is not dependent on gaining experience. Here you can choose what kind of mission you want to undertake. For instance, you can choose between collecting weapons or tackle the enemies. Best part is that you travel across the solar system searching for items and defeating the opponents.
Editorial Review:
The first thing that hits you is the momentum of the game. It is a fast-paced that is what keeps you engaged. You are jumping, sliding, flying, and rolling almost throughout the game. So, keep up with the Tenno. However, it is a great way to attack your enemies, which gives them little room for fighting back. However, if the enemies are in a group, they can use their shielding power for example to protect themselves. Also, the speed of the characters helps you cover the vast solar system
Warframe has a main mission, but it also has secondary tasks too. In the secondary mission you will unlock new planets, the missions are tougher, and get valuable resources. Along the way, you unravel warframes and weapons. There 50 warframes and more than 100 weapons to find and unlock. Each warframe has special abilities that are useful to the Tenno, all warframes have two common features: impossible agility and it can be personalised.
What the game makes up in gameplay, it loses on graphics. If the game was slow, you would get bored of the repetitive levels and backgrounds. Besides this, the graphics are stunning, and the interface is clean. What also stands out is the mission at some levels. It seems incomplete and not a lot of love has been put into it.
The game is exciting thanks to the swiftness of the Tenno. It captures you and immerses you in the game. Which makes sense, because there are misses in the game that would be noticeable if the game was slow. So, channel your excitement for Warframe and play one of the most enjoyable online games of 2020.
Challenge:
The parkour movement is tough to master and takes time. There will be moments where you are stuck and unable to bounce back. But the quickness of the game can be overcome in the training sessions. Once you get the hang of the game, then you are jumping and sliding through the solar system.
Quick Tips:
The initial weapons you get are helpful in the beginning, but you need to build your artillery. Save credits and pick up guns from the shop. When you shop for weapons, do not forget to buy secondary weapons too.
Unlock all the missions first and then select which mission you want to undertake and useful to you. Your missions will be organised on a huge galaxy map—the Star Chart.
Personalise your warframe and upgrade them. What you need is a resource and gear parts and a blueprint of the warframe. Create the body armour in the foundry. A warframe tailor made for you.
Grand Theft Auto- Vice City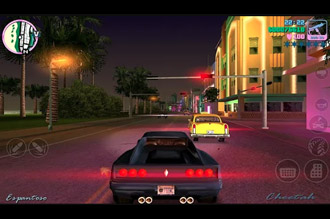 Game Genre:
Action-Adventure
Publisher:
Rockstar Games is the company that developed and published Grand Theft Auto-Vice City. It is a company that aims at creating innovative and radical interactive form of entertainment. Their other games include Max Payne, The Italian Job, Red Dead Redemption, The Warriors, and the other Grand Theft Auto series.
Cost:
The price of it varies between Rs. 121 to Rs. 1248, depending on the platform or device.
Platform:
Android/ iOS/ PlayStation
Gameplay:
When you talk about GTA, you think about racing, dodging cops, and completing tasks. In the Vice City version, you are in fictional Miami, Florida. In 1986, Tommy Vercetti is released from prison after completing 15 years for the mob, Forelli family. To show their appreciation, they set Tommy to Vice City to set up a new operation. He had to score huge quantity of cocaine and start work with it. However, it did not go as planned. So, Tommy has no money and no cocaine. This angered the mob and Tommy has to make up for the failure and loss of the expensive cocaine. Or else the gangster would come from Liberty City to deal with it.
You will start the game as Tommy. Your journey onwards will be colourful as you investigate who cheated you. The overarching goal is to establish business in Vice City. This will take you on tasks like driving a taxi, work as a pizza delivery boy, destroy a mall, rob a bank, make friends with a Scottish rock band—Love First, operate an adult film shop, and many such activities.
GTA is a violent game, but the humorous dialogues balance it out. In Vice City, get immersed in the pop culture of the 80s. Even some of the characters you will rub shoulders with are iconic personalities, well not completely, but a spoof of them. For instance, the adult-film director, Steve Scott is like Steven Spielberg. Hence, this game is about enjoyment that is topped with thrill. It is a world where you would do things you cannot do in the real world. This would explain why GTA Vice City is one of the top online games in 2020.
Editorial Review:
The game immerses you in the 80s, but in Miami, USA. One of the things that players love are the cars. They are reminiscent of the 80s, and you have Porsches, Lamborghinis, and Ferraris. The cars in the game do not have a license, bringing in the thrill aspect. Also, players who have played GTA III will appreciate the cars; some of the cars are older models of the cars that were in GTA III. To add to the vehicles, the developer included motorcycles to the game. So, now you can whizz around on mopeds, street bikes, dirt bikes, and big hogs. You can also move around the city in helicopters and seaplane, which gives you a different glimpse of the city.
The missions in the game are more evolved compared to GTA III—here the missions were straightforward. You had to drop a person from point A to B. In Vice City, the missions are challenging and there are parts to it. For instance, you are told to plant a bomb in a mall that is teeming with cops. So, you lead a few cops to a garage and ambush them and take their uniforms. Wearing their uniform, you plant the bomb. Then you have to escape and quickly head to the hideout. These missions are more interesting to play. The only thing with GTA is that if you fail, you have to restart it.
You can also own properties and companies that will help you earn revenue. For instance, you can own a taxi company and that will generate a steady source of income. Likewise, you can buy film studio, the Malibu Club, and a car dealership in Vice City.
In terms of graphics, the display is sharper, cleaner, but it impacts the frame rate during a chase. The sense and look of the game are different from the other games in the series and it is a refreshing change. In the Grand Theft Auto Vice City, the gameplay is more intricate and interesting—it is bigger and more bad, but it is also better that other GTA games.
Challenge:
There are plenty of new bikes in the game but maneuvering them is a challenge. Each bike has its share of agility and handling differs. The basic street bike has a good blend of speed and maneuverability. The big choppers are difficult to manage, but they are known for their incredible top speeds. Also, if you fly off your bike in a collision, then it will cost you a bit of health or armour. Bikes are also useless if you are dodging the police. The only time they are useful is when the mission needs speed.
Quick Tips:
You may start off with a basic weapon, but you will source bigger and powerful ones during the game. Also, if you are in a chase, then the weight of the weapon will impact your speed.
If you want more money, go to a store owner and show a gun, but do not shoot. He will give you money.
There are phone numbers available in the game that you can use if you are stuck. Call the number for an answer.
RFS - Real Flight Simulator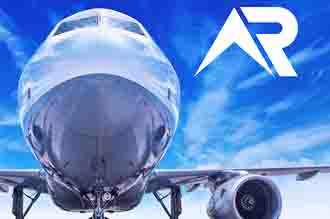 Game Genre:
Simulation
Publisher:
RORTOS is an Italian company that specialises in developing flight simulation-based entertainment system that is playable on various devices such as Android, iOS, Windows, etc. The other games they have developed and published are Extreme Landings, AirFighters, Helicopter Sim, Blue Angels: Aerobatic Flight Simulator, etc.
Cost:
You can buy the game for a nominal amount of Rs. 29, however, it is subjected to change on different platforms. There are microtransactions in the game too.
Platform:
Android/ iOS
Gameplay:
Many children dream of becoming a pilot someday. Flying a plane is the epitome of having control of a vehicle in the air. You are above other people and you have a bird's eye view of the world. Everything is smaller to you, even the mighty mountains. The Real Flight Simulator game gives you this very experience.
You are a pilot of the flight and you see the world differently from high above the clouds. In this game you are on a mission to fly between airports. You are in control of the entire flying process—from talking to the Air Traffic Controller to navigating the maps. You get to become a real pilot in this game. You are given access to liveries (uniform), customise all airplanes, their gauges, failures and weather conditions.
When you enter the game, you get to select the plane you want to fly like Airbus A330, Boeing 787, Airbus 380, etc. Then you have to choose the airline—LATAM, Delta, Qatar, Finnair, etc. Once you have the flight, you can select the airports you wish to start and end. It can be Mumbai to Delhi airport. You are then on the runway waiting for take-off procedure.
The Real Flight Simulator is an awesome game that fulfills your childhood dream, well not in reality, but virtually. The power you experience when you take-off and land is amazing. If you are looking for a simulation game, then this is the top one in 2020.
Editorial Review:
The game really puts you in the pilot's seat. You are in-charge of the decisions and really immerses you in the procedures for a pilot and the aviation industry.
There are three options to fly a plane:
Fly Now: In this mode, you get to choose the type of plane you want to fly and the airline that is close to you. You also get to pick which airports you want to visit.
Real Time Flights: In this mode, you pick a flight that is flying in real time. This is an impressive feature. You are flying real time flight on real flying route.
Advanced Flight Planner: In this mode, the planning extends to selection of date and time, the route, weather, aircraft, etc.
Multiplayer: You can connect with other players in the game as they embark on their journey.
What is impressive about this game is the fact that you can be faced with failures too while flying. You build a real sense of experience even though you know it is a game at the end of the day. But the graphics and sound make the game believable and real. You feel like you are flying a plane, but nothing can be compared to the real experience.
The graphics may not be as detailed as an action game, but you still feel the rush of flying. The interface has a lot of buttons and options, yet the screen is clean. There is a lot of viewing space to get the experience of flying. So, jump on to this game and fall in love with fly. You may appreciate it more too.
Challenge:
Just like in real life, when a plane passes through rough weather, it is difficult to manage, so as in the game. Even when a failure arises, you have to think quickly and take appropriate action. These are a few of the big challenges of the game that is exciting and fun.
To really fall in love with flying, play with the options in the custom panel. Try out various combinations and try to fly a plane that is a fragment of your imagination. Each combination has its own share of challenges, but it is fun too.