Don't Miss Out These Top 10 Online Games in 2019
Updated: Aug 8, 2019, 18:00 IST << Back
---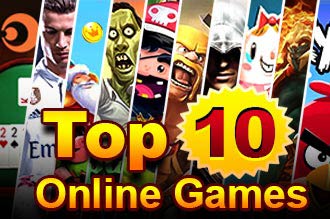 What is the first thing that you do when you score a break from work, waiting for your ride or some idle moments of the day? Do you take your phone out and read through eBooks, check mails or scan through social media? Or do you prefer to play online games?
For those who love to play games in these random moments of life, here are the top 10 online games that are entertaining, fun, challenging and easy to pick up and play in a short duration of time.
Fortnite Battle Royale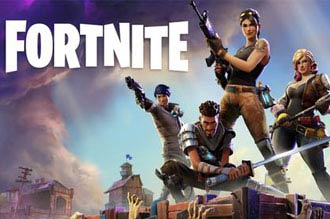 Publisher: Epic Games
Cost: Free
Platform: Android / iOS
Fortnite definitely doesn't need an introduction. In all probability, either you play it yourself or you know enough people who do. Yet, let's take a quick breakdown; there are 100 users that hop on a Battle Bus, then parachute down to a spread out and continuously shrinking map and compete to be the last team or player standing.
There are two things that has been constant since the launch of the game. There are the regular modes like solo, duos and squad and there is also the emphasis on making structures, whether they be traversal, safety or even gaining the upper hand.
Fortnite, what we see today, is quite different than what was there at launch. This top-rated online game is constantly rolling out changes to the map, gameplay modes, weapons and even systems. They have managed to keep millions of players engaged and is definitely an impressive feat.
Fortnite's most innovative feature is the building mechanic. Even though in many places it is similar to PUBG and Apex Legends, this feature sets it apart. The ability to quickly put a fortresses together from scavenged materials, change the complete gameplay.
Fortnite Battle Royale remains a favorite among players as it appeals to both casual players and hardcore gamers.
RummyCircle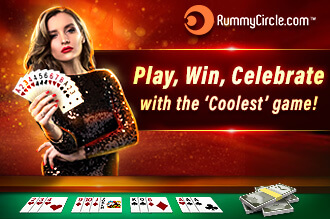 Play Rummy Now
Publisher: Play Games 24x7
Cost: Free
Platform: Android / iOS / Windows
RummyCircle brings back the nostalgic feeling of playing rummy with friends and family on occasions like weddings, festivals and more. With the online avatar, the game can now be played with real players from across the country. And, just like the traditional rummy, you win cash here as well. Playing rummy for cash is legal as it is stated as a game of skill by the Supreme Court of India. With over 10 million downloads, this is among the top free online games to play now.
The gameplay is based on the traditional 13 card rummy where you need to form sets and sequences to make a valid declaration. Playing for real money is simple. Deposit cash and once you win, the money is transferred directly to the bank account. This is a free PC game online to download or play on your desktop.
What makes things exciting in this game is that no two games are ever similar in Rummy, no matter how many times you play. Cash players stand to win cash rewards for each game. What keeps the players coming back is the personalized gameplay experience, the challenge the rummy games offers and the big cash rewards.
The Division 2
Publisher: Ubisoft
Cost: Paid (Starting INR 3800)
Platform: Windows / PlayStation / Xbox
The Division 2 comes back as a stronger version of the previous game. The game has fewer filler missions and much better world side activities. Yes, this one is also endgame, but it is quite different offering preceding hours, remixing levels and making the world around you feel more alive. The difficulty levels keep escalating as you keep on playing. There are quite a number of updates, making the gameplay impressive.
Set in an open world in Washington DC, players can expect shootouts, interlocking player skills and even incremental loot rewards, along with a familiarly dry Tom Clancy military tone. There is definitely an improvement in the rewards, pelting you with loot experience points from different sources. So, the upgrade feels more natural rather than being forcefully earned. The main mission design is just fantastic, taking you through a real-world tourist spots for shootouts with the game's 3 enemy factions: Hyenas, True Sons and Outcasts.
DOTA 2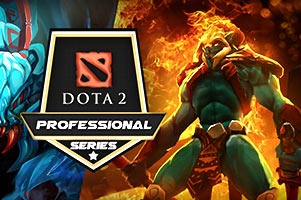 Publisher: Valve Corporation
Cost: Free
Platform: Windows / Mac / Linux
Dota is a game that packs action and strategy together. What the game requires is to select from a pool of hundreds of heroes and then form two team of five players each. Now, these heroes battle it out. The gameplay is interestingly woven with waging campaigns, challenging warfare and complete stealth. So, whether you are a new player or an experienced gamer, you can simply jump right in and experience the complete Dota game, all the while receiving guidance from an AI director.
What all this really means is a crazily deep competitive team strategy game that has benefitted from fifteen years of unbroken refinement. The gameplay is all about manipulating the strategic, economic and psychological tempo of the match. This is the challenge whose variables change every time the game is played. So, are you up for it?
Warframe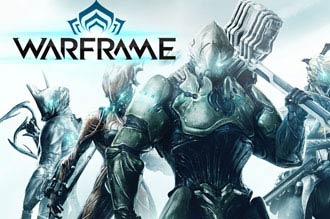 Publisher: Digital Extremes
Cost: Free
Platform: Windows / PlayStation/ Xbox / Nintendo Switch
Warframe is an RPG and what it brings to the table is quite different from the other games. This is a co-operative RPG shooter that is set in a grim looking far-future version of the solar system. This game doesn't focus on vertical progression, where a player keeps leveling up to get more powerful. Rather, this game is more like a sandbox game where the player sets its own objectives. There are different challenges, each with its own appeal and it is completely up to the player, which way he wants to venture. When fighting missions through different planets, then momentum plays a key role, while keeping still means a quite trip to the grave. The game offers more than enough movement options all through the game.
The game offers challenge, thrill and excitement in a unique RPG environment that keeps the player coming back to this game. Give it a try, it is worth it.
Tropico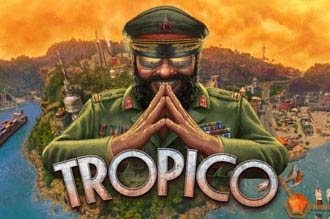 Publisher: Gathering of Developers, MacSoft, Feral Interactive
Cost: Paid (Approx. INR 864)
Platform: iOS
Tropico is a game that has moved from console to the smartphone world. The game released on iPad a while back and now is available on the iPhone as well. The game impresses you, not only in quality but also as a port. If you have never played this game before, then this is franchise from Haemimont Games and Kalypso media. The series of games are an awesome construction and management simulation experiences with a bit of politics thrown in.
Tropico offers a campaign that allows you to play across 15 different islands, along with the Sandbox mode. So, you get to create your own island and simply relax with the different options that you can tweak. The players can take their island in any direction they like whether it is an industrial paradise, a tourist trap or even a police state ruled with an iron fist. It's a pay once and play forever game and the player wouldn't find paywalls blocking your way, once the initial payment is out of your way.
Warhammer AoS: Realm War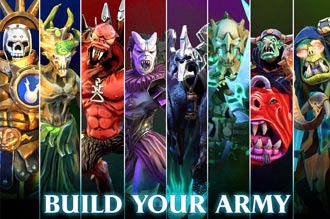 Publisher: Pixel Toys
Cost: Free
Platform: Android / iOS
Do you like the game Clash of Royale? Well, if you are nodding in agreement, then it is of course something that you must check out. Another game that this one has drawn inspiration from is Supercell. The mechanics of both the games are almost the same.
But this game offers much more with fantastic graphics along with game changing special characters, that is definitely worth checking out.
If you are thinking, what the game is all about? It is a one on one game of cards and there is slaughter as well. Every game last for around 3 minutes, with of course the aim to score the victory points by the time the game is over. Victory points are given for destroying the opponent's tower and killing the hero.
The challenge in the game is to think fast. It costs player the cards, deciding what to use and when. The last 60 seconds are the most antagonizing, where you can really be pushed to death with just one wrong move… at least in the game.
As for the battle level, it is a multiplayer league and you unlock each level with enough battle points. If you lose too many battle points, then you are dropped a level down. The game offers fantastic gameplay with chunky graphics and cool animation, keeping you glued to the game.
Kingdom Rush Vengeance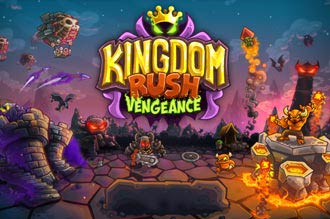 Publisher: Ironhide Game Studio
Cost: Free
Platform: Android / iOS
Let's put it right out there, this is not like the previous games in the series. This new game in the series adds some exciting new twists to the regular game, acting like the largest update in the series since 2011. But even after all the changes, it keeps all the charm and value that makes the game worth playing.
What is different in this game is the players taking control of the resurrected dark wizard Vez'nan along with his minions to battle the forces of good. In this game as well, you will find the four regular tower archetypes i.e., ranged, magic, troops and artillery. However, here the players have to choose to evolve their tower at level three into a fast-firing magical or long-range single bowman. With each level there are new challenges, but that's there in almost every game. What makes this one fascinating is the twist from the previous gameplay.
Reigns: Game of Thrones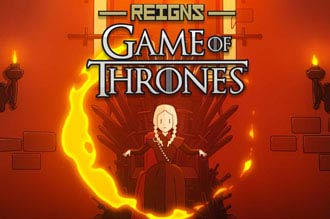 Publisher: DevolverDigital
Cost: Free
Platform: Android / iOS
Any Game of Thrones fan is just not going to miss out on this game. We can quite confidently say that it is the best adaptation for the Game of Throne series. For those, who have not played the other Reigns games, it adopts a Tinder-like formula, that requires one primary move, swiping from right to left. In the earlier games, the players took the role of a fledgling king or queen and lived as royalty, until they perished. Citizens, advisors and strangers come with favors, advice and other tasks that require you to think over decisions, with left swipe for no and right swipe for a yes.
On the whole this is a strategy game, where the player gets to sit on the Iron throne and tries to stay there as long as possible. There will of course be a series of problems, like invasions and the timing of a banquet, but that's how the game moves on.
Every move you make as the king or queen of Westeros has a consequence. Most of this will cost you losing your money, or damage to the military. They also cost reputational capital. The game screen will have four pillars of power at the top. When one or more reaches a zero, you lose. Are you up for the challenge? So, download and start playing today.
Hyperspeed — Race with Friends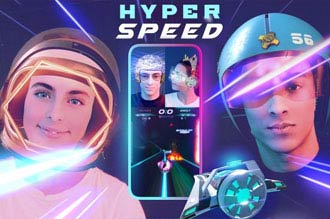 Publisher: Teatime Games
Cost: Free
Platform: Android / iOS
This is a fun, social racing game that is completely fun to play. Here you beat and challenge your real friends. The game further allows you to add augmented reality face masks and spaceships. Add this combination and the speed thrill and you have got yourself a virtual race feel set.
The game allows you to race through space, against your real friends and you can watch and communicate with them as you play along. Concept wise, the game is pretty simple. As you keep coming back and leveling up, you unlock racetracks and planets. If your friends and you are unable to sync up on a common time, then Hyperspeed will pair you with a player from around the globe. If you are someone who loves racing games, then this is definitely worth a try.