Multiplayer Games Online: An Exciting World To Experience
Updated: Dec 26, 2019, 19:00 IST << Back
---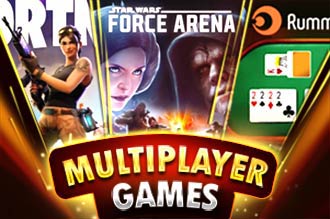 We all love games, but sometimes it is not the game that shines, but the players. Smart moves, intricate gameplay and high-quality visuals only get players started. But it is the player who makes the game grow with surprises, schemes and strategies that he adds as he plays on. That's the secret of the best multiplayer games online.
The games are fast, frantic and full of tense moments, but how the game develops on is open. It is in the hands of the player and how he moves along with the game. The player vs player games come in all kinds and sizes. The success of these games lies on a simple point and that's the pleasure of interacting with other players out there. Whether it is an action-packed head on battle tackling terrorists or it is a game finding treasures around you, the players love the challenge of thinking faster than the other players and winning the game.
So, when we talk about the new age of games, then we can leave behind the bots, do away with playing only with our friends and get all set to embrace the best players from across the globe. But what makes it stand out except the player experience? Here's a quick look at that.
Minecraft
Genre:
Arcade
Publisher:
Minecraft is one of the most popular multiplayer games of the decade. It was developed by a Swedish company called Mojang. The game is intrinsic to the gaming community and it has enthralled players for years. Riding on the success of Minecraft, Mojang released yet another game Scrolls and Cobalt in the later years. This game too made waves across the world. In 2014, Microsoft bought Mojang. In spite of it, the gaming company was able to maintain their individuality. One of the unique characteristics of the company is that their games are playable across devices from PC to mobile to consoles.
Cost:
Rs. 479.56
Platform:
Android/ iOS/ Windows/ PlayStation/ Xbox
Gameplay:
Minecraft is a unique 3D sandbox game. Everything is a creation of blocks, which can be created, modified, and destroyed. Unlike other online games, Minecraft is all about building, exploring, and surviving. There is a lack of missions or goals in the game; you do not have to complete a task to rise to the next level. What is common with most games is the achievement system. After achieving certain parameters, the player receives awards and excels in the game. Minecraft is a horizonal game. You have to incorporate the raw materials in your vicinity to build structures that range from houses to castles. To build sturdy structures, head to the mine to source blocks for the construction.
There are two perspectives in the game to choose from: first person or third person. Both the perspectives offer you a different viewpoint of things you are building. Also, there are various modes in the game that you can choose, which includes survival, creative, adventure, hardcore, and spectator. We will delve into this a little later.
Beside building fabulous structures, you have to take care of domestic animals such as chicken, goats, cows, sheep, etc. Also, you have to protect your space from troublesome elements like animals, villagers, and hostile creatures, who are out to destroy your space. There is a lot to explore, build, and protect in the game. It is a game that operates on a vast expanse, where the power of creation is limitless.
Editorial Review:
It is interesting to note that Minecraft is a multiplayer game. You may wonder how it is possible, since there are no missions to accomplish. Actually, it is possible and there are two ways to do it.
Realms: Minecraft is playable across devices and platform. So, team up with up to 10 friends on Realms. It is a space that is hosted on a private server that is solely for your group. It is a unique gaming experience just for your close friends.
Split screen: It is available for console gamers. The split screen option allows up to four players on the same screen, playing at the same time. In order to split the screen, the controllers have to be connected at the start the game. Then automatically the monitor will be divided into player-specific screens (one for each player).
Servers: With this option, you can join free massive multiplayer servers. It allows you to play with thousands of other players. Explore the massive community-run worlds, engage in unique mini-games and mingle in lobbies that is filled with Minecraft fans.
In Minecraft, you go on a virtual journey to build an empire of sorts. On this path, you discover new terrains such as desserts, mountains, and the bed of the ocean. To make it exciting, there are different modes to play the game. Let's check them out:
Survival Mode: It is one of the toughest modes. In this mode, you have to survive the elements that will respawn and attack you. From monsters to falling lava, you have to ensure your health bar high. Stay alive or else your world will die with you.
Creative Mode: Use your creativity and build some of the best structures. Take up projects – whether it is a small or large scale. There are plenty of resources around and in your inventory to use. You can build without experiencing danger or hunger.
Adventure Mode: This is a fun and exciting way to play the game. The players have to get certain items and go on an adventure based on a map.
Spectator Mode: In this mode, you can watch others play without any interaction. There is no inventory, but you can teleport to others playing.
In Minecraft, the day and night feature are interesting. In the day, you have passive mobs and domestic animals spawning. Take care of the animals and it will provide you nourishment and for crafting materials. During the night, build up your protection so that the zombies and other creatures cannot attack your establishment.
You can also compete with players on massive multiplayer servers. Team up with friends across any devices and join in mini games. Minecraft seems like an endless world of sandblock imagery. It has a sense of charm that surrounds this game.
Challenges: Minecraft is all about building and developing a space. To make the best out of it, it is vital to comprehend the materials that are used in construction. For instance, how do you cross a lava pool or build over it? How to do break sand or gravel blocks smartly? In the process of building, keep an eye on the health bar. If it lowers, then it is a concerning factor that can put a block to the construction of buildings. Wondering if there are ways to overcome these challenges, then let's get to it, below.
Quick Tips:
In the game, one of your best construction tools is the torch. It is an excellent resource to cross the pool of lava and to save resources. Place the blocks on the side of a torch and right click on grid box. The block will be placed on the side of the torch.
Place torches under falling gravel or sand and it will break. Hold a torch in your hand and break the lowest sand block. Another brilliant trick with a torch. When you want to create a unique design, you can use torches to hold blocks. It can withstand any amount of weight.
If you are worried about fire catching your project and burning it to the ground, then use wooden slabs. It is fireproof and has a stronger blast resistance than that of wooden planks.
RummyCircle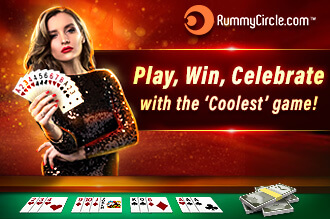 Play Rummy Now
Game Genre:
Card game
Publisher:
Play Games 24x7 is one of India's leading gaming companies. Their biggest online game is RummyCircle, which is a multiplayer card game. The company has years of experience in developing and publishing games. They bring this knowledge to developing engaging and exciting games. The card game offers a seamless experience and millions of players are witness to it.
Cost:
RummyCircle is a free to download and play game. There are free tournaments, free practice games as well as paid tournaments that you can start playing by paying a minimum of Rs. 25.
Platform:
Android/ iOS/ Windows
Gameplay:
Rummy is best enjoyed when played with a couple of people. Now that the game is available online, you can just login and start playing anytime.
In online Indian rummy, you can play with two to six players. Two decks of cards are used including the printed joker and a wildcard joker (a random card is picked to be the wildcard joker at the start of the game). Then every player at the table is dealt 13 cards. With these cards, the player has to form a minimum of two sequences, where a pure sequence is compulsory and the other is the impure sequence. But you can form more sequences and sets with the 13 cards.
To further understand pure sequence, impure sequence, and sets, let us break it down:
Pure Sequence: Without this sequence you cannot make a valid declaration. A pure sequence is valid when you have three or more cards of the same suit, for instance, hearts. Also, the cards have to be in consecutive order, so it will look like 2 ♥, 3 ♥, 4 ♥. You cannot use any of the jokers in this sequence.
Impure Sequence: That is where the joker comes in. In this sequence, you have to use three or more cards of the same suit such as spades. Also, the value of the cards should be placed in consecutive order - 6 ♠️, 7 ♠️, 8 ♠️. These points are similar to pure sequence, the only difference is that you can use a (PJ) or wild card joker to complete the grouping. So, an impure sequence will look like 6 ♠️, PJ, 7 ♠️, 8 ♠️.
Sets: In sets, combine three or more cards of the same value, but they can be from different suits. This is one example, 4 ♥ ,4 ♠️, 4 ♦️, 4 ♣️. Also, you can use any joker to complete the grouping, like this 4 ♥, 4 ♠️, 4 ♦️, PJ.
So, get cracking on the sequences and sets. Start shaping your 13 cards according to this, so that you can make a valid declaration before your opponents do.
Editorial Review:
When you think of
rummy games
, you think of people seated around a table forming sequences and sets. You have this same vibe when you play rummy online. You are at a table with other players, playing a live rummy game. On RummyCircle, there are over 40 million subscribers. With so many players, you do not have to wait for someone to join the table and start playing.
The game has unique and interesting variations such as pool rummy, points rummy and deals rummy. Whichever variation you select, there will be people waiting to play at the online table. This gives a major boost to the gaming experience. You just have to pick which rummy variation you want to play and dive right in.
Enter tournaments once you have gained confidence and want to win big. There are various tournaments daily, weekly, and seasonal. Each has its own level of excitement and sheer fun. If you win out of all the players, then you win real cash reward. The amount can reach crores in certain tournaments.
All you need is a steady internet connection to play the game smoothly. This rummy game is a pure delight as there are always live players on the platform. This multiplayer game has redefined how we play rummy.
Challenge:
One of the challenges is to form the pure sequence at the get-go. Every rummy player is aware that you need it to make a valid declaration. So, you sort out the cards to combine and make probable sequences and sets. The challenge arises when you have been dealt a bad hand. Do you drop from the game or try making combinations for few rounds? If you continue to play with a bad hand, you could form a pure sequence by picking up discarded cards and getting rid of unwanted cards or drop in the initial round. Dropping early in the round will help you lose far less than what you would lose at the end of the game.
Quick Tips:
Guess what your opponent is forming by monitoring what he is picking and throwing in the discard pile. If you are picking from the open deck, note that your opponent is also analyzing your actions. So, confuse the other players by putting down unrelated card.
Discard high-value cards such as suits of Ace, Jack, Queen and King in the beginning. It will help you lower the points, in case someone else declares before you.
PUBG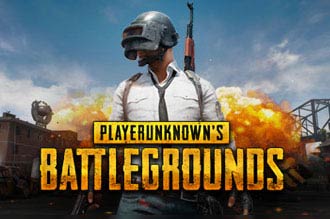 Genre:
Battle Royale
Publisher:
There is a South Korean video game company - Bluehole, which has a subdivision known as PUBG Corporation. They are the ones that has developed and published the world-famous game, PlayerUnknown's Battlegrounds. However, the company was popular way back in 2011, when they launched the game TERA. It was a massive multiplayer online role-playing game that captivated players across the world.
Cost:
It is free to download on mobiles, but it costs Rs. 999 to play it on other devices.
Platform:
Android/ iOS/ Windows/ PlayStation/ Xbox
Gameplay:
PUBG stays true to the battle royale format, where you have to fight for survival and be numero uno. In PlayerUnknown's Battlegrounds, a player is transferred to an island and he or she is pitted against 100 players on an island. The game follows the deathmatch style, where players have to fight till the end. The lone survivor is crowned the winner. Players can join this battle solo, duo, or a team up to four people.
When you enter PUBG, you are on a plane. Eject on to an island in a parachute. You do not have any gear, ammunition, or inventory to go directly into a battle. You have to scavenge around the vicinity such as buildings, deserted towns, and land for vehicles, ammo, armoury, and other devices. The island is littered with loot and supplies, but the best items are nestled in high-risk zones. These are open space where you are prone to be spotted and eliminated. So, pile on the supplies wisely and spearhead into the battle. Take down players in the game and you can take their gear and essentials.
In PUBG, the game spans for 30 minutes. Also, with each fleeting moment the map shrinks. Every few minutes the scale of the map reduces at any random area. So, you better be within the map, the safe zone or you will be eliminated. How do you if you are in the safe zone? Stay within the blue walls and continue fighting. As the map shrinks, the intensity of the battle picks up and you come face to face with more players.
If you notice red zones, stay away from them. These are places that will be bombed. So, run away as fast as you can. You have only a few minutes before this area is annihilated. If you and your buds love to play action games, then don't miss out on one of the most competitive multiplayer online games. It is injected with thrill, suspense, and surprises.
Editorial Review:
PUBG is a game that is bringing friends closer even if they are in different places. The game has earned acclamation from all over the world. It is a multiplayer battle royal game that is a blend of combat, exploration, and socializing.
There are two perspectives to play the game. You can either select first person or third person shooting. Find the one that suits you as both has its share of pros and cons. Keep in mind, whatever you choose should be helpful in helping you in combat.
Once you complete the round, the player wins in-game currency, which depends on the game's performance. You can use the currency to purchase various items to boost your character and makes customization too. In this multiplayer game you traverse different terrains such as tundra, cities, jungles, and more. What is interesting the voice chat option. You can communicate with your team members or foes too.
PUBG has remained at the top of the chart ever since its release in 2017. It offers players a shot to team up with friends and enter a world that is riddled with action, discovery, and excellent gameplay. What appeals to players is that there is some level of cross-platform play too. After all, PUBG is a multiplayer game. However, there are some limitations. This form of playing is supported for console players—Xbox and PlayStation users. There is hesitation when it comes to cross-platform play across devices. The question arises on the advantages console players have over keyboard and mouse players. PUBG has transformed the way we consume entertainment and it is a way for people to bond.
Challenge:
When you are sourcing for resources to fill your inventory, you will find the least interesting ones easily. If you want the best of the best gear and ammunition, then that is a big challenge. The powerful and high-end items are located in places that is teeming with players, all trying to get the same thing. These are high-risk zones, where the probability of survival is slim.
PUBG is a combat, action-packed game, so it is important have the right weapon, to shoot at the right time, and shoot from the right range. If you shoot and miss, you are making yourself prone to unwanted attention. If you want to attack a fellow player at short range, then go with a shotgun or SMGs for major destruction. If the target is mid-range, then go for an assault rifle or pistols. For long-range damage, choose a sniper rifle.
Quick Tips:
When you want a loot package, shoot a flare when a plane is flying over. In the loot package are items that are not available in the gameplay.
Upgrade your armour-it offers better protection as well as increases your inventory.
Shoot when your target is stable, it is difficult to hit a moving target and you end up losing ammunition and you will give up your location.
When you are playing in duo or team mode, communicate and strategise with your fellow players to survive together.
Fortnite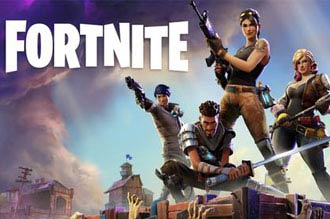 Genre:
Survival
Publisher:
Fortnite was developed by Epic Games and published by Epic Games, Warner Bros. Interactive Entertainment. This company has one of the biggest shares in the gaming industry worldwide. They have developed a list of other successful games too such as Dauntless, Unreal Tournament, Infinity Blade, Paragon, Gears of War, and many others. They also publish games that are developed by other companies.
Cost:
This is a free-to-play game across platforms, but there are microtransactions.
Platform:
Android/ iOS/ Windows/ PlayStation/ Xbox
Gameplay:
It is one of the most popular multiplayer games of the decade. There are three ways to enjoy playing it with friends and other players:
Fortnite: Save the World – Like the name suggests, you are on a mission to take on the elements taking over the planet. In Save the World, it is player versus the environment, and you can team up with up to four players. In this mode, a massive storm that has covered the world. Almost 98 percent of the citizens have been wiped out or disappeared. That is not all, zombies are attacking the survivors of Earth. So, you have to slip into the role of the commander and protect and save the survivors and home base. As a player, you have to gather supplies, rescue survivors, and protect the equipment that is useful to gather information on the storm and to fight the storm. On completing the objectives, you are given in-game rewards such as hero characters, interesting weapons and traps, and survivors. These items can also be improved through experience and it can increase in attributes.
Fortnite Battle Royale – This mode of gaming has garnered popularity in the last few years. In Battle Royale, it is player versus player, but you are up against 100 players. To be the champ, you have to be the only surviving player. As Fortnite is a multiplayer game you can play it solo, duo, or form a team of four players. The game begins when you are airdropped on to land. You do not have equipment or weapons, so you have to search for various supplies that are strewed all over the place. So, load up on weapons, items, resources, and even vehicles. These items will help you survive and increase your casualties. As the storm closes in, the map or playable area starts shrinking. The players have to quickly move into the safe area or risk being eliminated. As the space is tighter, you are forced to attack other players.
Fortnite Creative – This is the most creative mode, as it is mentioned. In Fortnite Creative, you delve into a sandbox mode, where you use raw material around the island to build a fabulous place. You can construct structures and also your own challenges and invite friends. Your town, your challenges, your rules.
The possibilities are plenty in Fortnite. It is one of the best multiplayer games that has opened up a whole new world.
Editorial Review:
Ever since the launch of the game, Fortnite has been winning awards left, right, and centre. They have taken a few gaming models, weaved their magic over it, and developed one of the most engaging games. From the gameplay to the interface. Fortnite has a plethora of things to offer it players.
The game is available for free on various devices and it supports cross-platform play. So, you can play with friends regardless of the platform – computer, consoles, and even mobiles. Whatever is your progress, you can carry it to any platform. You will be able to access the levels, Battle Pass, items, etc. on any platform. Also, you can only play with friends how are on your Epic account. Make friends with people you want to play on this account to enable cross-platform play.
Besides this, a PC player cannot enter a mobile lobby and incinerate the players. It would not make sense as the PC player will have an upper edge in terms of better control and resolution. So, to avoid such situations, you will be playing with the person in your circle who is at the top of the platform hierarchy. For instance, your squad has a mobile, console, and PC players, all of you will be playing against PC players.
Fortnite has V-Bucks, which is the in-game currency that you win on finishing the missions and objectives in Save the World. You can use V-Bucks to buy various items as well as Battle Pass. Talking about Battle Pass, it is a way to progress to another level, win experience, and items on completing certain objectives.
Challenge:
Fortnite is a sound-sensitive game, and this is one of the challenges of the game. Every step you take or the change of weapons, is audible to other players. But this is a survival game and it is unavoidable. What you can do to keep a low profile is ensure your surroundings are clear when you are scavenging for loot and building material. Also, walk and crouch; running creates a puff of smoke and makes you visible.
This is a high-octane game that is buzzing with thrill at every corner. Fortnite challenges you to stay alert and on top of your game. There is never a moment of relaxation or your brain stops functioning. So, are you ready to power through the game? There are unexpected elements and players at every turn.
Quick Tips:
Listening for footsteps and sounds is half the work done. You know if anyone is approaching or danger is lurking nearby. The best way to narrow down on the sound is to own a good headphone.
When the map starts to shrink and you are far off from the safe zone, then make a dash to the boundary. If you come across other targets, skip it. You rather be inside the circle of playing and kill and then get eliminated.
Tom Clancy's Rainbow Six: Siege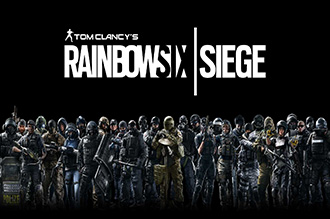 Genre:
First-person Shooter
Publisher:
Situated in France is a massive gaming company, Ubisoft Entertainment. They are the ones that published Tom Clancy's Rainbow Six: Siege and it was developed by Ubisoft Montreal. This game is one of the top multiplayer games that has won many awards. The other games published by Ubisoft are Assassin's Creed, Far Cry, Just Dance, Prince of Persia, Rayman, Raving Rabbids, and Tom Clancy's.
Cost:
Based on the edition of the game and device, the cost varies from Rs. 1500 onward.
Platform:
Windows/ PlayStation/ Xbox
Gameplay:
Tom Clancy's Rainbow Six: Siege has an interesting storyline that takes you through a world of terrorists. The story goes that the Rainbow Program was deactivated three years ago. However, there is a rise in the number of terrorist activities that has wreaked havoc around the globe. One of the main groups is White Masks. Hence the program is reactivated, and the new leader is Six. He assembles a team of operatives from various countries to take on the White Masks. These recruits go through intense training, from hostage situations to bomb disposal. Then one fine day White Masks unleashes a mega attack. Will Six's team ready to take on the risks? Can they protect the world from these insidious terrorists?
This multiplayer game incorporates a five versus five players. There are set objectives and each team either has to defend or attack. However, you do not jump straight into the mission. Each team has to undergo training and figure out the best ways to utilise each operatives talent. For instance, the defending team has to use resources and abilities to divert the opponent from attaining their objective. Similarly, the attacking team have to use their strengths to snoop and gain information of the defending players. This is the phase where the teams are forming their strategies.
There are 20 massive maps, yet the combat and attacks are at close quarters. If a player dies, he has to wait till the round ends, but they can contribute to the team by entering the support mode. Here they can inform the team of the opponents' location and activities. It is important to communicate with other teammates to succeed in the game.
Editorial Review:
The Tom Clancy's Rainbow Six: Siege is a phenomenal game for multiplayers. Each round span for around 20 minutes, but it is filled with energy-pumping activities, heart-stopping objectives, and exhilarating teamwork. It is a game that is bursting with destruction and mayhem at each stage and with every mission.
There are three main modes in the game:
Situations: This is the mode get the experience to play the game and the test your abilities. In the Situations mode, receive the intensive training that will be helpful when you are in the line of fire. You will also win in-game currency called Renown for exhibiting your skills under pressure.
Competitive Multiplayer: This is the most exciting mode that gets you to the heart of the game. In this mode, team up with players to undertake rescue missions, secure key locations or defuse dangerous explosives. These activities spread across the maps and it can get intense when 5-v-5 hit the streets.
Terrorist Hunt: In this mode, team up with friends and take on player versus environment missions. It is super fun and entertaining when you put on a unified front. Go as a team to diffuse bombs, neutralise enemy combatants or protect key assets across a range of maps.
In order to form a team, you need operatives or characters. In Tom Clancy's Rainbow Six: Siege there are 40 operatives and increasing. Every now and then you will be introduced to new players. They are from all over the world and exhibit distinct skills and abilities. Pick the right one to enhance the team's tactical response. Each of them also has unique set of weapons and gear to fuel their role.
These missions are spread over 20 maps. What is interesting is that you traverse the globe to defeat the terrorists. Each of the maps are based on various locations scattered in different countries. There are a number of scenarios too, which helps you unlock operatives and garner new items for cosmetic changes. Tom Clancy's Rainbow Six: Siege keeps evolving, look out for the seasonal updates. Here you will find new and interesting maps and new operatives. It ensures the gameplay stays interesting.
Challenge:
Tom Clancy's Rainbow Six: Siege is a game that is not only multiplayer, but also multi-level. There is a lot of unique and engaging missions and requires tactical planning. If you are new to the game, it will be challenging to understand the operatives, missions, and maps. It can get overwhelming. Hence, do not skip the Situations mode and jump directly to competitive mode. You will get thrashed at every bend.
Quick Tips:
Besides the Situations mode, try out the Terrorist Hunt too as a tutorial. It is a great way to increase your momentum in the game and stay at the top of the ranking. Go on solo missions, which works out to be a training method. Test out weapons and explore the land and shape up your gameplay.
If you are new to the game, you are pumped and excited to create destruction. However, start slow – follow the training, listen to instructions, learn to use breaching charges as well as the drone.
When it comes to laying traps, Frost, Kapkan, and Lesion's Gu are the operatives to select. Traps are one of the best ways to take out the enemy. Understand how to use each of the traps to cause maximum damage.
Riptide GP: Renegade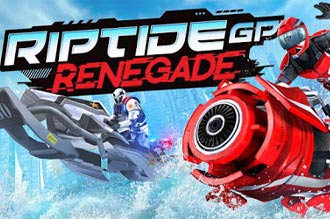 Genre:
Racing
Publisher:
Once you play a game on a console, there is no going back to playing online games on mobile. Victor Unit understands the quality and graphics that is involved in creating such games. They are also aware that people are now playing games on their phones. So, they are developing games that is similar to console games, but it is playable on mobiles. Riptide GP: Renegade is one such game that offers umpteen features.
Cost:
For Rs. 59 you can download the game on your phone, but the cost varies depending on the device.
Platform:
Android/ iOS/ PlayStation/ Xbox
Gameplay:
Step into the future of racing. Riptide GP: Renegade takes you to a future where the city is bustling, but all the activity is at the waterways. So, in this game you are racing on Hydro jets on canals and waterways that pass through the city. You get a glimpse of the future, where the city is surrounded by water. As you speed through the waterway, you come across flooded ruins, tall glass buildings, residential areas, and busy factories.
Riptide GP: Renegade is a heart racing game. Your character is encouraged to participate in races, but also showcase various stunts. These factors will bump up your score and help you unlock various characters, vehicles, and features for customisation. It is a simple game to understand, but the thrill lies in the gravity-defying stunts and the perilous waterways that is filled with twists, turns, and obstacles.
Editorial Review:
Riptide GP: Renegade is a fast-paced game that really gets your pulse beating rapidly, but the exhilaration it brings is priceless. It is a one-of-a-kind game, where you race around the city on hydro jets surfing the waterways. In order to enjoy every aspect of the game, it is important to know all the features.
Deep Career Mode: This is the best mode to learn the controls, get the hang of the hydro jets, and unlock new features. The Deep Career Mode introduces you to a number of races. You also get into fights with the boss. Your success in these feats will decide your ranking in the underground hydro jet racing circuit. You get to win in-game cash and experience. Use it to upgrade and personalise your vehicles, reveal new stunts, and improve your performance.
Online Multiplayer: Once you hone your skills, enter competitive races. This is the place to feel the energy surging through your veins. You are up against players from around the world. Compete in live online matches, where eight players with similar competence fight it out to be the winner.
Challenge Mode: When you are confident about your racing skills, take on the challenge mode. In this mode, you can test your abilities against ghost recordings of your friends and try to beat their performance. Rise up on the leaderboards by entering this mode.
Thrill-Ride Environments: This is one of the most fun races you will enter. In this mode, you can zoom through floating factory platforms, face harsh waves, and even permeate into a military base that is in a battle. So, tap into your exploration side and go on an interactive route, with ever changing obstacles and secret shortcuts.
Split Screen Multiplayer: Gather your friends for a multiplayer level challenge. In this mode, play the game in local split-screen multiplayer championships. You can get maximum four people to play the game on a single machine.
Along the journey to rank on the leaderboard, you can unlock new, powerful vehicles that will give you an additional boost. Win money and customise these vehicles. When you are racing on water, you get to witness breathtaking water physics and water spraying effects. Riptide GP: Renegade is a fabulous racing game that offers you amazing multiplayer options.
Challenge:
One of the toughest things to handle is the hydro jets. They are powerful and the speed is challenge. It is difficult to control the vehicle when the strong waves toss you up and down. Also, you have to maneuver pass the obstacles without losing control. The best place to master the skills is in the career mode. You are taken through various races, which gives you the feel of the machine and the stormy waterways. Another way to gain control of the vehicle is to upgrade it whenever you can. This will give you better grip.
Quick Tips:
This is a racing game, but there are shortcuts that will push you to the forefront of the race. So, keep your eyes peeled for them.
When you are lagging behind, you are tempted to restart the race, but hold on. Finish the race and get the dollars and experience points. It can go into upgrading the vehicle. If you restart the race, then you will lose out on the goodies.
Sea Battle 2
Genre:
Action
Publisher:
BYRIL is the company that has taken the much-loved board game and transformed it into an online game. Sea Battle is a popular game from our childhood, which has an upgraded avatar online. The other games that BYRIL has published are Tic Tac Toe 2, Doodle Alchemy, Doodle Basketball, and Dots Online.
Cost:
You can download and play the game for free, but there are microtransactions too.
Platform:
Android/ iOS
Gameplay:
If you have played Sea Battle in your school days, then you will fit right in with the online version of the game. As the name suggests, this game or the battle takes place at sea that is filled with beautiful islands. The mission of the game is simple: attack the opponent's port while securing your port at the same time.
This game is also played in the traditional 10x10 grid where you place your ships. The opponent also does the same and they then take turns to strike cells to guess where the ship is stationed. One player's base is at the lower-left corner, while the other player's is at the upper-right corner. Every player has thirteen naval vessels which stands for eight types of ships.
Form a fleet to invade your opponent's base. Divide them into small fleets. At least three ships in each fleet, so there can be four fleets. You can also have single ships navigating the waters. Note that large fleets should not two of the same ships. When fleets are deployed, the first ship selected as part of the fleet becomes its flagship.
Editorial Review:
The objective of the game is to destroy the entire enemy fleet. But it is simply not the board game that has been copied. The game is innovative offering an advanced mode to the players. The players have a fixed amount that they can use to spend on aircraft, submarines, radars and many more similar things. This arsenal can be used during the game for explosive results. The fantastic thing about the game is how it is lay out. The art and illustration look like you are actually sketching it out on a notebook. If you loved this game then, then this is surely that is going to charm you.
It is amazing how well the online version adopted the board game. Put your strategy to the line and play against players from all over the globe. When you win a battle, your rank rises; so, you can move from sailor to admiral. To win rewards and unlock new features, participate in epic arenas. Unlike the board game, you can get to build your own port city. It is super interesting and makes it more engaging. You can also player against the computer and try to defeat it.
The game also gives you the option to play Sea Battle 2 with your friends and family via Bluetooth. You can also chat with them during the battle. An interesting feature of the game is that you can play with one device too. You and your friends can take turns moving their ships, choosing the weapon and fighting on one phone or tablet.
There are various trophies to be won in the various tournaments. So, participate and win trophies to fill your room. Also, aim at increasing your rank. Rise up on the global leaderboard to become the best player.
Challenge:
Once you are confident with your skills and strategy, you are itching to take on the bot. It is definitely difficult to defeat artificial intelligence, but it sure makes your brain ticking. Generally, the AI places its boat all over the place. So, to act accordingly scatter the bombs. It may increase the possibility of beating the AL
Quick Tips:
Basing off the challenge, it is advisable to place your ships far from each other. Placing them close to each other will destroy more ships, when the opponent strikes.
Understand the impact of the power-ups. Each of them has their strengths, which are useful in different situations. For instance, you can use a bomber airplane to drop several bombs in one place.
Brawl Stars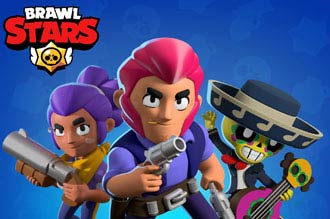 Genre:
Action
Publisher:
If you are looking for multiplayer games that are fun, relaxing, and exhilarating then Supercell has the games for you. This is a gaming company that developed and published mobile games that are free-to-play. This includes Brawl Stars and other successful games such as Hay Day, Clash of Clans, Boom Beach, and Clash Royale.
Cost:
This multiplayer game is free-to-play, but there are microtransactions to speed up the gameplay.
Platform:
Android/ iOS
Gameplay:
Brawl Star is a fabulous game that is filled with action, adventure, and amusement. In this multiplayer game, the players enter different battle modes that have varied objectives. In each of the modes, you have to defeat the opponent, complete the task, and gather various components such as gems, stars, power ups, and other loot. With these items, you can unlock various elements and abilities in the game that will pump up your gameplay.
There are two ways to play Brawl Stars: as a solo player or play with friends in a team. The game is adorable that you can have a unique and quirky Brawler avatar such as ninja, wrestler, robot, cactus, and more. The next step is to select a game mode in order to begin playing.
The different game modes available in Brawl Stars are:
Gem Grab: Collaborate with three players and accumulate and hold 10 gems to win. This is a 3v3 playing mode, where you need to beat the enemy camp and win the valuable gems. If you get killed, you will lose the gems.
Showdown: This is completely a battle royale-type of playing mode. Enter the game as a solo or duo and fight to survive. This is a great place to pick up power ups.
Bounty: In this playing mode, you have to win stars to win the match. Here too it is 3 players versus 3 players. Fight your opponents to gather stars. The team with the most stars wins the match.
Heist: Team up with 3 players and sneak and blast your opponents' locker for the treasure. In this mode too, it is 3v3 players. It has a hint of battle arena gameplay, where each squad must unlock the opponent's locker and secure their locker too.
Brawl Ball: If you love playing football, then you will enjoy this mode. In this 3v3 players, you enter into a football match. So, sharpen your foot work and showcase your talent. You have to score two goals before the other team. There are no red cards here.
These are the main modes, but throughout the year there are special events. They have different challenging game modes. These games are short and last for approximately three minutes. So, warm up your thumbs and start grabbing.
Editorial Review:
It is interesting how Supercell games have similar graphics, yet they are different. So, is the case with Brawl Stars, the visuals are in line with the other Supercell games. Just the bright use of colours, the fun interface, fascinating gameplay, you know this game will be fun. What adds to the enjoyment is when you play it with others.
If you are new to the game and download it for the first time, then you are introduced to a tutorial. This is very helpful, especially as you can learn the controls of maneuvering your brawler (character) and aiming and firing. Once you attain the skill and pass the training, you are put to test in a Gem Grab game mode. Only if you excel in this training, you are allowed to unlock the full game.
Collect as many items as possible to unlock other brawlers that have with unique and basic attack ability. There are also Brawl Boxes and Big Boxes that you can open, which has special treats. However, it can take months to unlock all of them.
As for the controls, you use your left thumb to move and right thumb to aim and shoot. You are given limited ammunition, but it gets full at varying speeds depending on the character you have selected. As for your super metre, it increases when you take down your target.
Overall, Brawl Star is an exciting free game to play. The gameplay is easy to understand, the events are interesting, and the interface is appealing to the eyes.
Challenge:
Brawlers are fun character, but it takes time and practice in handling them. They are difficult to get a hang of the characters—their movement and firing in the initial stage. To add to it, the time limit is overwhelming. However, keep on playing the game and you will be able to control your Brawler with ease.
There are two ways to aim and shoot—automatic and manual. You would think, automatic is easier to use, but not all players agree. This mode of shooting has its flaws—the impact of the shot is not spot on. You tend to miss the target. But you have the option to select manual aiming. All you have to do is press and hold the relevant button. Your attacks are more effective.
Quick Tips:
There are plenty of Brawlers to choose from. They increase your points and give you heightened abilities. However, it is advisable to test it before picking it in a friendly match.
Every game has its secrets, so does Brawl Stars. If you are new to the game, then you are unaware of the hiding mode—you are completely invisible to the opponent. It is available in every gaming mode and you can try out numerous tactics.
Collect as many gems as possible. Save them to buy the boxes that holds various useful items.
Mordhau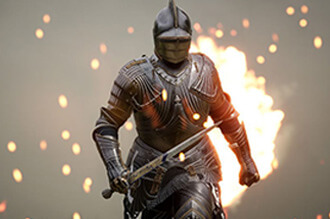 Genre:
Action
Publisher:
When Mordhau was released it quickly gained momentum in the gaming community, especially the multiplayer gamers. Interesting it is developed by Triternion, an independent studio in Slovenia. It is unbelievable, but the game was financed by a crowdfunding portal.
Cost:
The cost for the game ranges from where you buy it. Mordhau is available at Rs. 699 onward.
Platform:
Windows
Gameplay:
When most of the online games are all about powerful weapons, new-age gear, and stellar vehicles. However, Mordhau takes us back to medieval times. It is an intense combat game that is filled with raw energy and unruly fights. You have to get into fights with medieval weapons that include swords, spears, shields, hammers, bows, siege weapons and other such artillery. You can also get into hand-to-hand combat with the enemy.
What is amazing about the game is that you are thrown into a world of medieval fighting skills. You can beat the opponents with interesting techniques such as directional strikes, stabbing, kicking, dodging, blocking, and parrying. When in combat keep an eye on the health and stamina bar. These moves can drain you out. You get to ride into battle on the noble stead. The game can be played in two perspectives – first person and third person perspective.
The other interesting feature of the game is the ability to change the appearance and gear of your mercenary. You can go to the extend of changing their body type, face, voice, armour, weapons, etc. Ensure you choose the right sort of armour too, or it will slow you and your soldier. It is one of the most engaging and interesting games out there.
Editorial Review:
Mordhau really grips you with the level of combat and the use of skill needed in the game. There are various game modes that will keep you entertained for a long time. Let us take a look at these modes:
Frontline: There are 64 players in this mode that are divided into two teams. Both the teams are given 1000 point. Based on what each team completes or achieves, the points increase. When you fight, capture the opponent's base, or complete the objective, your team gets points. However, points can be reduced if a player is knocked out or your territory is captured. To end the game, simply complete the mission.
Invasion: There are 64 players that are separated into two teams. One team is the defender and the other is the attacker. This is a time-based game, but there is a twist. Each team has to fulfill the objective. If the attacker completes their mission, the time increases. If the defender loses, then the next objective is set. Defender win if the timer runs down to zero. Attackers win if all objectives are completed within time limit.
Battle Royale: 64 players fight to survive. If you die, you cannot respawn. The person that survives, is the winner. You enter this mode with weapons or armour. You have to scavenge to find the necessary items to help you speed through the process. As time passes, the map will shrink, so stay within the safe zone and continue fighting.
Horde: Here a team of player go against enemies that are controlled by the computer. This is a tough mode to play. At the start of the game, the player does not have weapons and armour. Even their health is regenerated differently. To improve these aspects, the player must defeat the enemies and survive the round. The player will win a quarter of their health and currency. You can use the currency to purchase equipment, armour, and weapons
Skirmish: This is a team-based mode, where the last standing team win. If a player dies, he will not be respawned into the game.
Deathmatch: This is a deadly mode, where players go into combat with each other, solo. The person to achieve the set number of kills, wins that game.
Team Deathmatch: This is similar to deathmatch; however, the two equal teams go into combat with each other. The team with the most kills, wins the game.
It is an intense game that baffles you are first, but you are right on board quickly. There is plenty to do change in the game, which makes it very engaging.
Challenge:
Mordhau is unlike any other game you have played. It is filled with attack styles that are different from the action and combat games. So, if you are a beginner, it will take some time to master the styles of attack, but there are various gaming modes to help you brush up the skills. Try out different combinations of attack to help you find what works, when.
Quick Tips:
In medieval combat, there is an element of unpredictability. Most of the times, the player is standing straight and unleashing various slashes and technique. Introduce unpredictability in the game by contorting your body.
There are moments in the game, where the opponent is coming at your aggressively. You tend to panic, you cannot think straight, and stand the possibility of dying. Stay calm, your opponent is more likely to know few basic techniques. Understand the patterns and the predictability of it, then strike when he least expects it with a stunning technique.
It is difficult to attack players with a shield. One of the techniques to use the overhead strike by jumping during a strike. You can also aim below the belt so that the player drops their shield or strike around the shield.
Asphalt 9: Legends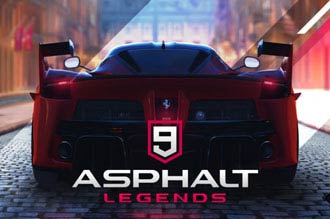 Genre:
Racing
Publisher:
If you are looking for a top multiplayer racing game, then Gameloft has a great option. They are the brains behind Asphalt 9: Legends, one of the most popular racing games of the decade. This company brings with them a rich experience is developing and publishing games. They have used it to adopt as well as create some of the most amazing games. For instance, they have adapted Prince of Persia and Tom Clancy's Splinter Cell from console to smartphone.
Cost:
This racing game is free to download and play. However, it has the option of microtransactions if you want to bump up your performance quickly.
Platform:
Android/ iOS/ Windows
Gameplay:
You may think Asphalt 9: Legends is just another racing game. Where the player joins races and be the first car to cross the finishing line. This game has a lot more to offer compared to the other racing games.
Asphalt 9: Legends has three modes of racing. It can be divided into:
Career Mode: This is single-player game, where you need to finish different races or chapters.
Multiplayer Mode: This mode if filled with thrill. You are racing against other online players in real time. It is a complete burst of energy when you are racing with real players from around the world. It is one of the best modes to play. It is pumping with thrill and totally edgy.
Events: The platform has daily and weekly competitions that you can enter and bump up your credibility.
To kick the gameplay up several notches, check out the three categories of racing in Asphalt 9: Legends. They are:
Classic: This is the most basic way of racing. There are particular number of racers and you have to race ahead of them.
Time Attack: There is time limit in this category. You have to cross the finishing line before the time runs out.
Hunted: Can you drive away from the police? In this category, the player has to escape the police in a hot pursuit, without crashing or running out of time.
It is one of the best free online games that will have you enthralled in the gameplay. The rich experience of the developers is visible in the game. From the options to the excitement on the streets, Asphalt 9: Legends is a top-notch speed game.
Editorial Review:
This game has made waves in the online racing community. This is the ninth installation in the Asphalt Series, and it is filled with more power. You feel like you are in the front seat as you whizz around the streets in hypercars even though it is an online game. If you love the power of the engine and the rush of speed, then get this game, which is available for free.
The control of the car is the first thing to stand out. It is easy, smooth, and effortless. In Asphalt 9: Legends, Gameloft has introduced new changes, which is a default control that is called TouchDrive. This feature allows the player to be in control of maneuvering the beast. You can decide which side the car should turn, drift, use nitro (power) and change a path by swiping. However, the player has no control over the mechanics of the car—accelerator, brakes and turns itself the car.
The multiplayer mode is one of the most exciting features of Asphalth 9: Legends. In the career mode, you can improve, sharpen, and excel at your driving skills. There are over 60 seasons to complete and 800 events to participate in. Once you are at the top of your game, enter the multiplayer mode that is pumping with power and excitement. This is the place to become the Asphalt racing legend. Join races that have seven racers or players that are from all across the globe. In the multiplayer mode, you are put through a true test of your racing skills.
What makes the game appealing is the powerful visuals that transports you in these hypercars. You feel like you are in the driver's seat, driving super-fast on the streets and past the other cars. This is due to the high-end graphics. It beautifully encapsulates the speed and thrill. The detailing in the graphics, whether it is ice, smoke, or sparks, throws you right into the game.
There are approximately 75 cars to unlock and drive. You begin with a simple car, the Mitsubishi Lancer Evolution X—it is the lowest rung car. As the game proceeds, you can unlock mean and fabulous cars. You can also customise your cars. All you have to do is acquire blueprints of it by winning them in races and then you can personalise it, inside and out.
Asphalt 9: Legends is one of the best racing games that is free to play. Although it free, it does not skimp on the graphics, gameplay, and detailing.
Challenge:
Nitro boost is one of the features that gives your car the necessary power to speed. When you use it, is vital and controlling the car in this mode is challenging. If the timing is wrong, then your car is pushed back few positions. To use it to your advantage, time the use of Nitro.
Quick Tips:
For a bigger power boost, you have the option of Perfect Nitro and the perfect time to use it is when you are closer to the finish line. Tap on the button once and wait for a small blue line, then tap it again but for a longer duration for a more powerful boost.
During the race, there are flags dotting the streets. Collect as many as you can. It will help you unlock different modes and help you progress from one season to the next.
Want to earn extra cash? Play the race again. You can use the money to upgrade your car.