Best PC Games To Play Online
Updated: Oct 18, 2019, 18:00 IST << Back
---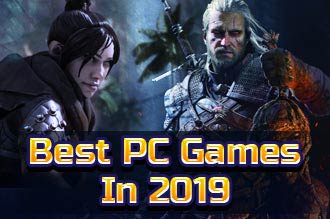 Intricate, challenging, and ambitious, PC games have come a long way. PC is not only the best platform for playing games, but it also offers the broadest range of titles. But it may not be an easy task to choose the game and play among the millions of options available isn't it? Making it simpler for you, here are probably the best ten games of various genres you can have a go at.
Apex Legends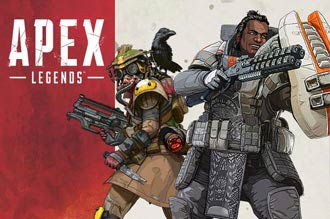 Game Genre: Battle Royale
Publisher: Electronic Arts
Cost: Freemium
Platform: Windows / PlayStation / Xbox

It is one of the popular battle-royale PC games ruling the internet. What makes it gain a positive trend worldwide is its flexibility in including the unique features of all the other battle-royale games into it. In fact, those features are nicely modulated and are made to look even better.
Challenge:
The aim is to be the only surviving team. Use strategy, ammunition, and skill to take down other teams and become the apex.
Gameplay:
"Survival of the fittest" can be called as the theme of this game. You will have a couple of teammates with whom you must join and face 19 other teams each comprising of three members just as yours. You must survive this gruesome competition to emerge triumphant. At the beginning of the game, each player is required to choose a specific character with different responsibilities assigned to. Look for surviving the battle-royale by equipping yourselves with grenade, guns and body armours. Make the right choice of jump master, ensure the quality of your loot, revive your teammates and get quick access to weapons. If you are able to do these basics right, then you have a better chance of survival.
Editorial Review:
The game has a wonderful gameplay having many features like care packages and ability to revive your teammate in a specified time. Overall it is a must play game if you are a first person shooter battle-royale lover.
Quick Tips:
The rookie mistakes we make are picking characters that is edgy but select a legend that matches your playing style. The other thing is one tends to wander off away from the squad. Stick together and take down other teams.
Tech Specifications:
OS: 64-bit Windows 7
CPU: Intel i5 3570K or equivalent
RAM: 8GB
GPU: Nvidia GeForce GTX 970 / AMD Radeon R9 290
GPU RAM: 8GB
HARD DRIVE: Minimum 22 GB of free space
Overcooked 2
Game Genre: Simulation
Publisher: Team 17
Cost: Rs. 1300
Platform: Windows / Mac / PlayStation / Xbox / Nintendo

This one, as the name indicates, is a chaotic cooking game played with one to four players. Be ready for anything as a cook. Who knows what your customers demands are!
Challenge:
You must serve the needs of the hungry customers by preparing a variety of dishes in unconventional kitchens.
Gameplay:
Share a kitchen with three other cooks. Work together and run around for preparing the food orders that appear at the corner of the screen. With the help of "throw button", reduce your time consumption by throwing the food rather than walking across with them. Pull up the raw ingredients, taking them to the cutting board for chopping and drag them to the frying pan or oven for cooking. As you near the end of the game, the levels start to become difficult with every player is required to manage many activities.
Editorial Review:
There are no significant changes added or omitted as compared to its first version but for the inclusion of a throw button that you can use to throw food directly into burners or cutting boards that eliminates the idle time. The game play is simple to understand with underlying multi tasking depth. The levels add variety to it and keeps the game exciting.
Quick Tips:
In real life, when a job gets difficult, you delegate it to others, similarly when things get cooking in the kitchen, give it to your other chefs. And always keep your eyes fixed to the pots and pans on the burner. You don't want your dish going up in flames.
Tech Specifications:
OS: Win7 -64 bit
CPU: Intel i5-650 / AMD A10-5800K
RAM: 4 GB
VIDEO CARD: Nvidia GeForce GTX 650 / Radeon HD 7510
VERTEX SHADER: 5.0
RummyCircle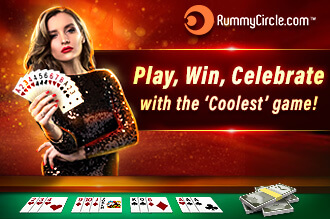 Play Rummy Now
Game Genre: Card Games
Publisher: Games 24x7
Cost: Freemium
Platform: Android / iOS / Windows

Card games - more importantly Rummy is not something new to anyone. But have you ever tried playing it online for real cash? If you are yet to, well you have got the right platform to play in the form of RummyCircle.
Challenge:
The winning hand includes a pure sequence, impure sequences and sets. Create the combinations quickly, before the opponent declares.
Gameplay:
The game begins with the toss as to who should start the game. Once the cards are dispensed to all, the players must form at least two sequences one of which has to be a pure one and remaining can be grouped to form sets or sequences. The first one to declare the game fulfilling its objective is said to have won the game. You can also use the joker cards to form sets or sequences. The players on each of their turns should take a card from open or close deck and discard the one which you already have in your hand. Players with excellent memory can perform better than other players since they need to remember their opponent's moves and make their moves accordingly.
Editorial Review:
Video tutorials that are available on this platform can make you an expert even if you start as a beginner. Play as many practice matches as you can to prepare yourself for cash tables and tournaments. The international level security features, next to none, protects your private data. If you are a lover of Rummy games, you can't miss this opportunity of playing it online.
Quick Tips:
If you are hoarding high value cards, it will increase your points in case your fellow player declares. Hence, discard Ace, King, Queen or Jack into the discard pile. The most common strategy is to focus your attention to forming a pure sequence initially itself. Without a pure sequence you cannot declare.
Tech Specifications:
CPU - Pentium 4 and above is recommended.
RAM - 512MB is recommended.
Operating System - We support our games on Windows 2000, XP, Vista and 7, as well as on Linux. Our games are known to work on Apple Mac computers as well.
Screen Resolution - 1024x768 is recommended.
Flash Player 9 or greater should be installed on your computer.
Euro Truck Simulator 2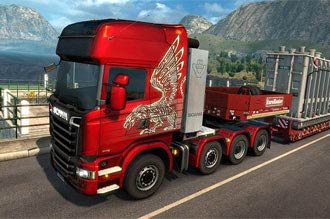 Game Genre: Vehicle Simulation
Publisher: SCS software
Cost: Approximately Rs. 1000
Platform: Windows / Mac / Linux

This game lets you experience the feel of a truck driver by just sitting at home. The beauty of these computer games is that it gives you a real-life experience while playing.
Challenge:
The end goal is to be a successful owner of a transportation company.
Game Play:
This game is divided into two parts. First you select a headquarter anywhere in Europe where you will be hired as a truck driver. You will be given quick jobs at first wherein you are expected to pick up and deliver the cargo at the desired location. As your economy increases, you will be able to buy your own truck after taking loan from a bank. Buy many more of them and eventually build an empire of your own, hiring many drivers too. Develop your company and improve your economy.
Editorial Review:
As far as the features are concerned, the game offers you the same in plenty. You have countless customisation options in addition to many licensed trucks. The driving physics features in this game are too advanced, giving you a great riding experience. It does not stop with it. The economy allows you to create your own transportation company too.
Quick Tips:
Familiarity is the key to mastering the streets. Pick a country, where you are familiar with the traffic rules. For instance, select a country that drives on the right side of the road. Also, get bonus points by parking the truck in the designated spot.
Tech Specifications:
OS: Windows 7/8.1/10 64-bit
Mac OS X 10.10 (Yosemite)
Processor: Quad core CPU 3.0 GHz
Memory: 6 GB RAM
Graphics: GeForce GTX 760-class (2 GB)
Hard Drive: 3 GB available space
Portal 2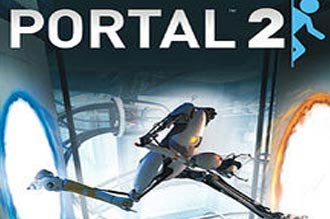 Game Genre: Puzzle
Publisher: Valve Corporation
Cost: Approximately Rs. 2000
Platform: Windows/ Mac / PlayStation / Xbox

This is a first-person puzzle platform video game where the puzzles will be solved by you by placing the portals and teleporting between them. The puzzles are quite challenging with the world map looking bigger than its previous version. Get ready to scratch your brains.
Challenge:
Are you up for puzzles? Then come explore the Aperture Science Labs by solving puzzles. And the end of it, you are faced with GLaDOS - the occasionally murderous computer companion.
Gameplay:
The player who dons the role of the protoganist of the game called Chell must solve puzzles using the Portal gun or Aperture Science Handheld Portal device. This is in case of Single player campaign. In case of co-operative campaign, the player becomes one of the two robots (Atlas and P-Body) whereas in the community-developed puzzles, he/she turns a simplistic humanoid icon. Only limited damage can be tolerated by them and they are prone to die whenever they sustain injury. Once the single player campaign ends with Chell's death the co-operative campaign starts and finally the game ends with the robots gaining entry into the Vault where the humans are stored in stasis.
Editorial Review:
You will be playing the role of Chell and not as some look alike or a clone of her. This game is purely based on Physics and if you can figure it out, the puzzle solving may be quite easy. You may struggle at times and may die too a few more times in the process of finding the answers for some of the puzzles. The dialogues are beautifully scripted too and the conversations between the two bots look actual. In short, it is one of the most popular online games for PC which you cannot resist playing.
Quick Tips:
To spine the Laser Redirection Cube, remove the dropper, then rotate it in the position that you want. Now you can change it to whatever cube you want to use as.
Tech Specifications:
OS: Windows 7 / Vista / XP
MAC OS X 10.6.7 or higher
Processor: 3.0 GHz P4, Dual Core 2.0 (or higher) or AMD64X2 (or higher)
Memory: 2 GB RAM
Graphics: Video card must be 128 MB or more and with support for Pixel Shader 2.0b (ATI Radeon X800 or higher / NVIDIA GeForce 7600 or higher / Intel HD Graphics 2000 or higher).
DirectX: Version 9.0c
Storage: 8 GB available space
Sound Card: DirectX 9.0c compatible
Battlefleet Gothic: Armada 2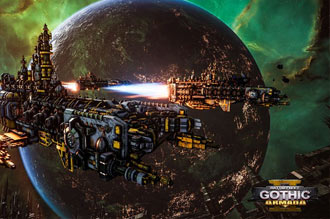 Game Genre: Strategy
Publisher: Focus Home Interactive
Cost: Rs. 799
Platform: Windows

Armada 2 is one of the online computer games set in space which is about giant spaceships clashing in the war hammer 40000 universe. This game could make you scream with excitement on many occasions.
Challenge:
The objective of this game is to gain control of the Gothic sector of space for which you must involve in various space battles of epic proportions.
Gameplay:
Customise your ships from the fastest frigates to the gigantic ones by adding weaponry, defense, sub-systems, etc. There are three campaigns for you to play – the Imperium, the Necrons and the Tyranids. Manually or automatically engage the targets with your ships and prioritise the enemy ships which you have to fire. It is an out and out strategy game where you use your intelligence and proactive customization in winning the space battles.
Editorial Review:
The game's battles not only have some random skirmishes but also are packed with scripted missions at times. The ship movement and the paths are not easy but therein lies your challenge. It is a 2D plane where the battles take place which makes the plot very interesting to learn.
Quick Tips:
An overheated ship engine will cost you dearly. So travel for it to cool down. It takes time to destroy a well-equipped unit, so turn your attention to the enemy's turrets.
Tech Specifications:
OS Windows 10 version 18362.0 or higher
Processor AMD FX-8350 X8 (4,0 GHz)/Intel Core i7-3770 (3,9 GHz)
Processor: 3.0 GHz P4, Dual Core 2.0 (or higher) or AMD64X2 (or higher)
Graphics AMD Radeon R9 270X/NVIDIA GeForce GTX 760
Memory 8 GB
Devil May Cry 5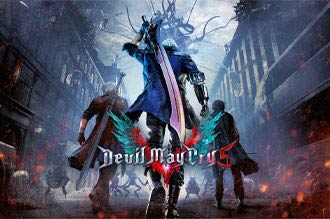 Game Genre: Action - Adventure
Publisher: Capcom
Cost: Rs. 2999
Platform: Windows / PlayStation / Xbox

A fast-paced hack and slash combat awaits you as you download this game. Like most of the games, the beginning of the game can be quite simpler, but it tends to become harder and harder.
Challenge:
A game that takes you on a journey to save the earth from demonic powers.
Gameplay:
This game gives you three characters to portray – as Nero, Dante and a new character called V.A.Spate of demon attacks. Each of the three has a unique style and so different games await you as you don each role. You have a variety of attacks such as long range attacks, close range attacks, dodge/evade attacks and a couple of other moves which you can use in battles with perfection. If you are new to the series, choose human mode to execute your moves effortlessly. Switch between the three characters and figure out as to how to defeat the demon King called Urizen who resides inside a giant demon tree, sitting on a throne. It is the main purpose of this game, after all.
Editorial Review:
It is a double header game of both action and adventure combined featuring third person swordplay and gunplay. There are many purchasable upgrades for each of the characters as you start the Son of Sparda run. You will love seeing your rank climbing consistently as you win every fight.
Quick Tips:
There are numerous collectibles and hidden secrets in each level. The fun is in hunting them down. If you are rusty at the game, use the void training area to sharpen your moves and skills.
Tech Specifications:
OS: WINDOWS® 7, 8.1, 10 (64-BIT Required)
Processor: Intel® Core™ i5-4460, AMD FX™-6300, or better
Memory: 8 GB RAMGraphics: NVIDIA® GeForce® GTX 760 or AMD Radeon™ R7 260x with 2GB Video RAM, or better
Storage: 35 GB available space
The Witcher 3: The Wild Hunt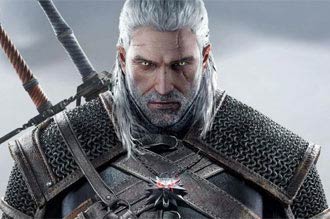 Game Genre: Role-Playing
Publisher: CD Projekt
Cost: Rs. 1499
Platform: Windows / PlayStation / Xbox / Nintendo

Role-Playing games are the ones that rate you as an individual and estimate your ability to overcome trying situations. The Wild Hunt is one such game. This game has a great storyline and engaging game systems. Also, it is bestowed with interesting quests and side quests in addition to many activities.
Challenge:
Go on an adventure through worn ravaged cities that is infested with monsters on a quest to find the Child of Prophecy.
Gameplay:
This action packed role playing game revolves around Geralt of Rivia who is a monster hunter who needs to be controlled He can do any kind of actions like jumping, dodging, running, swimming, etc. He uses steel sword to kill only humans and a silver sword to kill monsters and other creatures. As a player, take out the swords and counterattack the enemies. You can use either light attacks which are supposed to be fast but weak or heavy attacks which are normally slow but on the contrary very strong. Purchase inventories by upgrading and even craft special weapons and bombs. As a role-player choose the variety of options available and use them sparingly whenever required.
Editorial Review:
The story missions are kept in such a way that you don't digress from the storyline although you move away from one point of the map to the other. The action and dialogue scenes as well as boss battles - all of them have a consistent bond to the storyline.
Quick Tips:
When your health is low and your ammunition is depleting, turn to meditation. When you are not in a battle tap the meditation option and improve your health, potions, and ammo. If you come across an enemy that you are unfamiliar with then, look it up in Bestiary – it will tell you how to take it down.
Tech Specifications:
CPU: Intel CPU Core i7 3770 3.4 GHz / AMD CPU AMD FX-8350 4 GHz
RAM: 8 GB
OS: 64-bit Windows 7 or 64-bit Windows 8 (8.1)
VIDEO CARD: Nvidia GPU GeForce GTX 770 / AMD GPU Radeon R9 290
PIXEL SHADER: 5.0
FREE DISK SPACE: 40 GB
DEDICATED VIDEO RAM: 2 GB
Game Beasts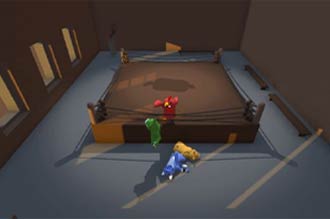 Game Genre: Action
Publisher: Double Fine Presents
Cost: Rs. 1120
Platform: Windows / PlayStation / Xbox / Mac

Unleash your energy in this game. If you love action, more specifically fighting, then you will love this experience.
Challenge:
Personalise your character and get into various gang fights or melee game mode. Come out standing tall.
Gameplay:
Aspiring to become a boxer like Mike Tyson or a Kungfoo expert like Bruce Lee. Why can't you try it out on a trial basis sitting at home by playing Gang beasts? Participate in eight multi-player stages and unleash all your hidden anger on your opponents. Punch them, kick them and toss them over the stage like how they do it in professional wrestling until they are completely knocked out.
Editorial Review:
As a game played in a fictional metropolis of Beef City, brace yourself to have a captivating experience and a refreshing party time. You stand to experience and witness brutal melee fighting sequences in a hazardous environment. Also get ready to endure the shock and horror brought out by this vivacious game in the beef city.
Quick Tips:
Spamming and counter are some of the best fighting techniques to get your enemy. Did you know, you can knock out your enemies with just one hit? Also, you can drag them across the level.
Tech Specifications:
OS: Windows 7.
Processor: 2nd generation Core i3, AMD A6, or higher.
Memory: 4 GB RAM.
Graphics: Nvidia 8800 GT, AMD 5670, Intel HD 3000.
Storage: 2 GB available space.
Football Manager 2019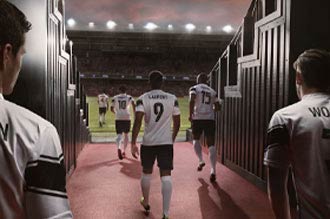 Game Genre: Sports Simulations
Publisher: Sega
Cost: Paid game
Platform: Android / Windows / Mac / Nintendo

Footballer love this game as it gives the user the opportunity to run a football club. It is a dream come true for many of us. We have seen how clubs function, now you can be in that spot.
Challenge:
Play football manager 2019 and realise your managerial potential.
Gameplay:
Choose one among 2000 available football clubs and by managing efficiently help them become a football giant. Try to bring unity in the team and mould them into becoming a cohesive unit. Assemble a perfect world beating squad with 5 lakh players at your disposal from over 2500 clubs. Be a good caretaker of your squad and be a part of their success.
Editorial Review:
Pick up a club that you want to manage and create your own footballing story. Your managerial skills are put to test as you play 116 leagues across 51 nations. Compared to its previous versions, this game has come up with enhanced tactics, a revamped training system and match day updates. The game also features all new tutorials having every update encapsulated in them. This is easily the best version of football manager ever.
Quick Tips:
Keep the influential players happy, so adhere to their wishes and allow them to play regularly or it will cause tension in the team. In this regard, do not break your promise. If a player wants something, think carefully before committing to it.
Tech Specifications:
OS: Windows 7 (SP1), 8/8.1, 10 (1803/April 2018 Update) – 64-bit or 32-bit
CPU: Intel Pentium 4, Intel Core or AMD Athlon – 2.2 GHz +
RAM: 2 GB
VIDEO CARD: Intel GMA X4500, NVIDIA GeForce 9600M GT or AMD/ATI Mobility Radeon HD 3650 – 256MB VRAM
FREE DISK SPACE: 7 GB
Project Cars 2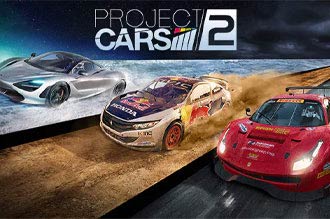 Game Genre: Racing Simulation
Publisher: Bandai Namco Entertainment
Cost: Paid game
Platform: Windows / PlayStation / Xbox

Project Cars 2 is a racing simulation games available online and probably is one of the most popular one too. It supports virtual reality which gives you an absolute race driving experience.
Challenge:
Choose from the number of cars and track and set the tires burning to compete with other drivers to be the best driver.
Gameplay:
You have 140 track layouts at 60 different locations and 189 cars to choose from. Even off-road driving is accepted as you can rally cross tracks and cars. Since every vehicle has a different quality, first try out a test lap at the beginning. Learn the art of applying brakes and master it as it is the most critical skill of the driver. Just like real life driving, your need to have a complete focus on the road as far as possible. Just like an arcade game, chuck the car into the corner where you can brake early and then slide through it. You must slow down the car before you get to the corner too. The game is every motorsport fan's dream and if you are one, come and have a belly full of fun.
Editorial Review:
This version has improved with many additional features in comparison to the previous one. The sound of the vehicles is remarkable to say the least so much so that it keeps reverberating in your ears. Also, you will be amazed seeing the expanded track selection and the handling, be it on a wheel or on a pad. The car selection also deserves a commendable "thumbs up." Both solo and multi starrer games have loads of content which you will love to have a go at.
Quick Tips:
You are excited to whizz around the track, but get to know the different types of tracks to master it. Monitor the speed and angles of the car at various turns and understand how your car works so that you can beat the others.
Tech Specifications:
OS: Windows 10
Processor: Intel i7 6700k
Memory: 16 GB RAM
Graphics: NVidia GTX 1080 or AMD Radeon RX480
Storage: 50 GB available space
Stardew Valley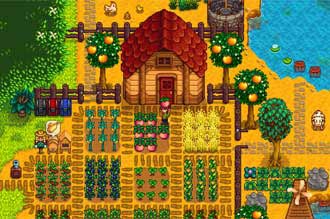 Game Genre: Role-Playing Simulation
Publisher: Chucklefish
Cost: Rs. 940
Platform: Android / iOS / Windows / PlayStation / Xbox / MacOS / Nintendo Switch / Linux

It is a challenging role-playing game where the player takes over a farmland of his deceased grandfather and makes it flourish. This game is inspired by the Harvest Moon video series and has by and large managed to ratify the latter's shortcomings.
Challenge:
Lead a flourishing and vibrant virtual life. The aim is to turn around your inherited land into a successful plot with abundant crops. Besides this, you need to have a healthy social life too.
Gameplay:
Finding city life annoying, you look for a change. This is where the plot resumes. You think of switching to a more meaningful life by developing a farmland of your deceased grandfather located in Stardew valley with your role-playing abilities. Grow crops, fish and fruits knowing the seasons, opening up new cooking recipes and packages for the community centre and thus march forward. Unlocking a series of minecarts, quickly traverse around town and reach the Calico desert. Use autosaving option which helps you to do all the farming activities in a relaxed manner not requiring to rush back home prematurely. Try various options and use your role-playing skill in making the farmland rich in resources.
Editorial Review:
This game provides endless fun to the players in addition to rewarding them suitably too. The presentation and writing are simply adorable with so much depth given to its mechanics. The infectious charm and graphics make the game all the more interesting.
Quick Tips:
When you start the game, you run out of money quickly. So, invest your money in crops right from the start, but also understand which is the most valuable crop of the season. Leave the livestock and plunder the mine for everything it has in store. These are the few smart ways to get money.
Tech Specifications:
OS: Windows Vista or greater
Mac OSX 10.10+
Processor: 2 Ghz
Memory: 2 GB RAM
Graphics: 256 mb video memory, shader model 3.0+
Storage: 500 MB available space
Assassin's Creed: Odyssey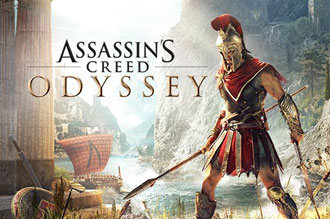 Game Genre: Action Role-playing Game
Publisher: Ubisoft
Cost: Rs. 2000 onwards
Platform: Windows / PlayStation / Xbox / Nintendo

Step back in time when Greeks ruled the world and were a force to reckon with. In the latest version of the Assassin's Creed, you are immersed into ancient Greece, where the land was pulsating with adventure and conquests. Do you have what it takes to be a Spartan hero – cleverness, strength, agility, and prowess? Play Odyssey and go on interesting quests – land and sea.
Challenge:
The history of Greece is in your hands. Change it by accomplishing various battles and discovering treasures along the way.
Gameplay:
The biggest trend in gaming right now is multiplayer format, but in Odyssey you are the only player. Instead of focusing on following the trend, Ubisoft stuck to its guns and paid all their attention to the gameplay. Assassin's Creed: Odyssey is a major step up from the original in lots of ways. In this version, the side quests are blended seamlessly into the main storyline. You do not feel like you are on a completely different quest.
A conquest is incomplete without a battle. You can expect top notch equipment and artillery that is an upgrade from the original game, and you are offered other types of weapons. Well, you need all the upgrade to take down not only the Athenians but also the mercenaries.
This is one of the most mesmerising PC games that has scaled up the graphics and sounds. You feel like being swept away to Greece and teleported back to ancient times. The game allows you to choose the path of adventure and thrill. So, put on your gladiator shoes and tread the road to victory.
Editorial Review:
If you love a good story then here's your opportunity to create one. Go on a quest to uncover the missions and treasure of ancient Greece. It is the best version of the game that is engaging and puts you in control of the game – what you want to do, where you want to go, and how you want to accomplish the task. If you feel the vibe of conquering then get on board the Odyssey and charge into the horizon.
Quick Tips:
Climb to the highest point and sync with the viewpoints – it gives you the other objectives in the neighbourhood. However, to get better equipment it is advisable to stick to the main story line. Also, what out for mercenaries. They show up at the worst possible time and difficult to shake off. But you can assassinate their sponsor or pay them out.
Tech Specifications:
OS: Windows 7 and upwards
Processor: AMD FX-8350 @ 4.0 GHz, Intel Core i7-3770 @ 3.5 GHz, Ryzen 5 - 1400 (SSE 4.1 Support or higher required) (MORE DETAILS BELOW)
Video: AMD Radeon R9 290X (4GB VRAM or more with Shader Model 5.0) or better or NVIDIA GeForce GTX 970 (4GB) (MORE DETAILS BELOW)
Memory: 8GB RAM
Resolution: 1080p
Storage: 46GB available hard drive space
XCOM 2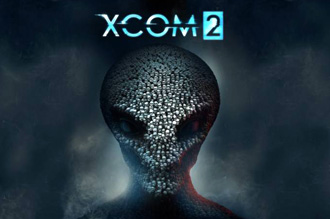 Game Genre: Role-playing Game
Publisher: 2K Games
Cost: Rs. 1749
Platform: Windows / Mac / PlayStation / Xbox

Aliens versus humans – who will win? XCOM 2 is a tactical role-playing game that pushes you to take on aliens who have dominated the earth. The game really provokes you to think, how to defeat the life form that has taken over our planet. It is an exhilarating game that awakens your senses.
Challenge:
If there are aliens on earth, the goal immediately shifts to saving the planet. That is exactly what happens in XCOM 2. Attack the aliens, build a support, and defeat them.
Gameplay:
Before you know it, you are absorbed into the world of XCOM 2. The graphics are a visual treat, add to it the sounds. From the story to the missions, to are devising ways to reveal the aliens' plans and protect the headquarters too.
In this version of the game, you have to deal with new enemies, ADVENT and alien too – Viper. You also have to protect the base of XCOM called the Avenger. It is the place to research and upgrade ammo, weapons, and gadgets to fight. As it is in the original game, you can customise your soldiers – their skills and abilities. Can you take over the ADVENT and aliens?
Editorial Review:
It is a game that will keep you engaged for hours. The graphics make it realistic and the story is captivating. It is a challenging game, but how different is it from other computer games? Well, it offers a great story, interesting challenges, and puts you in the leader's seat. There more to the game than meets the eye, so go on a mission and nihilate the enemies and aliens.
Quick Tips:
When in trouble contact other forces—you get money and you are introduced to upgrades from other regions. Destroy everything insight at the battlefield. Your enemy will not be able to hide.
Tech Specifications:
OS: Windows® 7 x64-bit
Processor: 3GHz Quad Core
Memory: 8 GB RAM
Graphics: 2GB ATI Radeon HD 7970, 2GB NVIDIA GeForce GTX 770 or better
Storage: 70 GB available space
Monster Hunter World: Iceborne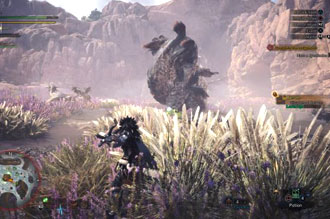 Game Genre: Action Role-playing Game
Publisher: Capcom
Cost: Rs. 2000
Platform: Windows / PlayStation / Xbox

Are you ready to go on a hunt? The Monster Hunter World: Iceborne opens your senses to the icy world - Hoarfrost Reach filled with monsters. Embark on a journey to capture the deadliest monsters in this world. It is a surreal experience that will get you hooked in no time.
Challenge:
Undertake missions to hunt, kill, or trap various monsters. You will receive your prize which are parts from the monster captured and other things. It will strengthen your armour, giving you power to fight difficult monsters.
Gameplay:
Step into a world that is shrouded in snow and icy. The graphics are on point that you feel you are immersed into this world known as Hoarfrost Reach. Monster Hunter World: Iceborne is part of a series that is leading the role-playing game genre.
In this game, you are introduced to new ferocious monsters such as Velkhana, Zinogre, Namielle, Yian Garuga, Brachydios, Barioth, Acidic Glavenus, to name a few. You immediately notice the action has improved. In the sense, when you hunt down these monsters you have better sling combos as well as new moves. While doing so, explore the enchanted and virgin land that is teeming with adventure. Also, you can get into missions solo or with maximum five players.
Editorial Review:
It is one of the best RPG in the industry and all for good reasons. From the story to the actions to the monsters, each element of the game is well-thought out. Playing the game with friends is one of the ideal ways to conqueror this fridge world.
Quick Tips:
Earlier in the game test out which weapon suits your style of hunting. However, whichever weapon you pick needs to be sharpened regularly. In Monster Hunter World: Iceborne, the characters do not get an upgrade, but the armour and gear have major upgrades that improves your hunting. Before you get into the wilderness, pile on with food or a meal, also load up on your supply box. These elements make you a better player and a stronger hunter.
Tech Specifications:
OS: WINDOWS® 7, 8, 8.1, 10 (64-bit required)
Processor: Intel® Core™ i7 3770 3.4GHz or Intel® Core™ i3 8350 4GHz or AMD Ryzen™ 5 1500X
Memory: 8 GB RAM
Graphics: NVIDIA® GeForce® GTX 1060 (VRAM 3GB) or AMD Radeon™ RX 570 (VRAM 4GB)
Network: Broadband Internet connection
Storage: 30 GB available space
Overwatch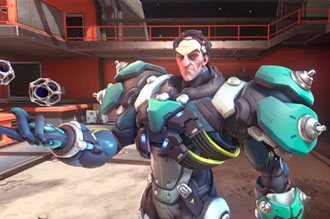 Game Genre: Action
Publisher: Blizzard Entertainment
Cost: Rs. 3299
Platform: Windows / PlayStation / Xbox / Nintendo

Overwatch is a multiplayer game that has encapsulated players from all over the globe. It is a game that is appealing to the eyes as well as the senses. It is a high-impact game that keeps you engaged throughout the mission.
Challenge:
Pick a team and gain control of points on the map or safely transport the payload to the destination.
Gameplay:
It is a futuristic game that is set on earth. It is a team-based game that is also a first-person shooter game. There are two teams that consist six players. Each player has its own skill sets that makes up the teamwork needed for the mission. You can swap your character during the mission too to work towards the game. Afterall the game is developed in such a way that the characters are dynamic and adapts to situations. It is a fun game you can play with your friends; form a team and complete various missions as a strong group.
Editorial Review:
Overwatch is a fun and simple game to play with a group of like-minded individuals. There are various missions you can explore with them or as a solo player. It is interesting to open the loot boxes for cosmetic items such as skins. The different characters have unique personalities that is useful is different situations and missions. So, get this game that is favoured and enjoyed by many.
Quick Tips:
If you have opted for the payload mission, stick close to it at all times and do not run around in search of a fight. Choose a team carefully so that you have a balance of key performers such as for defense, healing, and support. They will help you boost the performance of your team and excel in the mission.
Tech Specifications:
CPU: Intel Core i5 or AMD Phenom II X3, 2.8 GHz
RAM: 6 GB
OS: Windows Vista/7/ 8/10 64-bit (latest Service Pack)
VIDEO CARD: Nvidia GeForce GTX 660 or ATI Radeon HD 7950
FREE DISK SPACE: 30 GB
Doom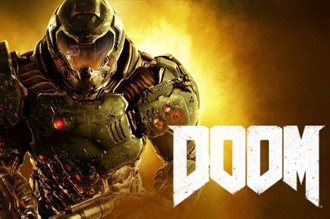 Game Genre: Action
Publisher: Bethesda Softworks
Cost: Rs. 1600
Platform: Windows / PlayStation / Xbox / Nintendo

This game created waves and grabbed eyes right from the first launch in 1993. Since then it has evolved and upgraded the nuances of the game. Fast forward to 2K and Doom, which was released in 2016 has gripped the players. It is a fast-paced game with open-ended levels.
Challenge:
Go on various tasks to take out the demonic enemies that the Union Aerospace Corporation released and survive the horror they unleash.
Gameplay:
Set on a habitable planet Mars, the marine goes head on to fight deadly enemies. What gets you initially is the speed of the game and the momentum of it. Upgrade your characters on this journey and explore environment traversal. Not to mention, your weapon and gear can also be upgraded as you complete various levels. The game offers you solo and multiplayer options to defeat the enemy. You can also gain additional abilities by performing combat challenges.
There is an homage to the earlier Doom games too. Each game level has a hidden mission that takes you to classical game. If you have played the original version, you are soon hit with familiarity and you are back down in memory lane.
Editorial Review:
Doom is an interesting game where you get to play the latest version and you can find the classic mode too. However, stay tuned for the newest version of the game – Doom Eternal, which is launching shortly.
Quick Tips:
Keep moving in the game, whether you are shooting or thinking. The demons will attack your character if it is stationary. Also, kill the smaller enemies instead of giving your 100 percent to the biggest demon and keep moving. Ignore the grunts coming from zombies, Possessed Engineers, and Imps – attack them if you want to load up on supplies.
Tech Specifications:
CPU: Intel Core i7-3770 or better / AMD FX-8350 or better
RAM: 8 GB
OS: Windows 7, Windows 8.1, Windows 10 (64-bit versions only)
VIDEO CARD: NVIDIA GeForce GTX 970 (4GB) or better / AMD Radeon R9 290 (4GB) or better
FREE DISK SPACE: 45 GB
Resident Evil 2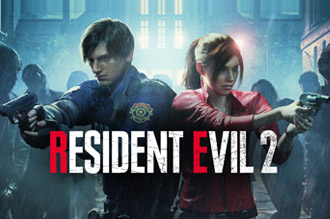 Game Genre: Survival Horror
Publisher: Capcom
Cost: Rs. 4000
Platform: Windows / PlayStation / Xbox

When the movie, Resident Evil was release in 2002, he captured movie goers with its striking cinematography, story, and action. So, when the game was launched, the craze for it was spread like wildfire. The Resident Evil 2 was lapped up and is hugely popular game of this year.
Challenge:
Work together with the main characters and defeat the zombies plaguing the city. Complete various tasks and survive the horrid city. Find out what is behind this apocalyptic scenario.
Gameplay:
Join newbie officer, Leon Kennedy and a collegian, Claire Redfield on the mission to get to the bottom of this massive zombie attack in Raccoon City. Like the movie, the sound and music in the game is unnerving and adds to the gameplay. It is terrifying but thrilling at the same time.
There are different modes in the game that is suitable for those with varied gaming level. Based on what you choose in the game, the main story undergoes various variations to the sub plots, inaccessible areas, and what object you can obtain.
Editorial Review:
When you play Resident Evil 2, you are not disappointed. It is filled with heart stopping action, chilling sound, great story, powerful weapon, and lots more. There is hardly anything negative you can say about the game. If you are looking for a game to play this year, Resident Evil 2 is the one of the best PC games to buy.
Quick Tips:
To take down the zombies, pump at least three bullets to the temple to ensure it is dead. Another sign that you killed a zombie is if the head explodes. If you run out of ammunition in a middle of a fight, run. Also, collect knives and grenades, which are useful during major fight scenes. Keep a tab on the strength of the knives; the power of it dips after a fight.
Tech Specifications:
OS: WINDOWS® 7, 8.1, 10 (64-BIT Required)
Processor: Intel® Core™ i7-3770 or AMD FX™-9590 or better
Memory: 8 GB RAM
Graphics: NVIDIA® GeForce® GTX 1060 or AMD Radeon™ RX 480 with 3GB VRAM
Storage: 26 GB available space
Conclusion:
The aforesaid games are probably the best ones available in PC as on date. Taking the above as a guiding point, explore a few more as per your interest and make your leisure time meaningful. In fact, in a stressful environment that we live in, it is the need of the hour as it not only gives you a relaxing experience, but it also activates and refreshes the brain cells to have a healthier lifestyle.