Best PC Games To Play Online
Updated: Jan 08, 2020, 17:00 IST << Back
---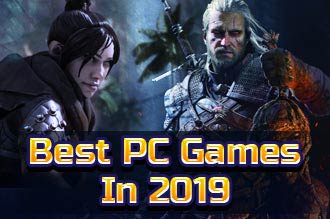 Intricate, challenging, and ambitious, PC games have come a long way. PC is not only the best platform for playing games, but it also offers the broadest range of titles. But it may not be an easy task to choose the game and play among the millions of options available isn't it? Making it simpler for you, here are probably the best ten games of various genres you can have a go at.
Apex Legends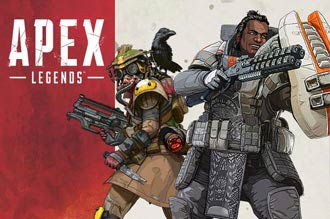 Game Genre:
Battle Royale
Publisher:
California-based company, Electronic Arts (EA) has launched one of the top games for PC - Apex Legends. EA is a big name among gaming companies in America and Europe. If you look at the development of the game, it was Respawn Entertainment, which EA acquired. Respawn Entertainment is one of the biggest game developers in the US. Beside Apex Legends EA's other games are FIFA, Need for Speed, Star Wars Battlefront II, Plants vs Zombies, and many more.
Cost:
Apex Legends is free to download and play, but there are in-game purchases.
Platform:
What is amazing about this game is that it was launched in February 2019 without marketing it. Nonetheless, the appeal for the game has spread like wildfire. Apex Legends has captured the gaming fraternity in a matter of months. It is one of the best games that was released in 2019 for PC gamers.
Apex Legends is set in a new world called Outlands. The ambiance is pristine in every sense. The Outlands is a beautiful place that is not touched by war or anything harmful. It is a utopia for humans. Somewhere far from the Outlands is the Frontier. It is an area in space that was ravaged by war. This place is now inhabitable forcing the last few survivors to find a new habitable place. They turn their attention to the Outlands, which is located at the edge of the Frontier. This new home attracts people from all over the Frontier. They want to make it their home. The pioneers, explorers, and outlaws are at war, but the only way to rise up from this fight is go participate in Apex Games. It is a game where Legends across the Frontier fight it out for money, fame, and name.
Apex Legends is a snappy game. There are 20 groups of three members who enter into a battle to be the last surviving team. In this game, characters are called legends and they have unique abilities. Pick one at the start of the game. You are then dropped to an island without any ammo or gear. Scavenge around and boost your reserves.
The game focuses largely on working as a team. You use ping-a communication tool that is effective for teamwork such as giving direction, locating weapons and enemies, and recommending strategies.
If you are injured or out, then another team member can revitalise you. If you die in the game, there is a banner that pops up. Your team has to collect it and take it to one of the stations that are located in unsafe and inconvenient places. It will initiate your resurrection.
Editorial Review:
The developers of Apex Legends took their time to create a detailed world, where the furthest corner is intriguing and there is something to explore. The most appreciative feature is the ping system, which is characteristic to the game. It is a communication tool that does not require the player to speak at all. You can choose from a spectrum of options what you want to tell your teammates. It includes which direction you want to proceed, where is the loot, where are the enemies, and other such choices. Each legend has a line for these options, which makes it an interesting way to play the game.
There are six legends in the game, these are their abilities:
Bangalore: She has a military background making her a killing machine. She has an edge in this battle scene.
Gibraltar: When it comes to rescue operations, he is your man. He is kind but he has a wild side. He is skilled at getting you out of a sticky situation.
Crypto: He is the tech expert, who will uncover secrets and is a master at spy gadgets.
Lifeline: She has healing abilities, but she can take on the opponents with ease.
Pathfinder: He will pinpoint location and survey the land.
Bloodhound: If you want to track someone, he is your guy. His tracking abilities will blow your mind.
A game spans for about 25 minutes. So, load up on ammo and unleash the distinct guns that are a combination of powerful weapons. Your option includes semi-auto rifles, auto rifles, LMGs and SMGs, which can be upgraded. What is specific to this game is the easy selection of weapons. Unlike other battle royale games, you have to swipe through a list of guns and their add-ons (scope, extended magazine, barrel stabaliser), but in Apex Legends you are suggested the best gun for that particular situation. The aim and precision of the shot is right on and the game gets brownie points for it.
Apex Legends has only one map – King Canyon but it is detailed out. The setting is beautiful; you enter a world of pristine nature and settlements that include gushing waterfalls, dense forests, sandy terrain, commercial complexes, military areas, etc. However, new maps are in the pipeline.
The developers knew what was available in this genre and launched a distinct battle royale game. Presently, you have to team up with players to form a squad, but soon you will be able to go into battle solo.
Challenge:
Upgrading gear and ammo is the key to surviving, but it is a slow process. If a player has an upgraded protective gear compared to you, it will be tough to kill him. So, take him out slyly and use the fiercest legend to attack. Use strategy and the team's individual abilities to kill the opponent.
Also, it takes a while before you can open a loot box – a box that offers you skins and other items for your legend. For instance, you need 12,000 Legend Tokens to unlock a new character, but that is a lot of tokens. It will take you hours to reach 12,000 Legend Tokens. Hence, you are tempted to buy a loot box, which instantly gives you new features or bumped up items.
Quick Tips:
If you want bonuses, then engage in daily and weekly challenges. Every day, there are three challenges that you have to complete. They will help you get bonuses which in turn you can use to unlock or buy items.
Slide whenever you can evade opponents. It is the best movement to get around and a great position for defense.
Tech Specs:
To enjoy the complete gaming experience, it is recommended that your PC is equipped with Windows 7 64-bit, processor should be Intel i5 3570K or equivalent, 8GB RAM, and the graphics cards should be Nvidia GeForce GTX 970 / AMD Radeon R9 290.
RummyCircle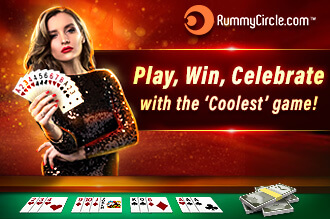 Play Rummy Now
Game Genre:
Card game
Publisher:
RummyCircle is a product of Play Games 24x7, which is one of the top gaming companies in India. They have traditional Indian card games like rummy and adapted it online. The experience is superb and gives you the feeling that you are playing cards on a table. They have another popular game My11Circle that has garnered many fans.
Cost:
Download the game from the website for free.
Gameplay:
RummyCircle has beautifully taken a card game and given it a spin for the PC version. The online
rummy
game offers you an experience like never before. You are bursting with excitement and thrill when you play RummyCircle. If you are new to the card game, do not worry, you are taken through the tutorial, plus there are practice rounds to hone your skills.
It is important to know that rummy is a skill-based game. You have to use strategy to form a winning hand or to deceive your opponents. It is played with two decks of cards and with two to six players. In this game, the printed joker (PJ) and a wildcard joker (a random card is picked to be the joker) is included. Each person receives 13 cards. The player has to form a minimum of two sequences. One sequence has to be a pure sequence, while the remaining can be any valid sequence or sets. You can pick up cards from the open and closed deck as well as discard cards to help you form these sequences and sets. So, what are sequences and sets? Let's break it down…
Pure Sequence: Take three or more cards of the same suit and place them in consecutive order, something like this 3♥, 4♥, 5♥, 6♥. You cannot use any of the jokers in the pure sequence. You cannot include a different suit either, for instance, 3♥, 4♥, 5♥, 6♠️. This sequence is not acceptable.
Impure Sequence: An impure sequence is on the same lines as a pure sequence, but there is a difference. You can use any of the jokers to complete your sequence. A valid impure sequence will look like 6♠️, 7 ♠️, 8 ♠️, PJ. So, ensure you place three or more cards from the suit in consecutive order along with a joker (printed or wild).
Sets: Group together three or more cards that belong to different suits, but they have to be of the same value, for instance like this 4 ♥, 4 ♠️, 4 ♦️,4 ♣️. You can use any joker to complete the grouping too just like this 4♥, 4♠️, 4♦️, PJ.
So, arrange your 13 cards in sequences and sets in order to declare and win. RummyCircle offers players a smooth and exciting platform where they can play India's most love game, online.
Editorial Review:
Back in the 90s, Solitaire was the only card game that was played on the computer. It provided a break to office goers and it was an excellent way to pass time. Fast forward to today, you can play India's favourite game – rummy on the PC. It is a fabulous experience and RummyCircle offers a great platform to play it. It has over 40 million subscribers and this number is growing. Playing it on a PC gives you the notion that you are at a table going against your opponents. This gives you a major thrill and you are completely absorbed in the game.
One of the best aspects of RummyCircle is ingenuity and uniqueness. The game has three variations: Pool Rummy, Points Rummy and Deals Rummy. Besides there are a lot of tournaments on this platform such as Rummy Rumble or Sunday Millionaire. Plus, you can participate in rummy games and win real cash prizes. In these tournaments the rewards can reach in lakhs.
Most PC games require a lot of storage and memory, powerful graphics cards, and other essentials for the game to work seamlessly. On the contrary, RummyCircle is a light game that is compatible with a number of operating systems. You can play rummy on most computers.
When you want to play a game, you will notice there is no waiting time. In the sense, you do not have to wait for a player to join. This is because of the millions of players on this gaming app. Also, the game has the element of sorting cards. So, when you are dealt cards, it can be grouped into tentative sequences and sets. This helps you keep up with the quickness of the game. And you are free to arrange it the way you like too.
Challenge:
Without a pure sequence you cannot declare. So, it is recommended to focus on forming it at the very beginning. But it is not easy. You may have a bad hand, then what do you do? How do you change this in your favour? It is not easy to form pure sequence at the start of the game. But there are few tips that will help you go around it, below.
Quick Tips:
To guess your opponent's hand. It is useful in swaying their probability to win. However, this comes with practice and experience. You have to monitor which cards he or she is discarding and picking from the open deck. If it is a 5, then you can assume they are forming a sequence with it. So, you avoid discarding cards that will work in the opponent's favour.
If you feel like the cards are not going to work in your favour then drop from the game in the initial rounds. When you are playing in a paid game, you will lose far less than what you would lose at the end of the game.
The one tip in rummy is to avoid picking a card from the open deck. Your opponent is analysing your actions and he or she will be able to guess your hand.
In order to lower the points, if you lose, discard high-value cards in the beginning. They include Suits of Ace, Jack, Queen and King. What you need are the Joker or Wild cards.
Tech Specs:
In order to play rummy smoothly on RummyCircle, your PC needs to have Pentium 4 and above, Windows 2000, XP, Vista and 7, as well as on Linux, RAM of 512MB, a screen resolution of 1024x768, and flash Player 9 or greater.
Devil May Cry 5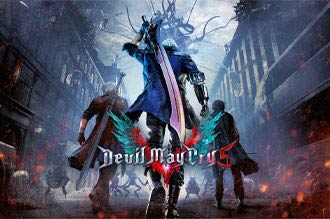 Genre:
Action-adventure
Publisher:
Capcom is a Japanese company that has developed and published some of the best games. Established in 1979, Capcom has a number of successful games to its name such as Street Fighter, Resident Evil, Devil May Cry, Dino Crisis, Dead Rising, Monster Hunter, Breath of Fire, and Ace Attorney. With this trove experience, the company added Devil May Cry 5 to the series in 2018. Since then it has been a popular PC game.
Cost:
The game is priced at Rs. 2,999, but varies depending on the edition you buy.
Gameplay:
Devil May Cry 5 is the latest addition to the series. It is a game that is not for the weak of heart. The devil returns with a bang and it is up to the demon hunters to slay them and save the city. The threat of the demonic invasion steams from the "demon tree" that has taken root in Red Grave City. The demonic plague has swept the city and it is up to the skilled demon hunter Nero to wipe them out. Unfortunately, Nero lost his right arm and it is difficult to cause damage, so he takes the help of Nico, a self-professed weapons artist. Nico designs a number of unique mechanical Devil Breaker arms. This will give Nero additional powers to defeat the evil demons such as the blood sucking flying Empusa and giant colossus enemy Goliath.
In Devil May Cry 5, the stylised action is packed with high-energy moves and brilliant fighting techniques. These are perfect to take on the devil that make a big splash in the latest edition. There are fierce otherworldly and original characters in Devil May Cry 5. The Capcom company has released one of the best games for PC that is filled with insane objectives, detailed graphics, and far better action and technique. The PC gamers will enjoy working the keyboard and mouse to annihilate the demons.
Editorial Review:
The iconic characters, Dante and Nero of the series return in the fifth edition. Sticking to the previous editions, the gameplay is similar, where the player enters a high-octane game to defeat the multitude of demons. However, the storyline is darker, actions more lethal, and the missions are deadly. The player has to use the weapons, various combat styles and combinations to take down the dark forces. Based on your performance such as the variety of moves, the duration of the combinations, and how well you dodge the attacks, you receive ranking for your style.
You will notice that the music changes during the combat – it depends on the player's performance in the fight. There are also new characters in the game: V, Trish, Nico and Lady in addition to Nero and Dante. From these, there are only three playable characters that you can use for a mission at a time.
Nero features new robotic arms called Devil Breakers. It has a number of functions such as capturing enemies from a far and pausing time to freeze the devil in place. However, the new arm can be destroyed if it is used incorrectly. Much later in the game Nero can unlock the Devil Trigger. It opens up a range of combat skills.
Dante has his blade Rebellion and the demonic sword Sparda, but he can access two new Devil Arms. One is a buzzsaw-kind of weapon that blends with the motorcycle called Cavaliere. The other is a set of gauntlets and boots called Balrog.
The game has been nominated and won many awards not just for game, but also for the music. The Devil May Cry 5 has won Japan Game Awards, 2019 Golden Joystick Awards, and The Game Awards 2019.
Challenge:
When a newbie is introduced to the game, there are all these characters and missing storylines thrown at you. You are overwhelmed with the gameplay and you may want to tune off. Hold on! The best way to understand the characters, the features of their weapons, and to learn about the storyline, is to tap into the history of DMC. The history is available on the game and takes you through the various twists and turns that have taken place in the previous editions.
Quick Tips:
Take out all the enemies that heal and summon. You do not want to be surrounded by a multitude of monsters at a given time. It will be difficult to take them out.
If your fighting technique is rusty, use the Void to sharpen your skills. The training requires you to pull off some of the most insane attacks and combos.
Tech Specs:
The minimum requirement for Devil May Cry 5 to function on Windows 7, 8.1, 10 (64-BIT), 8 GB RAM, and 35 GB available space. For Windows, the graphic card should have a minimum of NVIDIA® GeForce® GTX 760 or AMD Radeon™ R7 260x with 2GB Video RAM, or better.
PUBG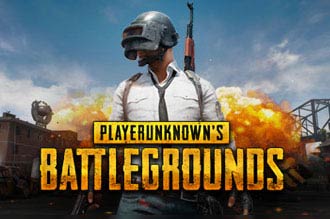 Genre:
Battle Royale
Publisher:
The publisher for PUBG is a South Korean video game company – Bluehole. It is a subdivision known as PUBG Corporation. What started off as a PC and console game was quickly adopted for mobiles. The company built a name for themselves way back in 2011 with the launch of the game TERA. It was a massive multiplayer online role-playing game that captivated players across the world.
Cost:
It costs Rs. 999 to play it on PC.
Gameplay:
PUBG is built on the battle royale format. It is a gaming genre where the player has to fight for survival among a multitude of people and be the number one. In the game, the player is dropped to an island where there are 100 players. You have to go up against them and follow the deathmatch style, where the players have to fight till the end. The player who survives is the winner of that game. Players can join this battle solo, duo, or a team up to four people.
You are on a plane when you enter PUBG. Then you are ejected onto an island and you land with the help of a parachute. At this point, you do not have any gear, ammunition, or inventory to get directly into a fight. So, rummage through things around the vicinity such as buildings, deserted towns, and land for vehicles, ammo, armoury, and other devices. Also, the island is strewn with loot and other essential supplies. If you want the best supplies, then it is nestled in high-risk zones. These are open spaces where you are likely to be noticed and terminated. So, load up on the resources and march into the battle. Take down players in the game and you can take their gear and essentials.
It takes 30 minutes to play a game in PUBG. Also, with each fleeting moment the map shrinks. At any random area, the size of the map decreases, every few minutes. If you want to continue playing in the game, then you better be within the map area. It, the safe zone otherwise you will be eliminated from the game. How do you know if you are in a safe zone? Stay within the blue walls and continue fighting. As the map shrinks, the intensity of the battle picks up and you come face to face with more players.
There are also red zones in the game - stay away from them. These are areas that will be bombed. So, run away as fast as you can. You have only a few minutes before this area is destroyed. PUBG is one of the most popular PC games at the moment. It is injected with thrill, suspense, and surprises.
Editorial Review:
It is interesting to see how a battle royale game like PUBG brings friends closer even if they are in different places. The game has earned acclamation from all over the world. It is a multiplayer battle royale PC game that is a blend of combat, exploration, and socialising.
You can play in two perspectives in the game - first person or third person shooting, you can pick either. Both these perspectives have their share of pros and cons, so it is important to find the one that suits you. Keep in mind, whatever you choose should be helpful in helping you in combat.
As the round comes to an end, your performance is evaluated and depending on it, you will win in-game currency. It doesn't matter if you did not win, you will still win some amount. With this currency, you can purchase various items to boost your character and makes customisation too. In this PC game you are immersed into different terrains such as tundra, cities, jungles, and more. What is interesting is the voice chat option. You can communicate with your team members or foes too.
Ever since its release in 2017, PUBG has remained at the top of the chart. The game allows players to join with pals and enjoy a game that is riddled with action, discovery, and excellent gameplay. It is one of the best games to play on the PC as the use of keyboard and mouse makes for excellent maneuverability. PUBG has changed the way we consume entertainment and it is a way for people to bond.
Challenge:
As you take down your opponents, you start running low on resources. You have to scamper around to find the essentials, but you will easily find the bare ammo and gear. If you want the ideal items that are best of the best gear and ammunition, then that is a big challenge. The effective and top-notch equipment are located in places that are populated with players, all in an attempt to reach for the same items. These are high-risk zones, where the probability of survival is slim.
You know that PUBG is an intense game that is packed with action hence it is vital to have the appropriate weapon that will shoot at the right time and shoot from the right range. If you shoot and miss, you will attract unwanted attention that will put you at risk of getting terminated. If you want to attack a fellow player at short range, then go with a shotgun or SMGs for major destruction. If the target is mid-range, then go for an assault rifle or pistols. For long-range damage, choose a sniper rifle.
Quick Tips:
When you spot a plane flying over you, shoot a flare up in the sky. It will release a loot package. The loot package contains items that are not available in the gameplay.
Improve your armour—it not only provides you better protection but also increases your inventory.
Shoot when your target is stable, it is difficult to hit a moving target and you end up losing ammunition and you will give up your location.
Communication is the key when you are playing in duo or team mode. It helps you to strategise to take down the opponent to survive together.
Tech Specs:
To play PUBG on the PC smoothly, it is recommended that you have a 64-bit Windows 7, 8.1, or 10, a processor Intel Core i5-6600K / AMD Ryzen 5 1600, and 16 GB RAM. The graphics card should be NVIDIA GeForce GTX 1060 3GB / AMD Radeon RX 580 4GB.
The Witcher 3: The Wild Hunt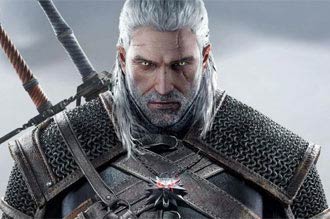 Genre:
Role-playing game
Publisher:
The Witcher is a game that has captivated gamers for some time now. The gaming company behind it is CD Projekt from Poland. They have been around for decades churning out fabulous games. The company was founded sometime ago in 1994. With 25 years of experience, CD Projekt has been developing and publishing games such as Gwent, Thronebreaker, Cyberpunk 2077, and The Witcher series.
Cost:
The price varies depending on the device and from which platform you are buying it. It starts at Rs. 796 onward.
Gameplay:
The game is set in a fantasy world that is similar to the medieval times, but in this world, humans walk alongside monsters and other creatures. However, humans are persecuted for their differences. The Witcher 3: Wild Hunt takes you on an intense and wild pursuit to find Geralt's daughter. There are several missions that have to be completed to progress in the game. There are side quests too that help you gain experience points as well as gold. You can use it to increase your character's abilities, skills, and equipment. You can use various weapons and magic spells to defeat the threats along the journey. What is interesting, is that there is no one ending to the game. Based on the choices you make in the game, Geralt will have a particular ending.
The adventure in Witcher 3: Wild Hunt spreads over land and sea. You enter vast caves, plunge to the depths of the ocean to unearth the treasures in shipwrecks, and climb perilous mountains. You encounter ferocious beings that you have to defeat, but you also get into tavern brawls and horse races. The environment is an exciting place to discover items that will help you on your quests.
Editorial Review:
In The Witcher 3: Wild Hunt, you have the main character, Geralt of Rivia, who is a monster bounty hunter. He goes around the world in search of deadly monsters tormenting people and kills them for a price. In the game, he is on a mission to track down his adopted daughter who is missing and the Child of Prophecy. She has powers that the otherworldly forces want to harness, hence she is running away from it all. The Witcher 3: Wild Hunt is a third-person shooter game, where you control Geralt and complete missions on this journey.
It seems like The Witcher 3: Wild Hunt is the culmination of the two previous games—The Witcher original and 2. You also get a sense of themes from Eastern European stories coming alive in the game. So, at times, the storyline is heavy to follow and difficult to remember the characters you meet along the way. That said, the game is loved by many players, who love the mystery-solving element and fighting monsters that roam the fantasy world. Even though the narrative is complex, the characters have a rich, detailed personality and the dialogues are epic.
The game is spread over a massive geographic area that is dotted with villages and vast forests. Travelling across these lands, Geralt encounters mysterious missions that he has to solve and come across dangerous creatures that will try to kill him. Based on your skills, help the bounty hunter find the Child of Prophecy and eliminate trouble on the way.
The Witcher 3: Wild Hunt is majorly a PC game and it works beautifully and effortlessly if you have the recommended system requirements (mentioned below). The players have two options for dodging: one is a short dodge and the other is longer and drains your stamina. But when it comes to combat, the actions are jerky and don't move smoothly.
It is an open-world game, so you can wander the area in search of items. The Geralt has to scavenge for various items such as crafting items, herbs, books, notes, monster parts, and upgrade materials. These items are stored in the inventory and used later in other quests. However, when you need to retrieve it then you have to go through all of them, which is quite annoying. This is something the developers need to revamp. Besides, these few misses, the game is a world of unbelievable graphics and fabulous quests that will absorb your senses.
Challenge:
The Witcher 3: Wild Hunt is a game that has a complex storyline that makes it complicated to follow. This is one of the main challenges you will face in the game. Geralt goes to a number of villages to meet with different people to acquire several items for his quest and to gather information on his missing adopted daughter. This makes the story dense and complicated. You may have to jot down information so that you can come back to it when needed.
Quick Tips:
You need to stay in top shape to complete your quest successfully. So, when your map lights up with Place of Power, quickly go there. This place will boost your power, improve your signs and heighten your abilities.
You will encounter various creatures and non-human enemies that you have to kill, but each of them has different weak points. To understand them check the Bestiary. You will get an idea how to defeat it and which weapons work against it. As for humans, check the Characters tab for to take down the enemy.
With all the fighting and travelling, your health reduces. So, when your health is down, meditate. Sit in meditation for 30 minutes; your health, potion, and bomb levels will be restored.
Tech Specs:
The Witcher 3: Wild Hunt works effectively if the computer specifications are 64-bit Windows 7, 8 (8.1) or 10, the processor is Intel CPU Core i7 3770 3.4 GHz / AMD CPU AMD FX-8350 4 GHz and 8 GB RAM. The graphics card should be the Nvidia GPU GeForce GTX 770 / AMD GPU Radeon R9 290.
Tom Clancy's Rainbow Six: Siege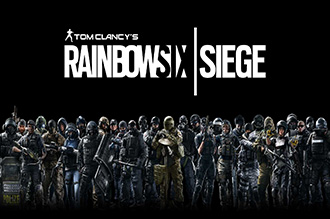 Genre:
First-person Shooter
Publisher:
You may have heard about Ubisoft Entertainment. It is located in France. This is the company that is a publisher for Tom Clancy's Rainbow Six: Siege, but the game is developed by Ubisoft Montreal. This game is one of the top computer games that has won several awards from various organisations. Assassin's Creed, Far Cry, Just Dance, Prince of Persia, Rayman, Raving Rabbids, and Tom Clancy's games are the other games that Ubisoft has published.
Cost:
The basic game is priced at Rs 999, but the cost increases based on the edition of the game.
Gameplay:
If you are looking for an exciting and action-packed computer game, then Tom Clancy's Rainbow Six: Siege is reverberating. It has an interesting storyline that immerses you in a world of terrorists. The narrative is that the Rainbow Program was neutralised almost three years ago. This has resulted in the growth of rampant terrorist activities in the world. These activities have wreaked havoc everywhere around the world. One of the main perpetrators of terrorist activities is White Masks.
To put a stop to these illicit crimes, the Rainbow Program was revived, and Six is the new leader of the group. He assembles a team of operatives from various countries to take on the White Masks. Each of the recruits are put through intense training, which ranges from hostage situations to bomb disposal. Then one fine day White Masks unleashes a mega attack. Is Six's team geared and trained to take on the dangerous missions? Can the team shield the planets from these devious terrorists?
Tom Clancy's Rainbow Six: Siege is a PC game that involves five versus five players. The teams are assigned set objectives and either of the teams have to defend or attack. Before you engage in attacks and fights and missions, each team has to go through preparation and discover the best ways to use each operative's talent. For instance, the defending team has to use resources and abilities to divert the opponent from attaining their objective. Similarly, the attacking team has to use their talents to sneakily gain information about the other team's players. It is during this training that the teams are planning their moves and tactics to win.
The game has 20 enormous maps nonetheless the fighting and combat are at close quarters. Whenever a player is killed, he has to wait till the round ends. However, they can help the team members by going into the support mode. Here they can inform the team of the opponents' location and activities. It is important to communicate with other teammates to succeed in the game.
Editorial Review:
You experience a complete rush of energy flooding your veins. The Tom Clancy's Rainbow Six: Siege is filled with energy-pumping activities, heart-stopping objectives, and exhilarating teamwork. It is a remarkable PC game that has gamers praising the gameplay and graphics. Each round span for around 20 minutes, but it is a game that is bursting with destruction and mayhem at each stage and with every mission.
Tom Clancy's Rainbow Six: Siege has three main modes in the game:
Situations: If your attack is rusty and aim to shoot is poor, then enter into the situation mode. It is the space that allows you to gain experience, test your abilities, and sharpen your playing skills. In the Situations mode, you will receive intensive training that will be helpful when you are in the line of fire. You will also win in-game currency called Renown for exhibiting your skills under pressure.
Competitive Multiplayer: This is the heart of the game and the most exciting mode to experience the game and its features. It is in this mode that you have to team up with players to undertake rescue missions, secure key locations or defuse dangerous explosives. These activities spread across the maps and it can get intense when 5-v-5 hit the streets.
Terrorist Hunt: If you love to play a game against the computer, then this is the mode for you. In this mode, team up with friends and take on player versus environment missions. It is super fun and entertaining when you put on a unified front. Go as a team to diffuse bombs, neutralise enemy combatants or protect key assets across a range of maps.
So, how do you form a team? What you need are operatives or characters. In Tom Clancy's Rainbow Six: Siege there are 40 operatives and the number keeps on increasing. Every now and then you will be introduced to new players. They are from all over the world and exhibit distinct skills and abilities. Pick the right one to enhance the team's tactical response. Each of them also has a unique set of weapons and gear to fuel their role.
As mentioned earlier, there are 20 maps and the missions are spread across it. What is interesting is that you traverse the globe to defeat the terrorists. Each of the maps are based on various locations scattered in different countries. There are a number of scenarios too, which helps you unlock operatives and garner new items for cosmetic changes. Tom Clancy's Rainbow Six: Siege keeps evolving, look out for the seasonal updates. Here you will find new and interesting maps and new operatives. It ensures the gameplay stays interesting.
Challenge:
It is like stepping into a world that is riddled with chaos, complicated situations, and mayhem that will destroy the world. At first sight, you are confused, and your senses are overloaded with its features. Tom Clancy's Rainbow Six: Siege is a game that is not only multiplayer, but also multi-level game. There are a lot of unique and absorbing objectives and it requires tactical planning. If you are new to the game, it will be challenging to understand the operatives, missions, and maps. It can get overwhelming. Hence, do not skip the Situations mode and jump directly to competitive mode. You will get thrashed at every bend.
Quick Tips:
Earlier, it was mentioned that the Situations mode is a great way to learn about the game. Dabble in the Terrorist Hunt too for a tutorial to the game. It is one of the methods to increase your momentum in the game and stay at the top of the ranking. Go on solo missions, which works out to be a training method. Test out weapons and explore the land and shape up your gameplay.
If you are new to the game, you are pumped and excited to create destruction. However, start slow – follow the training, listen to instructions, learn to use breaching charges as well as the drone.
When it comes to laying traps, Frost, Kapkan, and Lesion's Gu are the operatives to select. Traps are one of the best ways to take out the enemy. Understand how to use each of the traps to cause maximum damage.
Tech Specs:
In order to play Tom Clancy's Rainbow Six: Siege, it is recommended that your computer has Windows 7, 8.1, and 10 (64bit version), the processor should be Intel Core i5-2500K @ 3.3 GHz or better or AMD FX-8120 @ 3.1 Ghz or better, and you need 8 GB RAM. The graphics card should be NVIDIA GeForce GTX 670 (or GTX 760 / GTX 960) or AMD Radeon HD 7970 (or R9 280x [2GB VRAM] / R9 380 / Fury X)
Assassin's Creed: Odyssey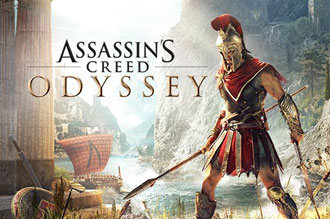 Game Genre:
Role Playing Game
Publisher:
It is a game company that has been developing and publishing good quality and entertaining games. Ubisoft is a French gaming company that is responsible for developing and publishing Assassin's Creed Odyssey. They have a list of well-known games to its list too such as Gods & Brawlhalla, Monsters, Tom Clancy's The Division 2, Tom Clancy's Rainbow Six Siege, etc.
Cost:
The starting price for the game for PC is Rs. 3,999, which is the Standard Edition.
Gameplay:
As the name of the game suggests, Assassin's Creed Odyssey is set in ancient Greece. We are introduced to two characters in the game—Alexios or Kassandra. They are siblings with an interesting story. These two are former Spartans who have turned into mercenaries. As the game progresses you are glued to the storyline. The game has parallel stories—the main story takes place in the distant past and the all-encompassing story is set in the present day. In the later story, you are introduced to Layla Hassan. She is working to unravel the mysteries of the first civilization.
Assassin's Creed Odyssey is a PC game for solo players that takes you on a journey of adventure, attacks, fights, and uncovering truths. Along the way there are main objectives and missions, but you also have side quests that help amp up your gear, point, and resources.
It is an interesting game where you go on a journey that will lead you to lost tombs that you have to discover, get into battles on the high seas, and kill important people from a society that wants to gain control of the world. Also, there are cases where you will kill or steal in the presence of people but get ready to run as they will chase you.
Assassin's Creed Odyssey is a game meant for exploring and on this journey, you are faced with quests and side quests that make the game enjoyable in every sense. You are immersed in the game as there is a lot to do and a world to uncover. Hence, this is one of the best games of 2019. A little unknown fact about the game – there was no promotion about it, however, the game spread like wildfire. You have a sense of why this game is popular without any promotion once you start playing the game.
Editorial Review:
Assassin's Creed Odyssey is a role-playing game that is immersed in a world of ancient Greece, where the environment was untouched and the conflicts rampant. So, you will be entertained for a longtime as there is a lot you can do in the game. Also, the characters learn, grow, and improve their abilities. The quests throw the doors open to coming up with your own conclusion. The choices you make in the game translates to how the game will end for your character. You can choose to just follow the main storyline, or you can jump into the side quests of the game. However, some may say there is too much going on in this game, which makes it confusing or overwhelming to play.
What makes the game a truly beautiful experience is the graphics in the game. It is impressive, and every detail in the game transports you to a new world. The expanse of the game is unbelievable after all Greeks did have a widespread reach. Whether it is the graphics or story, it completely encapsulates the essence of ancient Greece. The game does not hide away from the struggles and hardship of slavery, and the blood-shed war between Spartans and Athenians.
There are two modes to play the game: guided or exploratory mode. The choice you make depends on how you want to experience the trials, tribulations, and celebrations of Greece. If you choose the guided mode, then you are told what to do - your objective. The more exciting way to enjoy the game is to put on your exploration shoes. Here you are given hints on what to do and you have to figure it out. You go on a journey to discover the world as it unfolds on your path.
If you are uninitiated to the Assassin's Creed world, no worries, you do not have to know the backstory to play Odyssey. Also, start with the normal level and test your abilities, if it is not challenging enough for you, then you can progress to the difficult level.
Assassin's Creed Odyssey is a great and widespread game, so frequently keep on saving after every task even though there is autosave. It is favourable as the game grows with every completed quest. You can even customise your character and prep him or her to get into battle. This level of personalisation also extends to the high seas. When you are going into a naval war, you can customise your ship and source your crew. Leave land and explore the treasures buried at the base of the ocean. Assassin's Creed Odyssey is a massive game with great attention to detail. This computer game is re-inventing the way we play solo games and sha
Challenge:
Assassin's Creed Odyssey is spread on a massive map. It is an expansive game. It also means that there are complexities in the game. There is a lot of land and seas to traverse as you follow various quests that include the main story and the side quests. This is tiring for the brain and you tend to feel overwhelmed. It takes away a bit of the excitement of playing the game.
There are encounters with deadly, beastly creatures that are tough to kill. You also come across crowds that are difficult to manage. So, a great way to overcome this challenge is to use a spear to control a crowd and to kill an animal.
Quick Tips:
When you kill someone in public, you are likely to have witnesses that will come chasing you. It is easy to pay them off, but it is advisable to fight them even though it is difficult. Defeating them will power your gear and make it powerful.
Want to improve your health? Then go out into the sea. When you are on the high seas, pay attention to taking out the smallest ships first of pirates and enemies. To successfully attack the enemy's ship, looking for glowing parts, those are the weakest parts of the ship. Also, when you board the ship, your health will improve.
One of the missions that will be assigned is getting into a conquest battle. The focus would be to deplete the enemy's metre. If your mission is to knock off the captain in the opponent's team then follow the orders. This will lower the metre drastically.
Tech Specs:
Assassin's Creed Odyssey provides certain computer recommendations for the game to function without any glitch. Your computer should have Windows 7 SP1, 8.1, 10 (64bit versions only), the processor should be AMD FX-8350 @ 4.0 GHz, Ryzen 5 - 1400, Intel Core i7-3770 @ 3.5 GHz or better, and you need 8 GB RAM. The graphics card that is advisable to get are AMD Radeon R9 290, NVIDIA GeForce GTX 970 (4GB VRAM with Shader Model 5.0) or better
XCOM 2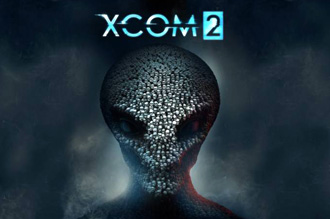 Game Genre:
Role-playing game
Publisher:
2K is a subsidiary company of Take-Two Interactive that was founded in January 2005. 2K is the publisher for XCOM 2 and other amazing games such as Borderlands series, BioShock series, Civilization series, and Mafia series. All these games have captivated the gaming company.
Cost:
The price ranges from Rs. 2,999 onward, depending on the edition you buy.
Gameplay:
The earth is no longer the place you remember it to be. It has been transformed ever since the invasion of aliens. It has been 20 years since the world leaders have completely surrendered to the aliens. Even the earth's defense group, XCOM was obliterated, however, there are a few that survived.
In XCOM 2, the aliens are building amazing cities with the promise of a brighter future for aliens. On the surface it is glossy and fabulous but scratch the surface. It will uncover the true agenda of the alien's invasion. If anyone protests and causes mayhem, they will be eliminated. Humans have no choice but to follow the new order.
Lurking at the far ends of the earth, there is a space that offers marginal freedom. This is where the ex-XCOM are brewing up a storm. They are living underground and always running. They have to deal with impossible situations, yet they are persistent to raise global resistance and defeat the alien rule.
In this game, you play the role of the commander of the military organization - XCOM. You get hold of the Avenger – a fabulous new mobile. You have to command a squad into battles against aliens. You also command the engineering and research department to develop gadgets, weapons and technologies to assist players in battle. You can also recruit soldiers with different skills and abilities. XCOM 2 is an engaging game that has you occupied in its interesting missions and storyline.
Editorial Review:
Aliens, bloody shed, and revenge sums up XCOM 2. When you enter a mission in XCOM 2, you and your troops are undetected by the enemy. Take this opportunity to plan your approach and attack. Use this feature to also devise an ambush. When you take out an enemy, you can plunder the weapons, gear, and artifacts. You can also enter the enemies' mechanical weapons such as turrets (towers) that are shutdown or in control of the enemy.
If a soldier is killed, his body is carried back to extraction and you can abort the mission. If a soldier is wounded, he is taken to the extraction point. Here they are revived, when they leave the map.
XCOM 2 is a fast-paced game. You are zooming through the objectives to return to the extraction point. The missions involve players running to a facility and completing it quickly, then race back to the point. You also experience attacks such as enemy striking the Avenger with an alien spacecraft. If the enemy is successful, then you can lose the game. In XCOM 2, the missions have secondary objectives. It makes the gaming experience richer.
If your soldier is depleting, then you can request for reinforcements. ADVENT can send new enemy troops continuously, so you better have a full squad. In this edition, you also have a new feature - the Avatar Program. It is a research project run by aliens, but it can be sabotaged. You can also personalise your soldiers, from their personality to their uniforms. Plus, weapons, gender, and nationality can be customised to your preference. Enjoy the high-energy game that is perfect for PC gamers.
Challenge:
The best way to progress in the game, is to upgrade your weapons, gear, Avenger, and soldiers. It gives you the necessary push you need to complete the missions effectively and move ahead. However, it is not easy to upgrade. One option is to tap the Black Market, where you can buy and sell items. You can use your Intel, to upgrade too, but it is limited. Play the game regularly, to get your hands on the necessary items to upgrade.
Quick Tips:
You have planned ahead, but it is important to contact other regions where the resistance is building. This should be one of your top priorities. Also, you gain additional money and you gather upgrades from different regions.
Destroy everything that belongs to the enemy. Unleash your inner hell, which will prevent the aliens from taking cover.
Tech Specs:
In regard to PC requirements, for Windows it is recommended to have Windows® 7, 64-bit, a processor of 3GHz Quad Core, 8 GB RAM, and graphics are 2GB ATI Radeon HD 7970, 2GB NVIDIA GeForce GTX 770 or better, and 45 GB available space. As for mac, the processor has to have 2.4 GHz Intel Core i3, 4 GB RAM, and for graphics it should have 1GB AMD 5750, Nvidia 650M, 1.5GB Intel Iris Pro 5200.
DOOM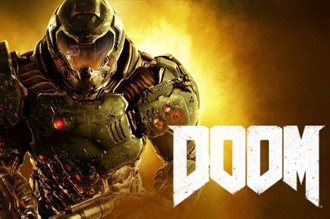 Game Genre:
First-person shooter
Publisher:
DOOM had several publishers since the time of its first release. It started with GT Interactive (1993–96), then it moved to Activision (2004–05), and presently it is with Bethesda Softworks from 2010. Bethesda Softworks has published other games such as The Elder Scrolls series, Pirates of the Caribbean series, Star Trek series, Dishonored series, DOOM series, Wolfenstein series, and Fallout series.
Cost:
DOOM is priced at Rs 1,599.
Gameplay:
DOOM is a first-person shooter game that is set in space. On the planet Mars, there is a Union Aerospace Corporation, which is a massive research facility. It is infested with fierce and powerful demons. However, only you can protect the earth by containing these evil forces. You take on the role of DOOM Marine. You have your missions set, but can you eliminate every enemy. As the marine, you have to take on the forces of Hell such as demons and the undead. In the games, you will frequently go back and forth to hell.
Editorial Review:
If you are a child of the 90s, then DOOM was one of the initial video games that blew your mind. The demons and evil forces rising from your screen was enough to make parents squeal. Even though it has changed publishers, the game is one of the best action games till date.
When it comes to the character's health, there is no taking cover or stopping to regenerate. You have to pull through to defeat and push back Hell's raging demon hordes. In DOOM, you get an opportunity to mix up your arsenal. You can combine the futuristic and iconic guns, upgrades, movement and an advanced melee system to knock-down, slash, stomp, crush, and blow apart demons in creative and violent ways.
What is DOOM known for? It is popular for its arena style fights. Dominate your opponents in high octane arena-style combat. In both classic and all-new game modes, annihilate your enemies utilizing your personal blend of skill, powerful weapons, vertical movement, and unique power-ups that allow you to play as a demon.
DOOM SnapMap – a powerful, but easy-to-use game and level editor – allows for limitless gameplay experiences on every platform. Without any previous experience or special expertise, any player can quickly and easily snap together and visually customise maps, add pre-defined or completely custom gameplay, and even edit game logic to create new modes. Instantly play your creation, share it with a friend, or make it available to players around the world – all in-game with the push of a button.
Challenge:
It is tempting to focus your energy on the biggest and meanest enemy. That is not the best thing to do but do the opposite. If you have that Hell Knight or Mancubus pinned down in a relatively secluded corner of the fight, by all means hammer it for a moment, but always remember that this method is not a rule. What you need to do is hit-and-run. Do as much damage to the main villain, hit everything you can with whatever's response is most appropriate.
Quick Tips:
You can be overwhelmed with the number demons around you. However, identify the dangerous ones like a summoner and take them out first.
Avoid getting into combat with lowest level demons such as zombies, Possessed Engineers, and Imps. They are not high risk, in spite of their numbers.
Tech Specs:
To play the game, your PC requires Windows 7/8.1/10 (64-bit versions), processor: Intel Core i7-3770/AMD FX-8350 or better, 8 GB RAM, and graphic card that is NVIDIA GTX 970 4GB/AMD Radeon R9 290 4GB or better.
Resident Evil 2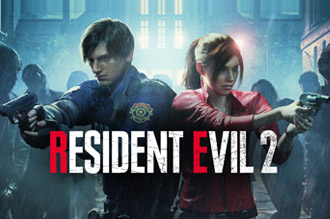 Genre:
Survival horror
Publisher:
Capcom is the developer and publisher for Resident Evil 2. This gaming company has also developed amazing games such as Devil May Cry, Street Fighter, Marvel vs. Capcom, Dead Rising, Monster Hunter, and many others.
Cost:
You can pick up the game for Rs. 2,999.
Gameplay:
Resident Evil 2 takes place in Raccoon City and the year is 1998. Two months prior there were events of Resident Evil. So, the majority of the people in the city are turned into foolish creatures. The survivors call them zombies. What happened Umbrella Corporation suffered an outbreak of a viral bioweapon known as the T-Virus. The game begins at a gas station that is at the outskirts of the city. Here, a rookie police officer Leon S. Kennedy meets college student Claire Redfield, who is looking for her brother Chris.
Leon and Claire were separated following a car accident. They decided to meet at the city's police department. However, it is riddled with zombies and other monsters. The building also has a monster called Tyrant. This monster is sent to hunt down and kill any survivors. Leon and Claire find it difficult to meet because of these creatures and other obstacles. They are forced to find a way to escape the city.
Editorial Review:
Resident Evil 2 is everything you can expect and lot more. It has bloodshed, ghastly creatures, interesting missions, fabulous storyline, and stellar combat. The game was initially launched for PlayStation in 1998. This version of the game offers over-the-shoulder third-person shooter gameplay that is on the lines of Resident Evil 4.
In Resident Evil 2, you have the option to play either of the characters - the rookie cop Leon S. Kennedy or the college student Claire Redfield. Depending on what you pick, the gameplay will have different scenarios, variations in subplots, accessible areas, and obtainable items.
However, on completing the main campaign, you will unlock the option to play through a second run as the other character. In the second run, the main campaign is different and there is additional content. For example, the character in 2nd Run will enter the police station from a different entrance and find several doors already unlocked by the protagonist from the first playthrough. When you complete the 2nd Run, you will experience the true ending of the main campaign.
If you opt for the standard difficulty mode, you can save as often as you would like inside safe rooms. If you pick the hardcore difficulty, then you are required to gather and use an unlimited number of ink ribbons to save the progress of the game.
Challenge:
What you need to survive is plenty of ammunition and two legs to run. Taking down creatures can reduce your ammunition count. When you have to take down the big creature, you fall short of bullets. In the game, the best way to save on the bullets is to run away from the lowest threat enemies. Also, stock up of knives and grenades, you can use them on these inferior creatures.
Quick Tips:
If you know anything about zombies, they are hard to kill. In Resident Evil 2, the zombie's head has to explode. You have to fire three bullets to the head to terminate them.
There are several twists and turns in the game. You can get lost in the environment. So, always refer to the map often. It will help you locate resources and you can figure out where to go next.
The game is also a puzzle. You may have to figure out how to open a door or unravel an enigma. Check your inventory for key items. Examine them, rotate them, you may find the answer or secret codes.
Tech Specs:
To play the game effortlessly, it is recommended to have Windows 7, 8.1, 10 (64-BIT Required), processor Intel® Core™ i7-3770 or AMD FX™-9590 or better, 8 GB RAM, and graphic card that is NVIDIA® GeForce® GTX 1060 or AMD Radeon™ RX 480 with 3GB VRAM.
Red Dead Redemption 2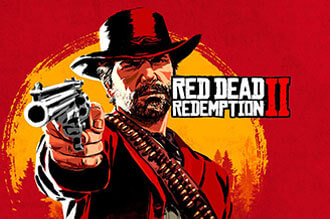 Genre:
Action-adventure
Publisher:
Rockstar Games is one of the biggest gaming companies in the US. They have developed some of the best games and Red Dead Redemption 2 is one of them. The other games that are developed and published are Grand Theft Auto series, The Warriors, Manhunt series, Midnight Club series, among others.
Cost:
The game is priced at Rs. 3,199 and it can be purchased from the website.
Gameplay:
The game draws from the wild west of United States of America. The year is 1899 and it is the culmination of wild west era. There is a massive search of the few remaining outlaws. The lawmen are out to get them and if the outlaw does not surrender, then they will be killed.
In the mix of it all, we are transported to Blackwater, a western town. Here we are introduced to robbers, Arthur Morgan and the Van der Linde gang. They attempt a robbery, which goes south. They scamper to evade the law. Nonetheless, they have federal agents hot on their heels and the top bounty hunters on their case.
The only way to survive is to plunder, steal, and fight like thieves across America. However, there is major tension growing in the gang and they are almost tearing at the seams. Can the gang stick together and pull through? Also, Arthur is stuck between the devil and the deep sea. He has to make a choice – go with his ideals or break away from the gang who raised him.
Editorial Review:
Red Dead Redemption 2 follows a more open world scenario. You take on the character Arthur, but there are layered missions. In the sense, what you choose will direct you to a mission or storyline. There are times in the story where you have the option to accept or decline additional missions. The game allows you to shape the plot based on your choices.
As for the gameplay, Arthur has to complete tasks that are assigned, but he can also traverse the western land. He can go off on side missions, witness or participate in random events when you explore the game world. The activities can include ambushes, crimes committed by other people, pleas for assistance, ride-by shootings, public executions, and animal attacks.
Red Dead Redemption 2 features the Honor system. The system measures the player's morality in terms of their actions. You will receive points for positive acts and deeds such as helping strangers, abiding the law, and sparing opponents in a duel. Point will be deducted for negative deeds, for instance, theft and harming innocents. These acts will affect the honor system.
As you traverse the lands and encounter difficult missions and partake in side activities, keep an eye out for the health and stamina bar. Plus, you have a core that gets affected. For instance, when you avoid wearing warm clothes in freezing temperatures, you will drain your core. You can also gain and lose weight in the game, which will affect your health. If you are underweight, your health will deteriorate. Red Dead Redemption 2 is an interesting and multilayered game. The exploration that you can do is endless, and you will be entertained for hours. What are you waiting for, play one of the best PC games today.
Challenge:
When you first try to learn the ropes of controlling your horse, you find it difficult. But the horse is an important feature in the game. So, the first thing you do is change the controls of your horse to suit your playing style. The horse's default controls are linked to the camera position. Switch the horse camera option to 'horse relative'. It is a much better way to power your steed.
Quick Tips:
Bond with your horse to unlock better and improved abilities. For instance, at level three, your horse will perform what's essentially a horsey handbrake turn while moving.
You may not be down with it but chewing tobacco or smoking will improve you Dead Eye meter. Also, brew snake oil at camps to keep your Dead Eye core level up.
It is not easy to travel the country with a bounty on your head. To avoid bounty hunters and lawmen trailing you, visit the post office to pay off your criminal charges.
Tech Specs:
To play Red Dead Redemption 2 without any glitches, ensure your PC has these recommended specifications such as Windows 10 with the April 2018 Update, processor Intel® Core™ i7-4770K / AMD Ryzen 5 1500X, 12 GB RAM and graphics card Nvidia GeForce GTX 1060 6GB / AMD Radeon RX 480 4GB.
Titanfall 2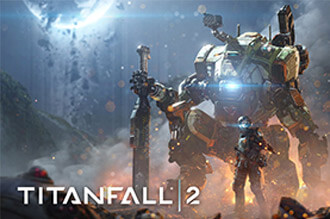 Genre:
First-person shooter
Publisher:
Respawn Entertainment is the game development studio that has given us one of the top PC games and Titanfall 2 is one of them. Besides this, in a matter of a decade, they have managed to develop another entertaining game, Apex Legends and produced Star Wars Jedi: Fallen Order.
Cost:
The Titanfall 2 is priced at Rs. 1,499 for the standard edition.
Gameplay:
Many moons away from our solar system is a star system known as the Frontier. It is here that the game is set. In this star system, conflict has been raging for years. There are two units that are fighting to gain control of it: Interstellar Manufacturing Corporation (IMC) and the Frontier Militia.
Interstellar Manufacturing Corporation (IMC) has evil motives for the Frontier. It wants to ravage the system of its riches and distinct resources. It does not care about the ecosystem of the planets or its residents. Its aim is to plunder the planets. On the other hand, you have Frontier Militia that wants to protect the planets and gain freedom for the frontier.
In the game, the Battle of Demeter is on and the Militia is on the offense. Their resources are dwindling and there is a lack of reinforcements from other systems. Yet they are adamant to battle for resources and control of the Frontier planets. To make matters worse, IMC's James MacAllan has destroyed the refueling facility. He is a strong force to take down, and he is a major block to win freedom for the Frontier.
Titanfall 2 was initially a multiplayer game, but later on the single player mode was introduced. In the multiplayer mode, you are part of the Militia (Titans) and in the single player option your character is Jack Cooper. Complete the missions assigned to you and help free the Frontier.
Editorial Review:
In Titanfall 2, you have bigger, powerful and upgraded weapons that will penetrate and take down the enemy. Whichever mode you pick – single or multiplayer, you will be introduced to far superior technology. Combine advanced technology and the modernized weapons to unleash the wrath and defeat the IMC. The expansive and richness of the game is phenomenal.
In this edition, you have new titans such as Ion, Scorch, Northstar, Ronin, Tone, and Legion, with Monarch. As for the pilot, you can customise it the way you prefer. Also, the game follows a progressive system that helps you and your titan flow as one unstoppable killing force.
In Titanfall 2's multiplayer mode, there are six modes, and each are equally well designed to emote thrill, mystery, exploration, and bloodbath. Here is what you need to know about them:
Amped Hardpoint: This is a mode that depends on the accumulation of points. You receive points if you can hold control points for an extensive period.
Bounty Hunt: You receive a bounty if you terminate enemies, opponents or AI-controlled grunts. You have to return to specific points to deposit the money. Besides, you can steal opponents' bounty if you can kill them. The team with the highest score wins.
Capture the Flag: This is one of the most fun and classic modes. Players have to capture the enemy's flag and bring it to their team's base. Simultaneously, the player has to protect the base flag too from the opponents.
Coliseum: This is a one-versus-one multiplayer mode where the player is tasked to eliminate the other player. Players can gain access to this mode through Coliseum tickets. These are earned by playing other multiplayer modes, buying them with credits, or receiving them in gifts granted when the player levels up a faction.
Pilot vs. Pilot: A standard team deathmatch mode but players cannot summon any Titan.
Last Titan Standing: A last player standing mode, where the first team to eliminate all opposing titans wins. Players are spawned in their titan and can collect batteries scattered around the map.
As for the single player mode, there are layered objectives that follow a storyline. You can use different ways to finish tasks and attack enemies. For instance, using Cooper's Pilot stealth ability, jump-kit assisted traversal of the level and using firearms provided in the game. In regard to the levels, it is massive, and you can follow various paths to reach their destination.
Challenge:
There are various techniques of combat in the game. If you are a beginner, you will find it difficult to maneuver the character. It can shave off your points and affect your gameplay. So, the best place to learn the techniques and master them is in the single-player mode. It is here you can learn how to wall-run and move around your surrounding as a Pilot.
Quick Tips:
Want to gain more points? Look out for AI-controlled units, they are slow and silly, but they are easier to kill. This will help you get points, but it is not as much as killing a Pilot.
Bump up your speed rate by wall running. If you have noticed, there are a lot of vertical surfaces that allows you to improve your speed with wall run.
Tech Specs:
Titanfall 2 recommends having Windows 7/8/8.1/10 64bit, processor that is Intel Core i5-6600 or equivalent, 16GB RAM, and graphic card such as NVIDIA Geforce GTX 1060 6GB, AMD Radeon RX 480 8GB.
The Elder Scrolls V: Skyrim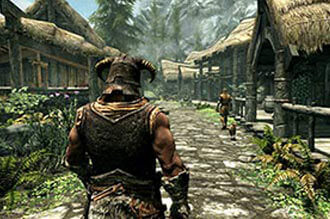 Genre:
Role-playing game
Publisher:
Bethesda Softworks LLC has over 33 years in developing and publishing video games. The Elder Scrolls V: Skyrim is the brainchild of this gaming company. It is the fifth game in the Elder Scrolls edition and this series has won acclaim worldwide. The other games from this company include Wolfenstein, Doom, Dishonored 2, Rage 2, Fallout 4, and many more.
Cost:
The game is priced at Rs. 2,999.
Gameplay:
The fifth edition may seem like a sequel to the previous game, but it is not. This game though it is set 201 years after the events of The Elder Scrolls IV: Oblivion, has nothing to do with it. This game is set in Skyrim, which is a place on the continent of Tamriel. It is ravaged by a civil war, which is fought between the Stormcloaks that Ulfric Stormcloak leads and the Imperial Legion that General Tullius leads.
The character that you control is Dragonborn. He is a mortal with a soul but has the strength of a dragon. The antagonist in the game is Alduin - a massive black dragon who was lost in time but returns with a bang. Akatosh, a god, created Alduin and is prophesied to destroy and consume the world.
The story goes that Dragonborn is led to an Imperial execution in Helgen along with Ulfric Stormcloak among the prisoners. General Tullius is the man behind the executions. This is when Alduin dives in obliterates the town. In the midst of chaos and commotion, the player escapes and heads to the city of Whiterun to get help to defeat the dragon.
In a nearby place, he slays a dragon and absorbs its soul. He has the ability to perform a shout. The city guards that witnessed it inform the player that he must be Dragonborn. The player is called to meet the Greybeards, which is an order of monks that live a secluded life in Skyrim's tallest mountain, the Throat of the World. This is where the players trained to use his shouts and to take on Alduin. You also find out that Skyrim's civil war is the last in a sequence of prophetic events foretold by the Elder Scrolls, and the return of Alduin was predicted too.
On the journey to kill the dragon, Dragonborn meets dragon hunters and goes on quests. They learn of ways to defeat the dragon and the special shout that will do it. They also have to go on a journey to find a particular Elder Scroll to vanquish it. However, after a lot of skirmish, the dragon flees to Sovngarde, a Nordic afterlife and preys on the souls of Nords to gain its strength. This brings the player to this part of the realm. It is up to you to terminate the dragon once and for all.
Editorial Review:
The Elder Scrolls V: Skyrim is riddled with adventure, mayhem, and interesting quests. The game is a single player, and it is played in either a first or third-person perspective. It is an open world game, where the player can freely roam the land that includes wilderness expanses, dungeons, cities, towns, fortresses, and villages. Once you finish the first stage of the quest, you can ignore the main quest and dabble in smaller missions.
Then there are quests that depend on the main storyline being at least partially completed. There are a number of non-player characters (NPCs) in the game and you can engage in a conversation with them, marry an eligible NPC, kill them or get into brawls. If you kill a NPC, then certain quests or items are unobtainable, but you cannot kill a few of them as they are important to the storylines.
If your crime has witnesses, then there is a bounty to your name. If a player is stopped by a guard, they may wipe their bounty with gold or jail time or may resist arrest which will trigger an aggressive pursuit. These characters also offer players additional side-quests where the player can discover the nearby dungeons.
There are a few NPCs who are friends or those hired can be companions that will help them in combat. You can also join factions which are organised groups of NPCs, for instance, the Dark Brotherhood, a band of assassins. Such factions have their own quest paths to progress through. Besides getting entangled in perilous missions, you can also engage in odd jobs such as farming.
Dragons, long lost to the passages of the Elder Scrolls, have returned to Tamriel and the future of the Empire hangs in the balance. As Dragonborn, the prophesied hero born with the power of The Voice, you are the only one who can stand amongst them.
Challenge:
The Elder Scrolls V: Skyrim is one of the goriest role-playing games. You will be killed multiple times as you face dragons and final bosses. If you do, you have to start over a mission again and go through the whole process again. Cut short the ordeal by saving the game every time, especially before you encounter the final boss. When you are saving a mission, save over the ones that are useless.
Quick Tips:
In the game, you will come across a range of items to collect. These will be useful in Skyrim, for instance, the pelt with which is turned into leather or the Dwemer scrap metal which can be transformed into ingots.
As you traverse through the cities, you will hear useful information that is enough to add an objective to your quest log.
In Skyrim, you can only learn a weapon or armor enchanting by disenchanting a piece of gear with that enchantment on it. If you find some loot with a cool enchantment, consider heading to the enchanting table to learn its secrets.
Tech Specs:
To play The Elder Scrolls V: Skyrim effortlessly on the computer, it is recommended that you have Windows 7/8.1/10 (64-bit Version), processor with Intel i5-2400/AMD FX-8320, memory 8 GB RAM, and graphics card with NVIDIA GTX 780 3GB /AMD R9 290 4GB.
League of Legends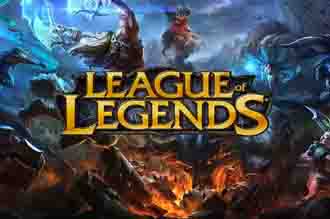 Genre:
Multiplayer Online Battle Arena
Publisher:
Riot Games is the publisher for League of Legends. It is this game that promoted the company world over. The company started off as a place to support developers, but it has grown rapidly. Presently Tencent, a Chinese multinational tech company, has acquired Riot Games. Both these entities have put their experience in gaming, and they evolved League of Legends across the years.
Cost:
You have to register to download the game for free. However, there are microtransactions for cosmetic items.
Gameplay:
For many years, League of Legends has been entertaining players for years. It is a multiplayer online battle arena game (MOBA), which is popular in the gaming industry. The premise of the game is simple. Form a squad to take down the enemy base or work as a team to complete a mission such as destroying the main building of your opponent.
There are five players in each squad. The base for each squad is situated at opposite ends of the map. In between the bases, is a forest that has three paths. These paths are filled with untoward beings that you can kill as well as your opponents. So, League of Legends is about destroying your enemy's stronghold and protecting yours at the same time.
At the start of the game, your character or champion is low on performance level and gold. As the game progresses, the performance level increases, and you collect a lot more gold. Also, each character or champion has a distinct ability that surfaces during the game. Also, you can get gold by taking down minions, monsters and dragons. You can use the gold to buy in-game items that will beef up the champions.
League of Legends is an easy game to understand and play. It draws resemblance to other battle arena games. So, if you are familiar with this genre, then you will feel right on board with the game.
Editorial Review:
While most of the gamers abroad were well into the game, Indian gamers had to find a way to play it. League of Legends was elusive to Indian players. However, the game is playable from North America, Singapore, or European servers. With this hack, the game exploded the Indian gaming scene.
There are three maps in the game that pushes your gaming skills in a positive way. They include:
Summoner's Rift: There are five versus five players in this map. There are three pathways leading to the respective teams' bases. The objective is to destroy the opponent's building at the base.
Twisted Treeline: This is similar to the summoner's rift, except that there are two lanes to the bases. So, the playing field is tougher, and the attacks are unavoidable. Also, you can play three versus three matches.
Howling Abyss: This is a lot more intense gameplay. There is just one path to the opponent's base and very little room to take cover. Here the teams are five versus five.
The duration of each of the games span for 20 to 50 minutes depending on the choice of map and game type. Besides the maps, there are five types of gaming to choose from. They include:
Tutorial: This is the ideal place to learn the controls, gameplay, and rules of League of Legends.
Co-op Vs. AI: This is super intense and fun. Real players go up against the computer.
Normal Matchmaking: You will be paired with players of similar skill sets to complete the objective
Ranked Matchmaking: Experienced players team up to test their League of Legends skills. Weak players will not be able to participate in this setup.
Custom Games: This is a brilliant option to create your game to play. You can choose a map and any combination of player or AI teammates and opponents.
Some of the characters or champions in the game are categorised based on their abilities. So, you have Marksman (good at destroying), Mage (magic skill for damage and support), Assassin (good killer), Tank (hard to kill), Fighter (self-explanatory) and Support (help others with healing).
League of Legends is an iconic battle arena game that is evolving with the passage of time. It is a game that will stick around as long as it stays fresh.
Challenge:
It is a super exhilarating game with intense gameplay. If you are a beginner in the MOBA scene, the League of Legends will be overwhelming. The controls, the attacks, the missions, etc. is a lot to take in and impacts your gaming experience. So, make use of the tutorial tool that is one of the best compared to other games in this field. You understand the various aspects of the game.
Quick Tips:
In other MOBA games, you lose money when you die. But in League of Legends you cannot lose money when you die in this game. This allows you to save for new weapons and armor in the item shop.
In other similar games, you can kill your own minions or soldiers to gain experience and gold. In this game, you cannot do it. It is great, because you have help to protect you and you can focus on the task ahead.
Tech Specs:
The best way to enjoy playing League of Legends is to have a computer that plays it smoothly. It is recommended to have Windows 7, 8.1, or Windows 10, 3GHz Processor (supporting SSE2 instruction set or higher), 4GB RAM, and graphics card with Nvidia GeForce 8800 / AMD Radeon HD 5670 or equivalent video card with dedicated memory of 512MB or higher VRAM.
Alien: Isolation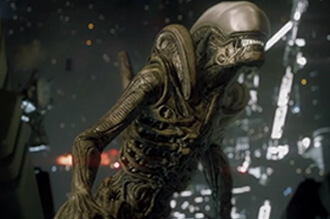 Genre:
Survival horror
Publisher:
If you talk about top Japanese gaming companies, then Sega Games Co., Ltd is in this space. It is a multinational firm that develops and publishes superb games. Some of their biggest series are Sonic the Hedgehog, Total War, Yakuza, and many others.
Cost:
The game is priced at an affordable rate of Rs 849.
Gameplay:
Alien: Isolation is a game that will give you goosebumps, strike horror, and bustling with adventure at every corner. The game is set 15 years after the horrendous events of Alien™. In this game, we are introduced to Ellen Ripley's daughter, Amanda. She is in an atrocious battle for survival as she is on a mission to discover the truth behind her mother's disappearance.
You will experience fear as you join Amanda on a trip that will shriek with fright, dread, and mortal danger. The player controls the character of Amanda. You will have to complete a ton of missions but also aim to survive in this ruthless atmosphere. You will be faced with chaotic and desperate people on this journey and spontaneous and unpredictable Alien.
Underpowered and underprepared, you must scavenge resources, improvise solutions and use your wits, not just to succeed in your mission, but to simply stay alive.
Editorial Review:
Alien: Isolation is a single-player game that surges on stealth and survival horror features. There are many missions in the game such as activating computers to collect certain items or reaching a specific area in the game. Amanda can do a host of activities that range from running to climbing ladders. Your character can sneak into vents, crouch behind objects to break the line of sight with enemies, and peek over or lean around to gain view. In addition, the player is capable of going under tables or inside lockers to hide from enemies. There are many villains in the game, but the supreme one is the Alien.
It is an action game, so Amanda does have guns such as revolver, a shotgun, a bolt gun, and a flamethrower. There is limited ammunition in the game as the focus is on evasion and less on combat. As mentioned earlier, you have to collect various items in your inventory, which will come in handy to make items such as EMP, noisemakers, molotov cocktails, pipe bombs, etc.
There are a couple of modes in the game like campaign and survival modes. Campaign mode is where you accompany Amanda through the journey. The survival mode is about completing objectives within a time limit. The challenges can be on different maps, and you have to evade the alien.
Explore a world of mystery and betrayal – Immerse yourself in the detailed setting of Sevastopol, a decommissioned trading station on the fringes of space. Encounter a rich cast of inhabitants in a world scarred by fear and mistrust.
Challenge:
There are many ways to die in Alien: Isolation. Even if you are hiding, for instance in a locker, the xenomorph can still sniff you out. When you die you have to restart the mission and go through all the steps. It can really tick you off. So, turn to your motion sensor in tense and hard places, or you can boldly go into the face of terror. Before you do, remember to save, so it will save you the time.
Quick Tips:
There is various equipment in the game to ward off enemies and the noisemaker is one such item. It can be used to attract enemies in a particular direction. Then there is fire; Alien is afraid of fire, so using flame weapons forces it to retreat into the station's ventilation system.
When the enemy attacks you, the player, who already has limited health, dies. Health is restored with medkits, which can be crafted with materials in Amanda's inventory.
Tech Specs:
Alien: Isolation works well on Windows 7 onwards (64 bit), processor should have AMD: Phenom II X4 955 - 4 Core, 3.2 GHz or Intel: Core 2 Quad Q9650 - 4 Core, 3.0 GHz, and 8 GB RAM. The graphics card should be 2GB (AMD GPU: AMD Radeon R9 200 Series or Nvidia GPU: Nvidia GeForce GTX660).
Dark Souls III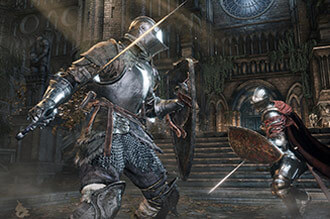 Genre:
Action
Publisher:
Bandai Namco Entertainment is a Tokyo-based company that has developed and published many renowned video games. Some of the games are Tekken, Pac-Man, Galaxian, Gundam, Tales, Soulcalibur, Ace Combat and Taiko no Tatsujin. In 2016, the company published Dark Souls III and ever since it has enthralled players from all over the world.
Cost:
The game amounts to Rs. 4,299.
Gameplay:
You step into the Kingdom of Lothric. The First Flame responsible for maintaining the Age of Fire, is dying out. It results in the coming of the Age of Dark, which causes the undead, cursed beings to rise up after death. The Age of Fire can be sustained by linking of the fire - a ritual, where the great lords and heroes sacrifice their souls to rekindle the First Flame.
Unfortunately, Prince Lothric, the chosen linker for this age, has abandoned his duty. So, a bell is rung to resurrect previous Lords of Cinder (heroes who linked the flame in past ages) to attempt to link the fire again, but all but one Lord shirk their duty.
The Ashen One, an Undead who failed to become a Lord of Cinder and thus called an Unkindled. He must link the fire by returning Prince Lothric and the defiant Lords of Cinder to their thrones in Firelink Shrine. Once that is done, they travel to the ruins of the Kiln of the First Flame. There, they encounter the Soul of Cinder, an amalgamation of all the previous Lords of Cinder who had linked the flame in the past. Once the Soul of Cinder is defeated, four endings are made possible based on the player's actions during the game. The player can attempt to link the fire, summon the Fire Keeper to extinguish the flame and begin an age of Dark, or kill her. A fourth ending consists of the Ashen One taking the flame for their own and becoming the Dark Lord of Londor.
Editorial Review:
Dark Souls III is an action role-playing game played in a third-person perspective. You get your hands on a number of weapons to fight the enemies, such as bows, throwable projectiles, and swords. Every weapon has two basic types of attacks, one being a standard attack, and the other is a more powerful one that can be charged up. Shields can act as secondary weapons, but they are mainly used to deflect enemies' attacks and protect the player from suffering damage.
Besides this, there are other features that have unique abilities. Dodge-roll to avoid attacks. Bonfires are checkpoints so that you can return from the previous installments. Magic is integral to the game, but if you perform spells, your focus points are consumed. Combat and movements are faster and more fluid in Dark Souls III. The various movements - backstepping and swinging heavy weapons, can now be performed swiftly. So, you can cause more damage in a short period of time.
Dark Souls III concentrates more on role-playing. The expanded character builder and improved weapons provide the player with more tactical options. There are a few maps in this game compared to the other games in this series. However, the maps are massive and more detailed; it encourages exploration. Throughout the game, players encounter different types of enemies, each with different behaviours. What is interesting is that some of them change their combat pattern during fight.
Dark Souls III has received praise for the game's visuals and combat mechanics. However, the fast - paced gameplay is similar to another game, Bloodborne. Nonetheless, it is one of the best PC games to play.
Challenge:
One of the first things you will encounter when you enter the game is the character. There are a number of characters that are based on class such as mercenary, thief, knight, warrior, cleric, deprived, to name a few. However, each of the classes have distinct qualities that are stronger. For instance, for a warrior, the strength level is the highest, but the attunement level is the lowest, that is, six. You have to find the character that suits your playing style. If your gaming style is aggressive, then pick the Knight. If you chose to fight from afar, then select a Sorcerer.
Quick Tips:
When you kill your enemies, they will drop soul items that are used to get more souls. It activates your inventory. For instance, with 50 soul items you will get a Fading Soul or for 200, you will get a Soul of a Deserted Corpse. Hence, save the souls for later, where you can unlock the option to trade them for special boss weapons and items.
During the game, you will come across chests. They generally contain useful items or new weapons that will help you to amp your fighting skills. However, things are not what they seem in the game. There is a possibility that you will get dragged into the jaws of the beast, killing you at lower levels.
Tech Specs:
For Dark Souls III to play effortlessly on your PC, it should have Windows 7 SP1, 8.1, and 10 64bit, the processor that is recommended is Intel Core i7-3770 / AMD® FX-8350, and 8 GB RAM. The graphics card should be NVIDIA® GeForce GTX 970 / ATI Radeon R9 series.
Hitman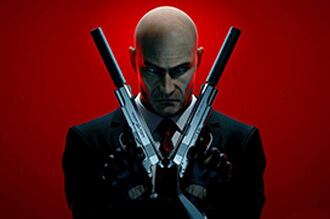 Genre:
Stealth
Publisher:
Square Enix is the publisher behind Hitman. This is a Japanese company that has several games to its accolades such as Final Fantasy, Dragon Quest, Kingdom Hearts, among others. The company has grown exponentially and is enlisted at the Tokyo Stock Exchange.
Cost:
The cost for the 2016 game is Rs. 2,673.
Gameplay:
Way back in 1999, there was a man called 47 in training to join the International Contract Agency (ICA). He had excellent assassin skills. The ICA training director, Erich Soders sabotaged his tests. 47's handler caught wind of this activity. However, 47 excels in flying colours. Once he is on the streets, 47 is swept through a slew of missions and it also includes saving the world from dangerous masterminds.
Since the game was released in 2016, there are nine updates or post release content. It includes Paris, Sapienza, Marrakesh, Bonus Episode, Bangkok, Colorado, Hokkaido, Holiday Hoarders, and Patient Zero. In the last episode, 47 completes the contract, and the spread of the Nabazov virus is contained, the virus itself destroyed as well. The campaign ends with a conversation between 47 and Diana.
Editorial Review:
Get into the mind of an assassin in this action-adventure stealth game that is played in third-person perspective. You control Agent 47, a genetically modified assassin, who travels to international locations to undertake kills of criminals around the world. The players are encouraged to be creative. They can use long-range rifles to snipe a target from a long distance, or they may decide to assassinate the target at close range.
All the episodes feature a sandbox-kind of surrounding. The player can discover it in different ways – by eliminating targets or going on multiple tasks. There are roughly 300 non-playable characters (NPCs) that have different routines and react differently to players' actions. Players can save their game anytime during missions. They don't have to go to a specific place or terminal to hit save.
A player's performance is based on time taken, number of non-targets killed, whether the player was spotted, whether or not they have been recorded on camera or if bodies were found. Every time a task is completed, you are rewarded with Mastery Points. With a certain number of points your Mastery Level increases. There are a total of 20 levels to check out.
Challenge:
Hitman is a stealth game, so it is important to understand the suspicion and alert mechanics work in the game. It is explained in the game, but it should be repeated. When 47 wears a disguise, there are characters who will still be suspicious of you. For instance, a guard may not know all their colleagues and so won't be suspicious of you. Some guards however might be higher in the food chain or simply sticklers for detail, and so they will recognise that you are an imposter.
There are outfits that will not blow your cover, so opt for those disguises. You can run, sneak around, climb, or vault, but avoid the 'trespassing' status. Avoid drawing attention to yourself – so be careful.
Quick Tips:
A common method to approach a mission is to incapacitate other non-player characters and wear their outfits as disguises, which allows the player to gain access to restricted areas more easily.
Actions of non-playable characters influence the game. For instance, players can gain more information about the position of their target through listening to a nearby news reporter.
Tech Specs:
For Hitman to function without glitches, then it is recommended that your computer has Windows 7, 8, or Windows 10 64-bit, the processor should be Intel CPU Core i7 3770 3,4 GHz / AMD CPU AMD FX-8350 4 GHz, and 8 GB RAM. The graphics cards that are advised are the Nvidia GPU GeForce GTX 770 / AMD GPU Radeon R9 290.
Grand Theft Auto V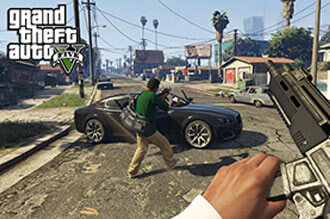 Genre:
Action-adventure
Publisher:
Ever since Grand Theft Auto V launched in 2013, it has remained as one of the most popular PC games. We have Rockstar Games to thank for it. This US-based gaming company has developed and published many other games such as Max Payne, Red Dead Redemption, Manhunt, The Warriors, etc.
Cost:
GTA V is available at Rs. 2,099 at various online portals.
Gameplay:
The story plays out in the eyes of ex-robber, Michael Townley. After years of living under witness protection, he slowly slides back in due to circumstances. He joins forces with gangbanger Franklin Clinton but gets in trouble with a Mexican drug lord. He wants compensation to avoid further violence. So, Michael finds ways to pay him off by undertaking illicit activities. His family life is in ruins because of his reckless lifestyle. He then turns into a movie producer, but is in conflict with venture capitalist, Devin Weston.
At this point, he is on the brink of losing the studio. He then gets roped in by the Federal Investigation Bureau (FIB), who demand that he perform a series of operations to undermine a rival agency, the International Affairs Agency (IAA). Lastly, Michael teams up with his pals to plan the most daring robbery – to clean out Union Depository's gold bullion reserve. On this journey, Michael has to complete various missions to achieve his targets. His bad choices take you through a whirlwind of emotions.
Editorial Review:
Grand Theft Auto V is an open world game, where the player has to complete the set objectives, but he can finish missions outside the storyline too. The game can be played in third-person or first-person perspective.
You can use a number of techniques to attack. Acquire a plethora of firearms and explosives to defeat the enemies. Also, run, jump, swim or use vehicles to navigate the world. In terms of combat, make use of the auto aim and cover system. If you are hurt it will affect the health bar, however, it will regenerate steadily. In case, it is drained out, you are respawned in the hospitals.
Michael De Santa, Trevor Philips and Franklin Clinton are the three characters you can control. Their stories are interlinked, and you can complete the mission as any one of them. You also have missions that are specific to certain people. Outside the missions, players may switch between characters at will, but the game may switch characters automatically complete certain tasks.
The three characters also have distinct skills and abilities that help in the progression of the game. These are default expertise, for example, Trevor has flying skill. Michael enters bullet time in combat, Franklin slows down time while driving, and Trevor deals twice as much damage to enemies while taking half as much in combat. You can visit places such as cinemas, restaurants, and stores. The characters can be customised too, you can purchase clothes and get a haircut or tattoos.
Challenge:
In GTA V, you are bound to get into gun fights. It is important to maintain your health in such a scenario. Then you have characters that are raging to get into the fight like Trevor. If you are out in the open for too long, you can land up with an inflated hospital bill. If you have to join a fight, ensure you take maximum cover and sharpen your shooting skills.
Quick Tips:
Want to kill your enemies? Then aim for the head and shoot. It will get the job done. If you shoot at the leg or hand, it will cause minimum damage. So, take aim at the head to completely knock them out.
You will have to take a flight often. This could spell trouble for criminals. What you need to do is invest in a hangar near the airport. This will make flying an effortless process.
Some of the objectives may seem mindless like doing yoga or playing golf. These side activities actually help you boost your abilities. For example, yoga improves the character's specific skill. Golf helps to regenerate the energy level.
Tech Specs:
GTA V works wonderfully well with these recommendations: Windows 7 onwards and 64 Bit, the processor should be Intel Core i5 3470 @ 3.2GHZ (4 CPUs) / AMD X8 FX-8350 @ 4GHZ, the RAM should be 8GB, and graphics card should be NVIDIA GTX 660 2GB / AMD HD7870 2GB.
The Outer Wilds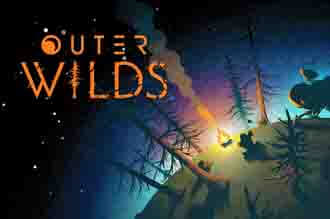 Genre:
Adventure
Publisher:
Annapurna Interactives is the publisher for Outer Wilds. They have been in this space for a while, churning out what interactive entertainment. Their noteworthy games include What Remains of Edith Finch, Sayonara Wild Hearts, Ashen, Wattam, Donut County, etc.
Cost:
The price of the game is roughly Rs. 1,349.
Platforms:
Windows/ PlayStation/ Xbox
Gameplay:
Outer Wilds is a solo-player game, where you are an astronaut. The game encourages you to find the mysteries of the universe, how you go to the planet, why you are in a time loop, and unravel the secrets of a once technologically advanced civilisation, Normai.
You fly to different planets, discover artifacts, and solve puzzles along the way. The mysteries are all interlinked even though they are revealed at different times in the game. You may find a key, but you will not know what to do with it at the moment. So, store it in your computer to refer to it later. There are an end number of treads to follow and accomplish. It will reveal the answers to all the mysteries in the game.
However, you have limited time—20 minutes, before you die, but you are respawned again. You may wonder, can a mystery be solved in this restricted amount of time? Yes, the puzzles are designed to be solved within these minutes. If you haven't solved it, then you haven't grasped how the game works.
Editorial Review:
Like the name suggests, go on a wild journey into outer space. It is a game that allows you to explore the handcrafted solar system that is filled with missions. The game also incorporates simulation, where you have to take the controls of a spacecraft and fly to various planets. What is interesting about the game is the 20 minutes of gameplay. You have to complete a task before 20 minutes or else the supernova sun engulfs you, but you start where you left off. If you love video games that encourage exploration, strategy, and varied missions, then Outer Wilds is the game for you.
The time loop may seem unnecessary to the game. It is just an interference with the gameplay. Actually, the time loop is one of the mysteries to solve, but it also plays an important part with the discovery of the galaxy. If you take for instance the two planets—Ash and Ember; they are called the hourglass twins because a massive column of sand connects them. However, after several loops, when the sand transfers from one planet to the other, the planet's hidden side is discovered. Your character can go on a mission to look for items and important things that will come in handy later in the game. Every time you reset, all your information that you have gathered from different planets is intact and carried with you between loops.
Outer Wilds is a mellow and warm. The use of colours and graphics is reminiscent of late 90s animation, but it is more polished in nature. When you are flying the ship, the rich and detailed graphics bring the flying experience to life. Unlike the 90s animation, it is not flat and dimensional, which adds a life-like feeling to the game.
Even though the sounds are well-curated to suit the various levels and intensity of the situation. For instance, if you complete a task or uncover a mystery—it is music to your ears. On the contrary, if the supernova sun is mushrooming to kill you, then you are treated with heart-pumping and heart-wrenching sounds.
Overall, Outer Wilds is a game that has gone beyond the expectations of any player that engages in the game. This game is not just a time-filler, but it goes beyond your anticipations of the game. Hence, this is one of the best online games that has grabbed the attention of the gaming community.
Challenge:
The time limit plays on your mind and the moment the intense music beats down with the countdown of the supernova, you are pressured to solve the mystery. Doing anything in haste will only eat up more time. So, relax and step back and wait for the reset to happen. You may get a better perspective in solving the task. In Outer Wilds, you can ignore the time limit and enjoy the exploration of the galaxy. So, take your time and avoid racing through the tasks, after all you learn a lot with each time loop.
Quick Tips:
Read everything on the plaque. It holds information and hints you need to solve the mystery or help you on your adventure across the galaxy.
You know there is a time limit, so make an effort to learn at least one new thing in that loop. It will help you proceed in the next reset.
The Ship Log is the place that holds all information. Turn to it for hints, missions, and notes that you have collected in the previous loops. It will show you undiscovered areas of the galaxy too.
Tech Specs
It is recommended to have Windows 10, processor should be Intel Core i5-8400 | AMD Ryzen 5 2600X and 8 GB RAM. The graphics card should be Nvidia GeForce GTX 1060 | AMD Radeon RX 580.
Dishonored 2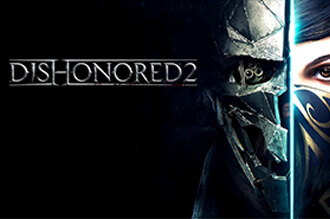 Genre:
Action-adventure
Publisher:
Annapurna Interactives is the publisher for Outer Wilds. They have been in this space for a while, churning out what interactive entertainment. Their noteworthy games include What Remains of Edith Finch, Sayonara Wild Hearts, Ashen, Wattam, Donut County, etc.
Cost:
The game is priced at Rs. 2, 670, but it varies on the edition.
Publisher:
Dishonored 2 is published by Bethesda Softworks LLC – an American video game company. They have 33 years of experience in this field and they are the brains behind numerous popular games such as The Elder Scrolls V: Skyrim, Fallout, Prey, Doom, Starfield, Rage, Wolfenstein, and many more.
Gameplay:
In a land wizardry and supernatural powers lies a city called Karnaca. The witch Delilah Copperspoon has deposed Empress Emily Kaldwin from the throne. This is where you have to choose your character either Emily or her Royal Protector and father Corvo Attano. The main storyline follows the journey to reclaim the throne. They are endowed with a range of supernatural abilities, though the player can alternatively decide to forfeit these abilities altogether. There are many ways to complete the objectives that range from stealth to purposeful violent conflict, navigated through a sandbox environment.
In Dishonored 2, there are a number of endings, but it depends on whether the player created major chaos by indiscriminate murder or attained minimal chaos by avoiding murders. For instance, if there are major catastrophes, then the player is faced with the choice of freeing Emily or Corvo from petrification or leaving them that way forever.
If Emily is revived then she is vengeful empress and goes after Delilah's supporters, with Corvo by her side in one form or another. If Corvo retains Emily as a stone, then he rises to the throne and turns into a brutal tyrant.
If there is minimal chaos, then the player sets Emily or Corvo free from petrification. Corvo becomes the new duke or a council of representatives will take charge of Karnaca. They will save the city from mayhem and destruction. Emily will be a just ruler, strengthening the Empire with Corvo.
Dishonored 2 has won several awards for the brilliant interface, visuals, and gameplay. The revenge spewing through the game is spine-chilling, but makes you want to play more.
Editorial Review:
Dishonored 2 is a first-person perspective game that is tossed with action, adventure, and revenge that permeates through the game. The character has the option of stealth too. There are various side missions to unlock in the game, alternate methods to assassinate, non-lethal approaches and paths to navigate the main mission.
Emily and Corvo have the same weapons which are upgradeable such as swords, pistols, crossbows, a retractable blade, grenades and mines. You can purchase upgrades at the black-market shops that are prevalent throughout the levels. There are blueprints scattered across the levels that unlock new potential upgrades too. If you are going to purchase the upgrade, you will need coins, which are found throughout a level or gained from other collectibles, like stealing paintings.
The game offers players the choice to play stealth mode or they can finish the game without taking a life. To improve your health, look for elixirs and food consumables and mana elixirs replenish mana.
In this edition of the game, you have combat moves to knock out the enemy or throw them off balance. Some of the moves are choke-holds, blocks, pushes, kicks, crouch-slides, drops from high up, sleep darts, stun mines, and various supernatural abilities.
At the start of a mission, random non-player characters are introduced with three states: sympathetic, guilty, and murderous. Killing a sympathetic character gives the player more chaos. Killing a murderous character gives the player a lesser chaos. The amount of chaos impacts the dialog between Emily and Corvo.
Each level in the game has a unique theme, in either fiction or game mechanics. For instance, you can come across a level where there are two factions. Both have their own assassination target and will use reoccurring dust storms for cover. On another level, time is distorted. The player has to enter an abandoned mansion that is in ruins. Play one of the most layered PC games that is making waves in the gaming community.
Challenge:
There are times in the game, where the situation seems impossible. You are in a corner. You may be tempted to get into a fight and pick the road less travelled. There are lots of choices in the game, it can get overwhelming. In such moments, step back re-evaluate what's going on. Is there a place you can escape to or a vulnerability you can exploit? When the going gets tough, pause, think and experiment. You'll find you don't have to face the challenge head on.
Quick Tips:
The gameplay tapers to the aggressive side but get into fights only if you have the right powers, arms, ammo and offensive gadgets. But you want to reduce your chaos, so pick isolated targets, and make sure there are no witnesses. You don't have to kill in every situation, but whatever you do, do it quickly.
There are various ways to complete an objective. If you cannot see a way to pass guards, then snoop around for an alternative route. You can explore side alleys and back doors to enter a place via a different route. You can also tap into Blink/Far Reach, Possession and Shadow Walk powers to access a new way forward. Look around if you can't see the way forward.
Tech Specs:
In order to play Dishonored 2, it is recommended that your computer has Windows 10 (64-bit versions), a processor with Intel Core i7-4770/AMD FX-8350 or better, and 16 GB RAM. The graphics card that is advised is NVIDIA GTX 1060 6GB/AMD Radeon RX 480 8GB or better.