Best PC Games To Play Online
Updated: Aug 8, 2019, 18:00 IST << Back
---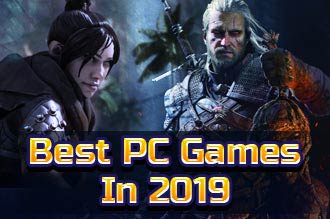 Intricate, challenging, and ambitious, PC games have come a long way. PC is not only the best platform for playing games, but it also offers the broadest range of titles. But it may not be an easy task to choose the game and play among the millions of options available isn't it? Making it simper for you, here are probably the best ten games of various genres you can have a go at.
Apex Legends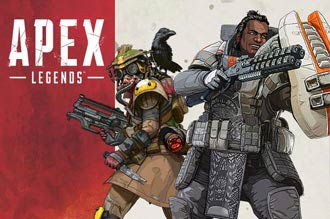 Publisher: Electronic Arts
Cost: Freemium
Platform: Windows / PlayStation / Xbox
Genre: Battle Royale
Editorial Review:
It is one of the popular battle-royale PC games ruling the internet. What makes it gain a positive trend worldwide is its flexibility in including the unique features of all the other battle-royale games into it. In fact, those features are nicely modulated and are made to look even better. The game has a wonderful gameplay having many features like care packages and ability to revive your teammate in a specified time. Overall it is a must play game if you are a first person shooter battle-royale lover.
Game Play:
"Survival of the fittest" can be called as the theme of this game. You will have couple of teammates with whom you must join and face 19 other teams each comprising of three members just as yours. You must survive this gruesome competition to emerge triumphant. At the beginning of the game, each of the player is required to choose a specific character with different responsibilities assigned to. Look for surviving the battle-royale by equipping yourselves with grenade, guns and body armours. Make the right choice of jump master, ensure the quality of your loot, revive your teammates and get quick access to weapons. If you are able to do these basics right, then you have a better chance of survival.
Overcooked 2
Publisher: Team 17
Cost: Paid game
Platform: Windows / PlayStation / Xbox / Nintendo Switch / Mac / Linux
Genre: Simulation
Editorial Review:
This one, as the name indicates, is a chaotic cooking game played with one to four players. Be ready for anything as a cook. Who knows what your customers demands are! You must serve the needs of the hungry customers by preparing a variety of dishes in unconventional kitchens. There are no significant changes added or omitted as compared to its first version but for the inclusion of a throw button that you can use to throw food directly into burners or cutting boards that eliminates the idle time. The game play is simple to understand with underlying multi tasking depth. The levels add variety to it and keeps the game exciting.
Game Play:
Share a kitchen with three other cooks. Work together and run around for preparing the food orders that appear at the corner of the screen. With the help of "throw button", reduce your time consumption by throwing the food rather than walking across with them. Pull up the raw ingredients, taking them to the cutting board for chopping and drag them to the frying pan or oven for cooking. As you near the end of the game, the levels start to become difficult with every player is required to manage many activities.
RummyCircle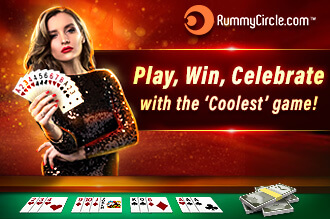 Play Rummy Now
Publisher: Games 24x7
Cost: Freemium
Platform: Android / iOS / Windows
Genre: Card Games
Editorial Review:
Card games - more importantly Rummy is not something new to anyone. But have you ever tried playing it online for real cash? If you are yet to, well you have got a right platform to play in the form of RummyCircle. Video tutorials that are available on this platform can make you an expert even if you start as a beginner. Play as many practice matches as you can to prepare yourself for cash tables and tournaments. The international level security features, next to none, protects your private data. If you are a lover of Rummy games, you can't miss this opportunity of playing it online.
Game Play:
The game begins with the toss as to who should start the game. Once the cards are dispensed to all, the players must form at least two sequences one of which has to be a pure one and remaining can be grouped to form sets or sequences. The first one to declare the game fulfilling its objective is said to have won the game. You can also use the joker cards to form sets or sequences. The players on each of their turns should take a card from open or close deck and discard the one which you already have in your hand. Players with excellent memory can perform better than other players since they need to remember their opponent's moves and make their moves accordingly.
Euro Truck Simulator 2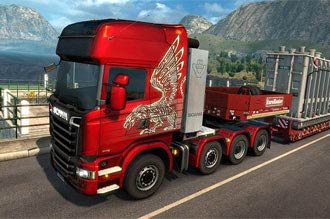 Publisher: SCS software
Cost: Paid game
Platform: Windows / Mac / Linux
Genre: Vehicle Simulation
Editorial Review:
The beauty of these computer games is that it gives you a real-life experience while playing. This game lets you experience the feel of a truck driver by just sitting at home. As far as the features are concerned, the game offers you the same in plenty. You have countless customization options in addition to many licensed trucks. The driving physics features in this game are too advanced, giving you a great riding experience. It does not stop with it. The economy allows you to create your own transportation company too.
Game Play:
This game is divided into two parts. First you select a headquarter anywhere in Europe where you will be hired as a truck driver. You will be given quick jobs at first wherein you are expected to pick up and deliver the cargo at the desired location. As your economy increases, you will be able to buy your own truck after taking loan from a bank. Buy many more of them and eventually build an empire of your own, hiring many drivers too. Develop your company and improve your economy.
Portal 2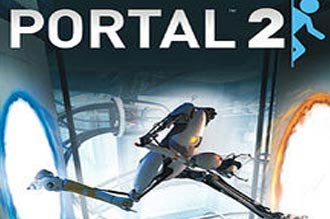 Publisher: Valve Corporation
Cost: Paid game
Platform: Windows / PlayStation / Xbox / Mac / Linux
Genre: Puzzle
Editorial Review:
This is a first-person puzzle platform video game where the puzzles will be solved by you by placing the portals and teleporting between them. The puzzles are quite challenging with the world map looking bigger than its previous version. Get ready to scratch your brains. You will be playing the role of Chell and not as some look alike or a clone of her. This game is purely based on Physics and if you can figure it out, the puzzle solving may be quite easy. You may struggle at times and may die too a few more times in the process of finding the answers for some of the puzzles. The dialogues are beautifully scripted too and the conversations between the two bots look actual. In short, it is one of the popular online games for PC which you cannot resist playing.
Game Play:
The player who dons the role of the protoganist of the game called Chell must solve puzzles using the Portal gun or Aperture Science Handheld Portal device. This is in case of Single player campaign. In case of co-operative campaign, the player becomes one of the two robots (Atlas and P-Body) whereas in the community-developed puzzles, he/she turns a simplistic humanoid icon. Only limited damage can be tolerated by them and they are prone to die whenever they sustain injury. Once the single player campaign ends with Chell's death the co-operative campaign starts and finally the game ends with the robots gaining entry into the Vault where the humans are stored in stasis.
Battlefleet Gothic: Armada 2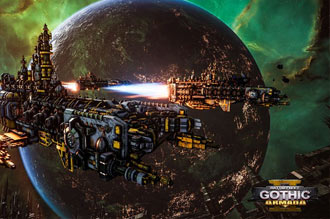 Publisher: Focus Home Interactive
Cost: Paid game
Platform: Windows
Genre: Strategy

Editorial Review:
Armada 2 is one of the online computer games set in space which is about giant spaceships clashing in the war hammer 40000 universe. This game could make you scream with excitement on many occasions. The game's battles not only have some random skrimishes but also are packed with scripted missions at times. The ship movement and the paths are not easy but therein lies your challenge. It is a 2D plane where the battles take place which makes the plot very interesting to learn.
Game Play:
The objective of this game is to gain control of the Gothic sector of space for which you must involve in various space battles of epic proportions. Customise your ships from the fastest frigates to the gigantic ones by adding weaponry, defense, sub-systems, etc. There are three campaigns for you to play – the Imperium, the Necrons and the Tyranids. Manually or automatically engage the targets with your ships and prioritise the enemy ships which you have to fire. It is an out and out strategy game where you use your intelligence and proactive customization in winning the space battles.
Devil May Cry 5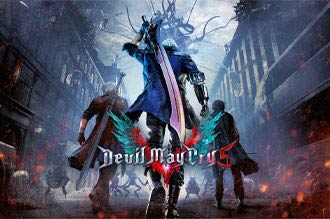 Publisher: Capcom
Cost: Paid game
Platform: Windows / PlayStation / Xbox
Genre: Action - Adventure
Editorial Review:
It is a double header game of both action and adventure combined featuring third person swordplay and gunplay. A fast-paced hack and slash combat awaits you as you download this game. Like most of the games the beginning of the game can be quite simpler, but it tends to become harder and harder. There are many purchasable upgrades for each of the characters as you start the Son of Sparda run. You will love seeing your rank climbing consistently as you win every fight.
Game Play:
This game gives you three characters to portray – as Nero, Dante and a new character called V.A.Spate of demon attacks. Each of the three has a unique style and so different games await you as you don each role. You have a variety of attacks such as long range attacks, close range attacks, dodge/evade attacks and a couple of other moves which you can use in battles with perfection. If you are new to the series, choose human mode to execute your moves effortlessly. Switch between the three characters and figure out as to how to defeat the demon King called Urizen who resides inside a giant demon tree, sitting on a throne. It is the main purpose of this game, after all.
The Witcher 3: The Wild Hunt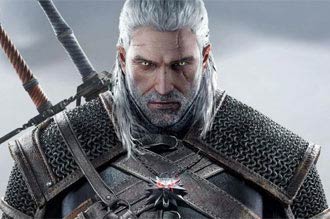 Publisher: CD Projekt
Cost: Paid game
Platform: Windows / PlayStation / Xbox / Nintendo Switch
Genre: Role-Playing
Editorial Review:
Role-Playing games are the ones that rate you as an individual and estimate your ability to overcome trying situations. The Wild Hunt is one such game. This game has a great storyline and engaging game systems. Also, it is bestowed with interesting quests and side quests in addition to many activities. The story missions are kept in such a way that you don't digress from the storyline although you move away from one point of the map to the other. The action and dialogue scenes as well as boss battles - all of them have a consistent bond to the storyline.
Game Play:
This action packed role playing game revolves around Geralt of Rivia who is a monster hunter who needs to be controlled He can do any kind of actions like jumping, dodging, running, swimming, etc. He uses steel sword to kill only humans and a silver sword to kill monsters and other creatures. As a player, take out the swords and counterattack the enemies. You can use either light attacks which are supposed to be fast but weak or heavy attacks which are normally slow but on the contrary very strong. Purchase inventories by upgrading and even craft special weapons and bombs. As a role-player choose the variety of options available and use them sparingly whenever required.
Game Beasts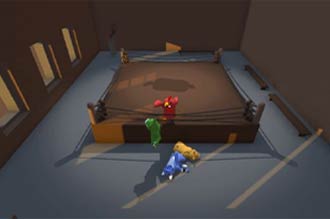 Publisher: Double Fine Presents
Cost: Paid game
Platform: Windows / PlayStation / Xbox / MacOS / Linux
Genre: Party
Editorial Review:
As a game played in a fictional metropolis of Beef City, brace yourself to have a captivating experience and a refreshing party time. You stand to experience and witness brutal melee fighting sequences in a hazardous environment. Also get ready to endure the shock and horror brought out by this vivacious game in the beef city.
Game Play:
Aspiring to become a boxer like Mike Tyson or a Kungfoo expert like Bruce Lee. Why can't you try it out on a trial basis sitting at home by playing Game beasts? Participate in eight multi-player stages and unleash all your hidden anger on your opponents. Punch them, kick them and toss them over the stage like how they do it in professional wrestling until they are completely knocked out.
Football Manager 2019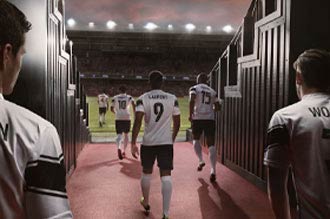 Publisher: Sega
Cost: Paid game
Platform: Android / Windows / MacOS / Nintendo Switch
Genre: Sports Simulations
Editorial Review:
Pick up a club that you want to manage and create your own footballing story. Your managerial skills are put to test as you play 116 leagues across 51 nations. Compared to its previous versions, this game has come up with enhanced tactics, a revamped training system and match day updates. The game also features all new tutorials having every update encapsulated in them. This is easily the best version of football manager ever.
Game Play:
Play football manager 2019 and realize your managerial potential. Choose one among 2000 available football clubs and by managing efficiently help them become a football giant. Try to bring unity in the team and mould them into becoming a cohesive unit. Assemble a perfect world beating squad with 5 lakh players at your disposal from over 2500 clubs. Be a good caretaker of your squad and be a part of their success.
Project Cars 2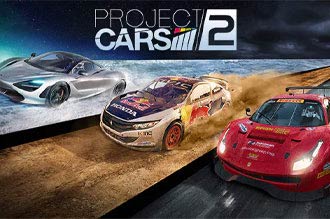 Publisher: Bandai Namco Entertainment
Cost: Paid game
Platform: Windows / PlayStation / Xbox
Genre: Racing Simulation
Editorial Review:
Project Cars 2 is a racing simulation games available online and probably is one of the most popular one too. This version has improved with many additional features in comparison to the previous one. The sound of the vehicles is remarkable to say the least so much so that it keeps reverberating in your ears. Also, you will be amazed seeing the expanded track selection and the handling, be it on a wheel or on a pad. The car selection also deserves a commendable "thumbs up." Both solo and multi starrer games have loads of content which you will love to have a go at.
Game Play:
Project Cars 2 that supports virtual reality gives you an absolute race driving experience. You have 140 track layouts at 60 different locations and 189 cars to choose from. Even off-road driving is accepted as you can rally cross tracks and cars. Since every vehicle has a different quality, first try out a test lap at the beginning. Learn the art of applying brakes and master it as it is the most critical skill of the driver. Just like real life driving, your need to have a complete focus on the road as far as possible. Just like an arcade game, chuck the car into the corner where you can brake early and then slide through it. You must slow down the car before you get to the corner too. The game is every motorsport fan's dream and if you are one, come and have a belly full of fun.
Stardew Valley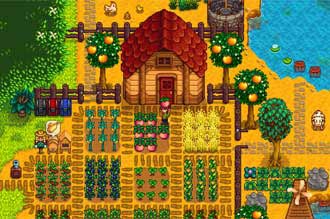 Publisher: Chucklefish
Cost: Paid game
Platform: Android / iOS / Windows / PlayStation / Xbox / MacOS / Nintendo Switch / Linux
Genre: Role-Playing Simulation
Editorial Review:
It is a challenging role-playing game where the player takes over a farmland of his deceased grandfather and makes it flourish. This game is inspired by the Harvest Moon video series and has by and large managed to ratify the latter's shortcomings. This game provides endless fun to the players in addition to rewarding them suitably too. The presentation and writing are simply adorable with so much depth given to its mechanics. The infectious charm and graphics make the game all the more interesting.
Game Play:
Finding city life annoying, you look for a change. This is where the plot resumes. You think of switching to a more meaningful life by developing a farmland of your deceased grandfather located in Stardew valley with your role-playing abilities. Grow crops, fish and fruits knowing the seasons, opening up new cooking recipes and packages for the community centre and thus march forward. Unlocking a series of minecarts, quickly traverse around town and reach the Calico desert. Use autosaving option which helps you to do all the farming activities in a relaxed manner not requiring to rush back home prematurely. Try various options and use your role-playing skill in making the farmland rich in resources.
Conclusion:
The aforesaid games are probably the best ones available in PC as on date. Taking the above as a guiding point, explore a few more as per your interest and make your leisure time meaningful. In fact, in a stressful environment that we live in, it is the need of the hour as it not only gives you a relaxing experience, but it also activates and refreshes the brain cells to have a healthier lifestyle.