Best Strategy Games Online
Updated: Aug 8, 2019, 18:00 IST << Back
---
Are you a player who just loves competition? Can you look at the big picture and think way ahead and then form a plan around it? Well, this is what a strategy-based game asks of you. They are games that test your tactical and creative decision-making skills. They ask for success whether you are protecting your tower or base or plotting a diamond heist. You can build virtual empires in different settings and bring the game to a remarkable victory as you work along. There are many online strategy games out there, but here are a few that truly challenge you and push your mind buttons. Sharpen your planning and think bigger and broader. Check these best online strategy games and start now.
Civilization VI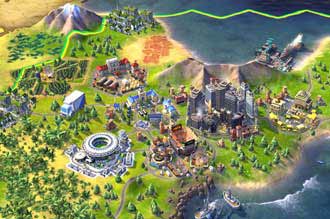 Publisher: 2K Games
Cost: Paid
Platform: iOS / Windows / MacOS / Nintendo Switch / Linux

This game is considered among the finest strategy games ever, giving an experience unmatched. The game has great potential where the player has to develop a civilization from a small and rudimentary settlement. The aim is to turn this small settlement into a world power, capable of doing great things.
The game lets you achieve victory through military domination, through technical superiority or even with cultural influence. It's completely up to the player to take appropriate steps as you make your progress, in order to get fame in this world.
The game gives you a lot to explore, as well as engage in trade talks and even negotiate with world leaders. With different sessions, things go on changing and unfolding and you simply can't predict how the AI opponent will react, based on your previous moves. This is a multiplayer game offering both competitive and cooperative modes. So, you can also join your friends online.
Stellaris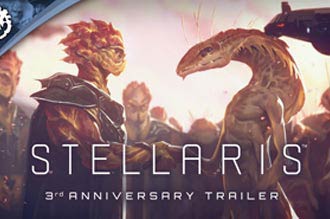 Publisher: Paradox Interactive
Cost: Paid
Platform: Windows / PlayStation / Xbox / Linux / MacOS

When it comes to strategy games, sometimes it can get overwhelming. There are many games that tend to focus on bigger ambitions that involves a lot of careful thinking and planning. Stellaris is a game that challenges its players, while at the same time keeping the entertainment quotient high.
The game is set in space and the players take control of a species during the early stages of the race's quest to explore the space. Honestly, that's the most fascinating part of any science fiction game and Stellaris seems to have enough potential around it. The players can manage empires, engage in a range of warfare or even move through a diplomatic route and make partnerships with other civilizations. The game offers adequate flexibility giving a different form of challenge.
The game is divided into three broad areas. There is the early game of exploring and colonization. This is followed by governing and the last section is to trigger galaxy wide implications basis the actions given.
Stellaris has an exciting package that will keep you engaged for hours. The game gives you endless choices and how you apply your strategy will in the end make you the winner.
RummyCircle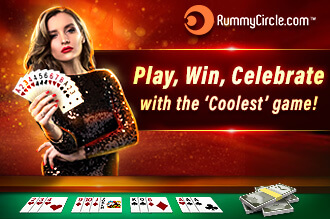 Play Rummy Now
Publisher: Play Games24x7
Cost: Freemium
Platform: Android / iOS / Windows

RummyCircle comes in a completely different genre, however, is among the top strategy games in the country. Rummy is among the top card games in India and is purely based on skill. The players have to apply strategy and quick calculations to make the right moves at the right time. Does it have the frills of other strategy games we talked about? Perhaps not, however this game challenges you to the maximum. The rummy rules are pretty simple. You need to form a valid declaration with a combination of sets and sequences. The game gets tricky as per the cards you pick or discard and the way your opponent plays. You not only have to understand what hand he is trying to form but also make sure you move towards the finish line quickly.
The game is user friendly and quite quick to load. You can download rummy app on Android or iOS. The game offers real cash as winning reward. Players can pick from cash games and tournaments. With every game you win, you get real cash that is credited in your bank account and can be withdrawn whenever you want. Every game is played with real players and there are no bots at any point. There are also practice tournaments to get friendly with the interface. And yes, it is completely legal to play rummy for cash in India.
The Battle of Polytopia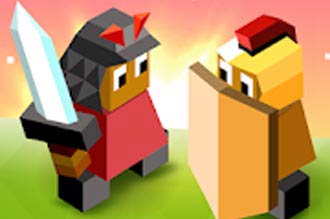 Publisher: Midjiwan AB
Cost: Free
Platform: Android / iOS / Windows / MacOS
If you have tried the previous Civilization games, then you definitely can't miss this out. The Battle for Polytopia features polygon tribes that are battling for control of the battle arena. The game offers a simple gameplay that is quick and easy to pick up and enjoy. At every turn, you collect stars on the basis of number and size of the cities in your control. You can then spend on upgrading the tribe's technology tree, build troops and even collect resources. The challenge is to manage your resources and spends along with positioning your troops.
There are multiple game modes offered. If you want to play solo, you can create a custom game that can end after 30 turns, or you can play till only one tribe is left. Another option that is available is the pass and play multiplayer option that allows you to set up a custom game with friends and even keep them in one set so that you can play with them over and over again. If both these options don't work out for you, then the AI offers a good enough challenge with varying difficulty levels from easy to 'crazy'. When you download the game, there are four tribes available, with six others available through in app purchases.
Last Shelter: Survival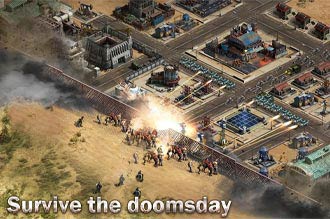 Publisher: LONG TECH NETWORK LIMITED
Cost: Paid
Platform: Android / iOS
This is a game that has a lot of things going on. What you get is a tower defense along with city building zombie game. The game play experience offers long term strategic along with zombie incursions. So, a player gets best of both worlds. Someone who has played Farmville, may find some similarities, but the game offers a lot more.
The game starts off as a group of survivors' stumble across a resource rich patch of brown earth along with a base in the middle. There is also a tutorial phase of the game, and the player can't really make his own choices in this mode. After that, you are pretty much on your own, gathering resources and upgrading your buildings along with building your own army in case of a zombie attack. What can be a bit of a damp is that zombie attacks are quite less. You may find yourself playing for hours, but hardly see any zombie. However, overall it is a game that deserves a try at. You are sure to enjoy it.
Lords Mobile: Battle of the Empires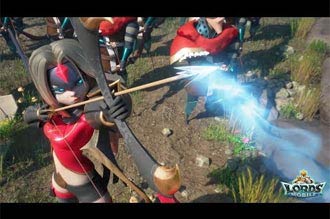 Publisher: I Got Games
Cost: Freemium
Platform: Android / iOS / Windows
The very first thing that we would say here is, don't judge the game by its tutorial. The opening of the game takes you through many menus. They are of course there to help you through the battles, but it plays out on its own, without any direct involvement required. You will reach the 'upgrade' button and then the 'free' button to complete the upgrade. One quick tip here, observe closely the large-scale fight sequences. You will notice that the hero units lead the armies. The players in this game, can collect these heroes and can also take their group of heroes on side quests that will require them to battle enemies and then use them in a strategical way. Each hero will come with a unique real time combat ability.
The loot that you collect from the battle is used to upgrade the hero's stats and as the player levels up their account, the heroes also level up. This of course, helps progress in the game and combat tougher enemy groups.
The hero battles take place in real time, summoning and aiming special abilities at the most crucial moments in the fight. This stands out as a stark contrast to my experience with the rest of the game. The main focus of the game is to build city and compete with others in a multiplayer world.
On the whole, it is a fun game that you would enjoy thoroughly. If you like action with a bit of zombies packed in, this is the game for you.
Conclusion
Strategy games are challenging, fun and makes you think on the move. There are however various genres of strategy games, right from battle arenas to card games like rummy. Make your pick as your liking and give each type a shot. Every gamer has different moods and there is a game for each one of them.