Best Strategy Games Online
Updated: Jan 21, 2020, 13:00 IST << Back
---
Are you a player who just loves competition? Can you look at the big picture and think way ahead and then form a plan around it? Well, this is what a strategy-based game asks of you. They are games that test your tactical and creative decision-making skills. They ask for success whether you are protecting your tower or base or plotting a diamond heist. You can build virtual empires in different settings and bring the game to a remarkable victory as you work along. There are many online strategy games out there, but here are a few that truly challenge you and push your mind buttons. Sharpen your planning and think bigger and broader. Check these best online strategy games and start now.
Sid Meier's Civilization VI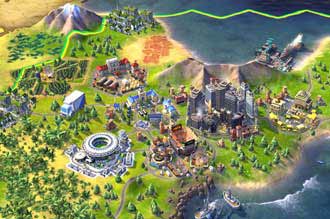 Publisher:
2K Games has been around for 14 years and for over a decade it has developed and published some of the best games. They include BioShock series, Borderlands series, Civilization series, Mafia series, and X-COM series. The Civilization VI has stood out on many fronts – from gameplay to the graphics. Let's explore the buzz around it.
Cost:
The cost for the standard edition of the game is priced at Rs. 2,499.
Platform:
Windows/ Playstation/ Xbox
Gameplay:
Ever wondered if you were part of history, if you could speak with powerful leaders, and engage in wars? In Sid Meier's Civilization VI, allows you to do just that and a lot more. You have the ability to shape and build history in this strategy game.
Sid Meier is the legendary game designer, who created Civilization. In the game, you have to build an empire, rise to fame, and your civilisation should stand the test of time. In this turn-based strategy game, you are the ruler of the world. You are set on a mission to establish an empire and lead it through the Ages. The game takes you from the Stone Age and right through all the events in history till you reach the Information Age. As you know, humans have engaged in war right from the beginning. So, you as a ruler have to fire up your troops to fight in wars and get involved in politics to maintain diplomacy. You also have to improve the society for your people in terms of culture and innovation. As a leader you will face powerful and ruthless leaders from history. Are you ready to meet them head on? Join forces or tear down empires to establish your rule. Make it one of the best civilisations in the world.
Editorial Review:
In Sid Meier's Civilization VI, you can play solo or with more players who compete with the computer. You have to grow your humble tribe into a massive empire over millions of years. In order to establish a powerful empire, you have to discover, expand, loot, and eliminate. The player has to explore cities and collect resources to improve and upgrade his or her society. Besides this, enhance your military force to takeover cities and expand your territory. As your empire grows, you also have to invest in upgrades and technology, and manage the cultural aspects of the people. Delve into the politics and governances of the cities and regions to maintain peace or order. The politics also extends to maintaining healthy relationships with the opponents.
There are certain aspects of the game that makes it interesting, for instance, you can expand your city on multiple tiles. This allows you to build on various types of terrain that include hilly, plains, or coast. If you want to expand the empire rapidly, get your troops to discover and explore new areas. You need to develop your surroundings and explore new cultures. When you do these things, you will unlock new features that will help you improve your civilisation.
Diplomacy varies at different stages of the game. From the beginning, interact with other tribes and maintain healthy negotiations and mediations. As your domain expands, the tone of the talk changes based on the personalities you interact with. In order for your territory to survive, engage in friendly talks. However, diplomacy fails in some situations, so you need a powerful armed force. You can now combine units for instance, anti-tank with infantry. You can blend similar units into one force to create a strong corps unit.
It is fun to play with other people, especially with your friends. So, when you play Sid Meier's Civilization VI with friends try the enhanced features. You can now collaborate and compete with each other in a wide range of circumstances. They are designed to be easily completed in a single session. This computer game is a great way to get you thinking. It also sharpens your negotiation skills. Formulate your move before you play this well-structured strategy game.
Challenges:
If you are new to the game and its series, then you will feel overwhelmed with the tasks and the vast playing field. It is difficult to understand the various aspects of the game, and how to use it to its maximum. Hence, it is important to undertake the tutorial and understand the nuances of the game. With the help of the tutorial you will be able to learn how to build an empire slowly and steadily, improve the resources of the people, and boost the civilization to victory.
Quick Tips:
If you look at old cities, it was developed next to a waterbody. Similarly, in this game, set up shop by the riverside or shore and see your town flourish. When you have water, it improves the overall health of the people and encourages trade.
Get the assistance of a scout. He will discover the map for you and all its treasures. When you have the lay of the land, you will be able to plan your expansion. The scout will help you find out if the rival camp is nearby.
Stellaris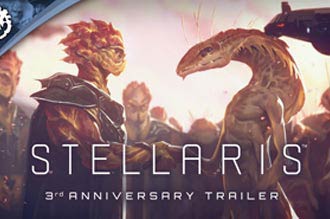 Publisher:
Paradox Interactive is the force behind this fabulous strategic game – Stellaris. Their strength lies in coming out with over the top strategic games that captures the imagination of the gamers. Some of the other games are Cities: Skylines, Crusader Kings II, Battle Tech, Age of Wonders, and many more.
Cost:
The cost for the starter pack is Rs. 1,748 and it includes Stellaris, Stellaris: Utopia, Stellaris: Apocalypse.
Platform:
Windows/ Playstation/ Xbox
Gameplay:
In this open world game, go on an intergalactic journey. Most open world, strategic games are grounded on earth. However, in Stellaris, you go where no man has gone before. In this game you have to discover new planets across various systems and galaxies. On this exploration, you will encounter a number of species residing on planets or stars.
How the game progresses depend on your choices in the game. Some of the quests include galactic conquest, sourcing of resources and getting technological supremacy, peaceful coexistence with unidentified life or cause complete destruction on life. In order to do these quests, you are given control of the ship, science, construction and military units. You have to establish an interstellar empire. So, send out science ships to survey and explore; construct ships to build stations on newly found planets. As you go on this exploratory journey, you get to uncover buried treasures and galactic wonders. You also get to shape the culture and ethos for the residence of your empire. Get ready to form alliances and wage wars in Stellaris.
Wars can be waged in space or on the ground. It is important to prepare for it and you're your strategy to defeat the enemy. If you do not want to fight, then you have diplomatic options such as alliances and trade agreements with other races.
Editorial Review:
Right from the get-go, you have to make decisions that will have a direct impact on your gameplay. At the start of the game, you have to decide on the empire you want to set up. It includes making decisions on the species, ethics of the society, the characteristics of the empire, and also the civics of it. So, choose the positive or negative traits wisely as well as specific ideologies, limitations, evolutions or anything you can imagine.
Each game starts with an empire that has unraveled the means to travel between stars. With this revelation you can now explore the galaxy. You are in control of various aspects in the game, so you can send your science ships to survey new planets. Go explore anomalies, which will lead you to a number of quests. You will come across strange worlds inhabited with life and unusual stories.
On your journey through the universe maintain diplomacy as you will encounter infinitely varied races. Interact with them through the advanced diplomacy system. It is the key to fulfilling the grand strategic adventure. So, adjust your strategy according to the situation based on your negotiation and skill. Develop these skills as it will be handy in dealing with endless cycle of war.
In Stellaris, diplomacy, suspicions and alliances are waiting for you. So, bring out the big guns and defend or attack with the help of your war fleets. In order to survive and win you have to adapt. Choose from an array of complex technologies when designing and customising your ships with the complex ship designer. You have a multitude of capabilities to choose from to meet the unknown quests that await.
Grow and expand your empire with thousands of randomly generated planet types, galaxies, quests and monsters lurking in space. What is amazing about the game is that you decide every detail of your empire. Your choices will give the game direction.
Challenges:
In order to build an empire, you have to put up buildings and structures to house the residents and get resources. So, you put in all your supplies into construction and create a massive territory, then your upkeep cost goes up if the population is less. If you construct a chocolate factory your existing workers will instantly get promoted and work in this factory. The species will leave their former jobs vacant. The other occupations will suffer. So, don't build more buildings or districts than you have species to work on. On the other hand, unemployed pops also have upkeep and can lead to lower stability.
Quick Tips:
Even if you do not plan to go to war immediately maintain a strong fleet. It will deter other empires from attacking you. Secondly, you will often find some space bugs in your territory, that may block your expansion. Only a good economy can help support a strong fleet.
Don't expand your empire too quickly unless you have the economy to support it and are ready to make sure to generate additional research and unity for compensating the extra costs.
RummyCircle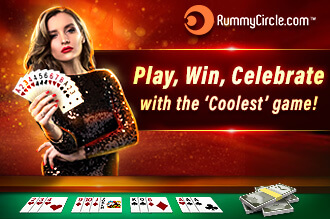 Play Rummy Now
Publisher:
Play Games 24x7 is the developer and publisher for one of the leading rummy platforms in India. RummyCircle is based on the traditional card game, Indian rummy. What makes this platform popular is that the games evolve, adapting advanced technology to offer a fantastic interface and game.
Cost:
You can easily download the game for free and enjoy the practice games for free.
Platform:
Android/ iOS/ Windows
Gameplay:
It is not unusual anymore to play rummy on your phone. RummyCircle is the force behind redefining this rummy playing experience. The game has replaced physical cards with a digital platform. If you are wondering, it is an experience you have to try. Play this skill based, strategic card game on your mobile. Newbies to the online game or to rummy, can go through the tutorial, plus there are practice rounds to hone your skills.
On RummyCircle you play with two to six players and with two packs of cards, including the printed joker and a wildcard joker (a random card and its suits will be the joker). Each person is dealt 13 cards. With these cards, the player has to make combinations - a minimum of two sequences (a pure and impure sequence) and sets. You can pick up cards from the open and closed deck as well as discard cards to help you form these sequences and sets.
In order to make a pure sequence, you need three or more cards of the same suit and the cards have to be placed in consecutive order. Something like this 3♥, 4♥, 5♥, 6♥ - this is a pure sequence. You cannot use any of the jokers in the pure sequence. To form an impure sequence, you need three or more cards from the same suit in consecutive order. However, the only difference here is that you can use a printed joker (PJ) or wild card joker to complete the grouping. So, an impure sequence is like this 3♥, PJ, 5♥,6♥. When it comes to sets, you have to form a group of three or more cards that belong to different suits, but they have to be of the same value. You can use any joker to complete the grouping. An example of the set looks like: 4 ♥,4 ♠️,4 ♦,4 ♣️ or 4 ♥,4 ♠️,4♦, PJ.
So, arrange your 13 cards and play with other rummy players. RummyCircle offers players a smooth and exciting platform where they can play India's most loved game, online.
Editorial Review:
Rummy is a popular card game in India. So, when RummyCircle introduced the game online, Indians flocked to play it. This platform has over 40 million subscribers, making it one of the best places to play this strategy game. These are the aspects that make the game inviting.
You may wonder, playing a card game on a device is so weird, right? However, when you play it on your phone, it gives you the impression that you are at a table with opponents. Hence, the thrill is real, and you are immediately immersed in the game.
One of the best aspects of RummyCircle is ingenuity and uniqueness. The game has three variations: Pool Rummy, Points Rummy and Deals Rummy. These variations have their own twists, so you have to be on your toes to notice and make quick decisions. Rummy is based on skill and the way you use your cards determines your probabilities at winning. Unlike other strategy games, in rummy, you have to decide if a card is worth keeping, if so, how to use it to your advantage.
To add to it, this rummy app has lots of tournaments. What is amazing about these tournaments is that you can win the biggest prizes – it can reach crores. For instance, you have the Diwali tournament and the Grand Rummy Championship. They are large scale events that garner many rummy players, who compete it out for the grand prize, so play rummy for cash. This platform is constantly evolving to give you an experience like never before in the online card gaming genre.
Challenges:
In rummy, one of the biggest challenges is to guess your opponent's hand. It is useful in swaying their probability to win. But it is not easy to do it. It comes with practice and experience. You have to monitor which cards he or she is discarding and picking from the open deck. If it is a 5, then you can assume they are forming a sequence with it. So, you avoid discarding cards that will work in the opponent's favour.
What can get you in a fix, is a bad hand. If you feel like the cards are not going to work in your favour then drop from the game in the initial rounds. When you are playing in a paid game, you will lose far less than what you would lose at the end of the game.
Quick Tips:
Your opponent is analysing your actions and he or she will be able to guess your hand. So, if you are picking from the open pile, then the fellow players can guess the sequence or sets. Therefore, make smart decisions while picking from the discarded pile.
In order to lower the points, if you lose, discard high-value cards in the beginning. They include Suits of Ace, Jack, Queen and King. What you need are the Joker or Wild cards.
Last Shelter: Survival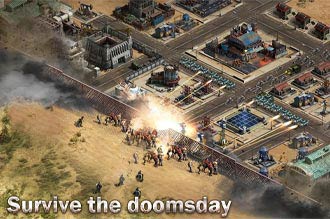 Publisher:
Long Tech is the company behind one of the most interesting strategy games. They develop and publish social strategy games that are engaging and fun. In a span of a few years, their experienced team has developed games that are innovative and appeals to the people. In their first 6 months, they went from an idea to over 1 million daily active users.
Cost:
It is a free to play game that has microtransactions.
Platform:
Android/ iOS
Gameplay:
The zombie apocalypse is a favourite story plot with not only film makers but also with gamers. From movies to TV shows, zombies are an obsession in the film industry. This fascination has also seeped into the gaming industry. There are various games that feature zombies. In the Last Shelter: Survival, zombies are integral to the plot, but there is a twist in the game. In most games, you have to kill the zombies and progress to the next mission. In some games, they are sidekick villains. You can kill them for a few points. So, how is this game different?
The Last Shelter: Survival is a survival game that requires players to use strategy. It is a zombie themed war game. You have to follow the rules of survival to play the game. There are different ways to survive. Gather the last standing survivors to forge an empire against the zombies. In order to survive from the dead, build yourself an incredible empire. Train the survivors to be warriors and help you defend your empire. The warriors will attack your enemies and protect you from the zombie apocalypse.
Prepare your backpacks and get ready for the next stage of survival with the free game of war Last Shelter: Survival. It allows you to rise up a territory to shelter the last survivors and turn them into skilled warriors and powerful conquerors. Survive the doomsday and live a new day to defend against your walking dead enemies until the last man standing.
Editorial Review:
The Last Shelter: Survival is loaded with zombies and the war is on to terminate them and survive. In this massive multiplayer game, you are the leader of a small shelter for survivors – these are people who have survived the devastation in the world (an apocalyptic zombie outbreak). From this small place build it up and develop your own empire. Train your survivors to be troops and recruit legendary heroes. Defend your Base and attack your Enemies. Join your allies in a never-ending war for glory and fame.
In the game, you are faced with a worldwide war. Hence, you have to take out enemies from around the globe. Fight until the last man's standing. So, develop an empire from the wasteland around you. The city building is absolutely free, however, constantly upgrade it and fortify it from the enemies. The game has a hero system, where you can request help from the hero to assist you with the attacks from enemies. You can also ask for their assistance for developing your base or empire or even with farming.
In this strategic game, it is important to note that one set of units cannot conquer warriors, shooters or vehicles. However, you have to know your enemy and yourself to walk this World War Z kind of wasteland. Another way to rise to victory is with alliance. Whether you are going against different servers or fighting for the title of the president at home, your alliance will back you. You just have to find the right people to be allies.
What really gets you into the world of zombies is the realistic graphics. Everything from the units to the maps to the heroes seems very realistic and creates a complete "day Z" type experience.
Challenges:
The Last Shelter: Survival is a massive game that has many features and layers. It is difficult to grasp the gameplay at first go. So, the best way to understand the game is to complete the training in the tutorial. It will give you insights on how to play the game correctly. Another challenge you will face is picking the class. There are three classes in the game: farmer, raider, and trader. Each of them has their skills and gameplay. So, which is the best one for you?
Quick Tips:
Remove buildings that are not needed from the roads to save electricity, oil, food, and water. If you move any building in the game off the road it no longer needs electricity. You can save yourself a ton in resources if you upgrade your windmill to the max and remove all the buildings you don't need from the roads.
You will need supplies when you are starting out. When your vehicles are idle, take them around the base to look for crates. It contains resources that you can use to build your base.
Lords Mobile: Battle of the Empires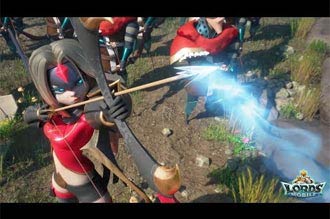 Publisher:
I Got Games (IGG) Inc. is a gaming company based in Singapore that has developed and published various games for over a decade. Besides, Lord's Mobile IGG is also known for Castle Clash, Clash of Lords, Deck Heroes, Gods War Online, Galaxy Online, and many more.
Cost:
You can play the game for free, but there are microtransactions.
Platform:
Android/ iOS
Gameplay:
If you love games that involves building areas and creating territory, then you will love Lord's Mobile: Battle of the Empires. It is a game that is categorised as open space role playing game and requires real-time strategy. The game is based on world building mechanism. The premise of the game is to develop a strong empire and protect it from the enemies.
There are a couple of modes in the game such as player versus player or player versus environment. Based on what you choose, the plot of the game is laid out. There are additional game modes that include hero stage, colosseum, labyrinth, and kingdom tycoon. You can also enter contests for instance, wars of wonders, feudal wars, and battle royale. So, from capturing the enemies' leaders to attacking monsters to killing other world bosses, the game oozes with strategy. You have to use your noggin to sail ahead victorious.
Besides attacking and plundering and killing, go on an exploration of the land. Uncover the magical lands that are thrown into chaos by terrifying monsters and powerful enemies. Choose your favorite heroes, make new friends, and charge fearlessly into war. Strike down your foes and build an empire.
Editorial Review:
Sure, Lord's Mobile: Rise of the Empires is a popular role-playing game, but it demands the use of planning and thinking ahead. It needs strategic planning to scale ahead. For instance, you have to prepare your troops to get into battle. You have to think of new lineups and improve your strategy. Figure out a way to bring down the enemy without maximum damage. So, master your strategy to ace the empire building game.
Another strategy is to team up with stalwarts and strong heroes, but first upgrade them. Only then you can recruit them and use their unique skills. Let them lead your kingdom to glory, or mix and match them to complete an RPG-style campaign that you will want to play again and again.
Expand your kingdom to new lands. You can establish your empire in different places. All you have to do is move to any server you want with a simple tap on the mobile. After all, it is an open world game. Plus, you can decide if you want to conquer enemy kingdoms and imprison rival lords or liberate prisoners of war. The games put the player in command of the gameplay, which is great.
You can also forge pacts with fearsome monsters and make them familiars. Train and groom your new companions to their full potential and battle alongside them. With their powers by your side, nothing can stand in your way. Lord's Mobile: Rise of the Empires is also a social game. You can unite your allies in your kingdom and ride into war together. So, gather your troops and march ahead to develop a stellar empire.
Challenges:
If you are new to the gambit of open world games then you will be drowning in the gameplay. You are introduced to various elements and tasks quickly, but you will not know what to do. So, get immersed in the game's tutorial and comprehend the premise of the game and how to go about with it.
Quick Tips:
At the start of the game, train your troops. To keep their capabilities to the maximum, you have to feed them food. So, focus on producing food as you train them simultaneously. Engaging in farming as you expand your kingdom.
If you are running low on resources, then complete the turf quests. You will be rewarded with essential resources. You will get more experience points will allow you to level up rapidly to a leader and you will earn talent points.
XCOM 2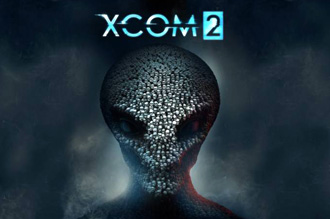 Publisher:
2K is a subsidiary company of Take-Two Interactive that was founded in January 2005. 2K is the publisher for XCOM 2 and other amazing games such as Borderlands series, BioShock series, Civilization series, and Mafia series. All these games have captivated the gaming company.
Cost:
The price ranges from Rs. 2,999 onward, depending on the edition you buy.
Gameplay:
The earth is no longer the place you remember it to be. It has been transformed ever since the invasion of aliens. It has been 20 years since the world leaders have completely surrendered to the aliens. Even the earth's defense group, XCOM was obliterated, however, there are a few that survived.
In XCOM 2, the aliens are building amazing cities with the promise of a brighter future for aliens. On the surface it is glossy and fabulous but scratch the surface. It will uncover the true agenda of the alien's invasion. If anyone protests and causes mayhem, they will be eliminated. Humans have no choice but to follow the new order.
Lurking at the far ends of the earth, there is a space that offers marginal freedom. This is where the ex-XCOM are brewing up a storm. They are living underground and always running. They have to deal with impossible situations, yet they are persistent to raise global resistance and defeat the alien rule.
In this game, you play the role of the commander of the military organization - XCOM. You get hold of the Avenger – a fabulous new mobile. You have to command a squad into battles against aliens. You also command the engineering and research department to develop gadgets, weapons and technologies to assist players in battle. You can also recruit soldiers with different skills and abilities. XCOM 2 is an engaging game that has you occupied in its interesting missions and storyline.
Editorial Review:
Aliens, bloody shed, and revenge sums up XCOM 2. When you enter a mission in XCOM 2, you and your troops are undetected by the enemy. Take this opportunity to plan your approach and attack. Use this feature to also devise an ambush. When you take out an enemy, you can plunder the weapons, gear, and artifacts. You can also enter the enemies' mechanical weapons such as turrets (towers) that are shutdown or in control of the enemy.
If a soldier is killed, his body is carried back to extraction and you can abort the mission. If a soldier is wounded, he is taken to the extraction point. Here they are revived, when they leave the map.
XCOM 2 is a fast-paced game. You are zooming through the objectives to return to the extraction point. The missions involve players running to a facility and completing it quickly, then race back to the point. You also experience attacks such as enemy striking the Avenger with an alien spacecraft. If the enemy is successful, then you can lose the game. In XCOM 2, the missions have secondary objectives. It makes the gaming experience richer.
If your soldier is depleting, then you can request for reinforcements. ADVENT can send new enemy troops continuously, so you better have a full squad. In this edition, you also have a new feature - the Avatar Program. It is a research project run by aliens, but it can be sabotaged. You can also personalise your soldiers, from their personality to their uniforms. Plus, weapons, gender, and nationality can be customised to your preference. Enjoy the high-energy game that is perfect for PC gamers.
Challenges:
The best way to progress in the game, is to upgrade your weapons, gear, Avenger, and soldiers. It gives you the necessary push you need to complete the missions effectively and move ahead. However, it is not easy to upgrade. One option is to tap the Black Market, where you can buy and sell items. You can use your Intel, to upgrade too, but it is limited. Play the game regularly, to get your hands on the necessary items to upgrade.
Quick Tips:
You have planned ahead, but it is important to contact other regions where the resistance is building. This should be one of your top priorities. Also, you gain additional money and you gather upgrades from different regions.
Destroy everything that belongs to the enemy. Unleash your inner hell, which will prevent the aliens from taking cover.
Clash of Clans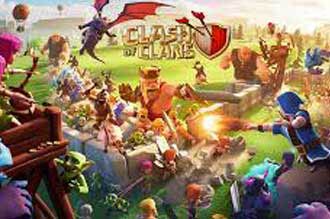 Publisher:
The publisher and developer for Brawl Stars is Supercell. It is a leading gaming company nestled in Helsinki, Finland. Their games include the popular Clash of Clans, Boom Beach, Clash Royale, and Hay Day, just to name a few. These games are similar to animation—rounded and colourful characters, and that is their constant styling for the games.
Cost:
This popular strategy game is free to play, but there are microtransactions.
Platform:
Android/ iOS
Gameplay:
Clash of Clans is an online multiplayer game in which players form communities called clans, train troops, and attack other players to earn resources. There are four currencies or resources in the game – gold, elixir, gems, and premium currency.
Gold and elixir can be used to build and reload defenses that protect the player from other players' attacks. Elixir and dark elixir are also used to train and upgrade troops and spells. Gems are the premium currency. Attacks are rated on a three-star scale and have a maximum timed length of three minutes.
The game also features a pseudo-single-player campaign in which the player can attack a series of fortified goblin villages and earn gold, elixir, and dark elixir. The game starts with two builders, but the player can have up to five builders through buying them with gems and even a sixth by getting and unlocking the OTTO Hut in Builder Base 9.
Editorial Review:
Clash of Clans is a superb game of strategy that you can play with your friends. Once you train your troops, then lead them into war against other clans. These clans are operated by other players from around the globe. What is amazing about it is that you can put your planning skills to the test. These wars are competitive, especially Clan War Leagues. So, step up your game and prove that your clan is the best.
Work together with your clan in clan games and earn valuable magic items. These items will usher you to progress in the game. Use the multitude of cannons, bombs, traps, mortars, and walls at your disposal to defend your village. Train your troops to fight against the Goblin King in a campaign through the realm. Plan unique battle strategies with countless combinations of spells, troops, and Heroes. Participate in friendly challenges, friendly wars, and special events to win rewards and points. Did you know that you can train unique troops with multiple levels of upgrades.
Go on a journey to the builder base and discover new buildings and characters in a mysterious world. You can also upgrade to the brand-new Town Hall 13 and devastate your foes with the Giga Inferno. In the latest update of the game, you have an all-new hero, the Royal Champion. He will join your army with her trusty spear and crushing Seeking Shield. Feel the ferocious might of the newest troop, the Yeti and the horde-breaking defense, the Scattershot. There is a lot of strategy involved in playing Clash of Clans, but it is super exciting and fun.
Challenges:
One thing you will quickly learn about the game is that it is a resource-based game. Hence, it is important to keep the resources coming in regularly. However, it is not easy to keep the flow steady and ample. So, before you go plundering villages, ensure your resource levels are up. Build as many resource collectors and storage units as possible to increase the production of resources.
Quick Tips:
Clash of Clans allows you to buy shield time for protection. But there's another way to get shields without paying for it with your in-game currency. After you've taken a beating, the game throws up a shield for set amounts of time to aid in the recovery effort.
Clearing your map will earn your village both Gems and experience, so even if you've cleared everything you need to grow your village it doesn't hurt to knock a few more boulders and trees out of the way while you're waiting for something to upgrade.
Rise of Empires: Fire and War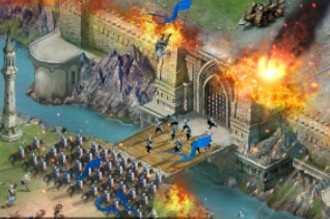 Publisher:
Long Tech is known to develop and publish amazing strategy games. Rise of Empires: Fire and War is a product of their ingenuity and it is one of the most interesting strategy games. Their games may be strategic, but it is fun and engaging at the same time. In their first 6 months, they went from an idea to over 1 million daily active users.
Cost:
Rise of Empires: Fire and War is free to play, but there are microtransactions that will help you to progress through the game.
Platform:
iOS
Gameplay:
Rise of Empires: Fire and War takes you back to medieval times. It is a strategy game that is set when times were difficult, yet the land was beautiful. In the game, you have real-time nation versus nation medieval strategy war games. So, train your troops and go to war.
This is a massive, multiplayer, and real-time strategy war game. The player will take on the role of a leader in a small town devastated by the invasion of the Eastern Dynasty and the mysterious appearance of the legendary Death Harbingers who now have corrupted and have full control of the ancient powers of the dragons. Build your empire once again from the ruins, train your troops, tame dragons, recruit legendary heroes and join your allies in the unending war. To befriend or to plunder, the choice is yours.
Editorial Review:
With Rise of Empires: Fire and War, you are up against players from around the world. You get into real-time combat with players of varied nationality. So, get into world wide war and lead your country to greatness. In order to do that you need strategic gameplay. Hence, it is important to know that one set of units cannot dominate such as footmen, cavalries and archers. You have to know your enemy and yourself to walk the battlefield of this world.
Powerful dragons each with different unique shouts are at your disposal, crush your enemies with their help. The game also has a hero system. Whether you like to engage with your enemies at a distance or take them on at close quarters, or you enjoy developing your base at home, there are tons of heroes that can help you with just that.
If you want to progress successfully in the game, then get with alliance warfare. Whether it's going against different servers or fighting for the title of the president at home, your alliance will always be backing you up, as long as you find the right people of course. As you move ahead in the game, build your empire. You have absolute freedom in city building. Also, upgrade your facilities, research your technologies, train your troops and recruit powerful heroes to strengthen your empire.
Rise of Empires: Fire and War offers its players a realistic feel. The map, the world, your city, the units, the heroes, everything just seems realistic. Enjoy one of the best games that people are playing across the globe.
Challenges:
Gems are the premium in-game currency used in Rise of Empires. It is essential in many ways such as to skip some time requirements and speed up your progression. It is needed to buy useful items like teleports and shields. But more importantly they are the only way to acquire a few of the rarer commodities that you need to complete some building projects. However, you run out of it quickly if you spend more and rapidly than you get gems.
Quick Tips:
For the newbie teleport, you need to be in a fully change state. You can use other teleports (advanced, random, and alliance) to travel to a different state during certain events, this will only allow you to 'visit' and does not change your primary 'home' state that you represent.
Killing the Undead Giant is a great way to earn rewards. There are good rewards for killing him, but you are only able to make one kill a day.
Total War: Warhammer II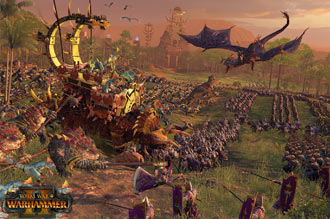 Publisher:
If you talk about top Japanese gaming companies, then Sega Games Co., Ltd will feature in this league. It is a multinational firm that develops and publishes superb games. Besides Total War: Warhammer II, the other biggest series from this company are Sonic the Hedgehog, Total War, Yakuza, and many more.
Cost:
The cost for the standard edition for Total War: Warhammer II is Rs. 2,699.
Platform:
Windows
Gameplay:
in order to understand the gameplay of Total War: Warhammer II, lets step back and take a look at the history. Over a million years ago, on a planet akin to ours was engulfed in a chaotic invasion. So, a conclave of High Elf mages formed a vast, arcane vortex. Its purpose was to draw the Winds of Magic from the world as a sinkhole drains an ocean. It was meant to blast the Daemonic hordes back to the Realm of Chaos. Now the Great Vortex falters. The world again stands at the brink of ruin. There are forces that want to heal the maelstrom and avert catastrophe. Then there are forces who want to harness the terrible energies for their own bitter purpose. The race is on, and the very fate of the world will lie in the hands of the victor. Four races, four outcomes, a single goal: control of the Great Vortex, for good or ill.
As the tagline of the game suggests, Total War: Warhammer II is a strategy game of titanic proportions. Choose from four varied factions and wage war. You are put through with a campaign of conquests to save or destroy a vast and vivid fantasy world. Play how you choose – delve into a deep engrossing campaign, experience unlimited replay ability and challenge the world in multiplayer with a custom army of your favourite units. No two games are the same.
Editorial Review:
Delve into a fantasy world with Total War: Warhammer II. There are two ways to play the game - one a turn-based open-world campaign, and the other is tactical real-time battles spread across the New World.
It is a massive game and the open-world campaign requires you to explore new land, construct an empire, maintain diplomacy, and engage in the civics of the empire. Capture, build and manage teeming settlements and recruit vast armies. Level up Legendary Lords and Heroes and arm them with mythical weapons and armour. Negotiate alliances or declare Total War to subjugate any that stand between you and your goal.
In the second type of gameplay, you command thousands-strong legions of soldiers in intense tactical battles. You have to use ferocious, twisted monsters, fire-breathing dragons and capture the powerful magic. In this form of campaign, you have to use military strategies, lay ambushes, or use brute force to turn the tide of combat and lead your forces to victory.
This game takes you through a breath-taking narrative campaign that is set across the vast continents of Lustria, Ulthuan, Naggaroth and the Southlands. Each of the Races in the game is playable in single and multiplayer options as well as custom and multiplayer battles. The Great Vortex Campaign builds up to a climax like none other.
Challenges:
The game is about waging war and coming out victorious from it. War is also in the name of the game, so you can guess there is a lot of fighting and battles that you will encounter. If you are unfamiliar with the gameplay and genre of the game, then your battle skills need some training. The best way to overcome this challenge is to learn how to use your army to your advantage. The ideal way to learn about your army is to participate in a custom battle. It will give you insights into the mechanics of handling the troops.
Quick Tips:
Try not to fight countries that are stronger than you. Although countries that are stronger, or equally powerful, are not impossible to beat, fighting a war with them is very expensive and exhausting to your troops, your economy, and the whole nation.
Use magic wisely. Powerful spells can decimate the enemy, but it may soon turn out that you've used too many points, and it would be more advantageous to boost your own army.
Battlefleet Gothic: Armada 2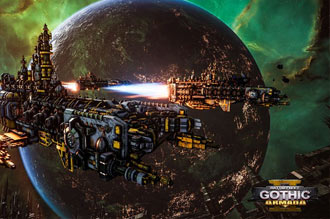 Publisher:
Focus Home Interactive SA is the developer and publisher of Battlefleet Gothic: Armada 2. It is a French independent video game company that is based in beautiful Paris. With almost quarter of a decade of experience in gaming Focus has published and distributed original titles such as Sherlock Holmes, TrackMania, Runaway and sports games like Cycling Manager and Virtual Skipper.
Cost:
The game costs Rs. 1,299.
Platform:
Windows
Gameplay:
Battlefleet Gothic: Armada 2 is adapted from the Games Workshop's famous tabletop game. The online game is a new real-time strategy game that portrays the epic space battles of the Warhammer 40,000 universe. This game is a continuation of the previous edition, but only better and bigger.
Battlefleet Gothic: Armada 2 is a full-blown sequel - bigger, richer, more impressive and more ambitious than the original game. As in the original tabletop game, there were 12 factions when the game was launched and its expansions was based on: the Imperial Navy, Space Marines, Adeptus Mechanicus, Necrons, Chaos, Aeldari Corsairs, Aeldari Craftworld, Drukhari, the T'au Merchant and Protector Fleets, Orks, and the Tyranids.
In this game, the story has dramatic developments in the Warhammer 40,000 universe. The Gathering Storm and the 13th Black Crusade, serves as the canvas for three extensive and dynamic campaigns with high narrative values, focusing on the Tyranids, the Necrons, and the Imperium. Explore the systems in the Eye of Terror, with or against renowned characters such as Belisarius Cawl, Gulliman and more.
In Battlefleet Gothic: Armada 2, you will control fleets representing one of six factions (the Imperium's Imperial Fleet, Chaos Undivided, Orks Pirates, Eldar Corsairs, the Imperium's Space Marines and the Tau Empire) and battle for control of the Gothic sector of space. From the fastest frigates to the gigantic battleships, players will customise all aspects of their ships: weaponry, defense and support subsystems, etc. Each customisation affects the performance of the ship and the special abilities available during battle.
Editorial Review:
There are bigger battles, refined gameplay, improved multiplayer modes and features for a better and more balanced online experience, as well as improvements across the board and even more customisation options for fleets and ships, Battlefleet Gothic: Armada 2 promises to be the ultimate Warhammer 40,000 space battle experience.
Some of the aspects to look out for in Battlefleet Gothic: Armada 2:
If you survive the wars with your ships, then you will be awarded with experience points and various promotions.
You are drawn into a world of naval warfare in space of gigantic proportions. It encapsulates the feel of Star Trek.
It is closely based on the original tabletop game and has all the 12 factions from the game.
Get engaged in the three dynamic solo campaigns of Tyranids, Necrons and Imperium.
What makes this game exhilarating are the battles. Get involved in the ambitious, full-blown sequel featuring epic battles with far larger fleets.
Compared to the first game, this one is more refined and exhibits improved gameplay, including new choices for ship customisation.
Enjoy the improved multiplayer modes and features for a better online experience.
The first videogame in Games Workshop's new "Gathering Storm" setting.
Challenges:
This is a massive game that is astounding. Hence, you are swept away from the beginning of the game. There are a lot of components in the game that can be a lot to handle. You have to make decisions right from the weapon to ship. The choices you make will have an impact on the gameplay. So, the best way to secure your play and succeed is to learn everything in the tutorial.
Quick Tips:
Before you attack a ship, click on it. You will get an idea of what part your cannons should aim at first - hull, engines, reactor or weaponry. You can completely cripple the enemy.
Don't forget to send out boarding parties. They can strike at prioritised subsystems of a ship or even take out the crew to such a degree that the ship becomes inoperable and a drifting hulk.
Endless Legend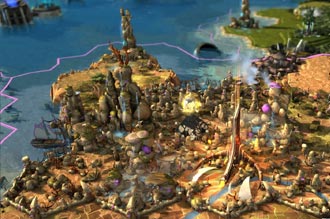 Publisher:
Sega Games Co., Ltd. is a Japanese multinational video game developer and publisher headquartered in Tokyo. Sega has over half a decade of experience in gaming. They are the publisher for Endless Legend. They have developed a vast variety of arcade games, video games, and mobile games.
Cost:
The Endless Legend - Emperor Edition is priced at Rs. 729.
Platform:
Windows
Gameplay:
In Endless Legend, players take control of a fantasy faction to establish an empire through exploration, conquest, diplomacy and research. The game is set in the land of Auriga, with the layout of its landmass and ecosystems being randomised per game, represented on a model-like map made up of a hexagonal grid.
As you discover the lost secrets of your world and the mysteries of the legends and ruins that exist as much in reality as in rumour, you will come to see that you are not alone. Other people also struggle to survive, to grow, and perhaps even to conquer.
You have a city, a loyal populace, and a few troops; your power and magic should be sufficient to keep them alive. But beyond that, nothing is certain. Where will you go, what will you find, and how will you react? Will your trail be one of roses, or of blood?
Editorial Review:
Endless Legend – as the name of the game suggests, there are endless possibilities to progress in the game. In the game, it is another sunrise, another day of toil. Food must be grown, industries built, science and magic advanced, and wealth collected. Urgency drives these simple efforts, however, for your planet holds a history of unexplained apocalypse, and the winter you just survived was the worst on record. A fact that has also been true for the previous five.
Lead one of eight civilisations each with a unique gameplay style and storyline.
Survive through cold dark seasons that drive Auriga to its end. Will it also be yours?
Experience an endless replay ability with randomly generated worlds and quests.
Set the size, shape, topography and more to create your own world to discover.
Conquer, build and develop villages into feared fortresses or wonderful cities.
Assimilate powerful minor factions and use their special traits and units wisely.
Hire, equip and train your heroes to become army leaders or city governors.
Raise your civilisation by finding mysterious artefacts and forgotten technologies.
Also, there are nine different conditions to win the game. They include quest victory, which means complete all the faction's quests and the epilogue quest. Elimination victory means no other faction is left alive. Score victory, here have the highest number of overall points at the end of the 300th turn in a normal game. Expansion victory implies that 80 percent of the map is claimed by a player. Economic victory – it is a normal game; 555.500 Dust has been collected by a player. In diplomatic victory all you have to do is collect 3000 Diplomatic Points. Wonder victory involves completing all of the faction's quests and building the associated Wonder. In scientific victory, the player must discover five of six technologies in the 6th era. Lastly, in supremacy victory, be the only remaining player in control of their starting capitol.
Challenges:
There is a lot of exploring to be done. You are put in a designated area, but there are hurdles you will encounter to go beyond the area. You can explore a field or two away, provided that you have enough movement points, to get there.
Quick Tips:
Evolve your civilisation through the discovery of new advanced technologies.
Choose from different victory conditions and adapt your strategy on the fly.
Use unit equipment, abilities and the terrain to overcome your opponents.