Ultimate Brain Games That Challenge The Mind
Updated: Aug 8, 2019, 18:00 IST << Back
---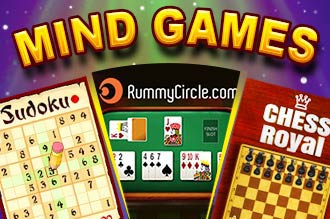 Looking for a meaningful break from your stressful day? Well, there is nothing better than some brain challenging games, that make you think, but not really stress you out. The simpler way of doing this is of course going through puzzles that you just sit and solve. However, there are different games out there, that challenge you and are far more exciting. From simple number games to making mythical matches, there is a puzzle style to match any taste and preference. So, put on your thinking cap and check out these fun and challenge mind games for adults.
Chess: Play and Learn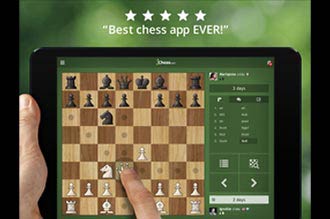 Publisher: Chess.com
Cost: Free
Platform: Android / iOS / Windows
The moment we say chess, the first thing that comes to mind is the overwhelming feeling that it's too difficult. But that's not the case with this mind game. Yes, the game follows the rules of the chess, but the learning curve is pretty simple. You can practice and get used to making the moves in the game. In this game, you are playing chess with thousands of players from across the world. You can challenge your friends and even have a chat during the game with your opponent. As you get better with the game, you can level up and get a higher challenge for yourself. Chess is a challenging game and it is about improving your game play strategy as you go forward.
RummyCircle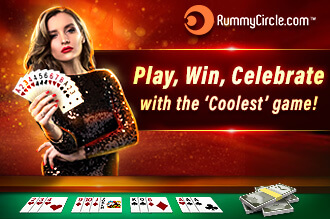 Play Rummy Now
Publisher: Play Games24x7
Cost: Free
Platform: Android / iOS / Windows
Indian Rummy is one of the most popular card games in India and gives your brain a good exercise every time you get down to playing it. This is a skill-based game where you need to form sequences and sets to win the game. The card game is played with real players with both practice games and cash tournaments hosted on the platform. RummyCircle is India's largest rummy platform with over 10 million registered players. The game can be played on the app and live tournaments are running round the clock. There are different rummy variants available as well. From pool rummy, points rummy to raise rummy, players can pick any game they like. One of the biggest plus point of this skill game is the cash rewards it offers. When the players pick cash games or tournaments, the winning reward is real cash. So, every time you win, you add moolah to your account.
Ludo King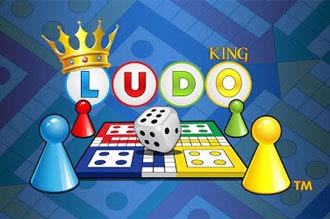 Publisher: Gametion
Cost: Free
Platform: Android / iOS / Windows
This looks like a pretty simple game to play, however if you get too casual about it, you are sure to lose. Ludo is all about making those mind calculations and making the right move at the right time. It is a casual game that you can play at leisure and still give your mind some exercise. The game is one of the most popularly played board games and concept is no align to us. The app is available on mobile apps and can be played with friends or just about anyone, as long as you are connected to the internet. The game requires you to create an account and you can invite your friends to play with you. This is one game that has multiple variants and the level of challenge depends on your skill level. So, if you were thinking, you are going to play the same old, then you are in for a surprise.
Faraway 3: Arctic Escape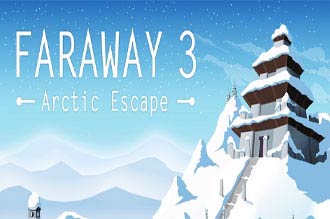 Publisher: Snapbreak
Cost: Approx INR 288
Platform: Android / iOS
This is one of the new puzzle games from 2018. It has a range of puzzle games to pick from, definitely giving your mind something to work on. There are different boards in the game and each board needs to be solved. The game has over 18 stages, along with a variety of puzzles that goes along with a story line. The games offer entertainment and challenge at the same time. This game has nine free levels and the remaining will cost around INR 288. So, go ahead, get started with a range of puzzles that are quite interestingly done and will offer hours of entertainment.
Sudoku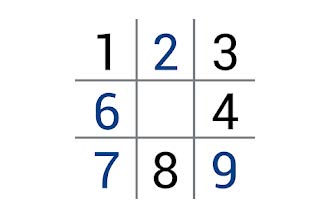 Publisher: EasyBrain
Cost: Free
Platform: Android / iOS
Sudoku is a highly addictive number placement game that has a high dependency on memory. To complete a game of Sudoku, you have to follow trails of consequences. So, it is planning that is the key of this game. The game is also known to improve memory and concentration if you keep playing continuously. The game is available for Android and has different difficult levels. If you are just starting out, play the easy games and get a hang of the rules of the game. The game is free to play and will challenge and excite the player. If you love to play with numbers, then this is the game for you.
Lumosity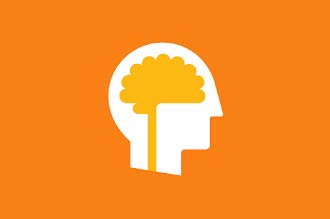 Publisher: Lumos Labs
Cost: Free
Platform: Android / iOS
This is one game that can come in the evergreen category. This is a game that is known for brain training and mental fitness. You can get started with a free account, that will give you access to three games each day. There is also a subscription service. Each game is going to be different than the previous and will challenge you all through. You can keep a track of the results and see your own improvement. Your scores will tell if you are getting better and up for bigger challenges. One of the best things of these games is that each game is backed by science. So, every score up is really taking you closer to a sharper and more focused mind.
Brain Dots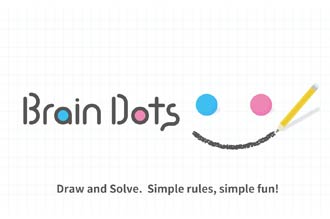 Publisher: Translimit Inc
Cost: Free
Platform: Android / iOS
At the onset, the game is pretty simple. You just need to bump the red and the blue ball. You can draw simple lines to move or roll the ball. The most important thing is going to be flexible thinking. The main objective of the game is to bring the two balls closer. As long as you are able to do it, the game is a win. What makes the game stand is the customizability that makes it unique. There are different stages, and each come with its own challenge, perks and structures, that make it very interesting. Of course, since this is a mind game for adults, don't expect any of the levels to be easy. It is there to challenge your mind to the very core.
Lyfoes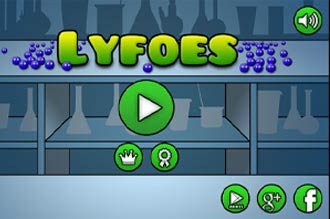 Publisher: IBN Play
Cost: Free
Platform: Android
Have you played solitaire, well Lyfoes flow on the same lines. The game follows the same rules, but other than that everything else will change. Lyfoes are cute and funny creatures who were got in a science lab. Each family of Lyfoes lives in their own beaker and from there itself watch the world around them with interest. But the nephew of a laboratory scientist slipped, and he shuffled all the Lyfoes. Now these cute little things are very nervous without their relatives. The game is all about getting them together again. You have to group the creatures of the same colour. The challenge is that at every stage the beakers and Lyfoes keep increasing, making it very difficult to manage them.
Number Knot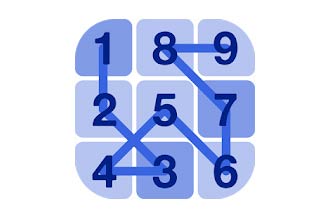 Publisher: Nullify Games
Cost: Free
Platform: Android / iOS
This is again a number game. Number Knot is a Hidoku game where you guess numbers on a grid based on the few numbers revealed. What makes it different is, Number Knot hides numbers in random directions and not just horizontal or vertical. So, think straight, up, down and diagonal. The puzzles range from 3x3 grids to challenging 12x12. Each puzzle will have few numbers filled in, but the challenge is to complete the entire thing. There are some hints available as well. But at max you will get one hint in a day. If you like working on challenges, then this is definitely something that you should give a shot at.
Flow Free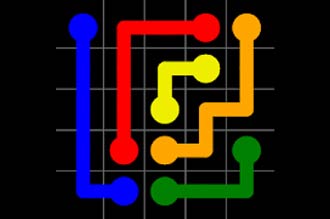 Publisher: Big Ducks Games
Cost: Free
Platform: Android / iOS / Windows
This is a fun and exciting puzzle game, where you match colors to build pipes. The challenge is to make sure that no pipes overlap each other or all of them will break. At the beginning, you will find it to be a cakewalk, but as you pass levels, things start looking tough. The graphics are not something that are absolutely unique. However, the sounds really make the game interesting to play.
The game is actually asking you to make a path. Depending on the difficulty level, there are different grids available along with a variety of colored dots. Remember, there is a definite answer to each puzzle and it will take you some thought, to solve them. The game has over 600 free levels, and as you go along, the challenge will take some time to solve. So, challenge yourself and start playing this mind game.
Conclusion
Every mind game mentioned here has something different to offer. They are all from different genre and no matter what's your preference in card games, there is something definitely out for you. So, challenge your mind and start playing today.