10 Must Download Free Games On Android Phone
Updated: Aug 8, 2019, 18:00 IST << Back
---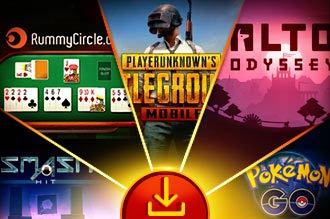 There is a reason as to why mobile lovers are crazy over buying phones which are operated on the Android platform. You will be tempted to see millions of available free download games for mobile android once you open the play store. Each one of these games has its own flair giving you a feel of adrenaline rush. Let us see a few of those games in detail.
PUBG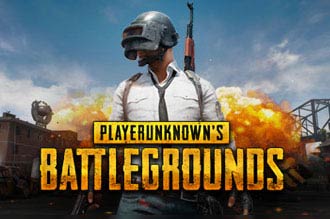 Publisher: Tencent Games
Cost: Free
The popularity of PUBG is not unheard of. The game plays quite incredibly on Android smartphones. The game is a massive PvP battle royale game where at one time 100 players fight it out, in a massive island loaded with weapons, ammunition and tactical gear and cool vehicles. You drop in as a solo player or even part of a team. The game is about having the right skill set to take your opponent down and be the last man standing.
The developer has done a great job in making the game mobile friendly. One can pick and manage items and even have tips to help the players at the lowest level get familiar to the gameplay. PUBG has packed all the epic moments and yet works well for the phone. The game is free to play and offers four unique maps to select from along with different game modes. So, get your squad together and fight it out in the battleground.
Stranger Things: The Game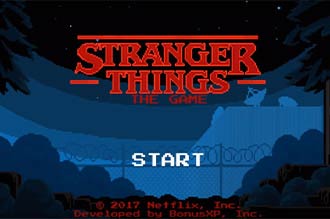 Publisher: BonusXP
Cost: Free
If you are a Netflix fan, then possibly you would completely love this. The game will truly take you by surprise. All the characters, settings and themes from the source material are converted into a pixel-retro action adventure that you may find similar to the style of Adventures of Zelda. You will find the game having a complete story unfold in front of you as you start controlling Hawkins Police Chief Jim Hopper. The game uses simple tap control system that works pretty well for the game. This free game has a good mix of puzzle solving and action with different characters to unlock and add to your party. There is a good amount of depth to the game and everything feels complete and in place. Definitely worth a try.
Brawl Stars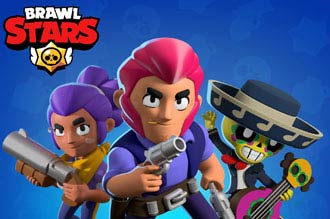 Publisher: Supercell
Cost: Free
This is a very different kind of game that you will find on the Google Play Store. Brawl Stars is a fast-paced arena brawler where players team up in a MOBA game that makes it different from others in the genre. The game has a fun, colorful and cartoony look that is backed by a great game play variety. There are multiple game modes available that keep rotating every couple of hours, offering something new to play every time one logs into the app. Each game mode is independently quite fun and looks like a stand-alone game itself. Having these six different modes takes the game to a completely new level.
The game got a refreshing new look with a 3D style design and new graphics to play. There are different styles to play the game and as per the player preferences, you can get started.
Pokemon Go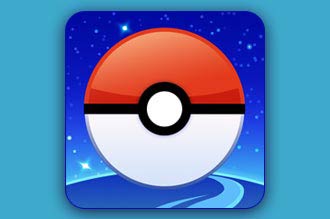 Publisher: Niantic Inc
Cost: Free
Pokemon Go released a while back and yet is still among the most popular games out there. Grabbing Pokemon on the go and improving your levels is at the core. The game is based on augmented reality and is completely fun to play. The game is based on the Ingress platform and it's Niantic's first breakthrough game. Of course, to play this game you get out and explore the neighbourhood as you look around for wild Pokemon to catch and PokeStops to stock up on crucial items like the Pokeballs.
The game has evolved over time since the initial launch dates and now has great social events like raids and the recently added trainer battles that allow you to battle your friends using your favorite Pokemon. If you have still not tried this game out, then you should definitely do it now.
Asphalt 9: Legends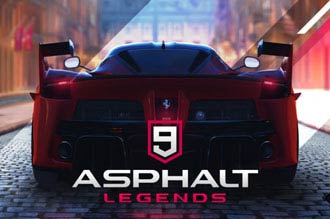 Publisher: Gameloft
Cost: Free
Is mobile game racing your thing? The game is packed with frantic arcade racing action that you really can't ignore. If you think it will be anything close to reality, then you are in for a surprise. You will find photo realistic car renders that offers over the top, high octane experience with all the fixing. There are different modes to play the game as you unlock new rides and upgrade your garage and cars. There is also multiplayer competition available. All of this comes packed with great graphics and a great soundtrack that makes Asphalt 9 an absolute adrenaline trip that you are sure to enjoy.
Alto's Odyssey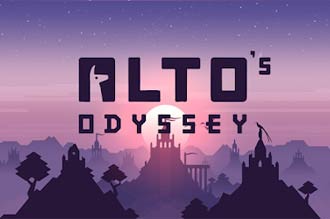 Publisher: Noodlecake Studios, Snowman
Cost: Free
This game comes as a sequel to Alto's Adventure which is another awesome free to play game for Android smartphones. It is one of the simple and fun games that you completely enjoy. The game's base is formed by what was there in Alto's Adventure and the gameplay will also feel pretty similar, except for the Odyssey swapping in the snowy mountain setting. You will find yourself transiting through the desert dunes to lush temple sections. The game offers quite a few fun gameplay mechanics like the hot air balloons, wall riding along rock features and even the dust devils that will throw your character in the air. Together, the game feels like an adventure, that brings in the best part of the first game and even adding something new for the players.
RummyCircle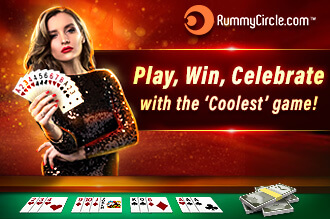 Publisher: Play Games24x7
Cost: Free
Card games can never go out of style. The popular card game Indian rummy is offered by RummyCircle that can be played on the Android phone for free. The games are based on skill and if the player gets the hang of rules of the game, it is all about mastering the gameplay. The platform offers 13 card rummy game where you need to make sequences and sets to form a valid declaration. The games can be played for free, cash games and mega tournaments. The rummy games are played live with real players and are running round the clock. So, odd hours don't really count here. Another great benefit is, the winning rewards are real cash. So, forget vouchers and cashback and dig into this game.
Vainglory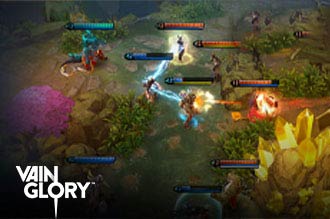 Publisher: Super Evil Megacorp
Cost: Free
The latest trend of the gaming world is the Multiplayer Online Battle Arena (MOBA) and Vainglory is one that tops the list. The game offers you everything that you can ask for. Get into a quick match with different teammates and opponents and create your own party of friends and take hold of all corners. The other option is to chill offline and work on your strategies against bots.
The game offers five hero classes that has in total of 25 unique heroes to unlock, upgrade and take into battle. The touch controls are pretty smooth and quite simple to pick up. All you have to do is jump right into the heat of the battle and start off. As you fight your way down the lane, there are different upgrades available that branches out, giving you enough time to branch out and defend yourself from the enemies more effectively.
Smash Hit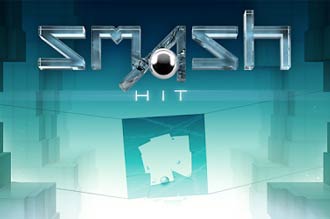 Publisher: Mediocre
Cost: Free
Smash Hit is one of the best and the smoothest gameplay experience you can have on the Android smartphone. This is a minimalist target shooting game that is fun to pick and play in 2019. The players here tap on the screen to toss a marble and shatter glass obstacles. If you bump into something, you of course lose marbles. What it means is, you lose all your marbles and the game is over. Every section of the game has scattered power ups, along with a fresh batch of marbles to keep you going. If you manage to keep hitting the marbles, then the crystals refill. You can fire off two, three or even five marbles at one time.
Even though it is a simple on rail shooter game, it has one of the most refined physics to give both an accessible and compelling experience to the player.
Sky Force Reloaded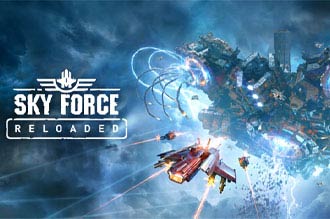 Publisher: Infinite Dreams
Cost: Free
Want to have an absolute blast, then this is a game that is sure to blow your mind away. It's a top down shooter game, that takes you back to the classic retro genre. The game has fantastic graphics along with a challenging gameplay. The game takes you through nine action packed missions, as you take your enemies down, dodging the attacks all the while. Collect the stars and upgrade the ships as you focus on earning medals on each mission, with the difficulty level increasing as you go along. The game is quite well done, making Sky Force reloaded as an absolute must play on your smartphone.
Conclusion
So, those were some of the popular free games download for android available which make people spend their idle time fruitfully and effectively. Once you have a crack at them, you will realize how smart you are having bought yourself an Android phone.