Must Download Free Games On Android Phone
Updated: Nov 01, 2019, 17:00 IST << Back
---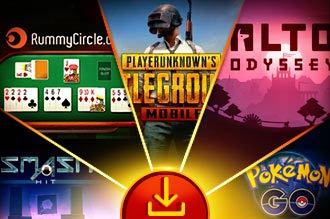 The easiest way to take a break is to play a game on a smartphone. It makes you relaxed and refreshed and there is a sense of contentment in accomplishing levels. But there are many free games available for android phones. Which are the best ones to play? So, here is a list of tried and tested games that is really engaging and fun.
Call of Duty: Mobile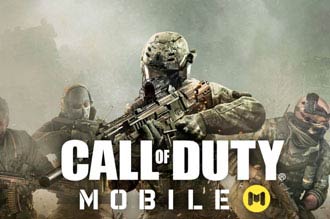 Genre:
Action
Publisher:
Activision is based in the US and has several popular games to its names such as Spyro, Skylanders, Sekiro, and Crash Bandicoot. And Tencent, a renowned Chinese gaming company that incorporates advanced technology, is the developer for Call of Duty. So, when the two gaming giants collaborated, they came up with one of the top Android games, the Call of Duty: Mobile.
Cost:
It is a free-to-play game, but there are subtle ways the game encourages you with microtransactions.
What is Call of Duty?:
This game has made headlines in the gaming industry as well as mainstream media. When it was launched in 2003, the game was set in World War II, but over time the setting ranged from past to future and even space had no limit. In Call of Duty: Mobile, you have two playing modes where the endgame differs. In one you have a mission to accomplish and the other is a battle royale combat. This first-person shooter game was developed for Windows, but quickly branched out to other platforms. It is now available for Android devices, but is it as good as other gaming devices? Let us find out...
Gameplay:
This game draws similarity with the previous games from the Call of Duty series such as Black Ops 4: Blackout mode and Advanced Warfare. It is clean, colourful, and the weapons looks realistic, which draws you completely into the game.
In Call of Duty: Mobile there are two ways to play it: the traditional way or the battle royale option; and both are multiplayer modes.
In the traditional option, you can pick from any of the modes such as:
Frontline: When players appear at a team base, they have to kill players on the opposing team.
Team Deathmatch: Beat players on the opposing team.
Domination: Seize and hold flags across the map. Your team will get points for it.
Free-for-all: Every player for themselves.
Hardpoint: There is a hill that rotates location periodically, you need to capture it and your team will get points.
Here you play 5-on-5 and the game is a short burst of adrenaline rush.
In battle royale, fight to survive and win amongst 100 players. You can go through this mode as a solo player, duo, or as a team of four, however it is a lengthy game.
In the mobile version of the game, the developers bring back the favourite maps that include Crash, Crossfire, Killhouse from Call of Duty 4: Modern Warfare and Firing Range, Hijacked, Nuketown from Call of Duty: Black Ops and Standoff from Call of Duty: Black Ops 2. Since it is a mobile game, these maps are far less detailed and smaller too. So, the probability of attacks is more frequent.
CoD: Mobile takes you on a journey, almost a nostalgic journey through the favourite modes and maps that featured on the other series of the game. However, is nostalgia enough for the games to prosper?
Editorial Review:
One of the aspects that makes a game successful is in the features, controls, and the X factor that sets it apart. Before you jump into the game, go into settings and take time to customise every feature. For instance, there are multiple ways to adjust your aiming sensitivity such as hip-fire or aim and fire, automatically.
It was easier and fun to play CoD on a computer or console. The controls on the mobile is a bit difficult to master. However, you are put through a tutorial once you download and login to the game. For better command over the controls, you have two types of options: simple and advanced.
With the simple controls, your left thumb is in charge of movement, while your right thumb focuses on the aim. In this option, there is no fire button, but when you hold the reticle on the enemy, the ammo will fire. That said, you still have to use your judgement on selecting the gun that will give you better accuracy and range.
In the advanced controls, there is a button that allows you to get a sharp aim and fires only when you aim. However, you do not have a 360-degree angle view.
If you have played the various series of Call of Duty, you will recognise the characters that are available to you. They include:
Alex Mason from Call of Duty: Black Ops
David "Section" Mason from Call of Duty: Black Ops 2
Thomas A. Merrick from Call of Duty: Ghosts
John "Soap" MacTavish and John Price from Call of Duty 4: Modern Warfare
Simon "Ghost" Riley from Call of Duty: Modern Warfare 2
You can personalise the outfits for the characters too with the credits you earn. Also, you can purchase points to upgrade weapons, customise characters, unlocks new attachments for guns.
Challenges:
In the battle royale mode, you need to choose the right class. It will be essential as strategies depends on the abilities of the different classes. If you are good at fighting, pick the Ninja class and be in the front row of the battle. If you pick Medic, it will not be an exciting game for you. So, choose the class wisely, which will help your team to win.
These are six classes:
Medic: You have the ability to heal your team members.
Scout: You can spot footprints and players in the vicinity will be visible only if you select this class.
Clown: You have the ability to use toy bombs, which call zombies to attack the enemies.
Ninja: You can prowl like a ninja, quietly. Also, you have a hook that you can climb surfaces.
Mechanic: You can release Electro Magnetic Pulse (EMP) drone that will interfere with the enemy's EMP.
Defender: You can protect your team by placing transformable and flashing shield anywhere you want.
Your team needs to have a plan before going into the battle. Pick a class that suit your fighting style.
Also, during special occasions the theme of the game is modified to incorporate unique elements. For example, for Halloween, you can get free weapons at the login event, spookier maps, and your favourite artillery dons a new look. Look out for these themed-based content and get into the festive spirit.
Quick Tips:
It is important to select the right shooting mode – simple or advanced. Afterall, it is an action game and you have to take down enemies.
It is common sense to upgrade your weapons, but in CoD Mobile an upgraded mobile introduces you to various sights, foregrips, magazines and stocks. This improves your weapon's statistics.
Want to dodge bullets? Then crouch and slide. If you tap on crouch while sprinting or running, you can slide as you crouch. This move helps you change your location if your enemy spots you.
Tech Spec:
Call of Duty: Mobile offers you a computer game on your smartphone. So, for better gaming experience ensure your Android device has at least 2 GB of RAM and runs on Android 5.1 and up. The downloadable size of the game is roughly 1 GB for the Android users.
RummyCircle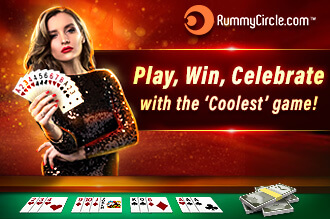 Play Rummy Now
Genre:
Card Game
Publisher:
Play Games 24x7 is a leading the Indian gaming company that has more than 40 million subscribers. They are crushing the rummy game online with huge tournaments where you can win real cash prizes that runs into crores.
Cost:
It is a free to play game. You can download it from the homepage and register for free and start playing. You just have to pay a minimum of Rs. 25 to enter exciting games.
What is RummyCircle?
RummyCircle is an android game that has taken a traditional rummy card game, online. The best part is that you can play it on your smartphone and start playing rummy from anywhere. Join millions of players on this leading rummy platform and play
13-card Indian rummy
. Play rummy with avid rummy players and test your rummy strategies with them.
Gameplay:
On RummyCircle, you will play with 13 cards, where you group them to form a pure sequence, impure sequences, and sets to win. This is the premise of rummy on this android platform. Here, you also use printed and wildcard joker to form sequences and sets.
The game starts when 13 cards are dealt to the players. You quickly sort the cards into viable sequences and sets. With each round, discard unwanted cards in the discard pile and pick cards from either the closed or open deck. Your goal should be to form a winning hand before your opponent declares.
So, what is a winning hand? It must have a pure sequence; this is a group of cards from the same suit in consecutive order. You cannot use any type of joker to make this sequence. The perfect example is 5♥ 6♥ 7♥.
Then, the winning hand can include an impure sequence, but it is not compulsory. It does fulfill the minimum two-sequence requirement that you need for declaring. It is a combination of three or more cards of the same suit, and you can use the wildcard joker or printed joker to form this sequence. This is a good example, 5♠ Q♥ 7♠ 8♠ PJ.
Lastly, you can include a set to complete your hand, but it is not mandatory. A set is a combination of three or more cards of the same value but from different suits. Here you can use wild card and printed jokers to form sets. One such example is, 5♦ 5♣ 5♠ PJ.
As soon as you arrange 13 cards in valid two sequences that includes 1 pure sequence and more groups (sequences or sets), you can declare and win the game.
Editorial Review:
RummyCircle is the most played online card game in India. The file size is light, it is easy to download, and you do not have to do multiple downloads throughout the year.
If you look at most android games, there are frequent updates for the games. The downloadable size may be low, but over time it increases when there are new updates. This eats into your phone's memory. With RummyCircle, you will not be bothered with multiple updates--it is a one-time download.
Also, even if you play it in a place that has poor data network, you can still play rummy on your smartphone without any lag. It is completely device-friendly, in a sense, you can play it from any low-end smartphone too.
Besides the technological part of the game, there is a lot more an Android user will enjoy. This is the game that offers tradition on a mobile screen without compromising on the gaming experience. Even when you play it from your phone, it feels like you are at the table.
As the game has gone online, you are playing rummy with like-minded subscribers. Since there are over 40 million players on this platform, you do not have to wait, but you can quickly start playing the game. Also, did you know, you can win real cash rewards with this Android game? RummyCircle has the biggest tournaments with big prize pool that goes up to crores of Rupees. There are many tournaments that you can join any time as per your comfort and preference.
To safeguard the players' data they have embedded end-to-end encryption. This has made it a reliable Android game, where you can add and withdraw money without any worry.
On RummyCircle, you are playing rummy at a fast pace. The momentum of it gets you completely engrossed in the game. The pace at which cards are picked and discarded, the speed at which the cards are grouped is quick. You feel the rush of the game, just what you want when you are relaxing during your break.
So, play one of India's most favourite card games on the app that caters to the requirements of Android users.
Challenges:
One of the challenges of rummy is to form a pure sequence right at the beginning. As mentioned in gameplay, you cannot declare without it. So, if you think you have a bad hand and there is no redemption from it, you should drop from the table. It saves you from losing a lot of point score.
Rummy is a game of skill and one of the skills to learn is to guess your opponent's hand. If you know it, you know which cards he or she wants, so you hold on to them. This move comes with a lot of practice and over time.
Quick Tips:
In order to guess your opponents' hand, keep a track of cards they are discarding and picking from the open deck. If they pick up a 6
♥
then they are forming a sequence with it. So, you avoid throwing cards that will help them with their grouping.
Understand and memorise the rules of rummy. This will help you play diligently and wisely. You will understand the tricks your opponents are using too.
Retain your middle cards as they are helpful in forming more combinations. For instance, a 6 of any suit can make a sequence with 4, 5 or 5, 7 or 7, 8. An Ace can only make a sequence with 2, 3.
Tech Spec:
RummyCircle is one of the lightest games for Android users that has a downloadable size of 64 MB. It works smoothly of low-end devices too. The best part of this top online rummy card game is that it is a one-time download game. You will not be bothered with multiple updates.
PUBG MOBILE LITE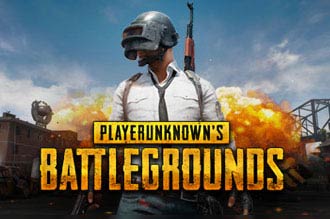 Genre:
Battle Royale
Publisher:
Tencent Holdings is a Chinese multinational company that is known for their AI technology, social media ventures, gaming products, and other entertainment-related undertakings.
Cost:
It is a free-to-play game. You can download it for free and progress through the levels without paying for additional features. In-app purchases only help you move up in the game quickly.
What is PUBG Mobile LITE?
PUBG MOBILE LITE had specific minimum requirements, but in some regions this was impossible. So, the developers took the Battlegrounds and transformed it into a lighter version, without taking away from the detailed graphics. This is PUBG MOBILE LITE and it is now accessible to everyone.
Gameplay:
Enter a world that is highly competitive. Player Unknown's Battlegrounds MOBILE LITE is about survival. You go into battle against other 60 players as either solo, duo, or as a team of maximum of four players, and if you are the only standing player or team, you are the winner. Each round lasts 30 minutes.
You are dropped from a plane on to one of the four maps. You do not have any gear or ammunition, but you find and pick it up gear, ammo, vehicles, and other equipment from buildings and neighbourhood around you. You can also pick up items from fallen players.
Once you are loaded and ready, get into battle mode. As time reduces, the map starts shrinking and the encounters increase. As the game heats up, the battleground closes in and the attack is ferocious. Question is will you be able to take down others and be the lone survivor of the battleground?
At the end of the round, you get in-game currency based on your performance. You can use that money to beef up your character and upgrade the artillery.
Editorial Review:
PUBG is originally a PC game that caught on with gamers like wildfire. When it was developed for mobile, the reach was greater with gamer. However, with PUBG Mobile LITE the reach grew exponentially. But does this version stand true to the gaming experience?
To reduce the bandwidth, the number of players battling it out is cut short from 100 to 60. Also, the propensity to heal and loot is greater in this version.
When it comes to shooting, the game has adapted to play effortlessly on weaker network connections. Here you have better aim assist, no bullet drop effect on longer-distance shots, and lesser weapon recoil. The maps are smaller here, hence, you can find loot easily. This is helpful as you have to take on other players quickly in this constricted map. Even the names of places are different on the map and the building placement too has changed.
In this multiplayer game you traverse different terrains such as tundra, cities, jungles, and more. If you have played the original mobile version, you will notice that in the LITE version the graphics are simple, but it does not compromise on gameplay.
The publishers are aware of gaming habits of its users, so they have implemented a warning when you play continuously for a long duration. If you are playing for 45 minutes, then you are recommended to take a break. They also inform you of the best position to play the game and ways to maintain good eyesight.
What keeps you going every day or weekly are the rewards that you can get, which builds up. This will help you get cosmetic upgrades in the game. Also, during the year, the game adapts to special days such as Halloween, Christmas, etc. It is one of the most entertaining games that has widened its reach with the LITE version.
Challenges:
The biggest challenge is landing in the most lucrative spot, that is the high-risk spots—a place that is loaded with ammo, gear, and essential equipment. Even though there are plenty of items to help you gear up, you are more likely to fight harder to get it. Avoid landing in water or swarm, which can be infested with other players.
It is important to shoot at the right time. Choose the right weapon that has the right range. Imagine if you fire and miss, it will attract unwanted attention. So, pick a shotgun or SMGs for close destruction. Assault rifles and pistols for mid-range firing and select sniper rifles for long distance pot shots.
Quick Tips:
If you want the best equipment, you will find it in high-risk zone. So, team up and wisely progress to the zone, and come out richer.
To get exclusive items, shoot a flare gun to the plane and it will drop a package. However, the package emits a red smoke and draws other players towards it.
Upgrade your armour-it offers better protection as well as increases your inventory.
Shoot when your target is stable, it is difficult to hit a moving target and you end up losing ammunition and you will give up your location.
When you are playing in duo or team mode, communicate and strategize with your fellow players to survive together.
Tech Spec:
The developers of PUBG Mobile LITE want to acquire players. So, they have addressed one of the biggest issues—developing the game to meet the requirements of entry-level smartphones. The game is now only at a downloadable size of 490 MB and redeveloped for devices that has at least 1 GB RAM. Also, the game is supported by Google Play Games and the downloadable size is just 11 MB; so download it to play PUBG MOBILE LITE.
LudoKing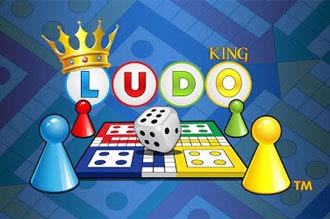 Genre:
Board game
Publisher:
Gametion technologies has been developing games that can be played on Android devices. Also, they have tailored the games to suit all types of players—from die hard to casual gamers. Their biggest game is Ludo King, which attracts millions of players to it.
Cost:
The game is free to download and play, but you can improve your game by purchasing in-app features with real money.
What is Ludo King?
Going back in time, this was a board game that the royals played. Then it became a family game and you can now play it on your Android device. Ludo King is a game where the participants race their tokens from the starting line to the finishing line based on the roll of a die. The game Ludo does have its origin in the ancient Indian game, Pachisi, but it is a lot simpler.
Gameplay:
In Ludo King, there can be between two to six players in a game. The goal of the game is simple, take your four tokens from start to finish before anyone else.
On this board game there are squares for each player. Each square has identical routes that the tokens they have to take to reach the centre. So, how do you get to the centre and win?
All tokens are placed in the yard or middle of the square. If you roll a six only then you can move a token to the starting square. If a participant has no tokens yet in play and rolls a number other than a six, then the turn passes to the next player. So, remember, six is the number that can get your token out of the yard.
When you have all your tokens in play, you can pick a token and make adequate moves based on the die. This where strategy comes in. Try to get all the tokens moving at the same pace towards the centre.
If all the tokens are in play and you roll a six, then you get an additional roll of the die.
If your token lands on a square that the opponent has occupied, then the opponent has to return that token to the yard. Then the opponent has to roll a six to get the token back into the game.
Also, there are home column squares that are safe places. No opponent can enter here.
Ludo King is a straightforward game with minimal rules. You can play this board game anytime, now that it is available on your smartphone.
Editorial Review:
It is an entertaining game that most Indians have played it from their childhood. Now that it is available in your hand-held device, it is now more of a stress buster and a companion on long journeys.
In the traditional game, there are four players, but on the online version you can play between two to six players. Also, you can choose, with who you want to play. It can be the computer, against your friends, or even against people from anywhere in the world. If you are playing against the computer then you do not need an internet connection.
In terms of technology, they have incorporated various features based on the users' habits and needs. For instance, while playing you need to take a call, the game allows you to pick up where to left. Also, it has the option of chat, where you can communicate with friends.
As for low-end devices, the game has been modified so that you do not experience any lag and it works really smoothly even with sketchy connectivity.
If you love playing ludo, then don't waste money in buying a board game. Just play it on your smartphone.
Challenges:
One of the biggest challenges you will face is getting the tokens from the yard and on to the starting square. Getting a six on a die is not easy. This can hold you back if your opponents have a head start.
Also, if you are ahead of the game and your fellow player's token lands on occupied square, then your token goes back to the yard. This is a hard feeling to digest, but the only way to overcome it is to keep on playing and stay positive.
Quick Tips:
If the number on the die is useless, then move the piece closest to the starting point. Remember to move all your piece or you are at the risk of being killed by your opponents.
If your opponent is ahead of you, try you knock him off his game and send his token to the yard.
Ludo King is a number game in the sense that roll the best number to get you ahead of the game or the number that can eliminate your competition.
Tech Spec:
It is a light game that you can easily download on your phone. The downloadable size of Ludo King is 42 MB. If you are an Android user, then you can play Ludo online with friends as well as go without data and play with the computer.
Garena Free Fire: Spooky Night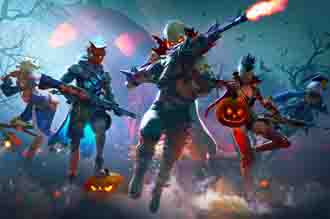 Genre:
Battle Royale
Publisher:
It is a Singapore-based company that is involved in developing products that range from gaming to eCommerce to eSports, they have several banners that caters to the digital space. For instance, Garena is their gaming platform, Shopee is a mobile eCommerce service, and AirPay is a digital payments product. Back in 2018, Free Fire was one of the most downloadable games.
Cost:
It is a free-to-download game that has in-app purchases that gives you a quick step with your gameplay.
What is Garena Free Fire: Spooky Night?
In this game, you are pitted against other 49 players who parachute from a plane on to an island at the start of the game. Doesn't this sound familiar? It reminds you of PUBG, doesn't it? You have to look for weapons and equipment at the start and build your artillery to take on other players. At the end of it, you have to be the lone survivor of the game. Garena Free Fire: Spooky Night is a special theme for Halloween that comes with unique features that envelopes the aura of fear.
Gameplay:
It is an action-adventure game that is highly entertaining. Unlike other popular action games, there is no warning or health recommendations.
Let us jump straight into the game. Do your initial setting—pick the character, adjust the sensitivity, change the controls to suit you, and other such settings before you start playing. This third-person shooter game allows you to pick a place to jump on the island. So, pick a strategic location that works in your favour; like away from your enemies. Then go around piling on the weapons and other useful things. As you work your way through the island, you can pick up various weapons, helmets, backpack, bulletproof vest, medical equipment, and other such items to help you in the game.
The gameplay is simple—use strategy and skill to be the only surviving players in that game. One of the fun ways to enjoy it is to enter the game with your friends. Form a 4-member squad, use voice chat and kill your enemies.
Editorial Review:
You quickly draw similarity with Garena Free Fire: Spooky Night and PUBG. However, if you look at the design it is average and at some places the graphics are blurry. That said, the performance of the game is seamless. You can say it is better than PUBG.
The weapons too are similar to the bigger and popular, PUBG, though there are fewer ammunition. Some of the common ones are M500, M1873 pistols, M1014 shotguns, and Famas, M4A1 Assault Rifles.
When it comes to control, you are on your own. There is no tutorial to help you hone your control skills. However, you soon realise the controls are easy to learn. You can practice along the way, when you play multiple times. But you better get with it! The games are only 10 minutes long and the best player will survive.
Spooky Nights is a Halloween version. You can get token, backpack, free pumpkin headset and other such items by joining various events on the app. From characters to the setting, there is nothing tame about the game. Stay tuned for other themed occasions and enjoy how the gameplay is tweaked every now and then.
Challenges:
The challenge is to survive, and most players believe that you have to get into the thick of the action, shoot, and survive. However, use strategy, land at a safe location, and avoid going into battle from the get-go. Load up on gear and ammo and head to the safe zone. But keep a down low—crouch and move or else other players will spot you.
Quick Tips:
Make a good decision to land at a less-crowded place.
Wait for the safe zone and work yourself from the boundary. Let other players come to you.
Use the environment around you to hide and sneakily move around.
Use your headphones. It will give you an idea if someone is closing in on you.
Tech Spec:
This game was developed to users with low to middle-end smartphones with average connectivity to data. Hence, Garena Free Fire: Spooky Night has a downloadable size of 444 MB and you need to have at least At least 2 GB of RAM.
Pokemon Go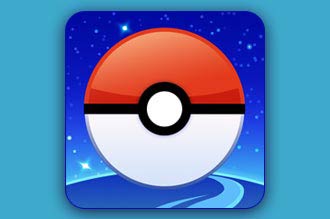 Genre:
Adventure (augmented reality)
Publisher:
Niantic, Inc. is solely into augmented reality. They are using this technology to create products that range from entertainment to robotics. You may have heard or played their other augmented reality games—Harry Potter: Wizards Unite and Ingress Prime. They are based in San Francisco, USA and are revolutionising gaming one game at a time.
Cost:
Pokemon Go is a free-to-play game that is easily downloadable from Google Store. However, there are in-app purchases that help improve your game faster.
What is Pokemon Go?
If you have watched Pokemon the Series—the anime show as a child, then you are likely to know the furry creatures in this realm. If you haven't then Pokemon is a creation of a Japanese company that developed a video game way back in the 90s. So, when Pokemon Go was introduced as an Android game, millennials and Gen Y lapped up the game. In short, this game is about catching the various creatures in your neighbourhood—this is where the augmented reality comes it. The game forces you go outdoors.
Gameplay:
Pokemon Go is an amalgamation of virtual and the real world. You have to step outside and explore the real world which beautifully works in union with the virtual maps. So, step out and go on a Pokemon hunt—capture animals from the series with a PokeBall. A sphere that seizes them. Each of the animals have special abilities and skills. There are different Pokemon species in different parts of the world, so it is a very exciting game if you are a traveller. Along the way you are awarded Candies and Stardust, which boosts the abilities of the pokemon.
Once they are powered up, they are set to compete is gym battles. Win the battle and seize the gym and get involved in the gym business. You can also team up with trainers at the gym and capture Pokemon during Raid Battles. These are some of the battles, over time there will be limited time battles too and special events to participate in.
Editorial Review:
This game has become a franchise in a sense, you can buy merchandise, participate in global ticketed events online itself, and you are introduced to new Pokemon every now and then. The game is evolving every time, so you are curious to play it every time.
In terms of graphics, it is amazing how the real-world maps sync with the virtual one. From roads to intersections, you are capturing Pokemon wherever you go. That is the magic of augmented reality.
This is possible because the game uses your smartphone and GPS signal. Hence, you see Pokemon coming up on the roads in the real world. One of the ways to sense if there is a Pokemon nearby is by the rustling of the grass. You have to go closer and they will appear.
One of the setbacks of the game is that it needs really good data connectivity like 4G. Also, the game drains your battery, so carry a portable charger to stay tuned to the game.
The other minor technical problems include an opaque interface—as if there is a white filter. Also, the mechanics of the games is poorly explained. You are told want needs to be done in the initial stage of downloading, but you are left in the dark when it comes to operating the game.
That said, the best way to enjoy playing the game is to head outdoors. So, if you are travelling, this is the ideal game.
Challenges:
If you are new to Pokemon Go, you are left on your own to discover the controls and learn to master them. There is no tutorial to guide you through the controls or the aspects of the game. However, over time and practice, you get the hang of it and understand the various features of the game.
It is a challenge to power up your Pokemon. One way of doing it is by feeding on candies. However, this is one of the rookie mistakes players make - they focus on powering up their Pokemon. For the optimum utilisation of the Pokemon's power, boost their experience points (XP). Maximising your XP ensures you move to the new level, which in turn gives you additional elements and features.
Quick Tips:
You need to build an army to fight with in Gym and Raid battles. So, you do not have to carry around every type of Pokemon.
One way to save battery life is to turn off augmented reality mode. The environment remains the same and you find it easier to catch Pokemon.
Engage in raid Battle fights that you have an opportunity to win. If you lack powerful Pokemon then you will lose. Check the power of the Pokemon in the Raid Battle before you start.
Tech Spec:
If it is an augmented reality game, then the downloadable size of Pokemon Go will be heavy, but it is 92 MB. However, the file size varies from device to device and it can range from 92 MB to 100 MB. It works well on Android devices that have 4.4 version and up. But for the game to work smoothly, your device should have strong internet connection such as Wi-Fi, 3G, or 4G, and your GPS should be switched on.
Modern Strike Online: PRO FPS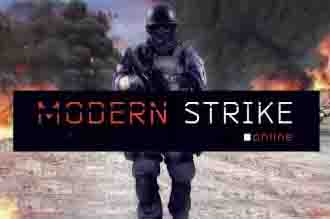 Genre:
Action
Publisher:
Azur Interactive Games Limited is a company that has been developing hard core action games and casual games. You may have heard or played King of Sails, Infinity Ops, Space Armada, Stack Ball, Big Bang Evolution, and other such games. They have around 30 games to their names and most of them are available for Android devices.
Cost:
The game is free-to-download and play, but there are in-app purchases that ranges from Rs. 19 to Rs. 4,600—subjected to change.
What is Modern Strike Online: PRO FPS?
As the name suggests, this is a first-person shooter game, where you have to take control of a team of highly-skilled commandos. Then go on an adventure to defeat terrorists hiding in different parts of the world.
Gameplay:
In a world where multiplayer games are sweeping the gaming industry, Modern Strike Online: PRO FPS is staying aloof. They are sticking with solo-player game mode.
In this game, you have to select from one of the battle modes such as:
Team Deathmatch: Here you have to defeat the enemy team. It is the battle of the teams.
Deathmatch: Get into the fighter mode and take out other players on your own.
Team DM with a Bomb: This is an interesting spin. Here one team is the terrorists and the other is the counter-terrorists. One team has to plant a bomb and the other team has to defuse it.
Duel: This is where you go solo, no team to back. You battle it out with the opponent.
Special Operations: In this mode, two teams fight to survive, however, the team with the last surviving player wins the game.
These are some of the modes that you can play. Also, you can bring out your creativity and customise your game. You can come up with your own rules and lead your squads in the best military games.
Editorial Review:
When you download the game, you are put through an intensive training process. You are taught how to use the control, how to select ammunition, how to upgrade your artillery, and so on and so forth. This prepares you to ace the various battle modes.
When you first install the game, remember to adjust the controls to suit your skill sets and requirements. Customise it to your comfort level—adjust the graphics, select between auto shoot and manual shoot, and you can also switch control over your commandos.
You win virtual money and gold that you can use to improve your weapons, armour, first-aid kits, grenades and helmets. There are in-app purchases too that allows you to buy these items and scale up your weaponry.
The graphics of the game are on par with games such as Modern Combat—it is clear and sharp. The quality is good, that is why it demands good connectivity. If you are in an area with poor mobile network, then the game has difficulty in operating smoothly.
The game keeps you entertained with the 14 maps. Take you team through various terrains and situations and try out different tactics. For these fights, Modern Strike Online: PRO FPS gives you more 70 types of weapons that include guns, pistols, snipers, tommy-guns, shotgun, grenades, rockets, body armours, and more.
Challenges:
There are 14 maps in this game. Each map has its own challenges. When you get into an attack mode you do not know the hiding spots or the routes in the maps. So, the probability of getting killed in higher. This is one of the most common challenges with the players. So, to come out of the game as a winner, you must move at a regular pace. Find cover and avoid staying in the open and you will be able to get the most out of your game. Also, crouch because that makes it a little bit more difficult for opponents to hit you.
Quick Tips:
For maximum damage, use grenades. It has a large effect radius. Also, if your aim is not spot on, a grenade can still do some damage to the enemy team.
Your artillery wears out over time and constant use. So, don't forget to repair the weapons regularly. You will need to spend silver coins for this revamp, but it works great in the long run.
Increase your weapon count by either purchasing it or at regular interval you get free crates with weapons—so regularly login to the game.
Tech Spec:
The downloadable size of the game is around 60 MB, but Modern Strike Online: PRO FPS is supported by Google Play Games. So, download this Google app, which is 11 MB and get started with the game. It works well with low-performing devices too, but your Android device should be updated with 4.1 and up Android version.
Carrom Pool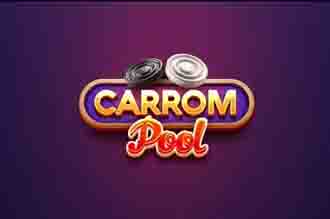 Genre:
Sports
Publisher:
Miniclip has taken a household game and developed it for Android users. This is one of the leading gaming companies that have numerous online games to its name. Some of them are Rail Rush, 8 Ball Pool, Archery King, War Wings, and many more. Miniclip has over 1000 games that you can play.
Cost:
Carrom Pool is a free-to-play game but there are in-app purchases too.
What is Carrom Pool?
It is a multiplayer game, where you have to pot all the pieces allocated to you before your opponent does. This is the crisp version of the game. There are three playing modes: Carrom, Freestyle, and Disc Pool. You can play this game with friends, win prizes, and it is playable offline too.
Gameplay:
Carrom is a game that is associated with childhood indoor games. Even as an adult, this game is still entertaining us. With this online version, you are introduced to newer versions of the game.
In carrom, there are two to four players. On a square table, there are 19 discs—9 white, 9 black, and 1 red (queen), and you have a striker. If there are two players, each one picks a colour and take turns to strike their nine discs in the pocket. The aim is to pocket one's nine discs and the queen before one's opponent does. If you think about it, there is some similarity with 8 ball pool.
In Carrom Pool, you can choose from three options to play the game. They are:
Disc Pool: Here you do not use the queen, but you have to strike your carrom discs into the pocket.
Carrom: This is the classic mode. You play strike your disc and the queen before your opponent does it.
Freestyle: There is no queen, but you have to strike any coloured discs - black or white in the pockets and reach 120 points first.
Once you pick an option, you have to pick a prize pool that varies from 400 to 1000. For instance, is the pool is 400 coins, then both the players puts in these number of coins. The pooled amount goes to the winner.
It is a quick game and you are timed. So, get your aim right and strike before your time runs out and you lose your turn.
Editorial Review:
When you download the game, you are welcomed with a tutorial session to get a feel of your talent and the game. If you are new to playing carrom online, then you can choose to improve your striking skills with the practice rounds.
When you win different levels, you get coins and gems. With this, you can unlock different pucks and strikers. This makes a game interesting and you want to play more. Also, to keep the game exciting, you can play with your friends. You can accept challenges from your friends too. Or you are paired with other players from across the globe.
The game also offers you a chat option, but you can switch it off. Also, you can play it offline. Here you are paired with the computer.
In terms of controls, it is difficult at first to master, especially if you have played the game in the real world. The interface is colourful, but there is a lot going on in the main menu. It takes you time to understand the different features as well as the different gaming options. Overall, it is a great game that you can play during your break.
Challenges:
The challenge is mastering your aim. The momentum and angle are difficult to figure out. In the initial rounds, you struggle with getting the right speed and hitting the disc in the right angle. But you can overcome these issues and hone your carrom skills with the practice rounds.
Quick Tips:
Play the game regularly to win gems and cash, which you can use to upgrade your game.
Since time is important, think ahead while your opponent is playing. So, you are not wasting time when it is your turn to strike.
Tech Spec:
It is a light game, with the downloadable size of around 25 MB. It is developed to work on low-end phones too. With network or without it, you can play Carrom Pool smoothly.
Brawl Stars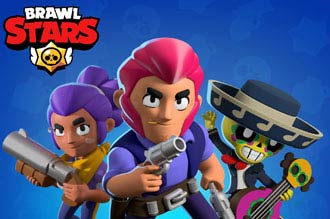 Genre:
Action
Publisher:
The publisher and developer for Brawl Stars is Supercell. It is a leading gaming company nestled in Helsinki, Finland. Their games include the popular Clash of Clans, Boom Beach, Clash Royale, and Hay Day, just to name a few. These games are similar is animation—rounded and colourful characters, and that is their constant styling for the games.
Cost:
Brawl Stars are free-to-play games that has in-app purchases that allows you to get unique items.
What is Brawl Stars?
It is a multiplayer game, where you enter different battles with different missions. You have to attack your opponents and gather items such as gems, stars, power ups, and other loot. This will help you unlock various things that will help you improve your gameplay.
Gameplay:
You can go solo or team up with friends and don the Brawler avatar—ninja, wrestler, robot, cactus, and more. Pick a game mode, start playing, and collect valuables that help you to boost your abilities. In Brawl Stars, the different game modes are:
Gem Grab: Here you are playing 3v3. All you have to do is take down the enemy, which gives you gems. Collect and hold 10 gems to win.
Showdown: You can enter this game as a solo player or as a duo. This is a battle royal style, where you fight the opponents to survive. This is a great place to pick up power ups.
Bounty: This is 3v3 game mode, where you defeat the opponents and get stars. The squad with the most stars wins the match.
Heist: This too is a 3v3 playing mode. Here you have to protect your team's safe at the same time crack open your opponents'.
Brawl Ball: In this 3v3, you get a chance to showcase your football talent. You have to score two goals before the other team. There are no red cards here.
There are other special events throughout the year that throws up different challenging game modes. These games are short and last for approximately three minutes. So, warm up your thumbs and start grabbing.
Editorial Review:
When you download Brawl Star for the first time on your Android device, you are put through a tutorial. This is great, because you can learn the controls of maneuvering your brawler and aiming and firing. Once you pass this, you are put to test in a Gem Grab game mode. If you crack it, you are allowed to unlock the full game.
As you get more and more items, you can unlock different brawlers that comes with unique basic and special attack ability. Also, you can open Brawl Boxes and Big Boxes as you get them when you play the game, or you can purchase these boxes. However, it can take months to unlock all of them.
As for the controls, you use your left thumb to move and right thumb to aim and shoot. You are given limited ammunition, but it gets full at varying speeds depending on the character you have selected.
The gaming company, Supercell is known to push monetising, so you will be encouraged to spend to get aids for your characters. So, you will have to try harder to unlock items, if you do not want to spend in the game.
Overall, Brawl Star is a casual game to play. The gameplay is easy to understand, the events are interesting, and the interface is appealing to the eyes.
Challenges:
The first thing that hits you is the maneuvering of the Brawler. It is difficult to get the hang of the characters—their movement and firing. And in that brief time limit it is overwhelming. However, keep on playing the game and you will be able to control your Brawler with ease.
You would think that automatic aiming is simpler to use, but not all players agree. Automatic aiming has its flaws. The impact of the shot is not spot on. You tend to miss the target. But you have the option to select manual aiming. All you have to do is press and hold the relevant button. Your attacks are more effective.
Quick Tips:
Sure, a brawler improves your points and gives you heightened abilities. However, it is advisable to test it before picking it in a friendly match.
Many players who are beginners are unaware of the hiding mode—you are completely invisible to the opponent. It is available in every gaming mode and you can try out numerous tactics.
The gems you win in the game, save them to buy the boxes that holds various useful items.
Tech Spec:
Brawl Stars' downloadable file size is 106 MB and works smoothly on 1 GB of RAM or more. Also, keep 1 GB of free space for additional updates. For Android users, it is recommended that the version should be 4.3 or higher.
Asphalt 9: Legends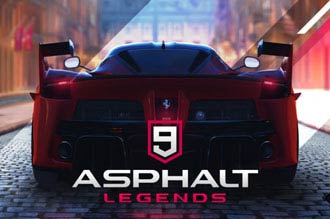 Genre:
Racing
Publisher:
Gameloft is the developer and publisher of Asphalt 9: Legends. This is a company that released earlier on, at the end of 90s, that mobile phones will be the future of entertainment. Since then, the company has been developing games that users can easily download on their phones. They seamlessly adopted Prince of Persia and Tom Clancy's Splinter Cell from console to mobile.
Cost:
Asphalt 9: Legends is free-to-download and play. However, for faster upgrade you have the option of in-app purchases.
Asphalt 9: Legends?
It is a racing game, where you get to drive hypercars on the streets of different cities in the world. This game is the ninth installation of the Asphalt Series. If you love the power of the engine, then this is your game to play.
Gameplay:
If it is a racing game, so, you automatically assume you have to participate in races and drive to the finishing line before your opponents. In a gist, this is the premise of the game. However, Asphalt 9: Legends has a lot more to offer compared to the other racing games.
Here there are three modes to choose from:
Career Mode: You have to finish various races or chapters and they are single-player games. Each race focuses on a certain car class or manufacturer.
Multiplayer Mode: You have to compete against other online players in real time.
Events: Participate in a daily or weekly competition and outshine the timing of other players and earn other items.
Then you have the racing type in Asphalt 9: Legends, they include
Classic: You race against a specific number of racers.
Time Attack: Your vehicle has to cross the finishing line before a timer runs out.
Hunted: Your vehicle has to escape a police pursuit without crashing or running out of time.
There is a lot to experience in the game—from the modes to the way you want to race in the mode. Even if you are not a speed devil in real life, this game allows you to speed like you have never done it before.
Editorial Review:
The latest version of the game has modified the controls and it is called TouchDrive. You do not have control over the car, but you do have control over how you want to move it.
Asphalt 9 makes rather large and somewhat controversial changes to the controls. The default control is what they call TouchDrive. In this arrangement, the user has very little control over the car's accelerator, brakes and turns itself the car. You have to choose when you drift, use nitro and change a path by swiping. The game will show you multiple paths; swipe left and right to choose one of the paths.
The visuals are phenomenal and really makes you feel like you are in the driver's seat, zooming past building and other cars. The visuals capture the sense of speeding perfectly. The detailing in the graphics, whether it is ice, smoke, or sparks, really brings the game alive.
This is a racing game and we have to talk about the plethora of cars in the game. To be precise, there 75 cars and counting to unlock and zip through the streets. However, you have to start with a basic car like the Mitsubishi Lancer Evolution X—it is the lowest class. As the game progresses you can unlock fierce and rare cards. In order to do that you need to acquire blueprints that you win after engaging in races. Plus, you get to customise your cars too—inside and out.
Asphalt 9: Legends is a game that is high on visuals, gives you an opportunity to own and drive rare cars, and you get to experience racing differently.
Challenges:
One of the factors that are difficult to manage is the nitro boost (powerful burst of speed). Here timing is key. If the timing is off, you can be pushed back to second place. So, use it wisely. Also, note that this is a small burst of speed. If you are looking for the biggest boost, then you need Perfect Nitro.
If you want to experience a challenging drive, then tilt the screen to steer and having full control of acceleration and braking. It is a fun way to enjoy a racing game.
Quick Tips:
You Perfect Nitro when you are closer to the finishing line. Simply, tap the Nitro button once and wait for a small blue line, then tap it again for a much longer and more powerful boost.
Collect as many flags as you can while racing. It helps you progress from one season to the next and you can unlock more modes.
Want to earn extra cash? Play the race again. You can use the money to upgrade your car.
Tech Spec:
This is one of the heaviest games to play. The downloadable size is around 1.7 GB and your Android device should be updated, but it also works well with Android version 4.3 and upwards.
Alto's Odyssey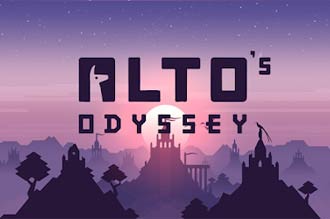 Genre:
Action
Publisher:
It is an indie gaming company that supports gaming developers to publish their games. Alto's Adventure is one of the most popular games, but they also have Happy Jump, Leap On!, Mmm Fingers, Really Bad Chess, and many more to their credit.
Cost:
The game is free to download and play, but there are in-app purchases that assists you on your journey.
What is Alto's Odyssey?
It is a snowboarding game. So, latch on to your snowboard and traverse the land and sea, temples and vineyards. On this long journey to diverse lands, you will be faced with challenges and missions that you have to accomplish.
Gameplay:
This is a side-scrolling game that is easy on the fingers and has a relaxing effect on the mind. The game is an endless journey and on this journey, you have to various tasks to fulfill such as collect 100 coins, complete 500 metres, do 5 stunts when you are in the air, and other such tasks.
You do not have to move the character; you just have to control the jump. It sounds easy, but you have to jump over rocks, flip and do stunts in the air, or jump onto different terrains. You tap the screen to jump once and to perform tricks tap and hold.
The character wears a scarf, which lengthens when you perform stunts, and it gives your character velocity. This helps you travel the land faster and attain your goals. Alto's Odyssey has a simple gameplay, but can you finish all the goals.
Editorial Review:
If you have played Temple Run, it strikes a resemblance. It is a relaxing game that you can play anywhere. If you compare it to the previous version, Alto's Adventure, the terrain is different, even though the gameplay is the same. In Alto's Odyssey, you are snowboarding through desert, achieve three goals at a time.
In totality, there are 180 goals that include wall-riding mechanics, water mechanics, tornadoes, falling platforms, a new power up, and balloon bouncing. On completion, the player receives rewards and coins that is used for unlocking and upgrading the six characters.
What really adds to the game is the music. Put on your headphones and enjoy the serenity in the music. It really puts you in the Zen zone. The music is also unique to the platform because it is crafted indoors.
If you are looking for a relaxing game, then download Alto's Odyssey. Get immersed into a world of snowboarding that is unique to this game.
Challenges:
Mastering a snowboard is difficult in real life. Even in the virtual world, it has its challenges. The speed and when to jump are the crux of the game. Don't fret, you can learn the skills of virtual snowboarding in the practice rounds.
Another challenge is jumping at the right time. When you are jumping up in the air, you can try your stunts, but it is difficult to land on your feet. It is all about timing. Once you get this right, you are on your way through beauty lands.
Quick Tips:
There are plenty of hot air balloons in this version of the game. Try to latch on to them and gain points and rewards. And when you jump off them, you can do backflips—this will give additional points.
String together various actions such as backflips, balloon bounces, wall, rope, and vine grinds, and rock bounces - it will shoot up your points.
Invest in a magnet timer from the workshop. It will help you automatically collect coins when you snowboard.
Tech Spec:
Alto's Odyssey has a downloadable size of around 70 to 75 MB and works smoothly on Android devices that has the version 4.1 and up. You do not have to register; you can quickly start playing after installing.
Vainglory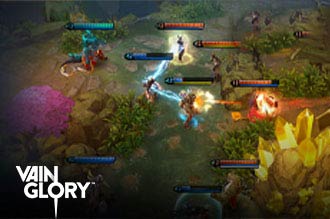 Genre:
Strategy
Publisher:
Super Evil Megacorp is a gaming studio that creates games that bridges the gap between mobile, computer, and console players. And Vainglory fulfills that gap as it is a cross-platform game.
Cost:
It is a free-to-play game that has in-app purchases.
What is Vainglory?
It is a battle arena game, where you use strategy and control to defeat the enemy team's base. You have to control the path to the base too; it is infested with creatures and towers that unleashes elements to stop you on your quest.
Gameplay:
This is a game that is enjoyed with friends. Loop them in and take out the enemy team. Vainglory is a battle arena game, where the mission varies, but the objective revolves around protecting your base from the enemy and attacking their at the same time.
You can engage in 3 vs 3 battle arena mode that lasts for around 25 minutes or 5-minute brawls. The game is set in structured the jungle. At two ends of the map are the bases that is home to the vain crystal—one base is your and other belongs to the enemy. In between the bases you have a jungle that has three paths that connects to both the bases. In the centre path, which directly takes you to the enemy base has three turrets—these are powerful automatic guns placed on a tower. You will also encounter the enemies and their minions or soldiers that will block your path. So, destroy the enemy's turrets and their vain crystal to win. Hence, it is important to control the jungle and the three paths leading to your base.
Since this is a battle, you will get injured. You can charge up by returning to your base. In Vainglory, accomplish the various missions, outsmart the opponents, and explore the jungle to conquer and collect items that will help you in the long run. Vainglory is a straightforward game that is fun to play.
Editorial Review:
Downloading the game is fine, but installing the game is quiet the hassle. It takes a while before you can start playing. But before starting the game, modify your controls to suit your gaming style.
Then get into the tutorial. This is the best place to master the controls and gather tips to defeat the enemy. There are two tutorials: one is where you learn to attack the enemy base on your own and the other tutorial is for the 3v3 battle arena game.
The controls of the game are great. You can easily learn to control the character. There are more than 48 characters or heroes that you can unlock and upgrade them, which will give a boost to their abilities. You can personalise the heroes with a variety of different items and skills.
Also, the jungle setting is beautifully designed and the attention to detail is spot on. The smooth animation and easy controls with precision, is a delight on the eyes and comfortable on the fingers. It works seamlessly whether you are playing it from your Android phone or computer. You can pick up from where you left off.
Challenges:
The challenge here boils down to your ability to move, aim, shoot and make decisions at the same time. When the enemy descends on you with their minions, the game is pumping with action. This is when you have to dodge your enemies' fire and attack with full force. Mastering this comes with practice.
Quick Tips:
Get a speed boost by walking on the river. The current of the river propels you further.
Take on the captain role – that is when you make the decision in conquering lanes, disrupting enemies, saving friends, absorbing the damage and other such gallant features.
Tech Spec:
It is a heavy game and has a downloadable size of 1.3 GB, but it varies from device to device. Also, it works well with at least 1 GB of RAM or more. Also, your phone should be updated with the Android 4.1 or newer versions for it to be playable.
Smash Hit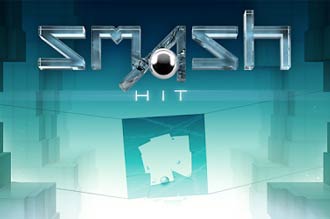 Genre:
Arcade
Publisher:
Mediocre—a gaming company with a twist. Their games are based on physics, but it is super enjoyable. Besides Smash Hit, they have Granny Smith, Sprinkle Islands, PinOut, Does not Commute, and Beyondium. Also, you will not find violence in their games and they follow ethical business models.
Cost:
It is a free-to-play game, but there are in-app purchases that unlocks different gaming modes.
What is Smash Hit?
As the name suggests, smash and hit—this is exactly what you have to do in the game. There are various glass objects in your path, break them and get points. The longer you play, you rise up from being a beginner and unlock various checkpoints.
Gameplay:
The game is truly based on physics. You are given a set number of silver balls that you use to break all things that is made of glass that comes your way. The motion of the game is similar to Alto's Odyssey and Temple Run, where you automatically move forward in the game. You just have to focus on breaking glass. Also, if you hit well, you get more balls. If you are good at it, you start shooting multiple balls at a time causing more damage and gaining more points.
The game is an endless journey that takes you through different checkpoints. As you progress, the speed of motion picks up and you have to break glass at a rapid rate. So, go on a trip to a glass world and build a smashing record.
Editorial Review:
Before you start playing the game, you can choose the quality of the graphics that appeals to you. The options are low, medium, and high. Based on what you pick, the graphics are crisper and clearer.
You are directly thrown into the game and you are labelled a beginner. In the initial steps itself, you are taught how to play, but it is not a separate tutorial. Once you learn what to do, the game continues as usual.
There are two types of gaming modes: single player and multiplayer. And within these types there are other modes. Let us break it down.
In single player, you have the classic mode, where you are introduced to the game. You also have the training mode, where the difficulty level is lower. Then it comes the Zen mode, which has a relaxing and meditative aura. And finally, you have the mayhem mode, which is a complete test of what you have learned in the previous modes.
In the multiplayer, there are two options: versus or co-op. Versus is a competitive game where you try to beat the opponent's score. In Co-op, you can team up with friends and unleash the balls on the glass.
The controls are absolutely easy to use. You pick it up in no time. The graphics on the other hand are basic. The journey through the tasks has bland, flat walls. Do not expect a burst of colour either. Seems like much of the attention was put into making the game fun and enjoyable for the user.
Challenges:
When the speed kicks up, it is challenging to smash all the glass in your path. It can be overwhelming. Once you start missing the glass objects, the number of silver balls starts dropping and so does your score. So, stay calm and give the game your 100 percent attention.
Quick Tips:
We can get carried away and want to break things that are not in our way but stay focused and break things that come in your way.
Also, aim for the weak spots like aim for the strings rather than the glass or break the handle of the hammer.
If you want more balls, hit the crystals right more the beginning of the game.
Tech Spec:
It is a relatively small game as the downloadable size of it is around 56 MB. It works well with Android devices that has version 2.3 and up. This game will work beautifully on low-end smartphones.