10 Must Download Free Games on Android Phone
« Back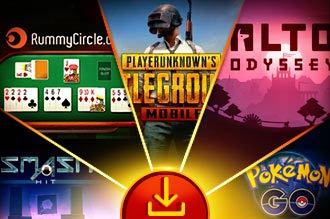 There is a reason as to why mobile lovers are crazy over buying phones which are operated on the Android platform. You will be tempted to see millions of available free download games for mobile android once you open the play store. Each one of these games has its own flair giving you a feel of adrenaline rush. Let us see a few of those games in detail.
1.
Traffic Rider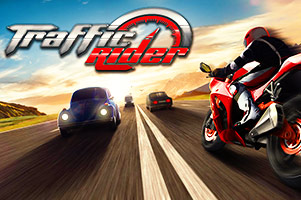 Ever since the video gaming came into existence, racing games have been the integral part of it. One such racing game that provides you the much-needed thrill is the traffic rider.
Editorial Review:
One of the most important features of this racing game is the real-life recorded bike sounds in addition to the improved graphics. The game supports 19 languages and it has a unique feature that provides detailed environment with day and night variations. This game offers you 26 motorbikes to pick from thereby giving you better options to choose the one that's best suited for you.
Game Play:
The right handle bar is pressed to accelerate, and the left handle bar is pressed to stop the bike. It is advisable to cut the vehicles as close as possible as you overtake. Out of the 26 different bikes available you need to start with a low power bike and gradually you can unlock the high-powered ones.
Tips and Tricks:
Overtaking the vehicles by cutting as close as possible fetches you more points.
The extra score and cash can be earned when you drive in the opposite direction two-way.
App info:
Android Version 1.4
iOS, iPad and iPad touch
2.
Soda Dungeon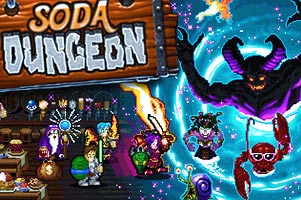 This game is an adventure filled game where the hunt is on for the treasure in the local dungeon. It is all about how you tactfully use your resources to successfully raid the treasure.
Editorial Review:
This is one of the free download games for android mobile phone. The game is without needless impediments that come in your way of exploring the dungeon like frustrating timers and lives system. You can just manage a team of adventurers and reap the rewards when you return. This game is played with careful strategies and game plan.
Game Play:
It is about managing a team of adventurers to raid a local dungeon for treasure. You can in fact stay out of the game by using an option called auto combat button which will enable your team to go questing. Upgrade your taverns as you go seeking the adventure to find out gold and other legendary items.
Tips and Tricks:
Since auto combat is not as smart as you, it is advisable to disable the same when facing tough bosses.
Unlocking of VIP features like Pets can boost your team even more.
App info:
Android version 1.2.43
iOS Version 1.2.31 iPad
3.
Can You Escape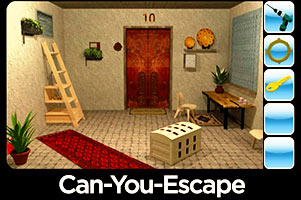 As the name suggests, this is a game where you need to break out of the rooms and proceed to subsequent rooms by solving the available puzzles and finding the hidden objects. This free online games download tests your brain and observation power.
Editorial Review:
This game as of now has 12 challenging rooms to begin with where you need to enter and locate hidden objects besides solving puzzles. Each of the room is shaped with different themes and wonderful graphics. Also, you can see constant updates of new rooms quite often than not. The story lines are well scripted with simple mechanics.
Game Play:
You need to play the puzzle by checking the chest on the right-hand side and collect the handle. Use the same to replace it on the desk which is on the left. Now collect the screw driver and unscrew the cover. You will be seeing the painting on the top which you need to check. This will show you the number 1915 on the bottom left corner. By tapping it into the safe box you can collect a key.
Tips and Tricks:
The first thing you need to do is to form a team and manage it.
Always work together as a team and solve the puzzles.
4.
Swing Copters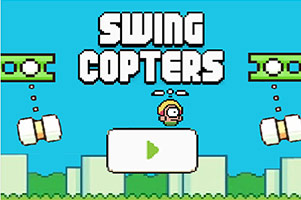 This game is more like a flappy bird game where the movements are managed by a single tap on your screen. As the name suggests the game's character will be wearing a helmet with helicopter rotors whose movements need to be controlled by the players.
Editorial Review:
Unlike flappy bird, in this game, your character does not take off immediately once you tap on it. It takes less than a second before touching the first obstacle and so you need to be absolutely watchful. As the instructions are not clear, you will have no time to learn how the controls work before you actually start getting adjusted to the controls.
Game Play:
It is a very fast paced game and so the rapid movements of the character must be properly controlled. The game will be over once the player touches an obstacle. So, keep tapping anywhere on the screen to manage the movements of the characters and dodge the obstacles. Since it moves unpredictably, keep both your fingers close to the tap in order to avoid obstacles.
Tips and Tricks:
To keep your character flying to the right, enter your second tap only after it lifts off the ground.
You must constantly change the directions of the character so that it does not hit any obstacle.
App info:
Android version 1.2.1
iOS, Windows Phone
5.
RummyCircle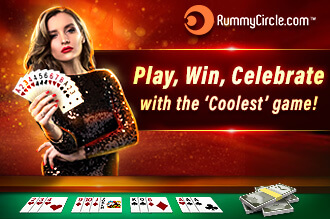 The card game of Indian Rummy has become a household name in India thanks to RummyCircle. It is the popular Indian rummy 13-card game which is played in family gatherings or functions in India before hitting the internet finally a few years back.
Editorial Review:
RummyCircle app is designed with wonderful user interface and advanced technology. It has a highly acclaimed tutorial which is equipped to inculcate the entire knowledge on how to play Rummy online. There are many practice tables lined up where you can practice the game exhaustively before trying your hands on the real cash games.
Game Play:
Once the cards are dispensed to the players, they look to form at least two sequences one of which has to be a pure one and the rest of the cards are made to form sequences and sets. At the end of each turn, you need to pick up and discard a card. Once the cards are formed as per the objective of the game, they are submitted for validation by pressing the declare button.
Tips and Tricks:
Focus on the moves of your opponents and decide your course of move.
You must have zero points to win the Rummy game and so always make sure that you do not carry high value cards for long.
Drop the game if you feel you are unable to meet the objectives of the game.
For more information, visit rummy tips and tricks page.
REGISTER to play online rummy at RummyCircle.com
Or
DOWNLOAD OUR APK to get RummyCircle Android App
6.
Pokemon Go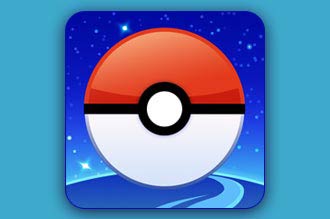 This is a sort of game which you may need to play outdoors where you must catch the pokemon whenever it comes in your proximity. It is a very exciting game which has the propensity to provide real life adventure and thrill.
Editorial Review:
This is a game based on Augmented Reality model where you use the mobile GPS device to locate and catch virtual creatures called pokemon. Since it requires you to step out and search for Pokemon, this game is something that seems to promote physical activity too. There is a Buddy system which you use to pick a Pokemon as a buddy.
Game Play:
You need to walk along with the mobile and when a Pokemon pops on your map with a small vibration you can try and catch it by tapping on them. Once you finished customising your avatar, you will find three Pokemons appear before you and once one of them gets caught the other two will disappear.
Tips and Tricks:
When a Pokemon flees do not give up catching it. There is a chance of it reappearing again giving you another chance.
Press and hold on to the Pokeball before throwing to ensure that Pokemons do not escape.
App info:
Android version 0.111.3
iOS version: 1.7.1
7.
Real Cricket 18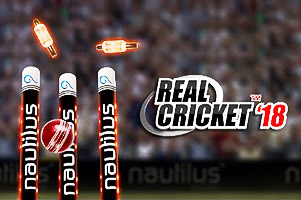 Cricket is the favourite game for most of the Indians and it is no secret. So, will it not be exciting to play games download free online? Real Cricket 18 facilitates just that.
Editorial Review:
This game brings in umpteen number of new championships. Stuffed with the most innovative game play, all the types of deliveries as you see in real cricket like Off Spins, Doosras, Leg Cutters, Slow balls, etc., are available to be bowled. The game also gives television style presentation and the ambience of the authentic stadiums.
Game Play:
This game thrives on swipe-based control scheme to bat and bowl though button-based stimulation controls are also there. For playing lofted shots though only the button can be used. You can set the field and bowl accordingly which will help you to control the flow of runs although it may not be easier to take wickets.
Tips and Tricks:
Avoid using auto play feature as the same would not win you awards.
To double the awards, watch the video ads.
8.
The Battle of Polytopia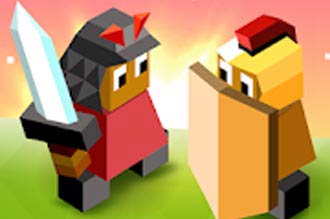 This is another adventure filled game where you choose to battle evil tribes equipped with Artificial intelligence and rule the world by discovering new lands in addition to mastering new technologies.
Editorial Review:
This is a game with a 15x15 square grid where you must take charge of one of the four tribes. It does not have any specific objective to get victory. All it needs to be done is to fetch the highest score in whatever way possible. Similarly, there is no documentation attached to it to display your total scores and achievements.
Game Play:
This game begins in a randomly selected location with your chosen tribe in an auto generated map. To start exploring the board, you need to seek the help of one warrior and five stars. Once you moved the first unit, you can purchase additional unit by using your stars and harvest resources. Later you must press the next button and wait for your enemies to decide their approach.
Tips and Tricks:
Construct the roads and connect five cities which will add more points to your score.
When you use the technology free spirit and build a temple, that will add 300 points to your score.
App info:
Android version: Rainbow A
iOS
9.
HQ Trivia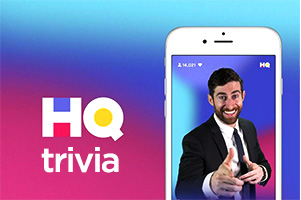 This game is all about players answering the series of questions of great difficulty given in just ten seconds and splitting the prize money among themselves.
Editorial Review:
This quiz game is scheduled at 3 pm EST on all weekdays. As a game that is played for real prize money, the age of the persons participating in it cannot be lesser than 17. You must provide your PayPal account information to collect the prize money. It is better to tap "Yep" to get notifications which notifies you once the game show is live.
Game Play:
The duration of each game is 12 minutes only and the questions will be posted on a variety of topics. Altogether you need to answer 12 questions. When all the questions are answered by all the players they need to split the prize money and if none is able to answer any of the question the prize pot for the next show increases.
Tips and Tricks:
Players can get extra lives by asking their friends to sign up by using their referral codes.
Once you launch the app, place two fingers and swipe up fast and over which will give you a bonus life.
App info:
Android version: 1.16.0
iOS
10.
Super Mario Run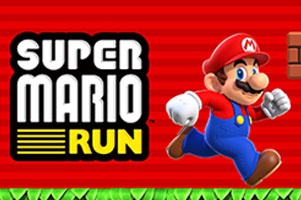 Although there have been many other Mario games available before, Super Mario run is the first one to run on a mobile device. It is a fast-paced side-scrolling endless runner video game as the name seems suggesting.
Editorial Review:
This is another freemium game where the first three levels are completely free to play. This game comprises three modes of gameplay with each one assists in unlocking the other. Same as other Mario games, you will need to encounter kingdoms, castles, Browser and Toad. The game training level will have 30 seconds to complete in which the game will make you acquaint with all its basics.
Game Play:
It is important to know that Mario can jump automatically and so you need not drag him back and forth at least when it comes to jumping over small obstacles. While tapping the screen makes him jump normally, press and hold onto the screen to make a higher jump. If you do not complete the task before the time runs out, you need to start the game all over again.
Tips and Tricks:
Relax when you feel tired by resting when you reach a red block.
If you had some unfinished business, go back a few seconds by hitting the bubble at the top of the screen.
App info:
Android version 3.0.11
iOS
Conclusion
So, those were some of the popular free games download for android available which make people spend their idle time fruitfully and effectively. Once you have a crack at them, you will realise how smart you are having bought yourself an android phone.