Best Online Games To Play Now
Updated: April 1, 2021, 18:00 IST << Back
---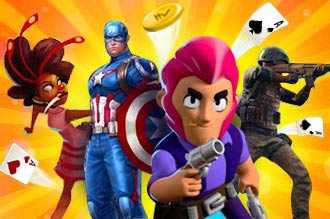 Looking at the big and wide world of games can sometimes get a bit overwhelming. What are the games that deserve your time, attention and a bit of cash? How to pick the best online games to play, when you have those few precious moments of solitude. Well, we promise to make this simple for you.
No matter what kind of game you prefer or what's your style, here is a game that you are sure to love. So, pick from the best online games here and get started right away.
Best Action Game
This is among the most popular genre of games and even though there are more than enough action games out there, here is the best action game.
Call of Duty: Mobile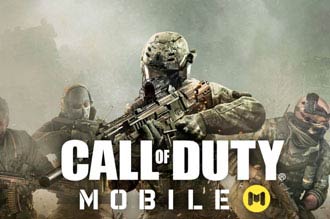 Publisher:
Activision (publisher) is a US-based gaming company that teamed up with a mega Chinese-based tech company, Tencent to develop CoD: Mobile. The game is an amalgamation of ideas, technology, and resources from two gaming giants. No wonder, when this game was launched it was downloaded rapidly by gamers across the globe. It is one of the much-loved action games.
Cost:
CoD: Mobile is a free-to-play game. However, the game subtly encourages you to make microtransactions.
Platform:
Android/ iOS
What is Call of Duty?:
It is an action-packed game that has captured the gaming industry for years. Call of Duty was launched way back in 2003 and developed for Windows. The game takes you back to World War II, but the series of the game spans from the past to the future; yes, the series also extends to space.
In Call of Duty: Mobile, there are two playing modes:
one you have a mission to accomplish.
the other is a battle royale combat.
This first-person shooter game is now playable on Android devices, but is it as good as other gaming devices? Come, let us find out...
Gameplay:
CoD: Mobile draws similarity with the other games in the series such as Black Ops 4: Blackout mode and Advanced Warfare. The interface is clean, vibrant, and the weapons looks realistic, which encapsulates you into the game.
In Call of Duty: Mobile there are two ways to play it:
1) Traditional way This is a multiplayer mode, where you can play 5-on-5 and the game is short in duration. You can pick from any of the modes such as:
Frontline: When players appear at a team base, they have to kill players from the opposing team.
Team Deathmatch: Beat players on the opposing team.
Domination: Seize and hold flags across the map. Your team will get points for it.
Free-for-all: Every player for themselves.
Hardpoint: There is a hill that rotates location periodically, you need to capture it and your team will get points.
2) Battle royale In this option you get into a battle with 100 players and fight for survival. You can play as a solo player, duo, or as a team of four, however it is a lengthy game.
In the mobile version of the game, the developers have resurrected the favourite maps from other previous series. You have:
Crash, Crossfire, Killhouse from Call of Duty 4: Modern Warfare
Firing Range, Hijacked, Nuketown from Call of Duty: Black Ops
Standoff from Call of Duty: Black Ops 2
Since, it is a mobile game, these maps are far less detailed and smaller too. So, the probability of attacks is more frequent.
CoD: Mobile takes you on a journey, almost a nostalgic journey with these maps. However, is nostalgia sufficient to grab the attention of the players?
Editorial Review:
Few of the attributes that make a game successful are the features, controls, and the X factor. So, before you start playing, go to settings and take time to personalise the controls and features. For example, you can adjust your aiming sensitivity in 17 ways such as hip-fire or aim and fire, automatically.
To be honest, if you have played CoD on your computer or console, then it will be difficult to master the mobile version. So, to make you comfort, you can choose from two types of control options: simple and advanced.
If you opt for the simple controls, then your left thumb controls the movement, while your right thumb is for aiming. The way you fire in this option, is interesting. There is no fire button, what you have to do is place the reticle on the enemy, the ammo will fire. Also, select the gun that gives you better accuracy and range.
If you select the advanced controls, you have a button that lets you get a sharp aim and fires only when you aim. However, you do not have a 360-degree angle view.
When it comes to the characters you want to select, then you will recognise them from the various series of Call of Duty. They include:
Alex Mason from Call of Duty: Black Ops
David "Section" Mason from Call of Duty: Black Ops 2
Thomas A. Merrick from Call of Duty: Ghosts
John "Soap" MacTavish and John Price from Call of Duty 4: Modern Warfare
Simon "Ghost" Riley from Call of Duty: Modern Warfare 2
You can personalise the outfits for the characters too with the credits you earn. Also, you can purchase points to upgrade weapons, customise characters, unlocks new attachments for guns.
Challenges:
In the battle royale mode, there are different classes or your character's personality that you can choose from. It will be essential as strategies depends on the abilities of the different classes. There are six classes:
Medic: You have the ability to heal your team members.
Scout: You can spot footprints and players in the vicinity will be visible only if you select this class.
Clown: You have the ability to use toy bombs, which call zombies to attack the enemies.
Ninja: You can prowl like a ninja, quietly. Also, you have a hook with which you can climb surfaces.
Mechanic: You can release Electro Magnetic Pulse (EMP) drone that will interfere with the enemy's EMP.
Defender: You can protect your team by placing transformable and flashing shield anywhere you want.
Your team needs to have a plan before going into the battle. Pick a class that suits your fighting style.
Quick Tips:
In order to aim and shoot properly, it is important to pick the appropriate shooting mode – simple or advanced. It is an action game and you have to take down enemies. So, you need the right controls.
In CoD Mobile an upgraded weapon introduces you to various sights, foregrips, magazines and stocks. This improves your weapon's statistics.
If you want to dodge bullets, then crouch and slide. If you tap on crouch while sprinting or running, you can slide as you crouch. This move helps you change your location if your enemy spots you.
Best Card Game
Card games have always been a part of the Indian culture. Whether played at gatherings or online, they keep us glued and connected. There are different types of card games, however there is just one that is extremely popular and rewarding across the country.
RummyCircle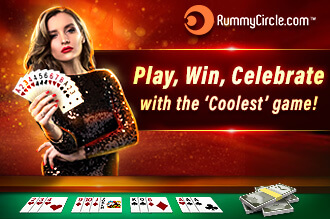 Play Rummy Now
Publisher:
Play Games 24x7 is a prominent gaming company in India that has over 40 million players. They are ruling the
online rummy
space. They have mega tournaments where players can win real cash prizes that reach crores. They are experienced in developing games for Android and iOS devices.
Cost:
RummyCircle is a free-to-play game that you can download from the homepage. You just have to pay a minimum of Rs. 25 to enter the exciting games.
Platform:
Android/ iOS/ Windows
What is RummyCircle?:
It is a mobile game that has revamped a traditional card game, rummy and taken it online. Now you can play rummy from anywhere. So, play
13-card Indian rummy
with millions of players on the largest rummy platform. Test your rummy strategies with other like-minded real players.
Gameplay:
On this platform, you play with 13 cards. You have to group the cards to form a pure sequence, impure sequences, and sets to declare and win. This is the objective of rummy.
At the beginning of the game, 13 cards are given to each player. You then sort out the cards to form likely sequences and sets. During each round, throw down your unwanted cards in the discard pile and pick cards preferably from the closed deck; you can pick cards from the discard pile too, but your opponent may guess the cards. Form a winning hand before your opponent declares.
A winning hand can be classified as having:
A pure sequence—a group of cards from the same suit placed in consecutive order. You cannot use any type of joker to make this sequence. Example: 5♥ 6♥ 7♥.
Then, you need to have an impure sequence to fulfill the minimum two-sequence requirement that you need for declaring. However, it is not compulsory. Impure sequence is a combination of three or more cards of the same suit. The wildcard joker or printed joker can be used to create a sequence. Example: 5♥ 6♥ 7♥PJ.
You can have a set to complete your hand, but it is not obligatory. A set is a combination of three or more cards of the same value, but they are from different suits. You can include a wild card and printed jokers. Example: 5♦ 5♣ 5♠ PJ.
Arrange your 13 cards in valid two sequences that includes 1 pure sequence and sets, you can declare and win the game.
Editorial Review:
If you are looking for the best online card game, then RummyCircle is leading in the rummy card genre. In the online version of the game, you are playing rummy with like-minded players. There are over 40 million players on this platform. This is the reason why there is zero waiting time. Also, did you know, you can win real cash rewards with this game? Yes, numerous tournaments are organised throughout the year. The prize pool that can reach crores in these tournaments.
To protect the players' data, the company has embedded end-to-end encryption. This has made it a reliable online game, where you can add and withdraw money without any worry. Also, the file size is light, it is easy to download, and you do not have to do multiple downloads throughout the year. RummyCircle is a one-time download. You will not be bugged with updates for the game; hence it will not eat into your phone's memory.
If you play it in a place that has poor network connectivity, you can still play rummy on your smartphone. It is compatible with any low-end smartphone too. Besides the technological part of the game, you are offered a traditional game on a mobile without compromising on the gaming experience. Even when you play it from your phone, it feels like you are at the table. So, play one of India's most favourite card games, rummy on RummyCircle.
Challenges:
The biggest challenge for rummy players is to form a pure sequence right at the start. As discussed earlier, you cannot win without a pure sequence. So, if you think you have a bad hand and there is no way of winning with it, then you should drop from the game. It saves you from building a high score.
Rummy is a game of skill. One of the skills is to guess the opponent's hand. If you know it, you know which cards he or she wants. If you have those cards, then you can withhold it. However, this skill is developed with a lot of practice and over a course of time.
Quick Tips:
Want to know how to guess your opponents' hand? Then monitor the cards they are discarding in the discard pile and picking from the open deck. If they pick up a 5

♥

from the open deck, then they are forming a sequence with it. So, you can avoid throwing cards that will aid them in their formation.
Memorise and comprehend the rummy rules. Ingraining the rules, you will be able to play diligently and wisely. If your opponent is using a trick, you will be able to tell and outsmart him.
Retain your middle cards as they are helpful in forming more combinations. For instance, a 6 of any suits can make a sequence with 4, 5 or 5, 7 or 7, 8. An Ace can only make a sequence with 2, 3.
Best Adventure Game
Not every game is about action or combat. A good adventure game combines the elements of puzzle along with narrative storytelling and of course deliver pleasure of gameplay.
Outer Wilds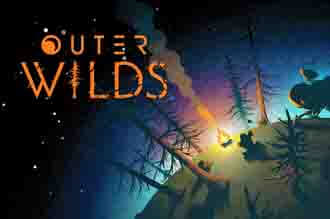 Publisher:
Annapurna Interactives is the publisher for Outer Wilds. They have been in this space for a while, churning out products related to interactive entertainment. Their noteworthy games include What Remains of Edith Finch, Sayonara Wild Hearts, Ashen, Wattam, Donut County, etc.
Cost:
The price of the game is roughly Rs. 1,349 and depends on the platform you download it.
Platform:
Windows/ PlayStation/ Xbox
What is Outer Wilds?:
Like the name suggests, go on a wild journey into outer space. It is a game that allows you to explore the handcrafted solar system that is filled with missions. The game also incorporates simulation, where you have to take control of a spacecraft and fly to various planets. What is interesting about the game is the 20 minutes of gameplay. You have to complete a task before 20 minutes or else the supernova sun engulfs you, but you start where you left off. If you love to play video games that encourage exploration, strategy, and varied missions, then Outer Wilds is the game for you.
Gameplay:
Outer Wilds is a solo-player game, where you are an astronaut. The game encourages you to find the mysteries of the universe, how you go to the planet, why you are in a time loop, and unravel the secrets of a once technologically advanced civilisation, Normai.
You fly to different planets, discover artifacts, and solve puzzles along the way. The mysteries are all interlinked even though they are revealed at different times in the game. You may find a key, but you will not know what to do with it at the moment. So, store it in your computer to refer to it later. There are end number of treads to follow and accomplish. It will reveal the answers to all the mysteries in the game.
However, you have a limited amount of time—20 minutes, before you die, but you are respawned again. You may wonder, can a mystery be solved in this restricted amount of time? Yes, the puzzles are designed to be solved within these minutes. If you haven't solved it, then you haven't grasped how the game works.
Editorial Review:
The time loop may seem unnecessary to the game. It is just an interference with the gameplay. Actually, the time loop is one of the mysteries to solve, but it also plays an important part with the discovery of the galaxy. If you take for instance the two planets—Ash and Ember; they are called the hourglass twins because a massive column of sand connects them. However, after several loops, when the sand transfers from one planet to the other, the planet's hidden side in discovered. Your character can go on a mission there to look for items and important things that will come in handy later in the game. Every time you reset, all your information that you have gathered from different planets is intact and carried with you between loops.
Outer Wilds is a mellow and warm. The use of colours and graphics is reminiscent of late 90s animation, but it is more polished in nature. When you are flying the ship, the rich and detailed graphics bring the flying experience to life. Unlike the 90s animation, it is not flat, but dimensional, which adds a life-like feeling to the game.
Even though the sounds are well-curated to suit the various levels and intensity of the situation. For instance, if you complete a task or uncover a mystery—it is music to your ears. On the contrary, if the supernova sun is mushrooming to kill you, then you are treated with heart-pumping and heart-wrenching sounds.
Overall, Outer Wilds is a game that has gone beyond the expectations of any player that engages in the game. This game is not just a time-filler, but it goes beyond your anticipation of the game. Hence, this is one of the best adventure games that has grabbed the attention of the gaming community.
Challenges:
The time limit plays on your mind and the moment the intense music beats down with the countdown for the supernova, you are pressured to solve the mystery. Doing anything in haste will only eat up more time. So, relax and step back and wait for the reset to happen. You may get a better perspective in solving the task. In Outer Wilds, you may ignore the time limit in the initial stage of the game and enjoy the exploration of the galaxy. So, take your time and avoid racing through the tasks, after all you learn a lot with each time loop.
Quick Tips:
Read everything on the plaque. It holds information and hints you need to solve the mystery or help you on your adventure across the galaxy.
You know there is a time limit, so make an effort to learn at least one new thing in that loop. It will help you proceed in the next reset.
The Ship Log is the place that holds all information. Turn to it for hints, missions, and notes that you have collected in the previous loops. It will show you undiscovered areas of the galaxy too.
Best Arcade Game
Arcade games have come a long way from the regular physical options that we see in restaurants to our mobile screens. They are fun, easy to play and give us the challenge to keep coming back to it.
Subway Surfer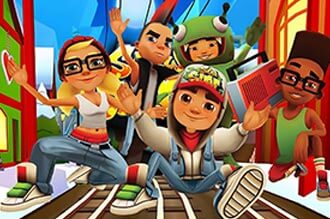 Publisher:
Kiloo has over 18 years of experience in developing games. Their games are colourful, fun, easy going, and gives you an adrenaline rush. The games they develop are from different genres such as arcade, shooting, multiplayer, racing, etc. Besides Subway Surfer, Kiloo has other games such as Badland, Basketball Stars, Biker Lane, Ben 10: Vengeance of VilGax, Zombie Apocalypse, and many more.
Cost:
Subway Surfer is a free-to-play game, but it has in-app purchases.
Platform:
Android/ iOS/ Windows
What is Subway Surfer?:
It is an endless runner game that is set on the tracks of a city. You have to run and dodge the oncoming train. It is a highly engaging and fun game that is capturing the attention of players from all over the world. Every now and then, the developers introduce new cities and themes lie Houston, Mexico, Beijing, London, Rome, Paris, and the list goes on.
Gameplay:
The game starts with Jake spray painting the side of a train. The cop and his dog spot Jake in action that is when the escape and chase begins on the tracks. You control Jake, who has to dodge obstacles and oncoming trains - swipe him up, down and right, left. He also has to hop on the roof of the trains. All this to avoid getting caught or getting hit by a train. Along the way your character can collect coins that you can use at the shop to buy new characters and items. You can also collect keys, score multipliers, sneakers, jetpacks, magnets, mystery boxes and power jumpers.
Subway Surfer is an easy game to understand and play. All you need is attention and nimble fingers to guide your character to elude various hurdles and keep running forward. The game has been launched for a while, but it keeps evolving and modifying along the way. Hence, the game stays fresh with updates every now and then.
Editorial Review:
The first thing that hits you about Subway Surfer is the colourful interface. The pop of varied colours captures your mind and the gameplay grabs your attention. The graphics too bring the tracks and the surrounding areas around the tracks to life. The animation is sharp, edgy, and vibrant. The sound and music add the necessary spice to add flavour to the game.
In terms of controls, it is super simple. You just have to swipe the character in the direction you want it to go. In the settings, the only things you can alter are the sound and music, which can be switched off.
When it comes to characters, there are many options, approximately 18 characters. You can unlock some with the necessary keys, by collecting items or buying them with in-game coins. You can also unlock characters with in-app purchases too. Some of the popular characters are Jake, Tricky, Fresh, Spike, and many more.
To give your running some boost, Subway Surfer offers you some gadgets such as:
Power jumper: launches the character up
Jetpack: allows you to fly
Coin magnet: attracts all the coins
Super sneaker: you can jump higher
Score multiplier: increases your score
Hoverboard: ride instead of running
Subway Surfer is a great game to play as a time-filler. You will not get bored with all the interesting add-ons.
Challenges:
Do you have the attention span to play this very engaging game? Concentration and focus are the challenges in the game. If you lack them, then it is going to be a difficult game. However, every time you play, your concentration improves.
Quick Tips:
The game has several elements and gadgets, so understand the benefits and power of them, and use it to your advantage.
Collect as many coins as you can. It is helpful in purchasing various items from the shop or upgrading your character.
The best power ups are the coin magnet and jetpack. You need the coins to boost your gameplay and you need the jetpack to power you above the obstacles.
Best Board Game
Board games are no longer hiding under your bed or accumulating dust on some long-lost shelf. They are right on your mobile, becoming among the top grossing games in the mobile zone.
Ludo King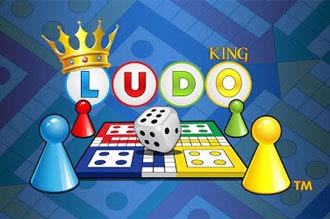 Publisher:
Gametion technologies has been developing games for a while for mobile devices. But they develop online games that are playable by all types of gamers—from hard core ones to casual gamers. Their most prominent game is Ludo King and it draws millions of players to the platform.
Cost:
The game is free-to-play, but you have in-app purchases for different features in the game.
Platform:
Android/ iOS/ Windows
What is Ludo King?:
Did you know that royals played this board game? Yes, the Ludo game goes back centuries. Some say the origin of Ludo can be traced to the ancient Indian game, Pachisi. Then families started playing the game and fast forward to present day, you can now play it on your phone. Ludo King is a board game where the players race their tokens from the starting to the finishing line, but it depends on the roll of a die.
Gameplay:
In this game, the number of players is two to six. As mentioned, the objective of the game is to take your four tokens from start to finish, first. You have to reach the finish line first.
On the online board, there are four coloured squares (red, yellow, blue, and green) for each player. Each player has identical routes that the tokens have to follow to get to the centre of the board. So, how do you get to the centre and win?
Everyone's tokens are kept in the yard or middle of each player's respective square. Only if you roll a six you can move one token to the starting square. If a player has zero tokens yet to be played and rolls a number other than a six, then the turn goes to the next person. The number six can only get your token out of the yard.
When you finally have all your tokens in play, you can select a token and move it depending on the number on the die. This is where your strategy comes to play. Try to get all the tokens heading at the same pace to the middle of the board. If all the tokens are on the tiles and you roll a six, then you get an additional roll of the die.
You can also send your opponent's token back to the yard. You can do this, if your token lands on a square that the opponent has occupied. Now you have slowed down the opponent. He can only get the token back to playing if the opponent rolls a six. Then you have home column squares that are safe places and you opponent cannot step on these tiles.
Ludo King is straightforward game with a few rules that are easy to remember. Hence, it is one of the best board games that are available online to play.
Editorial Review:
Ludo is one of the most entertaining games that most Indians have grown up playing with their friends and family. Now that it is available online, people play it to beat stress and the game is also a companion on journeys.
The traditional board game has four players, but the number of players is stretched to six in the online version, that is, Ludo King. With the traditional form of the game, you have to look for players, but with the online game you have a choice. You can choose your opponent, who can be the computer, your friends, or even players from other parts of the world. An interesting feature of the game is that you can go offline, if you choose to play with the computer.
When it comes to technology, Ludo King has implemented numerous features that depend on the users' manners and needs. For example, if you get a call while playing the game, then you can take the call and you pick my where you left. You also have the chat option so that you can converse with friends.
Challenges:
It is difficult to roll a six on the die and get your token out from the yard and on to the starting tile. This is one of the biggest challenges you will encounter. It is not easy to get a six on a die. If your opponents' tokens are out of the yard, then this challenge will hold you back.
It is irritating and challenging when you are ahead of the game and your opponent's token lands on the same square as you; your token is pushed back to the yard. One of the best ways to deal with it is to keep on playing and stay positive.
Quick Tips:
Sometimes you may get a small number on the die, in that case move the piece closest to the starting point. Remember to move all your tokens at the same pace or you are at the risk of being knocked out by your opponents.
Now turn the first tip on its head, if your opponent is ahead of you. You should attempt to knock him off his token and send it back to the yard.
Ludo King is a number game. You need to roll a high number on the die to move ahead of your opponents. Also, if you get the right number you can get rid of your competition.
Best Casual Game
The games that are absolute pleasure, when you don't want to get into anything serious. The casual games are easy to play, doesn't demand too much concentration and yet are rewarding. Players just love these games on the go.
Candy Crush Saga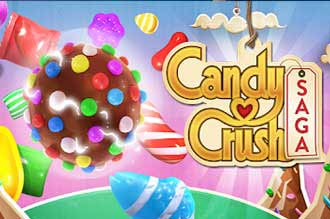 Publisher:
King is the publisher for Candy Crush Saga. This company specialises in interactive entertainment catering to mobile users. You may have heard of their other games such as Legend of Solgard, Shuffle Cats, Pet Rescue Puzzle Saga, Bubble Witch 3 Saga, Pyramid Solitaire Saga, and lots more.
Cost:
Candy Crush Saga is free. You can download it for free and play it anytime. However, there are in-app purchases that help you pass the levels and there are other benefits.
Platform:
Android/ iOS/ Windows
What is Candy Crush Saga?:
It is a tile-sliding game that has taken the world by storm. You club similar coloured tiles to eliminate them. The reason it is called Candy Crush is because the tiles are different types of candies that have to be grouped, to be crushed. It is a fun and enjoyable game that you can play anywhere.
Gameplay:
The premise of the game is to group same tiles or in this case, same candies for it to break. However, the candies that are clubbed together should be three or more and they should be horizontal or vertical. The space fills up with more candies and you continue to match candies and they will burst.
If you match four candies, you get a powerful candy that can clear the board. Similarly, there are various power ups in the game, depending on the number of candies you match and they have other abilities. There are end number of levels in this online game, and all the levels are different. For instance, you have to clear the candies from the board in a limited number of moves. If you complete the level, you get 1 to 3 stars depending on your performance. If you fail, you will lose a life. If you lose all your lives, then you have to wait for the next day to get more lives. Likewise, the game continues, and you move up the levels.
Editorial Review:
Candy Crush Saga is one of the most popular casual games around the world. The interface itself captures your imagination and is a wonderful play on candies and chocolates and everything sweet.
You are immersed in a world of goodies like never before. It a truly a candy land filled with every candy imaginable. Right from the time you are loading the game, every button or widget is related to chocolate or candy. The bright use of colours completely absorb your senses and is the ideal colour palette for this game.
The game is easy to play, and you can also play it in a moving bus or busy train. You do not need a lot of strategy to play it, but there is some thinking involved in order to achieve a score in a certain number of moves. If you are stuck and do not know which tile to match, the game gives you a hint—it will make that candy shake.
You can play this game with friends and nudge each other to finish the levels. Even though this is an online game, you can also play it offline. However, to enjoy all the features of the game, it is recommended to play it connected to the internet.
Candy Crush Saga is a game that is here to stay. The success of the game and the appeal of it is amazing that other games have adapted this concept but has failed. So, play the game, you may develop a sweet tooth, if you haven't already.
Challenges:
It may be a simple game, but Candy Crush Saga has its share of challenges. In order to complete a level, you have to complete the task at hand. Some may be do-able, but some tasks are difficult. You will have to go at it with different strategies to complete it.
Quick Tips:
The best way to demolish the candies is to start at the base of the board. You may destroy other candies in the bargain too, which are above.
Do not always go with the hint the game gives you. Look around the board, you will find better matches, which will cause greater damage.
The game has special candies that destroys lot more candies. Learn how many candies you need to create these mega special candies.
Best Puzzle Game
The excitement along the puzzle games is growing significantly. With touchscreen controls, smartphones are today ideal for the intuitive control of the puzzle games. These games offer short and sharp mental challenges that are absolutely perfect for gaming on the go.
The Room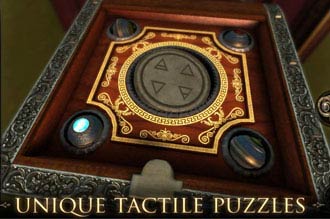 Publisher:
Fireproof Games is part of Fireproof Studios, which is a company that would design and develop 3D space for gaming consoles. Eventually, they buckled down and developed their own game—The Room. They take pride in the craftsmanship of the interface. The game has a realistic perspective that makes you want to play more and more.
Cost:
The Room is priced approximately Rs. 65.
Platform:
Android/ iOS
What is The Room?:
It is a puzzle game that is intriguing. You have to put on your Sherlock Holmes hat and get into the detective mode. If you love to uncover and decode puzzles, then welcome to The Room.
Gameplay:
In a gloomy room lies a massive box that you have to unlock. Based on letters and clues on the box, you have to figure out how to open the box. In all, there are four boxes that hold secrets. In order to open these boxes, read the clues and search for the relevant item to open the boxes. There is a sense of chill that pervades as you play the game. It just adds to the thrill of the game.
Editorial Review:
The first thing that strikes you is the eerie feel of the game along with the realistic graphics. You will feel like you are in the room itself. That is the power of 3D gaming. The Room is a mobile game, yet the visuals are unbelievable and sucks you into the game.
This puzzle game works smoothly, and the controls are super easy to use. You just need a single finger to play the game and move into this mysterious world. The game is easy to follow and play; you just have to follow the clues, solve it, and progress to the next clue.
There are a lot of gadgets and contraptions to fiddle with and get curious about things around you. The puzzles get more interesting and trickier as the game progresses. The boxes are more complicated and intriguing. You try different tactics to open the boxes. You are faced with refraction puzzles, broken clock mechanisms and intricate star charts.
If you are stuck at any point in the game, you are subtly pointed in the right direction. But where is the fun in that! Put on your detective shoes and power through the game.
Challenges:
The game is full of challenges. It is like an escape room scenario, but on a smaller scale. It is how you think differently and out of the box that will help you achieve each puzzle.
Quick Tips:
If you do not know how to proceed, then turn to the eyepiece. Tap on it and it will reveal the secret items and spaces you would not have guessed.
Another way to progress in the game is to check if there is a question mark in the upper left corner of the screen. You will get vague hints on what to do.
Even though you need a finger to take action, don't forget to tilt and move your device too. Also, the guide with tell you when to tilt the device.
Best Racing Game
The thrill of racing is something that you can't really give up. At the face, most racing games look the same, however it is the twist and turns that make the race road interesting and keeps the players coming back.
Asphalt 9: Legends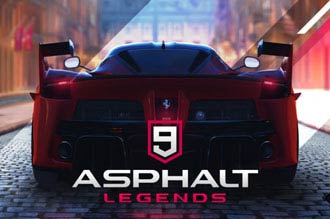 Publisher:
Asphalt 9: Legends was developed and published by Gameloft. At the end of the 90s, the company realised that mobile phones will be the future of entertainment. So, they have been developing games for mobiles. They have adapted Prince of Persia and Tom Clancy's Splinter Cell from console to smartphone.
Cost:
Asphalt 9: Legends is a free-to-play game, but it has in-app purchases too.
Platform:
Android/ iOS/ Windows
What is Asphalt 9: Legends?:
It is a car racing game, but unlike any other racing game. In Asphalt 9: Legends you race with hypercars on the city streets. This edition is the ninth installation in the Asphalt Series. If you love the power of the engine and the rush of speed, then you need to download this game.
Gameplay:
In short, the premise of the game is to participate in races and drive to the finishing line before your fellow players do. The Asphalt 9: Legends game has a lot more to offer compared to the other racing games.
In this game, there are three modes to choose from:
Career Mode: In this single-player game, you have to finish various races or chapters.
Multiplayer Mode: You race against other online players in real time.
Events: Here you enter in daily or weekly competitions and outdo the timing of other players.
There are three types of races in Asphalt 9: Legends, they are:
Classic: There are certain number of racers and you have to race against them.
Time Attack: It is a time-based race. Cross the finishing line before the time runs out.
Hunted: Escape a police pursuit without crashing or running out of time.
The developers have used their experience to create a fabulous game—from the modes to the way you want to race. Even if you are not a speed devil in real life, this game allows you to speed like you have never done it before.
Editorial Review:
Asphalt 9 makes rather large and somewhat controversial changes to the controls. The default control is what they call TouchDrive. With this feature, the player is in control of how he or she wants to maneuver the car, basically which side the car should turn, drift, use nitro (power) and change a path by swiping. The player has no control over the mechanics of the car—accelerator, brakes and turns itself the car.
The visuals are breathtaking, and you feel like you are in the driver's seat, driving super-fast past building and other cars. The graphics showcase the sense of speeding perfectly. The detailing in the graphics, whether it is ice, smoke, or sparks, really brings the game alive.
In this racing game, there are a number of cars and we have to talk about the plethora of them that are available. There are approximately 75 cars and counting that has to be unlocked and then you can whizz on the streets. However, at the beginning of the game you start with a simple car, the Mitsubishi Lancer Evolution X—it is the lowest rung car. As the game proceeds, you can unlock mean and fabulous cars. You can also customise your cars. All you have to do is acquire blueprints of it by winning them in races and then you can personalise it, inside and out.
Asphalt 9: Legends is a game that is high on visuals, gives you an opportunity to own and drive rare cars, and you get to experience racing differently.
Challenges:
One of the features that powers up your car is the nitro boost; it gives your car a powerful burst of speed. However, it is difficult to manage it and timing is key. If you use the nitro boost at the wrong time, then your car is pushed back to second place. So, learn when to use it to your advantage. If you want the biggest boost, then you need Perfect Nitro.
If you want to experience a challenging drive, then tilt the screen to steer and having full control of acceleration and braking. It is a fun way to enjoy a racing game.
Quick Tips:
The ideal time to use Perfect Nitro is when you are closer to the finish line. Tap on the button once and wait for a small blue line, then tap it again but for a longer duration for a more powerful boost.
To progress from one season to the next and to unlock more modes, collect as many flags as you can while racing.
Want to earn extra cash? Play the race again. You can use the money to upgrade your car.
Best Role Playing Game
Role playing has its own charm. It is like all of a sudden you have the power to do what you always wanted. Role playing games give you the opportunity to get into that mode and enjoy moments of power and excitement. It stands as the leading segments in mobile games today.
The Witcher 3: Wild Hunt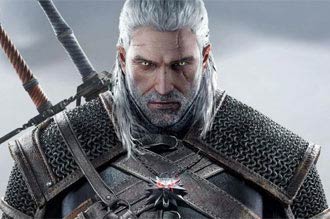 Publisher:
CD Projekt is a Polish-gaming company that has been around for decades. The company was established way back in 1994, hence with their 25 years of experience they have been developing and publishing games such as Gwent, Thronebreaker, Cyberpunk 2077, and The Witcher series.
Cost:
The price varies depending on the device and from which platform you are buying it. It starts at Rs. 796 onwards.
Platform:
Windows/ PlayStation/ Xbox
What is The Witcher 3: Wild Hunt?:
The game is set in a fantasy world that is akin to the medieval times, but in this world humans walk alongside monsters and other creatures. However, humans are persecuted for their differences. In this world, you have the protagonist, Geralt of Rivia, who is a monster, bounty hunter. In the game, he is on a quest to search for his adopted daughter who is missing and the Child of Prophecy. She is actually running away from otherworldly forces who want to capture her powers. The Witcher 3: Wild Hunt is a third-person shooter game, where you control Geralt and complete missions on this journey.
Gameplay:
The Witcher 3: Wild Hunt takes you on a crazy and wild pursuit to find Geralt's daughter. You have to complete missions assigned to you, but there are side quests too that help you gain experience points as well as gold. You can use it to bump up his abilities, skills, and equipment. He has weapons and magic that he can use to defeat the threat in his path. What is interesting, is that there is no one ending to the game. Based on the choices you make in the game, Geralt will have a particular ending.
The adventure sprawls over land and sea. You enter massive caves, dive deep down to explore shipwrecks, and scale jagged mountains. You come across barbaric creatures that you have to defeat, but you also get into tavern brawls and horse races. The environment is an exciting place to discover items that will help you on your quest.
Editorial Review:
The Witcher 3: Wild Hunt seems like it is the end of the two previous games—The Witcher original and 2. It also feels like it is an amalgamation of Eastern European stories put together. So, at times, the storyline is heavy to follow and difficult to remember the characters you meet along the way. That said, the game is loved by many players, who love the mystery-solving element and fighting monsters that roam the fantasy world. Even though the narrative is complex, the characters in the game are rich in persona and the dialogues are epic.
The game is spread over a massive geographic area that is dotted with villages and vast forests. Travelling across these lands, Geralt encounters mysterious missions that he has to solve and come across dangerous creatures that will try to kill him. Based on your skills, help the bounty hunter find the Child of Prophecy and eliminate trouble on the way.
The Witcher 3: Wild Hunt is majorly a console game and it works beautifully and effortlessly on these types of devices. The trigger on the left puts Geralt ready position to attack and defeat the enemies. The players have two options for dodging: one is a short dodge and the other is longer and drains your stamina. But when it comes to combat, the actions are jerky and doesn't move effortlessly.
In such open-world games, the protagonist has to collect various items such as crafting items, herbs, books, notes, monster parts, and upgrade materials, on his quests, which is stored in the inventory. If you have to retrieve it then you have to go through all of them, which is quite annoying. This is something the developers need to revamp. Besides, these few misses, the game is a world of unbelievable graphics and fabulous quests that will absorb your senses.
Challenges:
One challenge you will face is the complex plot of the game. Geralt travels various villages and meets numerous people and acquires several items for his quest to find his adopted daughter. This makes the story dense and complicated. You may have to jot down information so that you can come back to it when needed.
Quick Tips:
When the map highlights Place of Power, then immediately head there. This place will boost your power, improve your signs and heightens your abilities.
When you come across a non-human enemy, check the Bestiary. You will get an idea of how to defeat it and which weapons work against it. As for humans, check the Characters tab for to take down the enemy.
When your health is down, meditate. Sit in meditation for 30 minutes; your health, potion, and bomb levels will be restored.
Best Simulation Game
One of the most popular game genres are simulation games. The controls work exceptionally well on touch screens, making it easy to play and fun to engage with. These games are where, things start to happen automatically and all you have to do is push things in a certain direction with your decisions.
Farming Simulator 19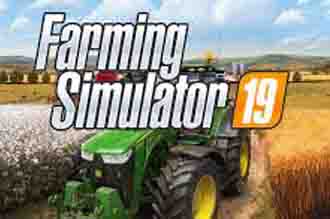 Publisher:
Focus Home Interactive has developed some of the most iconic video games in the past two decades. This French gaming company has over two decades of experience in developing games. Some of which are The Surge, World War Z, Sherlock Holmes, Game of Thrones, Greedfall, Act of Aggression, Blood Bowl, and numerous other such games.
Cost:
The price of the game amounts to Rs 1,499 and varies on different platforms.
Platform:
Window/ PlayStation/ Xbox
What is Farming Simulator 19?:
As the name suggests, the game is about farming. In this game, you are a farmer and take on the responsibilities of farming. It includes growing crops, breeding livestock, and taking care of the farm in general, but you do it virtually. The game fulfills any urban dweller's itch to take up farming.
Gameplay:
The game is pretty straightforward—you have to develop a successful farm and sell what you grow and breed. Farming Simulator 19 is played in third-person perspective.
Editorial Review:
There are various editions of Farming Simulator, in the 19 version, you are offered various machineries such as Case IH, New Holland, Challenger, Fendt, Valtra, Krone, Deutz-Fahr and many more. As for the livestock, there four new animals: cows, pigs, sheep and horses. As for the crops, the latest additions are cotton and oat.
There are three modes in the game:
Career: Here the user plays the farmer and the mission is to upgrade the old and useless machinery and have a flourishing farm. Sell the crop that you harvest and use the money to expand the farm in terms of new equipment, buildings, and purchasing more livestock.
Mission: Besides the personal goal of the farmer, the game has certain tasks for him too. For instance, he may have to deliver some cargo within a time frame. If you finish it, then you win bonus or money based on the efficiency.
Multiplayer: You can conduct your farming activities with the help of friends. You can help each other develop a successful farm.
Challenges:
The game sounds super easy, but there are its challenges. For instance, what do you do when weed grows with valuable crops? You need water to run a farm, how will you get free water? How to use the machinery to the optimal level? There is more to the game and that is what makes it exciting to play.
Quick Tips:
Weeds can destroy 20 percent of the crops. So, remove them by using weeders or chemical spray to kill the unfriendly plants.
Did you know, you can combine machines for farming? The cultivators have 3-point connections, so you can hook it to a trailer.
Every time you purchase a new field, use lime to fertilise the soil. Lime improve the quality of your crops and they have a high yielding rate.
Best Sports Game
For any sports lover, experiencing the same game over the mobile is always exciting. What the player expects, is the same level of thrill that the physical game offers. There are different types of mobile sports games out there. If you are a sports lover, here is a game you should definitely try out.
eFootball Pro Evolution Soccer (PES) 2020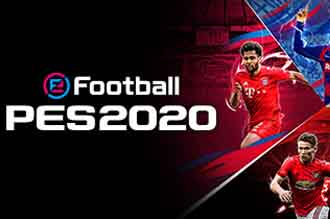 Publisher:
KONAMI is a leading gaming company that is based in Japan. It has developed numerous games, but they are also known for distributing trading cards, anime, tokusatsu, slot machines, etc. Some of their best games include Metal Gear, Castlevania, Pixel Puzzle Collection, Silent Hill, and Suikoden.
Cost:
The standard edition of the game is priced at Rs. 2,624, but the cost varies on the device and the platform you are purchasing from.
Platform:
PlayStation/ Xbox
What is eFootball PES 2020?:
It is a game that allows the player to have control of a football team and guide them to victory. eFootball PES 2020 is primarily a console game that has garnered a huge following worldwide. The game requires skills and alacrity to take on the opposing team. It is one of the best online games to play now.
Gameplay:
The gameplay of eFootball PES 2020 is pretty simple. Select which clubs you want to compete with, then select the players you want on your team and play. You are in control of the players on the field and you have to use various moves to aim the ball to the goal. In this game, you have a chance to pick legendary footballers too. More on the clubs and these legends, below.
Editorial Review:
The game is best enjoyed with friends. Choose the multiplayer mode and go head to head with your friends. Test your football skills and have a friendly virtual match. Beside this, you can play against another user from anywhere in the world. You can also play a match with the computer. You can go into this game solo or as a multiplayer, but both are equally fun to play and exuberate high intensity.
In eFootball PES 2020, you will get a chance to choose some of the sporting legends such as Maradona, Batistuta, Kahn, Beckham, Zico and Totti. Also, if a footballer has played well in the weekend matches, then he will be featured in the game too. Plus, players from the national team will make an appearance in the Featured Player list. In this version, the players have additional skills and increased ratings.
In this football game of the year, you will get to pick top-notch European clubs such as FC Barcelona, Manchester United, FC Bayern München and Juventus. They have joined the PES family this year. Also, the adds on are the national teams such as Italy's Serie A TIM and Serie BKT. These aspects allow you to build your team of international superstars.
In terms of mechanics of play, the game has new features that include new dribbling technique, ungraded trapping method, kick accuracy, better defense, enhanced ball physics, more natural player interaction, and the players have improved skills and abilities.
There is a lot that is happening in the latest version of the game. These changes or add-ons have appealed to footballers and gamers alike. Hence, it has become one of the most popular sports games in the gaming industry.
Challenges:
If you have played the other versions of the game, then you will immediately realise there is a difference in the players' maneuvering. And this comes without any warning. This is an initial challenge for all-time players. You have to adapt to the movements and gameplay on your own.
Quick Tips:
In this game, you have the Stadium camera angle, it is an amazing way to have a wide view of the pitch. Newer players will adapt to it quickly. If you are an experienced player and used to the Dynamic Wide camera, this new view will take some adjustments. The Stadium view offers you a more immersive gaming experience and the action is more visible.
Make use of the Advanced Instructions. Activate it from the Game Plan screen and allocate action to your team members such as Attacking Full-Backs, Deep Defensive Line, Anchoring, and more. Another tip, if you are playing with a new team, then check their default instructions.
Keep an eye on the player's stamina. A set of coloured arrows reveal their performance levels. A player with low energy will be susceptible to injury or they can get tired and fail to track the opponents' runs.