Play Online Games to Kill Your Boredom
« Back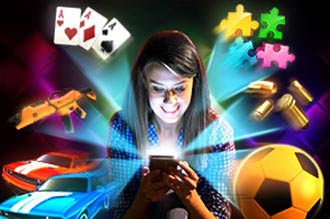 Do you find yourself feeling awkward as you stand waiting for your bus to arrive? Or you are waiting at a clinic with no magazines to flip through? Yes, then we know exactly what you are thinking. Even in the fast past and hectic life of ours, there are those empty moments where we don't find anything appropriate to do.
But with the different types of games available, you can now utilize these moments and turn them into something fun and skill enhancement sessions. But what are the games that can kill your boredom and make the moments interesting? Here's the answer you need.
The modern definition of boredom
So, what exactly is boredom? Is it the lack of something to do or is it that kick that keeps you asking for more? Boredom is the lack of stimulation. Things around fail to excite you, capture your attention and you feel you have the potential to do more but don't know how.
Yes, our lives are busy…. Very busy, but we constantly find ourselves bored. We all crave for more time and when we have that free time, we just don't know what to do with it. Nothing seems exciting enough to deserve our valuable time and we end up doing nothing and get bored.
Online games, the best solution for bored moments
One thing that combines entertainment, thrill and excitement is the different types of online games. Well, these games fall into a different genre and each one captures the attention of different types of players. Online games act like that much needed break or diversion from the mundane things of life, transporting you to a zone where you think fast, act with instinct and stay focused, without really feeling the pressure of performance. The games give a perfect recipe of challenge, excitement and achievement.
So, what are the different types of games that are perfect for killing those boring moments and enrapturing the player with the feeling of joy and success.
1.
Action Games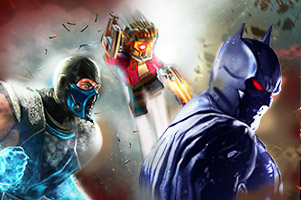 As the name suggests, it fills your empty moments with some action, where you are actively participating and engaging in beating down the enemies and moving the levels up. It gives the player a sense of accomplishment, making him feel important, like they have nailed something difficult and done it just right. It is an easy way to vent out some amount of frustration and of course capture that precious free time doing what makes you smile. There are many different action games that are extremely popular with the Indian audience like the Company of Heroes 2, Mortal Kombat Komplete Edition and Batman: Arkham Origins among others. Just play online games from the action series and you will be able to charge yourself up in no time.
2.
Puzzle Games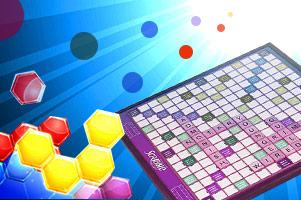 Simple to play, yet hard to master, puzzles are something that most of us are introduced from our childhood. We have played them as board games and now with the digital transformation, we can't stop ourselves from challenging our intellect once more. Puzzles are like a quick brainstorming session where we recollect what we have learnt and apply it quickly to a game. In simple words, it makes us feel smart. They are quick, smart and light on your mobile. Most of the puzzle games will hardly consume any data but can keep you going for hours. No doubt, we all love to have Scrabble and the kind on our mobiles. Another simple looking however challenging puzzle game is Two Dots, where you need to connect dots in a horizontal or vertical line. Sounds simple right? Play the game and then say.
3.
Rummy and Card Games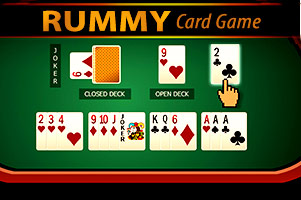 One of the best games to play online in this country are the different types of card games. Card games are related to our tradition and culture. For example, it is considered auspicious to play card games on the occasion of weddings, Diwali and the like. There are different types of card games, like rummy, teen patti, poker etc. However, if we talk about the customer preference to play these card games online, it is rummy. There are multiple factors around it. Rummy is a skill-based game. So, yes when the player is looking for a challenging game that uses his analytical skills and his sharpness towards the game, rummy is a winner. There is no luck involved in this game. You understand the rules, practice and focus on the gameplay, and you can win it. This also means, that playing rummy for cash online is completely legal. So, players can have fun, win real money and play even in a limited timeframe. Other games like poker has a bit of luck involved, and so the chances of winning will not be purely skill based. There are many online portals to play rummy, but you should definitely try out RummyCircle which is India's largest rummy website.
REGISTER to play online rummy at RummyCircle.com
Or
DOWNLOAD OUR APK to get RummyCircle Android App
4.
Simulations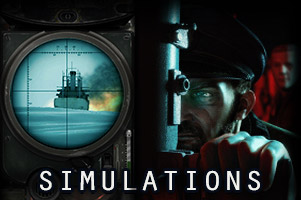 These games always look pretty interesting and of course the gameplay is also loaded with fun. You take control of real world vehicles that includes tanks, ships and even aircrafts. You understand how to control these vehicles and enjoy the feel of being behind the wheels in real life. However, these games can't always be played on the mobile. Some of them are best enjoyed on the gaming laptops or even gaming consoles. This in some ways limit the players who are not always available in front of the TV or console. Some popular simulation games are Spore, Police Force 2, Microsoft Flight Simulator X and Silent Hunter III among others.
5.
Fantasy Sports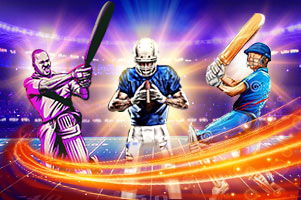 This is one gaming zone that is very popular in India. Players can join league for their favourite sport and also win real cash money if their selected team wins. There are different types of fantasy games like cricket, football etc. and the players have to pick a team and place their bet on it. So, it is like you are part of the game, sitting right in your home. What is extremely popular today are the Daily Fantasy Sports (DFS). These leagues are played daily online with million of players participating. The winner is announced at the end of the week or as per the league cycle. The game is a hybrid of gambling and skill and just as a consumer can analyze and observe the winning team when watching a game on TV, he needs to do the same here. Play online games from this segment and perhaps the word boredom will not be in your dictionary for long.
6.
Role Playing Games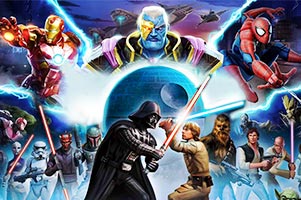 Anybody who likes fantasy is sure to try out a few role-playing games. Once more, these games are a great way to kill your boredom and act out a part of the hero that you secretly admire. It gives the player a feeling of power and achievement. The player is able to drive the hero towards glory and make him successfully overcome all challenges and obstacles in the way. With these types of games, the player improves his decision-making ability, his quick reflexes and of course his confidence. So, the game takes him away from the routine of life and brings him back all charged up. Some of the popular games in this segment are Star wars: Galaxy of Heroes; MARVEL Strike Force and Pokémon Quest among others.
7.
Massively Multiplayer Online Games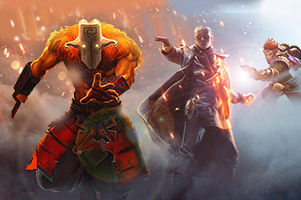 This is one more segment of games that is very popular in India. These games are played over a LAN (local area network) or the internet. Players make use of a network and engage with other players in the virtual game room. Players can play with people from across the world and enjoy stimulating rounds of gameplay. Why this game is perfect to kill those dull moments of boredom? Well, the biggest thrill is playing against a real player. You are not challenging a machine or a program but using real time action as per the moves made by the other player. So, it is real time thrill, action and fun all packed into one. Some games that are a must try out are Battlefield 1, Dota 2, GTA 5 and even rummy.
8.
Adventure Games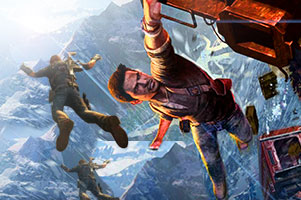 Most of the adventure games are single player games and the set up lies in a fantasy or adventure world. The games are one of the most entertaining ways to do away with boredom and have some fun and entertaining moments with its easy moving gameplay. As you complete the puzzle, you go on to advance levels. Most of these games will start with a back story of the selected character and let you know about your mission. The challenge is to figure out how you can complete your mission. If we think of those moments that feel completely dead, then these games weaved in with challenge and strategy is definitely a great choice. Some games that have gained popularity in this segment are the Last Express, Grim Fandango Remastered and the Wolf Among Us.
Conclusion
The moments of boredom can catch hold of us anytime and anywhere. Rather than thinking of random things to do during these intervals, a player can surely pick from one of these game types and spend those moments with complete enjoyment. Each of these game types help improve your skills, enhance your observation, and even win cash in some cases. In short, they are the new definition of getting productive in your free time.
No matter which game you pick, they are sure add some meaning to your life. Games are no longer a waste of time, but a pack of knowledge that can improve your personality and mental ability. So, get started and play online games to kill your boredom.