Play Online Games to Kill Your Boredom
Updated: Dec 04, 2019, 18:00 IST << Back
---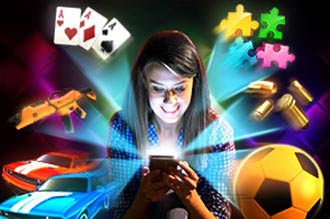 In the fast paced and hectic life of ours, there are those empty moments where we don't find anything appropriate to do. Why not do something fun like play online games. They are entertaining, thrilling, and exciting. Online games offer you a much-needed break or diversion from the mundane things of life, transporting you to a zone where you think fast, act with instinct and stay focused, without really feeling the pressure of performance. The games give a perfect recipe of challenge and achievement.
So, what are the different types of games that are perfect for killing those boring moments and enrapturing the player with the feeling of joy and success.
Candy Crush Saga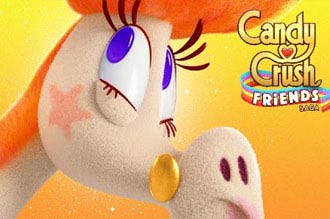 Genre:
Casual
Publisher:
King is the brains behind the most popular mobile game that is also financially successful. Their games are social in nature and extremely engaging. The other games by King are Blossom Blast Saga, Farm Heroes Saga, Legend of Solgard, and Bubble Witch 3 Saga, to name a few.
Cost:
You can play the game for free, but there are in-app purchases to help you pass the levels.
Platform:
Android/ iOS/ Windows
Gameplay:
Candy Crush Saga is a three tile-matching game. You can play it solo, but you can get rewards from friends. In the game, you have a board with different candies. You have to match three candies to shatter them. That empty space is filled with more candies. There are numerous levels and each one has a goal that you have to complete. It can range from clearing the board in 20 moves or breaking tiles to collect certain items. In this puzzle game, the possibilities are endless and so are the combinations to club the tiles.
Editorial Review:
Millions of people have downloaded this game and it is their companion during boring times. The game is easy to play, and the puzzles are perfect to keep you engaged. The interface for Candy Crush Saga is like entering a fairy tale - it is a burst of colour. So, step into the fantasy candy world - you can see, but cannot touch. King has smartly incorporated the use of candies and goodies in every widget, button, and tile. You have candy buttons that is irresistible. The game exuberates fun and it has an inviting feel.
If you are new to the game, the tutorial will guide you through the gameplay. You are shown how to club the tiles and break them, what happens when you club more than three candies that are the same, how to develop a powerful candy to clear the board, etc. There are various puzzles in the game such as Target Score, Clear the Jelly, Collect the Ingredients and Order Mode. Once you learn the ropes of the game, you are absorbed into the puzzles from the start.
Candy Crush Saga keeps you engrossed with its daily and weekly bonuses and rewards. You win helpful items that help you proceed in the game. Also, participate in the limited challenges to get boosters that you can use to succeed in the game. New levels are added every week, so there is no way of getting bored. If you love to play a game filled with easy to medium level puzzles, then you will enjoy playing Candy Crush Saga.
Challenges:
In the later levels, you may be faced with difficult puzzles. You may struggle to achieve your goal within the stipulate moves or time. If you run out of lives or hints, then you will have to wait a day or watch videos to get more. There will be times when you cannot shatter the tiles you want to break but hang in there.
Quick Tips:
To successfully shatter the tiles and blocks, start clubbing tiles from the bottom of the board. There are instances where tiles on the top will be shattered in the bargain too. Sometimes clearing the bottom candies, the tiles on the top are paired and breaks.
When you are stuck and do not make a move for a long time, then the game gives you a hint – it shakes the tile. Don't be in a hurry, take a step back, and assess if there are other better combinations, to make a bigger impact.
It helps to foresee your moves, so that you make constructive decisions. Search for ways to make colour bomb and move tiles to clear jellies and other blocks.
Words With Friends 2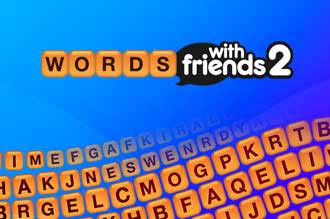 Genre:
Word
Publisher:
Zynga is a gaming company that has been around for 12 years, developing games that are social in nature. Their biggest break was Farmville, which captured the imagination of casual gamers and made them interact with friends to build the farm. Their other games include Empires and Allies, Solitaire, Dawn of Titans, and Words.
Cost:
It is a free to play game, but there are microtransactions too.
Platform:
Android/ iOS
Gameplay:
Words with Friends 2 is a game that is popular with wordsmiths. It is a take on Scrabble. You are given certain tiles with alphabets on it. You have to use it to form words on the board, vertically or horizontally. Plus, you link new words with the previously formed words. You get points for the words you form, also the person with the highest score wins. You collect points, rewards, and badges depending on your performance in the game.
This game takes you back to childhood, when the family would sit around the board, brushing up on their knowledge of words. The game is a great way to learn new words and increase your vocabulary.
Editorial Review:
Zynga has taken the age-old board game, Scrabble and has transformed it into an online game known as Words with Friends 2. The game will remind you of the days you spent with your family, when playing board games were a source of entertainment. The interface of the game is seamless and you can navigate through it easily.
In this game, you can play with friends, but can be paired with strangers who love the game. Words with Friends 2 is a social game, where you can stay in touch with friends and test each other's vocabulary. You also have the option of getting paired with players from all over the world. This is where the social aim of Zynga comes in and wants you to connect with people through gaming. It has another feature where you can team up with players to form a group and take on the opposing group. However, you can also go solo into the game and play against the WordMaster, who is the computer. As you move higher up the levels, the WordMaster will get tougher to beat.
If you are not sure about a word, skim through the dictionary, which is updated with over 50,000 words and counting. It is populated with pop culture words too. So, you are not stuck with archaic words. Words with Friends 2 is a fun platform to play a childhood game with your family and friends.
Challenges:
There are times when you have no words to form with the designated tiles. You can pass your turn or change the tiles. Also, if you are lagging behind in points, then you turn your attention to spots on the boards that bumps up your points. However, you are more focused on this and you may have other opportunities to form words.
Quick Tips:
Get rid of your undesirable tiles in the initial rounds. It doesn't matter if the words are small. So, memorise words that are made with two to three letters.
The board has coloured tiles, make use of them. Form words that you can play on DL, DW, TL and TW squares. It will increase your points drastically.
Double Letter: You get doubled the value of the tile
Triple Letter: You get tripled the value of the tile
Double Word: You get doubled the value for the word
Triple Word: You get triple value for the word
RummyCircle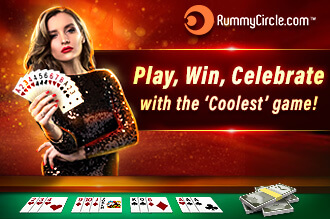 Play Rummy Now
Genre:
Card
Publisher:
Play Games 24x7 is the company behind India's most popular rummy online game. RummyCircle is the leading rummy platform with more than 40 million subscribers. They also host mega rummy tournaments, where players can stand the opportunity to win a prize pool that reaches crores.
Cost:
It is a free to play game. You can download it and register for free. You just have to pay a minimum of Rs. 25 to play cash
rummy games
. However, practice games are free.
Platform:
Android/ iOS/ Windows
Gameplay:
At RummyCircle, rummy is played with two to six players and two decks of cards. 13 cards are dealt to each player. A random card is selected as the wildcard. In order to win at rummy, you have to arrange the cards into one pure sequence, one or more impure sequences and sets. So, the player can pick and discard cards from the open and closed deck to help them form a winning hand. Also, the player can use the wildcard joker or printed joker to form impure sequences and sets. Let us understand what sequences and sets are:
In a pure sequence, the cards from the same suit are in consecutive order such as 5♥ 6♥ 7♥. You cannot use the wildcard or printed joker to make this sequence.
In an impure sequence, the combination of cards from the same suit that are placed in consecutive order, but you can use any jokers to complete a sequence. To form a winning hand, you need to have minimum two-sequence requirement. A perfect example of an impure sequence is 5♠ Q♥ 7♠ 8♠ PJ.
Sets are a combination of three or more cards of the same value, but they are from different suits. It is not obligatory to form sets to complete a hand. A wildcard and printed jokers can be used to form sets for instance, 5♦ 5♣ 5♠ PJ.
Arrange your 13 cards in valid two sequences that includes 1 pure sequence and sets, you can declare and win the game.
Editorial Review:
Over the years, Indians have turned to a game of rummy to kill boredom. From playing it in the house to playing it at a picnic, rummy was the game that kept us engaged and excited. This same fondness for the game is relayed when the card game is played on the mobile. The online version has its own charm. Boredom can strike anytime, anywhere—while travelling, waiting for a friend, or at home. So, turn to online rummy to dispel any sort of dullness in the day. It will shake things up and transform your dull day to a cheerful day.
The biggest rummy platform in India is RummyCircle. There are more than millions of players, who have the same appreciation for the game here. As there are so many players, there is zero waiting time—you start playing rummy immediately. Another interesting bit about this platform is that you can win real cash rewards. There are numerous thrilling tournaments on a daily, weekly, and yearly basis and the prize pool can run into lakhs and crores depending on the tournaments.
RummyCircle takes players' data protection very seriously and it has embedded end-to-end encryption on it. This measure has made it a reliable online game. Also, it provides safe and instant withdrawals, so you can withdraw your rewards without any worry. The file size of the game is light; hence it is easy to download and quick to install. This is a one-time download and you will not be bugged with updates for the game. The game will not eat into your phone's memory. Plus, the game is compatible with any device and low-end mobiles too.
You know how some games require high-speed internet, well RummyCircle is functional even if the connectivity is poor. You can still play rummy card game on your mobile without any disturbance. These are the technological components, but the game offers the traditional experience on a mobile screen without compromising on the gaming experience. Even when you play it from your phone, it feels like you are at the table. So, play one of India's most favourite card games and wipe away boredom.
Challenges:
One of the most important sequences in a rummy hand is the pure sequence and it is a big challenge. You cannot declare without forming a pure sequence. So, it is recommended to form it in the start, but it is not easy. Also, if you think you have a bad hand and there is no way of winning with it, then you should drop from the game. It saves you from building a high score.
Rummy is a game of skill. One of the skills in the game is to guess your opponent's hand. If you know it, it will give you a leverage. However, it is not easy to guess which cards your opponent wants. This skill is developed with a lot of practice and over a course of time. Once you learn this skill then you can withhold cards that is useful to your opponent.
Quick Tips:
Your brain may be ticking with the thought of how to guess your opponents' hand? What you do is monitor the cards they are discarding in the discard pile and picking from the open deck. If they pick up a 4

♥

from the open deck, then they are forming a sequence with it. So, avoid throwing cards that will help him in creating a combination.
Rummy is an easy game to play once you remember and understand the rules. It will help you play diligently and wisely. If your opponent is using a trick, you will be able to tell and outsmart him.
If you have middle cards, then retain them. They are helpful in forming various combinations. For instance, a 6 of any suits can make a sequence with 4, 5 or 5, 7 or 7, 8. An Ace can only make a sequence with 2, 3.
Ludo King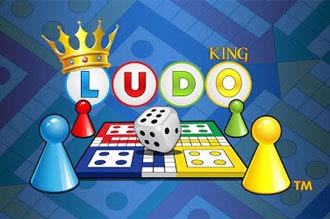 Genre:
Board
Publisher:
The makers of Ludo King is Gametion. They started off developing games for computers way back in 2008. They quickly realised the growing need for mobile games. Gametion is known for taking childhood board games and transforming them into fabulous experiences on mobile screens. Besides Ludo King, they have Snakes and Ladders and carrom too.
Cost:
Ludo King is free to download and play, but there are microtransactions for buying new features.
Platform:
Android/ iOS/ Windows
Gameplay:
Two to six players can join a game. The main goal is to take your four tokens from start to finish before anyone. So, reach the finishing line first.
Ludo King is a board game that has four coloured squares (red, yellow, blue, and green). Each player is allocated a colour and the tokens have to follow identical routes to get to the centre of the board. So, how do you get to the centre and win?
The players' tokens are placed in the yard or middle of each participant's respective square. You can move one token to the starting square, if you roll a six. The number six can only get your token out of the yard. If the tokens are still in the yard and he rolls a number other than a six, then his turn goes to the next person.
When you have all your tokens in play, then select a token which you want to move. The number of moves depends on the number on the die. In Ludo King you can use strategy. You have to get all the tokens moving at the same tempo to the middle of the board. If you roll a six, then you can get an additional roll of the die.
In this game, you can send your fellow player's token back to the yard. If your token lands on a square that the opponent has occupied, then he goes back to the yard. He can only get the token back in the game if he rolls a six. This move will slow down the opponent. But you be safe, your opponent may try this move on you. When you are on home column squares, then you are in the safe zone. The opponent cannot step on these tiles.
Editorial Review:
We are introduced to ludo at a very young age. Most Indians have grown up playing it with their friends and family. In the conventional board game, there are four players. In the online version, the number is stretched to six. One of the hindrances you faced as a child is to find people to play with you. This problem does not arise in Ludo King. There are players always ready to play the game. In the game, you can choose your opponent – it can be the computer, your friends, or even players from other parts of the world. Ludo is a social game, but you can go offline and choose to play with the computer.
Ludo King has an interesting feature. If you get a call while playing the game, then you can take the call and you pick up where you left. You also have the chat option so that you can converse with friends. It is in-tune with the needs of the players.
Another aspect is the compatibility with low-end devices. If you have a simple phone, then this is the ideal board game to download. Also, if you experience poor connectivity, then you will not experience any lag or disturbance. If you love playing ludo, then switch from the traditional board game and go online.
Challenges:
The initial part of the game is a challenge. You need to roll a six on the dice to move you tokens from the yards, but it is super difficult. What makes it worse is when your opponents' tokens are out of the yard. This will make you sweat. You do not want to be held back.
What is really irritating is when you are ahead of the game, your opponent's token lands on the same square as you. You are forced back to the yard. One of the best ways to deal with it is to keep on playing and stay positive.
Quick Tips:
What do you do if you roll a small number on the die? In this case, move the token that is closest to the starting point. Remember to move all your tokens at the same tempo. You need all the tokens in the centre to win.
Now turn the first tip on its head. If your fellow player is ahead in the game, then try to knock him off his token and send it back to the yard.
Angry Birds 2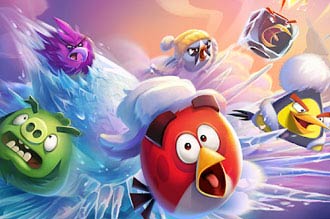 Genre:
Casual
Publisher:
Rovio Entertainment Corporation is the company that introduced the world to fluffy, flurry creatures. The Angry Birds took the world by storm and it started with this Finnish gaming company. Their growth in the industry is evident in the development of more engaging games such as Sugar Blast, Fruit Nibblers, Battle Bay, and a plethora of Angry Birds variations.
Cost:
Angry Birds does not cost anything to download, but there are in-app purchases to enhance your gameplay.
Platform:
Android/ iOS
Gameplay:
The story goes that the Chef Pig stole the bird's eggs and it has raised in stink among the bird kind. This has made the slew of birds angry. They are charged with different abilities to cause destruction to the pig's base and retrieve the eggs. They have to go through three evil and mighty pigs first—Chef Pig, Foreman Pig, and lastly, King Pig.
The game is riddled with puzzles and you have to strategise to demolish the pigs' residence. There are many levels that showcase a variety of challenges. In Angry Birds 2, you are given the opportunity to choose the birds for the attack. It gives you the freedom to plan your assault. Select the bird and fling it across in a slingshot to the weakest spots of the pigs' structure. Use the right bird for the task, complete it, and move up in levels. In this version of the game, you have unimaginable spells that will wreak havoc on the pigs. For instance, you can cast a spell of raining ducks over the pigs or shoot a spell to enlarge the pigs that they will destroy their homes. So, fling them across with glee.
A unique feature is caring for hatchlings. You will be assigned an egg. You can name it and nurture it. Give it apples to speed up the growing process. If you neglect it, the outcome is not good. A healthy egg is correlated to better gameplay. It bumps up the birds' multiplier, for example. Angry Birds 2 is a step above the previous version and keeps evolving. So, select the bird, aim for the pigs, and fire.
Editorial Review:
Angry Birds 2 is destructive and entertaining at the same time. However, let's start with the pitfalls of the game and then progress to the amazing aspects. Let us start with the number of lives. It is one of the things that makes games engaging. In Angry Birds 2, the lives are insufficient, and it really gets your goat. Another drawback with the game is the energy system. The player has to source items to replenish the energy. It can include waiting for an hour or watching a video. It is a block in the gameplay. The other feature is the multi-stage levels that are challenging. If you fail, you have to play the entire level again. It is annoying for the player to go through the process again.
Angry Birds 2 is about planning - which bird will cause maximum damage to the pig's structure or which bird to use for tackling the far to reach places? Then you have to incorporate physics to up your game. The angle, projectory, velocity, and the bird has to be considered before shooting.There is strategy involved in the game, but the release of the bird and the destruction of the construction gives you pure joy.
When you reach level 5, you unlock the Arena feature. Here the best player wins and he or she is awarded with feathers or gems, depending on the level. Players from all over the world is grouped in a batch of 15. They participate in daily events at the Arena. The person with the highest score wins an award. There can be multiple events in a day. The Arena feature allows players to compete with the slingshot moves. May the best flinger win.
As you progress to other levels, you will find gifts, apples, treasure at random location. You also get gems, lives, avatars and many assorted items on completing the daily quests. You can use these items to unlock various features later in the game. Also, if you destroy the pigs' enclave with fewer birds, you score more points.
Each level is a sight for sore eyes. It is a beautifully designed, making it an attractive game. The graphics immerses you in the world of Angry Birds 2. Even when the pigs' structure collapses, it is amazing how every detail is well-thought out. The game is a great way to fill up time and keep you occupied. So, bring your slingshot skills to the game.
Challenges:
Angry Birds 2 is a puzzle game and each level has it share of difficulty. No video tutorial will help you prepare for taking down the pigs' structure. The common elements used in the structure is glass, wood, and stone. Each of them has a different propensity to break. Some are easier such as glass; and wood and stone are tougher. The trick is to select the right bird to cause massive damage.
There are surprises in the game, not the good kind. In each level, you will come across a pig hidden in a bunker. The pig is loaded with all sorts of ammunition and magic to stop you from proceeding. So, keep an eye out for them, they are generally at the top of the structure.
Quick Tips:
The Angry Birds 2, the environment changes and there are hidden aspects in nature that will help you. For instance, you have a flower that squirts out level pieces and bird directed towards hard to reach places. Take complete advantage of it and destroy the pigs' structure.
You need gems to buy different things in the game. The best way to increase your gem count is to join daily quests. The gems you collect at the quests is better than buying items with actual currency.
In the game, you get spells that have a bigger destructive power. However, they are rare and hard to get. When you do, save it and use it when you are genuinely stuck and can't go forward.
Minecraft
Genre:
Arcade
Publisher:
For almost a decade Minecraft is one of the most popular games. A Swedish company, Mojang is the one that developed it and captured gamers from all genres. They also developed Scrolls and Cobalt in the later years. In 2014, Microsoft bought them, yet they have maintained their individuality. They take pride that the game is playable across devices from PC to mobile to consoles.
Cost:
Rs.479.56
Platform:
Android/ iOS/ Windows/ PlayStation/ Xbox
Gameplay:
Minecraft is a unique 3D sandbox game. Everything is a creation of blocks. Unlike other games, there are no missions or goals that you have to complete to move on to the next level. What is common with most games is the achievement system. On completing certain parametres, you will receive awards. It is a horizontal game, where you use raw materials around you to build structures from houses to castles. Talking about construction, you have to go to the mine to procure blocks for building structures.
You can play the game in two perspectives: first person or third person. Each perspective actually gives a different viewpoint of things you are building. Also, you can play the game by choosing a mode that includes survival, creative, adventure, hardcore, and spectator. We will delve into this a little later.
In Minecraft, you can rear domestic animals such as chicken, goats, cows, sheep, etc. However, you have to protect your space from untoward elements like animals, villagers, and hostile creatures. There is a lot to explore, build, and protect in the game. It is a game that operates on a vast expanse, where the power of creation is limitless.
Editorial Review:
When you play Minecraft, you are sure that it will get rid of boredom. In the virtual world, you go on a journey to build an empire of sorts, but you also get to discover new terrains such as deserts, mountains, and the ocean bed. You can do these things based on the mode you have selected. Let's understand the modes:
Creative Mode: If you are all about taking up projects – whether small scale or large, then this is the mode for you. With the resources in your inventory, you can build without experiencing danger or hunger.
Adventure Mode: This mode offers a unique experience. Here the players have to get certain items and go on an adventure based on a map.
Spectator Mode: The most unusual mode. In this mode, the player can watch others play without any interaction. There is no inventory, but you can teleport to others playing.
Don't miss the day and night feature! During the day, passive mobs and domestic animals spawn. These animals are used as nourishment and for crafting materials. At night, you want to improve your protection, as zombies and creatures spawn and they can attack you.
You can also compete with players on massive multiplayer servers. Team up with friends across any devices and join in mini games. Minecraft seems like an endless world of sandblock imagery. It has a sense of charm that surrounds this game.
Challenges:
It is important to understand the materials that are used in construction. If you foresee a design, it is possible, but it is challenging. For instance, how do you cross a lava pool or build over it? How to do break sand or gravel blocks smartly? Also, the health bar is a concerning factor that can impede the construction of buildings. Wondering if there are ways to overcome these challenges, then let's get to it, below.
There are surprises in the game, not the good kind. In each level, you will come across a pig hidden in a bunker. The pig is loaded with all sorts of ammunition and magic to stop you from proceeding. So, keep an eye out for them, they are generally at the top of the structure.
Quick Tips:
The torch is one of the best tools in construction. Place the blocks on the side of a torch and right click on grid box. The block will be placed on the side of the torch. This is an excellent tip to crossing a pool of lava and to save resources.
Place torches under falling gravel or sand and it will break. Hold a torch in your hand and break the lowest sand block. Another brilliant trick with a torch. When you want to create a unique design, you can use torches to hold blocks. It can withstand any amount of weight.
If you are worried about fire catching your project and burning it to the ground, then use wooden slabs. It is fireproof and has a stronger blast resistance than that of wooden planks.
Township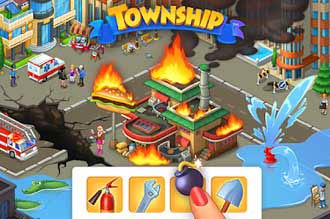 Genre:
Casual
Publisher:
Playrix is a company that is developing casual games for mobiles and computers. Most of their games revolve around building homes and nurturing nature. Besides Township, the other games include Fishdom, Gardenscapes, Homescapes, and Wildscapes.
Cost:
It is a free-to-play game, but there are in-app purchases.
Platform:
Android/ iOS/ Windows
Gameplay:
In Township, you have to build a city and get involved in farming. At the beginning of the game, the player is taken through a tutorial to understand how to build and take care of the farm. Then you start with a town. To develop and flourish it, you have to grow and produce crops, run processing facilities and sell goods. In terms of currency, you have T-cash. You also earn experience points and coins by doing different kinds of actions in Township. You can use the coins to buy factories, community buildings, decorations and additional experience points. This will help you to progress in the game.
Editorial Review:
There are times when we want to run a city and make changes to things around you. In Township, you can do this. You are building a fabulous city and there is no limitation to what can be done. In this game, you can also explore the world around you and trade with beautiful cities in the world.
The graphics in the game are rich in colours and the characters are full of life. The graphics are sharp, and the details are in-depth and well-thought out. You seem like it is a town or city that you want to tend to and feel vested in the game. Also, the game offers you a lot of opportunities and options to improve and flourish your town and grow it into a city.
Township allows you to come up with different buildings. You can grow a variety of cops and send it to the factory for processing. Besides growing plants, you can also take care of domestic animals, which will help you improve the earning of the farm and expand it. You can also trade and import from islands for exotic items and goods. Plus, you can manage a zoo too, where you can even breed animals.
It is one of the most fun games that will ease you at the end of the day and it will keep you occupied for a long time.
Challenges:
In Township, you will come across situations where you will run out of currency to help you manage a farm. This may be a result of crops taking time to grow. Even animals will not be able to contribute to your income quickly. Also, you may face a situation where the progress is slow in the city and you have to come up with ways to turn it around.
Quick Tips:
There are few cheat ways to build up a city and manage it without going bankrupt. The secret lies in collecting experience points. This will give you the opportunity to acquire different varieties of crops, factories, community buildings and decorations.
Another way to bump up your in-game currency is to head to the mine. There are a lot of resources in the mine that will help you to build the city. Also, the mine is a treasure trove of amazing ancient artifacts waiting to be discovered.
Carrom Pool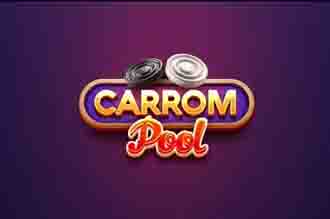 Genre:
Sports
Publisher:
Carrom is a game that was played with family and friends. Miniclip has taken this family-friendly game and developed it for mobile users. It is one of the most prominent gaming companies that have numerous online games to its name such as Rail Rush, 8 Ball Pool, Archery King, War Wings, and many more. There are over 1000 games that you can play.
Cost:
Carrom Pool is a free-to-play game but there are in-app purchases too.
Platform:
Android/ iOS
Gameplay:
Carrom is a game that reminds us of our childhood. Now that it is available to play on our mobile devices, you are introduced to newer versions of the game. You can relive your childhood memories as you aim and shoot. Carrom will always be an entertaining game.
There are two to four players in carrom. Placed on a square table are 19 discs—nine white, nine black, and one red (queen), and you have a striker too. When two people are playing, each player picks a colour. They take turns to hit their nine discs in the pocket. In carrom, the aim is to pocket one's nine discs and the queen before one's opponent does. Does this remind you of another game? It draws similarity with 8 ball pool.
In Carrom Pool, there are three options to play the game.
Disc Pool: In this option you do not use the queen. All you have to do is strike your discs into the pocket.
Carrom: This is the classic mode. You strike your disc and the queen in the pocket before your fellow player does it.
Freestyle: This option works on a points system. You have to reach 120 points first by striking the discs in the pockets.
Once you select which mode you want to play, you are introduced to different modes like Paris, London, Delhi, and more. Each one has a different virtual prize pool. For instance, in Paris mode, the pool is 400 coins. So, the pooled amount goes to the winner. Carrom Pool is a quick game, and it is time bound. Get your aim right and strike before your time runs out and you lose your turn.
Editorial Review:
Carrom Pool is a multiplayer game. You have to pot all the pieces allocated to you before your opponent does. There are three playing options: Carrom, Freestyle, and Disc Pool. Play it with friends and win prizes. You can play it offline too, where you are paired with the computer.
After you download the game, you are taken through a tutorial session. It gives you the feel of the online version of the game. This is great if you are new to playing carrom online. You can choose to improve your striking skills with the practice rounds.
As you win at the various levels, you gain coins and gems. Using these items, you can unlock different pucks and strikers. This just adds to the appeal of the game. What really makes the game exciting is when you play with friends. You can accept challenges from your friends too. Or you are paired with other players from across the globe. You can chat with them too. If you are not a chatter, but you can switch off the chat option.
The controls of the game are difficult to master initially, but you ease into it. Carrom Pool has a lot of features and various gaming options, play around with each widget to understand them. The interface is vibrant, right from the opening screen to the gameplay.
It is not advisable if you are travelling in a vehicle like a bus, where there are disturbances. Overall, it is a great game that you can play to kill boredom.
Challenges:
The challenge is mastering your strike and hitting the disc in the pocket. You have to consider the momentum and angle of the striker to nail the hit. In the initial rounds, you struggle with getting the right speed and hitting the disc in the right angle. But you overcome these issues with practice and sharpen your carrom skills.
Quick Tips:
Want to improve your gameplay? Win gems and in-game currency to do it. Play Carrom Pool regularly to gain these items.
It is a time bound game, so think about your move while it is the opponent's turn. When it is your turn, you do not waste time and strike before the time runs out.
Pac Man Championship Edition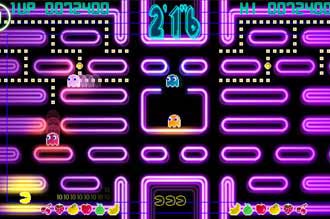 Genre:
Arcade
Publisher:
Namco Bandai Games is a leading name in the gaming industry in Japan. They are well-known around the world too. They develop games that can be played across platforms – from Android to consoles to gaming devices. You may have heard of their other games such as Dragon Ball Z: Kararot, The Dark Pictures: Man of Medan, Code Vein, etc.
Cost:
Rs.490
Platform:
Android/ iOS/ PlayStation
Gameplay:
Pac Man is one of the oldest games that has gone from the arcade to mobiles and now PlayStations. Even though the premise of the game is still the same, it is loved by millions of people from all over the world. Just to recap the gameplay, Pac Man is an arcade-based game. The character Pac Man moves around the maze eating the dots, power pellets, and various other items such as fruits and objects, which adds to your bonus points. However, lurking through the maze are four ghosts on the prowl. You have to avoid bumping into them at all costs. If they eat you, then you will lose a life. The major difference in Pac Man Championship Edition is that the maze is divided into two parts. If you eat all the dots on one side, then a bonus item will appear on the other side. You have to eat all the dots before the time runs out. Also, as the time closes in, the speed of the game picks up. The game sounds fun and easy to play and it is a great time filler when you are bored.
Editorial Review:
The Pac Man Championship Edition is a great add on to the Pac Man series. Namco Bandai Games have incorporated brilliant features that takes the game several notches up. In this edition, the player has six modes to choose from. They include
Championship mode: It is a five-minute mode that really tests your attention span.
Challenge mode: There are various elements that challenge your gameplay. For instance, find your way in a dark maze.
3 Extra modes: In these modes, there are various mazes that you can choose to play.
In terms of graphics, the game stays true to its roots. There is little to no change in the way it was back in the days. What is amazing about Pac Man is that it appeals to people of all ages. From millennials to Gen X, everyone understands the basis of the game.
Overall, Pac Man Championship Edition is a game that is repackaged with better features. Gaming fans welcomed the revamped version with open arms, but Android users were not happy with the controls. One thing this game could use is multiplayer mode. Otherwise, it is a game that will entertain you for a long time.
Challenges:
Pac Man is a time-based game, where you have to finish the task before you run out of time. The level starts off at a comfortable pace, but as it reaches the countdown the pace picks up. This is when it gets challenging. It puts you in a spot, where you have to guide the Pac Man in this fast pace. It is not easy at all. Then you have the ghosts that are after you too. Getting caught by the ghost is a sure shot way of losing a life.
Quick Tips:
To counter the pesky ghosts, eat a power pellet. It will make the ghosts blue and edible. Let the Pac Man eat them, and it will send them packing.
Eat everything that will give you bonus points and scale up the leaderboard. Eating keys and crowns will significantly increase your points.
Temple Run 2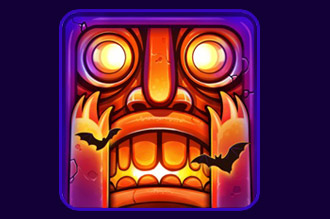 Genre:
Endless running
Publisher:
Believe it or not, but a husband and wife developed Temple Run 2. Their company is Imangi Studios. They wanted to develop games that were family-friendly, fun, something people of all ages would enjoy. Imangi Studios went on to develop other games such as Temple Run: Brave, Temple Run: Oz, Max Adventure and Harbor Master.
Cost:
It is a free-to-play and download game, but there are microtransactions.
Platform:
Android/ iOS
Gameplay:
The game is set in an ancient city, where creepers have scaled the walls and rivers running through it. Pick a character and start running through the crumbling ruins, dense forests, and mine fields. You have to dodge obstacles along the way such as fire spewing from the walls, gushing waterfalls that can sweep you away, deep gorges, and beware of sharp turns. There are various ways to evade them: jump, rolls, and zip-line to survive. Also, you will encounter a huge monkey called Cuchank. So, run as fast as you can and power through without getting caught.
Editorial Review:
Temple Run 2 is an ideal game to while away the time. It has excitement and there is a sense of rush of thrill as you avoid the various hurdles in your course. The graphics of the game is simple and does not try to imitate high-end games. The gameplay is simple to follow, yet you are challenged on the way.
In this version, there are numerous characters, but the default ones are Guy Dangerous and Scarlett Fox. The other options are Sir Montague, Maria Selva, Zack Wonder, Rahi Raaja, Nidhi Nirmal, Francisco Montoya, Montana Smith, among many others. You can unlock or purchase them with in-game currency or microtransactions.
Compared to the previous version, Temple Run 2 has a variety of maps such as Frozen Shadows (sub-Arctic setting), Blazing Sands (based in Egyptian dessert), Lost Jungle (Indian forest), and Pirate Cove (shipwrecks and beaches). These maps give the player several options and the setting does not get routine. Plus, in each map, the obstacles vary. It makes the game all the more thrilling and fun to play. Also, the setting has a transformation when it is Christmas, Easter, Halloween, and other such yearly events. For instance, during the Christmas Season, the path is strewn with decorations and Guy Dangerous will sport a hat while running.
Temple Run 2 is a game that has evolved from the earlier version in many ways and keeps transforming with new updates. If you want to relax and have nothing to do, then go on a running spree.
Challenges:
What really puts a block in your sprint are the obstacles. What is worse is if you cannot avoid them in time. That is a major challenge for players. When you see a cascading waterfall, you have to time your jump, or you will be swept away.
What is tricky are evading double obstacles in your path. When you see a cliff and sharp turn, your success of avoiding mishaps depend on your quick thinking. These roadblocks are painful to maneuver.
Quick Tips:
One of the toughest tasks is getting across cliffs, so jump at the moment you see a cliff and tilt to the safe side. During the fast stage runs, your reflexes may not be on point, just jump to the safe side.
In the game, you have features that upgrade your power ups such as coin magnet, power meter, pickup spawn, shield duration, and boost distance. Choose which one you want to boost and get ahead in the game.
In the mine, there are gems that are placed in hard to reach places. If you are a novice at the game, then collect gems that are easily placed.
Bubble Shooter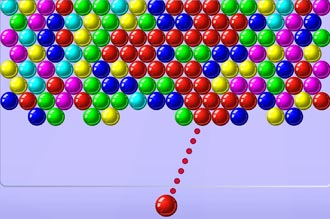 Genre:
Casual
Publisher:
Ilyon Dynamics LTD focuses on developing and publishing entertaining games for mobile users. Their games are free-to-play and downloaded by millions of users around the world. Their other games include Cookie Rush, Power Pop Bubbles, and other versions of Bubble Shooter.
Cost:
Bubble Shooter is a free game that you can download on your mobile, but there are in-app purchases.
Platform:
Android/ iOS
Gameplay:
Bubble Shooter was once an arcade game that is now playable on mobiles. The aim of the game is simple. You have to clear all the colourful bubble on the screen. How do you do it? You are given a coloured bubble let's say red, you have to aim it at a group of three or more red bubbles and it will pop. As you are aiming, the bubbles slowly move from the top of the screen to the bottom. This is when the game ends. However, you win if there are no bubbles left on the screen. You win a lot more points if you pop many bubbles in one shot.
Editorial Review:
Bubble Shooter is a classic arcade game that is bringing joy to millions of online gamers. The graphics are basic, but the colours have definitely got a boost. The gameplay is simple, easy to understand, and crosses language barriers.
You can play the game in four different levels: EasyRide, Novice, Expert, Master. Each of them has varying levels of difficulty. What kind of a player are you? You can also select the playing mode:
Classic: You have a limited number of shots to win the game. So, it is essential that you form a strategy to knock out maximum bubbles with limited shots.
Arcade: You have to win before the time runs out. Rediscover the arcade game on your mobile. There are countless levels of bubble popping in the game.
Bubble of shooters has thousands of levels and there are more added to the game. Each level is different, and the puzzles creative at every level. You can play daily to win rewards, new elements, and prizes. An interesting feature of the game is the colourblind mode. The game adapts so everyone player feels inclusive.
Challenges:
If you have chosen the classic mode, then you will encounter challenges such as popping the bubbles before you run out of bubbles. Each level in this mode has its share of puzzling bubbles on the screen. In the arcade mode, the element of time really makes you think of ways to pop bubbles efficiently. So, take a cue from the tips below to ease out from these challenges.
Quick Tips:
There are moments when you see a stream of red bubbles. If you pop more than seven at a time, then you will unlock a fireball. If you pop more than 10 bubbles then you will get a bomb. The fireball and bomb are a great way to pop a number of bubbles from the field and clear it.
Subway Surfers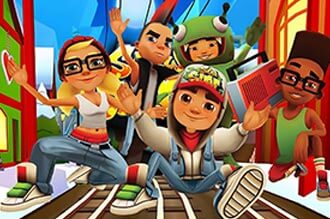 Genre:
Arcade
Publisher:
Kiloo is the publisher of Subway Surfer, and it has more than 18 years of experience in engaging developing games. What you will love about the games is that they are vibrant, upbeat, easy going, and gives you an adrenaline rush. Their games cover a range of genres that includes arcade, shooting, multiplayer, racing, etc. Besides Subway Surfer, Kiloo has other games such as Badland, Basketball Stars, Biker Lane, Ben 10: Vengeance of VilGax, Zombie Apocalypse, and many more.
Cost:
Subway Surfer is a free-to-play game, but it has in-app purchases.
Platform:
Android/ iOS/ Windows
Gameplay:
Subway Surfer begins with the character, Jake spray painting the side of a train. That is when a cop and his dog find Jake committing a crime. Jake tries to escape and begins running on the tracks. He has to dodge hurdles and oncoming trains. So, swipe him up, down and right, left. He can hop on the rooftop of the trains too. You have to do these things to avoid getting caught or getting hit by a train. It will end your life. As you are escaping you can collect coins littered throughout the tracks. With the coins you can buy new characters and items. On the tracks you will find, keys, score multipliers, sneakers, jetpacks, magnets, mystery boxes and power jumpers that you can collect.
Subway Surfer is an easy game to understand and play. All you need is 100 percent attention and agile fingers to swipe your character. Avoid obstacles and keep running forward. The game has been launched for a while, but it keeps evolving and modifying along the way. Hence, the game is fresh every now and then.
Editorial Review:
In short, Subway Surfer is an endless running game, which is set on the railway tracks of a city. You have to run and evade the oncoming train. It is a highly engaging game that has engrossed players from all over the world. Every now and then, the developers introduce new cities and themes lie Houston, Mexico, Beijing, London, Rome, Paris, and the list goes on.
The first thing that hits you about Subway Surfer is the vivid and vibrant interface. The burst of the multitude of colours in the game absorbs your visual senses. The graphics too brings the tracks and the surrounding areas around it to life. The animation is sharp, edgy, and dynamic. The sound and music add the necessary flavours to liven up the game.
The controls for Jake are super simple. You just have to swipe him in the direction you want him to go. In the settings, you can switch the sound and music on or off.
The game has some of the most colourful characters. There are approximately 18 characters. They can unlock with the necessary keys, by collecting items or buying them with in-game coins. You can use microtransactions to unlock the characters. Some of the popular characters are Jake, Tricky, Fresh, Spike, and many more.
Give your running some boost. Subway Surfer provides you with some devices such as:
Power jumper: launches the character up.
Jetpack: allows you to fly
Coin magnet: attracts all the coins
Super sneaker: you can jump higher
Score multiplier: increases your score
Hoverboard: ride instead of running
Subway Surfer is a great game to play as a time-filler. You will not get bored with all the interesting add-ons.
Challenges:
Do you have the attention span to play this very engaging game? Lack of concentration and focus are the challenges in the game. Subway Surfer is an endless running game, where you need to pay attention to every obstacle in your path. However, over time your concentration improves.
Quick Tips:
There are a number of gadgets in the game that pump up your gameplay. Understanding the abilities of each gadget, helps you to use it to your advantage.
The tracks are sprinkled with coins. Every opportunity you get, collect as many coins as possible. It is helpful in purchasing various items from the shop or upgrading your character.
Few of the best power ups are the coin magnet and jetpack. You need the coins to boost your gameplay and you need the jetpack to power you above the obstacles.
2048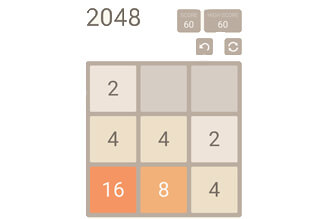 Genre:
Puzzle
Publisher:
There is a beautiful story behind the game. On one weekend, 19-year old Gabriele Cirulli, a web developer came up with the game. He wanted to see if a game can be developed from the computer programme called scratch. To his surprise, he had more than 4 million visitors in less than a week. Solebon LLC acquired the game and now 2048 is published under it.
Cost:
It is absolutely free game to play.
Platform:
Android/ iOS
Gameplay:
It is a tile-sliding game unlike Candy Crush. In this game, you have a grid with numbered tiles. The main aim in this game is to slide the numbered tiles and combine them till it reaches 2048. For instance, you start off with values 2 on different tiles. Slide to combine them; then the value of the tile will be four. On every turn, new numbers will feature on the tiles and in a similar manner you combine matching numbered tiles to increase the count. Only two matching tiles that are not blocked by other tiles can merge. You will also notice the colours keep changing as you reach higher-number tiles. The purpose of the game is to reach 2048, but you can continue playing to reach a mega number.
Editorial Review:
2048 is a simple game, but it gets challenging as the numbers increase on the tiles. It is an unusual game that has been downloaded millions of times. This number game improves your mathematical and decision-making skills. The gameplay is easy to understand, and the controls are easier to handle.
If there are three similar-numbered tiles, then only two of them will combine, which is furthest along the direction of motion. At the upper-right corner of the game is the scoreboard. At the start of the game, the player's score is zero and increases with tiles combine. The player's best score is features alongside the current score. This keeps you to push towards beating the best score. In case you make a wrong move, you can now use the undo option. This is the latest addition was much needed.
You win the game when the value of the tile reaches 2048. However, the game ends when there are no more moves left. It can be that there are no empty spaces or lack of tiles with the same value. This game is a lot of fun and it is a great way to kill boredom.
Challenges:
This is a number game. If you fall back on combining the tiles you are faced with lots of lost opportunities. The board will fill up with tiles and soon there will be no space. Not a good way to end the game. Also, as the number builds up on the board, it gets harder to form higher valued tiles.
Quick Tips:
It is important to understand how the tiles move when you swipe. When you slide up, down, left, right, the tile will move furthest in that direction. Learn the motion so that you will not end up where you thought the tiles would.
As mentioned earlier, it is difficult to combine higher-value cards. What you can do is build up tiles with smaller numbers and then combine it. Plan ahead and place the merged tiles at the corner and the new ones in the middle. It is easier to combine these tiles with the outer ones.
If you can merge multiple tiles, do it. This will give you more space for new numbers and flexibility to slide tiles.
Grand Theft Auto: Vice City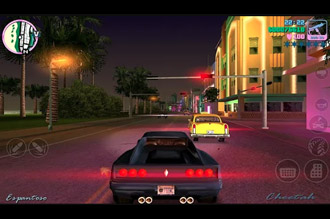 Genre:
Action-Adventure
Publisher:
Grand Theft Auto-Vice City is developed and published by Rockstar Games. The company intends to create innovative and unique interactive forms of entertainment. Rockstar Games also has Max Payne, The Italian Job, Red Dead Redemption, The Warriors, and the other Grand Theft Auto series under its banner.
Cost:
The price of it varies between Rs. 121 to Rs. 1248, depending on the platform or device.
Platform:
Android/ iOS/ PlayStation
Gameplay:
The few things that comes to mind while playing GTA is taking part in races, evading cops, and finishing the objectives set in the game. GTA Vice City is set in a fictitious version of Miami, Florida. The year is 1986 and Tommy Vercetti is released from prison. He completed 15 years for his links with the mob, Forelli family. They are grateful to him and want to show their appreciation to Tommy. So, they send him to Vice City to start a new operation. Tommy had to procure large amount of cocaine. Using this consignment, he had to start the operation. However, things go south with the plan. Now Tommy has absolutely no cocaine and there is no money. This pitfall made the mob very angry. In order to make peace again, Tommy has to come up with a plan to rectify this failure and loss of the expensive cocaine. If not, then the mob will come from Liberty City to handle the situation.
In the game, you will play the character Tommy. You progress through the game in the most interesting and exciting manner. You go on a colourful journey to investigate who cheated you. However, there is an overarching goal – you have to establish business in Vice City for the mob. So, to fulfill the major goal, you have to complete smaller objectives and tasks that range from driving a taxi, work as a pizza delivery boy, destroy a mall, rob a bank, make friends with a Scottish rock band—Love First, operate an adult film shop, and many such activities.
It is a known fact that GTA is a violent game, which is laced with humourous dialogues. It provides the much-needed break from the tasks and urges you to complete the missions. In GTA Vice City, you are surrounded with 80s pop culture and references. The characters in the game are iconic figures, well not entirely, but a caricature of them. Take for example, the adult film director, Steve Scott. He is a spoof of Steven Spielberg. When you play this game, there is a surge of thrill that is topped with enjoyment. GTA provides you a virtual space that allows you to do things that are not permitted in the real world. Hence, GTA Vice City is one of the ideal games to play to wipe away boredom.
Editorial Review:
If you are a child of the 70s or 80s or a fan of these decades, then you will relate to the 80s references. In GTA, the biggest pull to the game is the variety of beautiful cars that drive the streets of Miami. The mega names in the automobile industry have licensed their cars. You have Porsches, Lamborghinis, and Ferraris zipping the streets. You will notice that the cars in GTA do not have a license. This is one of the aspects the brings the thrill. If you have played GTA III, then you will appreciate the cars in Vice City. Few of the cars are older models that were in GTA III. In Vice City, you have an addition. You can ride around on motorcycles. You can zoom around the streets of Miami on mopeds, street bikes, dirt bikes, and big hogs. Another great feature is the introduction of helicopters and seaplane. Hop on them and travel the city. You also get a different view of the city.
Unlike the previous games, in GTA Vice City the objectives are different. They are more evolved if you equate it to GTA III—the tasks were straightforward. In GTA III, for instance, you would drop a person from point A to B. In Vice City, the tasks are interesting and multi-layered. Let us say that your task is to plant a bomb in a mall, but the mall is filled with cops. What you have to do is trick few cops to a garage, ensnare them, and grab their uniforms. Put on their uniform and get on with the mission to plant the bomb. However, make a quick dash from the mall and go to your hideout. Hence, the missions in GTA Vice City are exciting. The only thing with GTA is that if you fail, you have to restart it.
Besides the tasks, you can be an entrepreneur. You can acquire properties and companies. It will help you earn revenue. Let us say you own a taxi company. This will give you a steady source of income. Similarly, you can buy film studio, the Malibu Club, and a car dealership in Vice City.
When it comes to graphics of Vice City, the display is sharper and cleaner. When it comes to a chase, the graphics are a bit blurred as the frame rate is affected. Compared to its predecessors, GTA Vice City has a different feel and look. It is a refreshing change. To sum it up, Grand Theft Auto Vice City is a more intricate and interesting. The city is massive, and the missions are daring. You can say it is better that other GTA games.
Challenges:
Vice City has introduced a variety of bikes in the game, it is definitely fun. However, guiding and navigating the bikes are challenging. Like in the real world, each category of bikes has its pros and cons. Similarly, in the game too each bike has its share of responsiveness and the handling differs. Take for instance, the basic street bike. It has a good balance of velocity and maneuverability. Then you have the fabulous choppers. They are tough to manage, but they are popular for its torque. Another issue with riding a bike, especially in a chase is depleting your health. In a collision, if you fly off your bike your health or armour levels take a beating. Bikes are not the best option if you are evading the police. The only time they are useful is when the objective needs speed.
Quick Tips:
In GTA, you have an incredible range of weapons. When you start the game, you have a basic weapon. As the game progresses, you will procure bigger and far more lethal weapons. The weight of the weapon affects your speed in a chase. So, switch to a lighter ammo.
In the game, you are always on a hunt for money. If you are running low on money, then go to a store owner and point the gun at him, but do not shoot. He will shake in his boots and offer you money.
There are times when you are stuck in the game and don't know what to do. Keep a lookout for phone numbers. Call the number and you will get a hint.
Crossy Road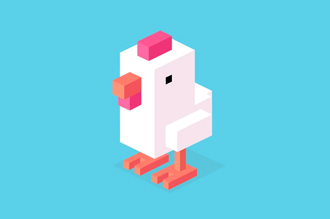 Genre:
Arcade
Publisher:
Hipster Whale is the brain behind the Crossy Road. It is a relatively new video game developing company that was launched in 2014. They have a couple of games to their credit such as Piffle, Shooty Skies, Pac-Man 256 (collaborate with Bandai Namco Entertainment), and Disney Crossy Road (collaborate with Disney Interactive Studios).
Cost:
It is a free-to-play game that also has in-app purchases.
Platform:
Android/ iOS
Gameplay:
Crossy Road is a game where the character is always in motion trying to avoid obstacles. The player chooses a character, the default character is a chicken. This character has to cross the road and different paths, but there are endless obstacles such as cars, trains, rivers, etc. The chicken has to dodge, if not, then it will die.
So, time your movement and pass the obstacles and on to the next. For example, if your character is crossing a river, then hop on the logs to move ahead. If you miss, you drown. If you take time to move the character or you are motionless, then a bird of prey, a bald eagle will swoop down and grab the character. That is another way the game will end. You will get one point for every movement. Along the paths you will find coins are scattered. Collect them and you can get new characters. Join of the most engaging games that is still going strong, way after its launch.
Editorial Review:
Crossy Roads reminds you of the arcade games that children of the 80s and early 90s would play. It is a fun and relaxing game that requires a bit of strategising. The game has won worldwide recognition. Gamers have critically acclaimed it, and they have given a high rank.
However, the number of characters that you can unlock depends on the device. iOS users are introduced to a plethora of characters; there are over 200 characters. The Android users have fewer options than former users; there are 150-retro style characters to unlock and select. You can unlock characters with the coins you have collected or with tokens that you get when you watch advertisements and on completing tasks.
There are few interesting features that keep evolving the game. For instance, there is a multiplayer option, where you can compete with friends and family. However, it has to be on the same device. You can also play the game on Android TV—up, close, and personal. The save option helps players start where they left off. You can restore the game in terms of the characters you have procured and the place you had stopped.
Challenges:
Precision is the key to moving ahead in the game. If you miss at opportunity, you are snatched by an eagle. If you make the wrong move, then you will be knocked down. Also, players get fixated on collecting coins, which leads to a disastrous end. The characters are so appealing that we focus on them and forgot to see the road ahead. These are some of the issues that crop up while playing Crossy Road and impedes our gameplay.
Quick Tips:
Most of the time we focus on crossing the immediate lane. But you come across multi-lane roads. This is when you have to plan at three steps before you make the move.
It is important where you tap on the screen. The best place is to tap behind the character. It implies precision and you are not obstructing your view. If you tap too far, then the game will register it as a side slide.
When is the best time to move? Just as the car or obstacle moves. If you are crossing a road, then jump immediately after the car passes.
Fruit Ninja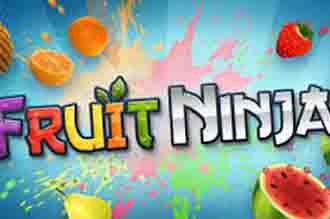 Genre:
Arcade
Publisher:
Halfbrick Studios developed Fruit Ninja way back in 2010, yet the game is one of the most popular games. This Australian gaming company has almost two decades of experience. Some of their other games includes Jetpack Joyride, Dan the Man, Monster Dash, Age of Zombies, Fish Out of Water, and lots more.
Cost:
Fruit Ninja is a free game, but there are microtransactions.
Platform:
Android/ iOS
Gameplay:
There is some weird joy in slicing fruits, ninja style. The premise of the game is simple, slice the fruits that are thrown on the screen and win points and rewards. Wondering how to slice the fruit? Your finger is the blade. Every time a fruit appears, slide your finger across it and slice it into many pieces. If you slice multiple fruits, then your score increases. You can also use a couple of fingers to slice and dice, but it is not recommended. Get all the fruits coming your way. If you drop three fruits, the game comes to an end. When your score reaches multiples of hundred, you gain an extra life. In the mix of all the fruit tossing, you will come across bombs – avoid them at all costs. If you slice it, you will lose the game. There are also three gaming modes in the game, which we will discuss below. Fruit Ninja is a unique game that has taken the world by storm. It is attractive to people of age groups and perfect to kill boredom.
Editorial Review:
Fruit Ninja has a welcoming interface. The colours used in the game are warm, the navigation is easy to follow, and the sound of slicing the fruits is just amazing. It is like slicing through a ripe, juicy fruits plucked from the tree. Some of the succulent fruits are watermelon, apples, pineapples, mangoes, kiwis, peaches, oranges, and many more.
As mentioned earlier, there are three modes in Fruit Ninja:
Classic mode: In this mode, you slice till you run out of your three lives. So, avoid the bombs and slice away. You will also encounter massive pomegranate or dragon fruit. This is your opportunity to slice away into countless pieces. The more you slice, better is your score.
Arcade mode: In this mode, you have just 60 seconds to attain a high score. In the fruit toss, keep an eye for bananas. Slice it to gain bonuses such as doubling the points. At the end of the game, slice the huge pomegranate like crazy and boost your points.
Zen mode: This is a bomb free mode, but you have a minute and a half to slice as many fruits as possible.
One of the exciting features in the game is Gutsu's Cart that has a pig name Truffles and the owner, Gutsu. They have three vital items in their cart for sale.
Berry Blast: When you strike a strawberry in the game, then it will explode. You will gain 5 extra points.
Peachy Times: Slicing it gives you two extra seconds.
Bomb Deflects: If you slice a bomb by mistake, this will save you.
These items can be purchased from Gutsu's Cart with starfruits that you earn during the game. You can also unlock various blades, which has catchy visuals when you slice. Also unlock the different characters or in this case, ninjas. The characters that brighten up the game are Katsuro, Mari, Han, Nobu, Seb, Niya, Peng, Ralph.
Fruit Ninja is one of the most thrilling and electrifying online games. If you have nothing to do in the long run, then this is the game for you.
Challenges:
Fruit Ninja starts off slow and easy but picks up quickly. You have fruits flinging from all sides and in it you have a bomb too. A slice of it and you will lose. This generally happens when you are in full ninja mood, slicing away aimlessly. Also, bombs appear close to the fruits and it is challenging to slice the fruits without slicing the bomb. So, before you strike, look at what appears on the screen carefully. Use small stroke of the blade to slice the fruits.
Quick Tips:
In the arcade and zen mode, you are fighting time. The best mechanism to beat it is Peachy Times. When you slice it, you gain extra 2 seconds on the clock. It is a lot in Fruit Ninja time.
Listen before you strike. Pay attention to what is coming your way. If you listen carefully, the bomb has a hissing sound. So, train your mind to hear the ticking of the bomb.