Play Online Games To Kill Your Boredom
Updated: Aug 8, 2019, 18:00 IST << Back
---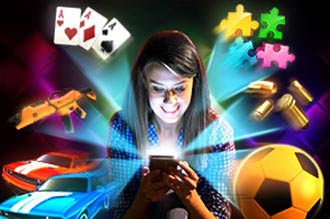 Do you find yourself feeling awkward as you stand waiting for your bus to arrive? Or you are waiting at a clinic with no magazines to flip through? Yes, then we know exactly what you are thinking. Even in the fast past and hectic life of ours, there are those empty moments where we don't find anything appropriate to do.
But with the different types of games available, you can now utilize these moments and turn them into something fun and of course skillful. But what are the games that can kill your boredom and make the moments interesting? Here's the answer you need.
The Modern Definition Of Boredom
So, what exactly is boredom? Is it the lack of something to do or is it that kick that keeps you asking for more? Boredom is the lack of stimulation. Things around fail to excite you, capture your attention and you feel you have the potential to do more but don't know how.
Yes, our lives are busy…. Very busy, but we constantly find ourselves bored. We all crave for more time and when we have that free time, we just don't know what to do with it. Nothing seems exciting enough to deserve our valuable time and we end up doing nothing and get bored.
Online Games, The Best Solution For Bored Moments
One thing that combines entertainment, thrill and excitement is the different types of online games. Well, these games fall into a different genre and each one captures the attention of different types of players. Online games act like that much needed break or diversion from the mundane things of life, transporting you to a zone where you think fast, act with instinct and stay focused, without really feeling the pressure of performance. The games give a perfect recipe of challenge, excitement and achievement.
So, what are the different types of games that are perfect for killing those boring moments and enrapturing the player with the feeling of joy and success.
Candy Crush Friends Saga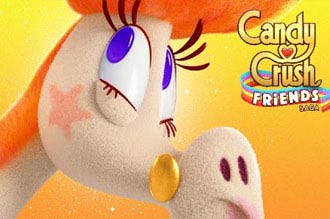 Publisher: King
Cost: Free
Platform: Android / iOS / Windows
Candy Crush has gone through many versions and keeps on exciting the players with every new version that they add to the plate. Candy Crush Saga is no different. It is a free game that is light hearted and offers quick fun in short bursts. It is a game that doesn't take much thinking or preparation and yet keeps you entertained for hours.
Candy Crush Friends Saga is packed with all kinds of cute characters that can be unlocked as you go along the game. The game also offers far better 3D animations and hundreds of new levels to play on your mobile. If you talk about the game play, it remains more or less the same. You swipe candies, match them and win the levels. The game is simple, easy and can be played even in 5 minutes while waiting for your cab. Even if you pause, you don't really lose on anything. So, the pace is yours to decide. Another great thing is, you don't have to be connected to the internet all the time to play it. A sync is required but you can do it once a day also.
Words With Friends 2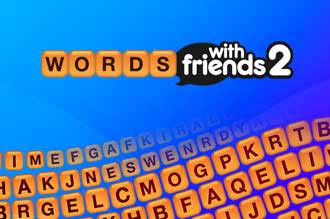 Publisher: Zynga
Cost: Free
Platform: Android / iOS
If you love scrabble, then this is a game that you would definitely love. The game is interesting and offers many new ways to challenge your friends and of course yourself as well. The game connects millions of people across the world, through a shared love of social wordplay. The game honors the rich pop-culture legacy and of course the social gameplay. There is also an introduction to new and innovative features, giving the players a brand new experience. So, if you like word games, this is the one to try for sure.
Ludo King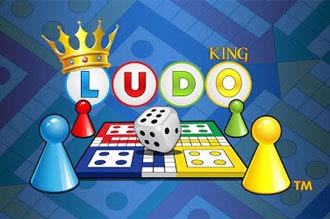 Publisher: Gametion Technologies Pvt Ltd
Cost: Freemium
Platform: Android / iOS / Windows / Mac
Are you someone who has played ludo in the childhood and just love the digital version of the game? Well, this is a simple and fun board game that you can play at any point of time, without any learning curve. The game is just like the physical board game and you have to make your moves to win it. There can be four players, playing simultaneously. Once your account is connected, you can invite your friends and play with them. Of course, the social connect feature is offered by other games as well. However, the reason this game is among the top grossing games is simply because of the ease of playing and the fun element. If you haven't tried it yet, you must.
Angry Birds 2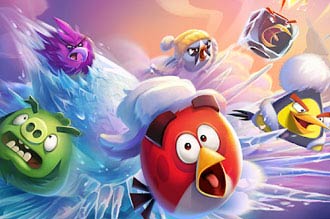 Publisher: Rovio Entertainment
Cost: Paid
Platform: Android / iOS
The name Angry Birds is not unknown. We have played the game in almost all forms. It is a game that appeals to almost any and every kind of mobile gamer. The battle is between egg stealing green pigs and the angry birds. In the game you demolish anything right from stone castles to glass houses as you try to push the evil pigs.
To play the game, just load the chicken in your slingshot and pull back while setting your angle. It is the visual pay off that keeps you entertained for hours. It's just impossible to re-create particular trajectories and reactions and every time you get something new out of this game. if you are still debating whether you try the game out, our recommendation, you must.
RummyCircle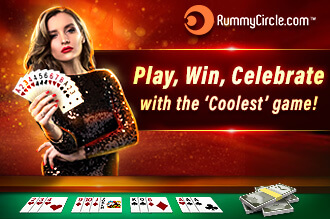 Publisher: Play Games24x7
Cost: Freemium
Platform: Android / iOS / Windows
Do you love card games or have always wanted to give it a try? Well, this is a game you should absolutely try out. RummyCircle is the largest online rummy platform of India and offers free rummy games for all. The game is pretty much the same as the offline version. The difference comes in the cash rewards that are offered. You can win real cash with these games. Go through the rummy rules and you can just brush up your knowledge with practice games. You can play for free as long as you want. The platform offers both free and cash games for the players.
The platform is secure, safe and completely legal. Rummy card game is a game of skill and can be played any time. This is a real player game and RummyCircle commands over 10 million players. So, no matter what time you log in, there are players to play. The platform also hosts the biggest tournaments and cash games at regular intervals.
Minecraft
Publisher: Mojang
Cost: Paid
Platform: Android / iOS / Windows / PlayStation / MacOS / Linux
This game has been around for a while and yet it is in the top grossing mobile games. The game started as a popular computer game and now is available on different platforms. The game is all about building anything and everything from the ground up. If you are thinking about the challenges, well you have to protect yourself from the various attacking monsters in the Survival Mode or keep playing in the Creative Mode, where the player has unlimited resources. The whole environment is 3D and the player takes on an avatar that can create and destroy blocks, along with forming fantastic structures, creations and artwork across the different multiplayer game modes.
The game is exciting and simple enough to try just about from anywhere. All you have to do is give it a shot.
Township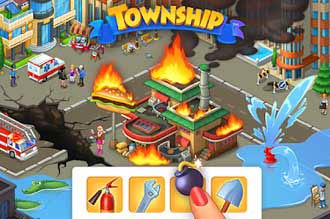 Publisher: Playrix
Cost: Free
Platform: Android / iOS / Windows / Mac / Adobe Flash Player
Township is among the most popular games played for a very long time. The game stands out as a well designed and quite aesthetically pleasing farming or you can say town simulator. The game offers a range of options along with steady progression. If you are a player who wants instant rewards, then this is not a game for you.
The gameplay is easy. You start with a small space of land and then begin to gather your resources. As you go along, you can build houses and grow your population. This allows you to unlock more land and then gather further more resources, and further increase your population. The game gives you the option to sell the items to the bank or fill the townspeople's order, which is far more profitable. By the end of the game, you will be building skyscrapers and huge apartment buildings. The game offers interesting graphics, even though it is not completely 3D. if you don't mind a bit of patience, then this is a game for you.
Dragon Ball Legends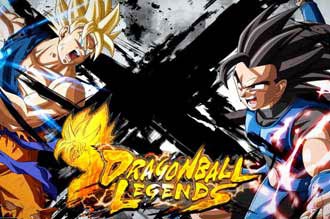 Publisher: BANDAI NAMCO Entertainment Inc.
Cost: Freemium
Platform: Android / iOS
You will be pleasantly surprised with this game. It comes loaded with some slick fighting that will keep you entertained for hours. The game features real time player versus player online fights, along with combos, special moves and over the top super attacks. But this is not a game like PUBG. You can tap on the screen and launch attacks, allowing you to move in the 3D environment smoothly. The other moves in the game, also require just a single tap. You can tap to switch the player, change the player icon and other features. The biggest difference you can draw is that the game is a card battling game rather than the regular battle games out there. The game has five card types; melee, ranged, support, special and ultimate. Each card has an energy cost, so you manage the ki gauge as you play along. It is a simple concept yet pushes you to think about your team structure and which characters to bring to the battle. Overall an impressive game, that allows you to play and enjoy a fighting game on the go.
Pac Man Championship Edition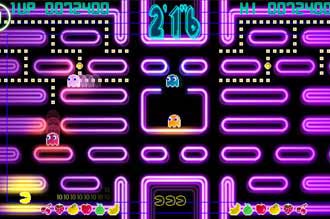 Publisher: Nintendo
Cost: Free
Platform: Android / iOS / PlayStation / Xbox / Nintendo
Pac Man has not failed to entertain all through the years. It is a maze arcade game, now coming with the multi-player mode. It offers well designed paces that is both fun and fast paced. The latest game comes with a Plus 2P mode, where two players must work together to collect pellets, take down ghosts and of course get the highest score possible. The gameplay is pretty simple, and you have to eat and chew to get into the winning mode. What keeps the game interesting this the play style that will surprisingly change from player to player. Even without doing too many changes, the game introduces new elements to entice the players.