Free Online Games To Play Now
Updated: Dec 23, 2019, 16:00 IST << Back
---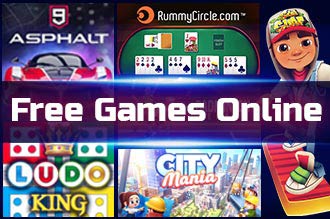 Not everything that is offered for free may look interesting. Same is not the case, however, with online games. Many of the free games that you find for mobile and PC are extremely interesting and exciting to play. When you have so many options of all free games to get entertained, why don't you give it a try? Let us see the top games that are the most happening ones in the gaming world right now.
Subway Surfer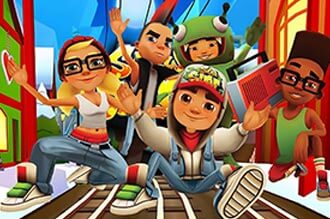 Genre:
Arcade
Publisher:
Subway Surfer is jointly developed by Kiloo and SYBO Games, but Kiloo is the publisher. This gaming company has more than 18 years of experience in developing engaging games. Though Subway Surfer is their top game, Kiloo has other games such as Badland, Basketball Stars, Biker Lane, Ben 10: Vengeance of VilGax, Zombie Apocalypse, and many others. Their games have certain features that resonates with the band. The games are colourful, upbeat, fun, and adrenaline pumping. Their games cover a range of genres that includes arcade, shooting, multiplayer, racing, etc.
Platform:
Android/ iOS/ Windows
Gameplay:
The game is an interesting concept and simple to follow. You enter the game as the character Jake, who is spray painting a side of a train. This is a crime almost everywhere, hence when a cop and his dog notice the act, they try to catch Jake. In order to run away from them, Jake starts running on the railway tracks. He has to dodge various hurdles on the way and move away from oncoming trains.
The gameplay is easy. Swipe Jake up, down and right, left to avoid obstacles. He can run on the rooftop of the trains and jump from train to train too. Move Jake so that he avoids getting caught by the cop or getting hit by a train. If either of it happens, then Jake will lose a life. This is one part of the fast-paced game.
Along the tracks are coins, devices, and collectibles that you have to gather. You will find, keys, score multipliers, sneakers, jetpacks, magnets, mystery boxes and power jumpers that you can collect. The coins can be used to buy new characters and items to upgrade your gameplay.
The beauty about Subway Surfer is that is appeal to people of all age groups. It is fun and relaxing too. You just need nimble fingers to swipe Jake and a lot of attention. The game has been around for years, yet it keeps updating with interesting features and graphics that draws players.
Editorial Review:
Subway Surfer has an aura that attracts users—it allows you to run on the railway tracks, doing stunts. It is an endless running game that has gripped the world. Along the years, players have been introduced to tracks from around the world. Kiloo has introduced new cities and themes such as Houston, Mexico, Beijing, London, Rome, Paris, and the list goes on. The gameplay, however, remains the same-run and avoid the approaching trains. It is a highly engaging game that is free to play.
What really strikes you initially about Subway Surfer is the use of a wide array of colours. It completely enthralls you – visually and mentally. The graphics highlight the life on the tracks amazingly well as well as the surrounding areas. The visuals are edgy and sharp, while the sounds just add to the nuance of the game. If the sound and music interfere with your play, then you can switch it off in the settings. When it comes to the controls for the character, it is easy and there are limited actions—swiping. Just swipe the character in the direction you want him or her to go.
Talking about characters, the game has some of the most interesting characters. There are approximately 18 characters. There are various ways to unlock them – you can unlock them with the necessary keys, collecting items, or buying them with in-game coins. Hence, this is one of the best free online games. There is so much to do without currency. Some of the popular characters are Jake, Tricky, Fresh, Spike, just to name a few.
To bump up the level of excitement and increase your score, collect these gadgets on the tracks. You have: power jumper (boost the character up in the air), jetpack (you can fly over the obstacles), coin magnet (draws all the coins in your way), super sneaker (you can jump higher over the hurdles), score multiplier (rapidly increases your score), and hoverboard (instead of running, ride the board). For a free game, there is a lot you can do in this game.
Challenges:
Subway Surfer is an endless game and as you keep going, the pace increases. This requires a higher level of attention, quick thinking, and agile fingers. If the player falters with any of these features, then the game may end. Your mental skills will be challenged, so turn on your concentration levels. You will notice that over time this ability improves.
Quick Tips:
As mentioned earlier, Subway Surfer offers players a host of contraptions. If you want to use them to the best of your ability, then it is important to understand when to use it and how.
Right from the beginning of the game, try to collect all the coins littered on the railway tracks. It will come in handy later, when you want to buy better gadgets, other characters and upgrade them.
If you want to know which are the best power ups, then it is the coin magnet and jetpack. The coins help you boost your gameplay and the jetpack is great for powering over the obstacles.
RummyCircle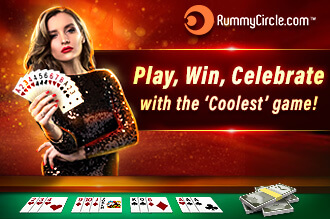 Play Rummy Now
Genre:
Card Game
Publisher:
RummyCircle is published by Play Games 24x7. In India, it is a major gaming company that has more than 40 million players. Rummy is a much-loved game among Indian and this company is offering this same game online with a better experience for free - it is a free-to-play game. What also makes this online game exciting are the mega tournaments you can enter and win prizes. There are free contests that you can enter and win rewards.
Platform:
Android/ iOS/ Windows
Gameplay:
On RummyCircle, you play Indian rummy which is played with 13 cards. Using the dealt cards, the player has to group the cards to form a pure sequence, which is mandatory and impure sequence and sets to make a valid declaration and win.
The game begins when 13 cards are dealt to each player. Sort out the cards to form probable sequences and sets. In each round, the player has to pick a card from the open or close decks and get rid of unwanted cards. Rummy is about quick decision-making skills, so form a winning hand before anyone else declares.
You need to have these combinations to classify it a winning hand:
Pure sequence: It is a group of cards from the same suit that is lined in consecutive order. In this sequence, you cannot include any type of joker to complete the sequence. Example: 6♥ 7♥ 8♥.
Impure sequence: You need this combination, but it is not compulsory. In impure sequence, it is a group of three or more cards of the same suit. You can use the wildcard joker or printed joker to complete the sequence. Example: 5♠ Q♥ 7♠ 8♠ PJ.
Sets: It is a group of three or more cards of the same value that are from different suits. You can use a wild card and printed jokers to complete your hand. It is not obligatory to form sets to declare. Example: 5♦ 5♣ 5♠ PJ.
With the foundation of the gameplay in place, arrange your 13 cards in valid two sequences that includes 1 pure sequence and sets. Do it quickly, declare, and win the game.
Editorial Review:
RummyCircle is one of the top
online rummy
games that are free-to-play. On this platform, you play Indian rummy. It is played with 2 decks of cards and 13 cards are dealt to each player. There are more than 40 million players on this platform, so there is no waiting time too. Enjoy a new rummy-playing experience. Download the game for free and hone your rummy skills in free practice rounds.
Presently, it is the leading the rummy platform in India. It is a great way for people to have an exciting time that is filled with suspense, thrill, and sheer joy. In addition, players can win real cash prizes. You can enter certain contests for free and stand the opportunity to take home rewards. Besides, in deals rummy, you are given chips to play for free. The number of chips depends on the number of deals to be played in that game. The chips are renewed anytime. Playing rummy is super entertaining and if you are confident, enter paid tournaments for a minimal fee. Here you can win bigger prizes.
Play the card game with other rummy lovers, who share the same excitement for the online game. Put your rummy skills and talent to the test in this free online game. Even though it is a free game, your personal information is protected. The company has embedded end-to-end encryption to safeguard the players' data. It is a reliable platform, where you can add and withdraw your rewards without any worry.
RummyCircle is playable on any mobile devices. It is compatible with any low-end smartphone too. In spite of the screen size, you still feel like you are at the table. The game offers traditional game on a mobile screen without bargaining on the gaming experience. You will not be bugged with updates for the game; hence it will not eat into your phone's memory. There are a lot of plus points in playing this free game, so enjoy a relaxing game of rummy today.
Challenges:
In order to make a valid declaration, one of the combinations has to be a pure sequence. It is recommended to form this combination at the start, it is the biggest challenge for rummy players. It is difficult to chase it as you cannot use a joker in it, and it is a mandatory combination. Without a pure sequence, you cannot declare.
There are times when you are dealt a hand with bad cards. You may believe there is no scope of winning. If you continue playing and your opponent declares, then your score will be high. In such a scenario, drop from the game in the initial stages. The first drop will cost you 20 points. It will bring down your score.
Quick Tips:
Rummy is a game of skill and one of the skills to develop is to guess your opponent's hand. It helps you predict his or her cards and which ones they want. Keep an eye out for the cards they are discarding in the discard pile and picking from the open deck. It will give you an idea what sequence and set they are forming. If you possess those cards, then you can hold them back. This is a difficult skill to develop and it is built over time and with practice.
In order to win, you have to follow the rules. So, it is advisable to remember and understand the rules. This will help you play diligently and wisely. Plus, if your fellow player is using a trick, you will be able to spot it and outsmart him.
Your middle cards are important, so retain them. They are helpful in forming a couple of combinations. Say for example, a 6 of any suits can make a sequence with 4, 5 or 5, 7 or 7, 8.
World of Tanks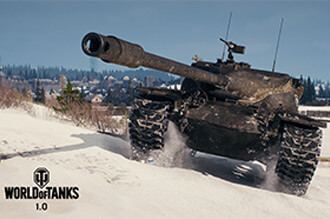 Genre:
Action
Publisher:
Wargaming is the company that has developed and published one of the leading war games. As the name suggests, the games taper towards action and combat and invokes strategy in the gameplay. The company's other games include Massive Assault, World of Warships, World of Warplanes, and Order of War.
Platform:
Windows/ PlayStation/ Xbox
Gameplay:
The World of Tanks is a dream for most players, and it is a free game. Driving and shooting from it has the power to appeal. This is one of the reasons why this game is a favourite with the gamers. When you first join the game, you are dropped on a random map. You are introduced to a tank, and you are in control of it in the battle at hand. The power in the movement and the strength in the firing gives you an essence why this game is popular. Also, via the typed or voice chat, you can talk with friendly forces.
As the game progresses, you have to complete various objectives such as defeating and destroying all the enemy's tanks, or you have to seize the enemy's base with the tank. There is an amazing weaponry that is powerful and unique too. Plus, you can protect your tank with various features too, for instance, there is the option of camouflage, shell ricochets, and module damage.
There are six major categories of battle such as random battles, team-training battles, tank-company battles, team battles, stronghold battles and special battles. Each category has its share of objective and playing style too. In random battles, you can team up with other players to form a platoon and complete the mission. Also, on completing the task, you win rewards. The World of Tanks is a splendid way to unleash tiredness and enjoy a game of action, skirmish, and victory.
Editorial Review:
If you want to relax and spend your time in an exciting way, then this is the game to play to wipe out stress. The energy rising from the tanks pushes you keep going, keep on defeating your enemies and standing tall at the end of it. The battles span for around 15 minutes and it is filled with ammunition flying, tanks blowing up, and smoke filling the air. It is a brutal scene where the winner stands triumphant and the loser too has its share of comic moments.
Let us talk about the tanks that are available in the game, after all, it is the main reason for getting this free online game. There are an insane number of tanks to procure—light, medium, and heavy tanks, but the process in slow. Once you gain sufficient experience after each match, you can upgrade the tanks in your collection. Upgrading them enhances the effectiveness and abilities in the battle. Similarly, if you want to unlock new tanks, you have to play more to win rewards. Each one has different strengths and capabilities that you can incorporate into your strategy.
With artillery comes massive and intense battlefields. There are various maps to unlock, but it is a steady process. You can unlock them after completing certain missions. However, the maps have varied terrain that includes open countryside, rolling hills, congested industrial areas, sizzling deserts, and other such extensive regions. Each of these terrains require different maneuvering to attack and defend the enemy.
The game is free, and you can buy and upgrade your tanks, gear, and equipment with experience that you earn in the game. You also receive in-game silver coin and premium gold that you can save and splurge when needed.
What also makes World of Tanks an attractive game, is the graphics. The nature, tanks, battles, and the impact of ammunition hitting your tank is realistic. You feel like you are in the driver's seat. It is one of the games that has captivated gamers all over the world with its phenomenal locations, accuracy in the history, and convincing gameplay.
Challenges:
You want to get in a battle and tear down the opponents' tanks, but your tank and guns are not as powerful. In addition, it takes a while to upgrade your tanks as it depends on the experience you earn on completing an objective. Another challenge is aiming and shooting the enemy's tanks. Whether you are a beginner or an experienced player, one needs to aim accurately to cause maximum damage. However, many players fail. One of the reasons is that it takes time to reload and aim.
Quick Tips:
Aiming and shooting in the line of fire is not easy. You often miss or it is not a high impact shot. The way to wriggle out of it is to aim while you are reloading. It will reduce the damage of your tank. If you have the ability to ricochet, then take your time to aim.
When you get a sufficient experience points then spend it on upgrading your guns. Better guns, better the damage of the opponent's tank.
It is pointless to dash through the battle alone. Work as a team to take down the enemy tanks, instead of going alone. It is a suicide mission.
PUBG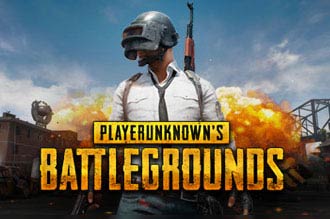 Genre:
Battle Royale
Publisher:
The game is developed and published by PUBG Corporation. It is a division of a South Korean video game company, Bluehole. Before PUBG, the company was known for the game TERA, which was launched in 2011. It was a massive multiplayer online role-playing game that captivated players across the world.
Platform:
Android/ iOS/ Windows/ PlayStation/ Xbox
Gameplay:
Step into a world where you fight it out to be the numero uno. In PlayerUnknown's Battlegrounds, you are up against 100 players on an island in a battle royale. It is a deathmatch to the end and the lone survivor is deemed the winner. Players can join this battle solo, duo, or a team up to four people.
The game starts with you on a plane and you have to decide when to eject and parachute to the island. When you land, you have absolutely no gear or ammunition. So, scamper around for it the neighbourhood—buildings, deserted towns, and land for vehicles, ammo, armoury, and other devices to help you win the battle royale. Once you are loaded proceed to knock off players in your vicinity. You can plunder these players for gear and equipment. Also, the island is scattered with loot and essentials. However, the best stuff is based in the high-risk zones where you are visible to other players.
Each game lasts for 30 minutes and the map shrinks every few minutes to a particular, random area. If the player is not in the safe zone, then he or she is eliminated from the game. You have to stay within the blue walls to be in the battle. This confinement increases the severity of the fight and there are more encounters with other players. Also, stay away from the red zone on the map. These places will be bombed, and you will have a few minutes to retreat from those places. To stay in the game, stay alert, and be on top of your attack.
Editorial Review:
PUBG is a household name for gamers across the world. It is a free multiplayer battle royal game that involves combat, exploration, and socialising. The game offers players two perspectives for playing – first – person and third – person. Each of them has their pros and cons, so find out the best means to suit your combat.
PUBG is one of the best free-to-play games of the 21st century that is still at the top of it game. The thrill, exhilaration, and energy-packed activities is the spice that is holding the interest of players. There is a lot to do and much more to explore in PUBG. You are always on the grind in each round. The gameplay may be the same, but the suspense that is lurking around is unexpected.
Once you complete the round, the player wins in-game currency, which depends on the game's performance. You can use the currency to purchase various items to boost your character and makes customisation too. In this multiplayer game you traverse different terrains such as tundra, cities, jungles, and more. What is interesting is the voice chat option. You can communicate with your team members or foes too. PUBG has revolutionised the way we consume entertainment and it has mushroomed into an online game of the decade.
Challenges:
The biggest challenge is landing in the most lucrative spot—a place that is loaded with ammo, gear, and essential equipment. Avoid landing in water or swarm, which can be infested with other players.
It is important to shoot at the right time. Choose the right weapon that has the right range. Imagine if you fire and miss, it will attract unwanted attention. So, pick a shotgun or SMGs for close destruction. Assault rifles and pistols for mid-range firing and select sniper rifles for long distance pot shots.
Quick Tips:
When you want a loot package, shoot a flare when a plane is flying over. In the loot package are items that are not available in the gameplay.
Upgrade your armour-it offers better protection as well as increases your inventory.
Shoot when your target is stable, it is difficult to hit a moving target and you end up losing ammunition and you will give up your location.
When you are playing in duo or team mode, communicate and strategise with your fellow players to survive together.
Ludo King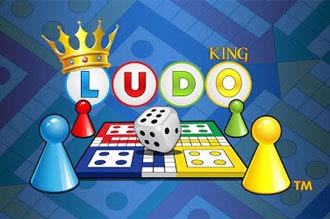 Genre:
Board
Publisher:
Gametion is the company that took a board game and turned it into a free online game. Back in 2008, they were developing games for computers, but quickly saw the future in mobile gaming. Besides Ludo King, they have taken other childhood games such as Snakes and Ladders and carrom and transformed them into fabulous online games.
Platform:
Android/ iOS/ Windows
Gameplay:
In Ludo King, there are two to six players that can join a game. It is played with dice and four tokens, and the main aim is to take the tokens from the start to finish before anyone.
In this board game, there are four colored squares (red, yellow, blue, and green). Each player is assigned a colored square and the four tokens have to move on the common route to get to the heart of the board. So, how do you get to the middle?
The players' four tokens are placed in the yard, that is, the middle of each player's colored square. Only if you roll a six on the dice, you can move one token to the starting square. Only a six can only move your token to the yard. If you roll another number and the tokens are still in the yard, then it is the next player's turn.
Once you have the four tokens in the play are, then you have to decide which token you want to move. Plus, it depends on the number of moves on the dice. In Ludo King, there is a bit of strategy involved. You have to get all the tokens moving at the same pace to the middle of the board. If you roll a six, then you can get an additional roll of the die.
In Ludo King, you can send your fellow player's token back to their respective yard. If your token reaches a square that the other player has occupied, then that token goes back to the yard. The opponent will have to roll a six to move the token to the starting square. This is a great way to slow down the opponent. The other players can try this move on you. However, you can be safe when your tokens are on home column squares. They are safe places, where you are untouchable. The opponent cannot step on these tiles.
Editorial Review:
Our fondest memory about ludo goes back to our childhood, when we are introduced to ludo at a very young age. It is a game, Indians would turn to play with cousins, parents, and friends. Now that the game is available online for free, there are interesting tweaks and additions to the game. In the conventional board game, there are four players, the online version, there can be as many as six players.
Looking back at our childhood, there were times when you couldn't find people to play ludo. With the online game, there are players always ready to roll the dice. In addition, there are different opponents you can choose. It can be the computer, your friends, or even players from anywhere in the world. If you choose to play on the computer, then you have the option to go offline.
Keeping the needs of the players in mind, Ludo King has incorporated an interesting feature. In case you receive a call while playing the game, you will not lose that round. You can answer the call and you pick up where you left off. You also have the chat option so that you can converse with friends. It is in-tune with the needs of the players.
This free online game is compatible with low-end devices. If you have a simple phone, then this is the ideal board game to download. Also, if you experience poor connectivity, then you will not experience any lag or disturbance. If you love playing ludo, then move to the free game that is playable on mobile devices.
Challenges:
Rolling a six is not easy, but you have to, to move the tokens to the starting point. This is the challenging part of the game. What is all the more annoying is when your opponent lands on your token and sends you back to the yard. This move will slow you down because without a six you cannot move the token. One of the best ways to deal with it is to keep on playing and stay positive.
Quick Tips:
What if you roll a small number on the dice, for instance, two? Which token should you move? In such a scenario, move the token that is closest to the starting point. You have to move all your tokens at a similar pace to the middle to win.
Take every opportunity to send your fellow players back to their respective yards, especially if they are in the lead. After all, you want to win.
Brawl Stars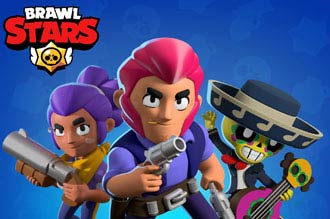 Genre:
Action
Publisher:
Supercell is the company that has been developing and publishing mobile games that are free-to-play. So far, they have released five games and they have all been successful. They include Hay Day, Clash of Clans, Boom Beach, Clash Royale, and Brawl Stars.
Platform:
Android/ iOS
Gameplay:
Brawl Star is a multiplayer game. The players enter different battles that have various missions. As you go around attacking your opponents and collect items such as gems, stars, power ups, and other loot. You will need it to unlock various elements and abilities in the game that will help you improve your gameplay.
In Brawl Stars, you can play solo or team up with friends. You can pick different personalities as your character. They are known as Brawler avatar, which includes ninja, wrestler, robot, cactus, and more. Then you have to select a game mode and start playing. In Brawl Stars, the different game modes are:
Gem Grab: In this mode, it is 3v3 players. You have to defeat the enemy camp and win gems. Collect and hold 10 gems to win.
Showdown: You can play this mode as a solo player or duo. Enter into a battle royal style fight. Take down your opponents to survive. This is a great place to pick up power ups.
Bounty: In this playing mode, it is 3v3. You fight your opponents to get stars. The squad with the most stars wins the match.
Heist: As the name suggests, there is robbery involved. In this mode too, it is 3v3. Each team has to open the locker of the other team's, at the same time protect their locker too.
Brawl Ball: In this 3v3, you get a chance to showcase your football talent. You have to score two goals before the other team. There are no red cards here.
These are the main modes, but throughout the year there are special events. They have different challenging game modes. These games are short and last for approximately three minutes. So, warm up your thumbs and start grabbing.
Editorial Review:
The visuals of Brawl Stars is in line with the other Supercell games. You quickly realise that it will be a fun, free game. When you download the game for the first time, you are put through a tutorial. This helps you a great deal, especially as you can learn the controls of maneuvering your brawler and aiming and firing. Once you attain the skills and pass the training, you are put to test in a Gem Grab game mode. If you crack it, you are allowed to unlock the full game.
The more items you collect, you will be able to unlock different brawlers that come with distinct, basic and exclusive attack ability. There are also Brawl Boxes and Big Boxes that you can open, which has special treats. However, it can take months to unlock all of them.
As for the controls, you use your left thumb to move and right thumb to aim and shoot. You are given limited ammunition, but it gets full at varying speeds depending on the character you have selected. As for your super metre, it increases when you take down your target.
Overall, Brawl Star is an exciting free game to play. The gameplay is easy to understand, the events are interesting, and the interface is appealing to the eyes.
Challenges:
It takes time and practice in handling the Brawler. They are not easy to get the hang of the characters—their movement and firing in the initial stage. To add to it, the time limit is overwhelming. However, keep on playing the game and you will be able to control your Brawler with ease.
There are two ways to aim and shoot—automatic and manual. You would think, automatic is easier to use, but not all players agree. This mode of shooting has its flaws—the impact of the shot is not spot on. You tend to miss the target. But you have the option to select manual aiming. All you have to do is press and hold the relevant button. Your attacks are more effective.
Quick Tips:
There are plenty of Brawlers to choose from. They increase your points and give you heightened abilities. However, it is advisable to test it before picking it in a friendly match.
Every game has its secrets, so does Brawl Stars. If you are new to the game, then you are unaware of the hiding mode—you are completely invisible to the opponent. It is available in every gaming mode and you can try out numerous tactics.
Collect as many gems as possible. Save them to buy the boxes that holds various useful items.
Star Wars: The Old Republic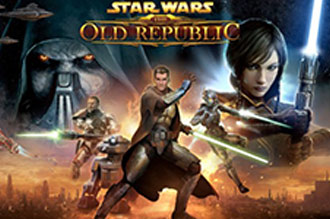 Genre:
Role playing games
Publisher:
Electronic Arts Inc. (EA) is one of the biggest video games companies that have launched some of the biggest games. With their years of experience in the gaming industry, EA has a major stake in the market and their games churn out revenue. Star Wars: The Old Republic is published by EA, but it was developed by BioWare Austin. Some of the other games that EA published are Need for Speed, Mass Effect, Titanfall, Dead Space, Dragon Age, and many more.
Platform:
Windows
Gameplay:
The war has been raging between the two leading power houses—Galactic Republic and Sith Empire. It is a tense time as vital supplies are diminishing, and illicit activities is on a rapid rise. The Sith Empire aims at conquering the Republic shipyard, which is brand new, on the planet Corellia. So, the Republic forces are gathering their troops and allies from all over the galaxy to protect Corellia and defend it from the Sith Empire. The Alliance Commander and the elite force can decide the future of the galaxy depending on which faction they favour.
In this game, the player can side either factions – good or bad and continue on that story line. The player is sent on quests that take him or her through dense, dangerous forests and rowdy, ruffian-filled streets that is laced with illegal activities. However, stay on the mission at hand, discover and explore the planets and take down the enemies.
The Galactic Republic versus the Sith Empire is the biggest showdown and you can be a part of it. Decide the fate of the planet Corellia and the galaxy at large. Star Wars: The Old Republic is a free-to-play game that is loved and enjoyed by Star Wars gaming fans and other gamers too.
Editorial Review:
In Star Wars: The Old Republic has received positive acclaim for the features, music, voice acting, and lengthy gameplay. To play the game, you can go solo or team up with a maximum of four players. Pick a team that is skilled in various abilities to defeat the enemy. Once the team is selected, you are on the planet Corellia. Engage is various missions to unlock new skills and levels. There are daily tasks that may need the assistance of other players, especially heroic missions. In the initial stage of playing, you may face difficulties in handling skills. However, you can train, learn, and practice at various places. In your quest, you will win new items, weapons, and equipment that will boost your character's gameplay.
There is a twist in the character's morality. In this game, you can join either of the factions and each faction has its just and villainous leader. However, the player will face a morality issue, which may not align with the ethics of the player's faction. Say for example, you are playing for the Republic, but you have a dark objective to fulfill. It does not line up with the ethics of the faction. Then what do you do. Also, each player in the group can customize their abilities and use it to their advantage in the game.
One of the interesting features in the game is the voice dialogue. It bumps up the gameplay for the players. Also, just like in Mass Effect, the player has an interaction feature in a dialogue system. Besides this, the players have access to a host of planets and some of the moons. To discover them, each player has their own starship. Explore the galaxy and collect items to help you in completing your quest. The beauty of the game is that players keep coming back to play it even if they have finished playing it. So, get with one of the most exciting games that is free, and it will keep you engaged at length.
Challenges:
It is tempting to skip the initial levels and play the later ones. If you do so then you lose out on the gameplay and the rich story lines that give the characters a full personality. Besides this, you are determined to move to the next level – it is not easy. The levels are interesting, but it takes time and experience. Also, the choices you make for your character will taper towards the fate of the galaxy.
Quick Tips:
When you are struggling to move to the next level, then finish the quests and complete the daily PvP tasks and Flashpoints. These quests will push you up and unlock new features for gaming.
There are several non-player characters that you can choose. However, stick to a single one to enjoy the complete development of the story. The character may also develop a love interest.
Sand Balls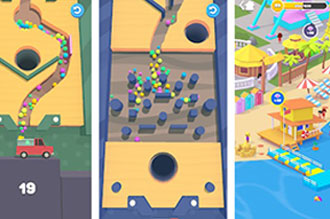 Genre:
Puzzle
Publisher:
SayGames is the company behind the superb free game – Sand Balls. Based in Minsk, Belarus, the game has engaged the minds of children, youth, and adults. It is a fun, easy, and simple game that has you playing it in the bus, train, or taxi. SayGames has other entertaining games such as Turbo Stars, Drifty Race, Idle Painter, Popcorn Burst, and much more.
Platform:
Android/ iOS
Gameplay:
In Sand Balls, the layout of the puzzle is in a vertical sand pit. At the top of the pit are colourful balls that have to be guided through the sand and obstacles to the vehicle waiting at the base of the sand pit. You just have to use a finger to clear the sand and direct them to the vehicle below. You have to get all the balls in the truck to win higher amount of diamonds.
When you complete a level, you receive diamonds that you accumulate to buy different types of balls and effects in the game. Besides, Sand Balls has an alternate universe where you can use the diamonds. It is called Sand City – a place where you can buy property, upgrade it and make them flourishing and lucrative places to win more diamonds.
Sand Balls is a two-dimensional game that mixes puzzle and city building into one game. Also, the game is absolutely free to play. These factors could be the reason why Sand Balls is one of the best free online games to play.
Editorial Review:
It is a super fun game to play anytime and anywhere. It is a great stress buster. The burst of colours is a sight for sore eyes. It is a completely relaxing game that is free to download and play at length. However, the most annoying thing about the game is the advertisements. After every level you have to go through at least two advertisements. Even while playing you have them on the screen. There are advertisements at almost every point in the game. You can turn them off, but it will cost you.
Overall, Sand Balls is an amazing game. You have to use strategy to move all the balls from the top to the truck to gain more diamonds. There are bombs, planks, tunnels, fans, and other obstacles in the sand that deter you from moving the balls from top to bottom. You quickly get the hang of the game and how to navigate around these obstacles or use it to your advantage.
As you finish each level, your performance level is collated at intervals to unlock new vehicles. You use the latest one in the upcoming levels. Also, there are keys in the sand that you have to collect. When you collect three keys, you are shown nine chests. You can open any three chests with the three keys, and you win diamonds of varying amounts. And the diamonds can be used in Sand City to purchase new properties or decorations for the existing ones. Get in on one of the simplest games that spikes excitement and creativity.
Challenges:
There are different obstacles in the game. Some of them destroy the balls and defeats the purpose of the game. So, understand which obstacles are helpful and how to use them to your advantage. As for the dangerous obstacles, you have to figure out how to navigate the balls around it.
Quick Tips:
In order to move all the balls, you have to clear the sand in a slanting and straight way. Basically, the balls have to gravitate to the bottom. So, clear the sand in such a way that all the balls move to the waiting vehicle.
In Sand City, monetize the properties well. The returns in the form of diamonds will help you build a flourishing city that generates more revenue.
Dauntless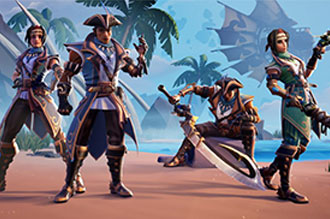 Genre:
Role-playing game
Publisher:
Epic Games is the publisher for Dauntless – a free-to-play game that is a popular action game. However, Phoenix Labs is the company that developed the game, which is filled with supernatural creatures, powerful weapons, amazing graphics, and brilliant storyline.
Platform:
Windows/ PlayStation/ Xbox
Gameplay:
Set on a fantasy planet, Dauntless takes you through a world of untamed creatures that roam the unruly terrains. Once upon a time, the devastating event annihilated the world and unleashed Behemoths, which are monstrous and dangerous creatures. They prey on humankind to survive. However, the humans that are remaining are retaliating as the avatar of a Slayer. Players don this role to kill and defeat these Behemoths.
Along the quests, the players win loot that is loaded with items to craft and enhance the artillery and other equipment. These upgrades are handy to bring down massive and powerful Behemoths. In this game you have hunts – pursuit for the Behemoths. Each of these hunts last for approximately 20 minutes. Dauntless is a fabulous game to play. It has taken on the gaming community quickly and the free-to-play aspect just adds to the craze.
Editorial Review:
The gameplay for Dauntless is pretty straightforward – slay Behemoths. The storyline and narrative are relatively mediocre, but then again, the game is all about slaying, weapons, and completing quests. When you terminate a creature, you receive certain craft elements such as feathers, scales, hide, etc. You use it to create armour and weapons for the combat. Also, these Behemoths have their weaknesses. To take down an icy, cold Behemoth, you need fiery weapons. You can source these from fiery Behemoths.
Another way to upgrade your gear in the game is to increase your ranking or mastery. When you use a weapon frequently and slay certain monsters, your mastery increases. This will improve your gear, lead to better upgrades, and unlock other items. If you play regularly, you will be rewarded accordingly.
An interesting bit of information – the player can absorb the strength of the monsters. Their power and parts are converted into strong gear. Even the dyes, cells, and transmog stones allows you to personalise the look.
Dauntless offers players to enter the game as a solo player or you can team up with four people to slay the Behemoths. You can also team up with people from all over the world. The game is progressive, and you build your character in terms of strength, gear, and abilities. It is truly a fantasy world that takes you through a realm of unbelievable creatures.
Challenges:
There are some Behemoths that are tough to defeat. Their health level declines not as fast as you wish. Instead your health is diminishing. Shoot a flare in the sky inform your pals that there is a behemoth in your location. Another challenge is getting away from the behemoth – it consumes your stamina. You do not want to be their dinner, but you want to be the conqueror. However, each behemoth as a way of maneuvering. Study their movements, to understand when to dodge and contain your stamina.
Quick Tips:
The player is nestled in one of the most idyllic fantasy worlds. So, take time to explore the place for plants and other resources that will come in handy as crafting material. Do this before going on a hunt to kill the behemoth.
If there are a number of players, then the behemoth's health will be high. One way out of it is to attack the behemoth solo and come out of it as a survivor.
There are many behemoths in the playing field, but only if to kill certain ones attached to the quest. If you complete the quests, then you can progress to the next one. In case you are not sure the behemoth to hunt, just click on the creature on the map. It will tell you the quest.
Asphalt 9: Legends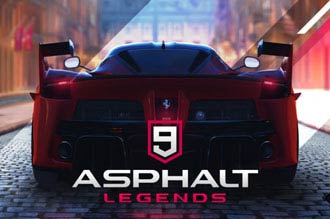 Genre:
Racing
Publisher:
Gameloft is the brains behind one of the most popular racing games. They have developed and published Asphalt 9: Legends. In the late 90s, Gameloft realised that mobile phones will be the future of entertainment. So, their main focus has been to develop mobile games. For instance, they have adapted Prince of Persia and Tom Clancy's Splinter Cell from console to smartphone.
Platform:
Android/ iOS/ Windows
Gameplay:
The premise of Asphalt 9: Legends is to join races and drive to the finishing line before your fellow players do. However, it is not just another racing game. This game has a lot more to offer compared to the other racing games.
You have three modes of gaming that can be broken down into:
Career Mode: This is single-player game where you need to finish different races or chapters.
Multiplayer Mode: This mode if filled with thrill. You are racing against other online players in real time.
Events: The platform has daily and weekly competitions that you can enter and bump up your credibility.
You can join any of the three categories of races in Asphalt 9: Legends, such as:
Classic: In this category, there are particular number of racers and you have to beat them.
Time Attack: In this category, you have to cross the finishing line before the time runs out.
Hunted: Can you drive away from the police? In this category, the player has to escape the police in hot pursuit, without crashing or running out of time.
It is one of the best free online games that will have you enthralled in the gameplay. The rich experience of the developers is visible in the game. From the options to the excitement on the streets, Asphalt 9: Legends is a top-notch speed game.
Editorial Review:
Asphalt 9: Legends is the ninth installation in the Asphalt Series that is packed with more power. You are in the front seat as you whizz around the streets in hypercars. If you love the power of the engine and the rush of speed, then get this game, which is available for free.
One of the first things to strike you is the controls of the game. In this edition, the developers have introduced new changes, which is a default control that is called TouchDrive. This feature allows the player to be in control of maneuvering the beast. You can decide which side the car should turn, drift, use nitro (power) and change a path by swiping. However, the player has no control over the mechanics of the car—accelerator, brakes and turns itself the car.
What makes the game appealing is the powerful visuals that transports you into these hypercars. You feel like you are in the driver's seat, driving super-fast on the streets and past the other cars. This is due to the high-end graphics. It beautifully encapsulates the speed and thrill. The detailing in the graphics, whether it is ice, smoke, or sparks, throws you right into the game.
What drives the game are the unattainable cars! There is a plethora of cars that are available to the players. You can unlock and drive approximately 75 cars and counting. Speed the streets with the best names in the automobile industry, but you have to start small. At the beginning of the game you start with a simple car, the Mitsubishi Lancer Evolution X—it is the lowest rung car. As the game proceeds, you can unlock mean and fabulous cars. You can also customise your cars. All you have to do is acquire blueprints of it by winning them in races and then you can personalise it, inside and out.
Asphalt 9: Legends is one of the best racing games that are free to play. Although it free, it does not skimp on the graphics, gameplay, and detailing.
Challenges:
Nitro boost is one of the aspects that gives your car the necessary power to speed. When you use it is vital and controlling the car in this mode is challenging. If the timing is wrong, then your car is pushed back a few positions. To use it to your advantage, time the use of Nitro.
Quick Tips:
For a bigger power boost, you have the option of Perfect Nitro and the perfect time to use it is when you are closer to the finish line. Tap on the button once and wait for a small blue line, then tap it again but for a longer duration for a more powerful boost.
During the race, there are flags dotting the streets. Collect as many as you can. It will help you unlock different modes and help you progress from one season to the next.
Want to earn extra cash? Play the race again. You can use the money to upgrade your car.
City Mania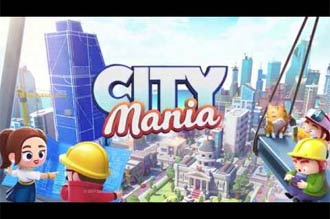 Genre:
Simulation
Publisher:
The makers of Asphalt 9: Legends is the publisher of City Mania. Gameloft is the brains behind these two amazing games in their own rights. They are polls apart in every aspect, but they are successful in their own genre. Gameloft has a stealthy gaming reputation in the industry, and they are using it to publish some of the most engaging games.
Platform:
Android/ iOS/ Windows
Gameplay:
City Mania allows you to be the boss of a city. You are in charge of the construction of homes, factories, hospitals, fire station, farm, and other buildings needs for the city. You get to upgrade these structures too. You get to employee people to the establishments.
You start off building a town, but you quickly see a flourishing city before your eyes. Even the citizens of the town or city are colourful characters that you have selected to populate the town. Beside the people, the landmark in the city can be colourful too. You can incorporate beautiful buildings from around the world such as the Eiffel Tower, the Tower of London and the Leaning Tower of Pisa. It is like having your favourite places in your city.
There is a lot to construct and build in the city. It will help you mint revenue too, which you can utilise to decorate the structures in the city. City Mania is the most common city-building games that is available for free.
Editorial Review:
When you start the game for the first time, you are asked for your age and gender. Then you are introduced to a barren land with a couple of buildings. Through a tutorial, you understand the various aspects such as the different houses, factories, farms, etc. that will populate your town.
A town needs to have people for it to thrive. In City Mania, you have a number of interesting characters that have a funny side. For instance, you have portly Sergeant Morecake, and the uber-macho builder guy, Forest Manley, among others. Collect them as the game progresses and fill your town with these adorable people.
In this game, you are the architect and the sky's the limit. You can combine buildings to form tall skyscrapers and unlock specialisations. Unlocking them gives you the ability to build the city in different directions and expand your collection. Your town can have specialised buildings such as Sustainability, Commerce, Education and Entertainment. Choose which one suits your strategy best!
Challenges:
You are dreaming of building a beautiful city, but the raw materials are limited. You have the factories in place, but the production is slow. Getting money, sourcing the products for construction, and upgrading structures take time. Even if you watch advertisements and suggested videos, it is insufficient.
Quick Tips:
You can also visit your friend's city and find out how is a better builder. When you are there, borrow some ideas to bump up your city.
Also, if you are in dire need for raw material or you cannot source the items for upgrading then head to the marketplace.
Pokemon Go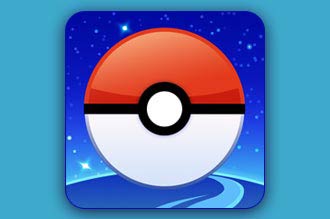 Genre:
Adventure (augmented reality)
Publisher:
Niantic, Inc. is a US-based company that is exclusively into augmented reality. Their mission is to develop products that use augmented reality that ranges from entertainment to robotics. You may have heard or played their other augmented reality games—Harry Potter: Wizards Unite and Ingress Prime. They are transforming gaming one game at a time.
Platform:
Android/iOS
Gameplay:
Pokemon Go is a blend of the computer-generated and real world. The game forces you to step outdoors and discover the real world which seamlessly works in accordance with the virtual maps. So, pop out of the house and go on a Pokemon hunt—seize creatures from the series with a Poke Ball. A ball that captures them. Each of the creatures have extraordinary capabilities and talent. There are different Pokemon species in different parts of the world, so it is a very exciting game if you are a traveller. As you go on this hunt, you are awarded Candies and Stardust, which boosts the abilities of the pokemon.
Once they are powered up, they are set to compete is gym battles. Win the battle and seize the gym and get involved in the gym business. You can also team up with trainers at the gym and capture Pokemon during Raid Battles.
Editorial Review:
If you have watched Pokemon the Series—the anime TV show in your childhood, then you are likely to know the furry creatures from this universe. If you are new to it, then Pokemon is a concept by a Japanese company that used to develop video games in the 90s. When Pokemon Go was introduced as an Android game, millennials and Gen Y quickly picked up the game. This game is about capturing various creatures in your neighbourhood—this is where the augmented reality comes it and bump up your numbers.
This game has become a major brand in the sense, people around the world can buy merchandise, enter in global ticketed events online itself, and you are introduced to new Pokemon every now and then. The game is progressing every time, so you are curious to play it.
In terms of graphics, the beauty of augmented reality comes to life. It is amazing how the real-world maps sync with the virtual one. From roads to intersections, you are capturing Pokemon wherever you go. This is possible because the game uses your smartphone and GPS signal. That is the reason you can see Pokemon appearing on the roads in real life. One of the ways to sense if there is a Pokemon nearby is by the rustling of the grass—go closer and they will appear.
One of the pitfalls of Pokemon Go is that it needs really good data connectivity like 4G. The game also drains your battery quickly. You will need to lug around a portable charger to stay tuned to the game.
The other minor technical problems include an opaque interface—as if there is a white filter. Also, the mechanics of the games is poorly explained. You are told want needs to be done in the initial stage of downloading, but you are left in the dark when it comes to operating the game.
That said, the best way to enjoy playing the game is to head outdoors. So, if you are travelling, this is the ideal game.
Challenges:
If you have downloaded the Pokemon Go for the first time, then note that you are left on your own to understand the controls and learn to master them. There is no tutorial to guide you through the controls or the aspects of the game. However, with practice and in time, you get the hang of it and understand the various features of the game.
It is a challenge to power up your Pokemon. One way of doing it is by feeding on candies. However, this is one of the rookie mistakes players make - they focus on powering up their Pokemon. For the optimum utilisation of the Pokemon's power, boost their experience points (XP). Maximising your XP ensures you move to the new level, which in turn gives you additional elements and features.
Quick Tips:
You need to build an army to fight with in Gym and Raid battles. So, you do not have to carry around every type of Pokemon.
One way to save battery life is to turn off augmented reality mode. The environment remains the same and you find it easier to catch Pokemon.
Engage in raid Battle fights that you have an opportunity to win. If you lack powerful Pokemon then you will lose. Check the power of the Pokemon in the Raid Battle before you start.
Shadowgun Legends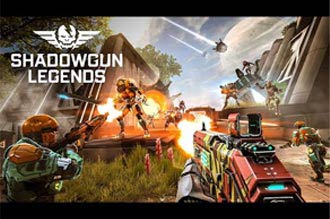 Genre:
Action
Publisher:
When it comes to action online games for mobile devices, then Madfinger Games is one of the best developers and publishers. Shadowgun Legends is their brainchild, but they also have other games that are popular such as Dead Trigger, Unkilled, Samurai 2: Vengeance, Monzo and others. This Czech gaming company is a decade old, but it is developing some of the most engaging games steadily.
Platform:
Android/ iOS
Gameplay:
The Shadowgun Legends has a classic alien invasion storyline. The earth is under attack and aliens have devastated it. In this game, the player can traverse four planets to engage and complete various tasks that amounts to more than 200 missions.
At the start of the game, the player gets to select a male or female soldier from the options as the character. You then move to the Hub where you can access the objectives from non-playing character, sports bar, casinos, etc.
Complete the mission to move to the next one. However, there are different missions in the game, which we will look at later in detail. On finishing the task, the player wins rewards and experience points, which is useful for upgrading and improving gameplay. Shadowgun Legends is a game that allows you to discover other planets, pushes your gaming skills, and opens up various modes of playing. Even though it is a free game to play, Madfinger Games has not skimped on the quality. It brings the PC visuals to your phone, at no cost.
Editorial Review:
If you did not know about the game, you would have thought it was a computer or console video game. Shadowgun Legends is actually a mobile game that is available for free.
The game offers players two playing modes: player versus environment and player versus player. Within them are other options, let us break it down.
In player versus environment, you have these playing options:
Story Mission: This is the main storyline of the game that takes you through a list of tasks and progress through the game to reach the endgame. With this option, you can enter as a solo player or duo.
Side Quests: You are assigned interesting objectives that diverts you from the main mission. However, it is an adventure to go on them. In side quests, you can play it solo or duo.
Operations: Go on quick tasks to assist other players in daily operations that are taking place in other parts of the universe. Here, you are playing in co-operative mode.
Dungeons: This is an interesting option to undertake. Form a group of three players to go on a mission to decode enigmas and defeat the boss.
Arenas: Get pumped up to take on a surge of enemies coming your way. Head into arena mode with two other players and survive the rush of enemies coming at you.
The player versus player option is a fast-paced game. These are the different types of modes:
Duel: In this mode, you are pitted against an opponent. The player to score five points first wins. Also, there is a time limit of 5 minutes. In case, neither of the players score five before the time runs out, then the player with the highest points wins.
Ascendancy: In this mode, there are two teams with fours players in each team. Here the teams have to gather trophies from the killed players. The team that scores 20 points or closest to it in five minutes wins.
Elimination: There are two teams of four players each. If a player dies, he or she is respawned, but there are fixed number. The team that loses all its abilities to respawn, loses the game.
In terms of weapons, you have over 600 artillery to unlock and collect. It includes guns such as Pistols, Assault Rifles, Sub-Machine Guns, Heavy Machine Guns, Shotguns, Sniper Rifles, and Rocket Launchers. To add to it, you have more than 1000 armour pieces to source. For instance, you have paint cans, Skins, Stickers, etc. You can also create your own armour set too.
At the Shadowgun Hub, you can unwind, socialise with others, party, receive missions, and chat with friends. You can also form battle squads and guilds in this space.
Challenges:
In most action games, players have their favourite weapon and stick with it. If you do the same in this game, then you will have a tough time. Sticking to your gun is various missions will cost you heavily. In Shadowgun Legends, the different playing mode calls for a select gun. There are specific guns for multiplayer or solo options. For example, a sniper is useful in a player versus player contests, but a rocket launcher is better to defeat the ruthless boss.
Quick Tips:
When you first join the game, play the story mission till you are experienced at the gameplay. If you jump into other quests, you will be killed off quickly. The initial mission helps you improve your skill sets, collect a trove of rewards, and increase your levels.
When you enter a battle, you can have three weapons. Select them wisely based on the mode you have selected.
Collect ammunition by stepping on the bodies of the enemies. For a bigger bounty, look out for the heads of the aliens. You can strengthen your armoury and gear with it.