5 Valentine Gift Ideas for Rummy Lovers
|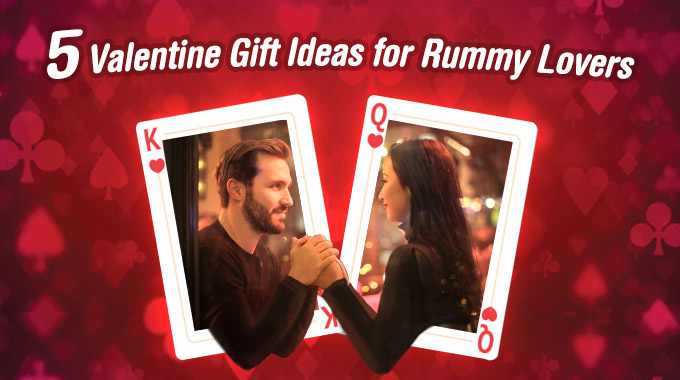 There is one thing that is almost infectious and that is the Valentine month of February. No matter, how much we say that it's really a western phenomenon, something that mostly college kids love, we all want some kind of romantic gifts coming our way as well. Even though you may be well past the teddies and chocolates and perhaps even giving flowers, there are smart gift ideas that every rummy lover will absolutely love. Check out these five valentine gift ideas that you can give any rummy lover and will be appreciated completely.
#1. 52 Messages of Love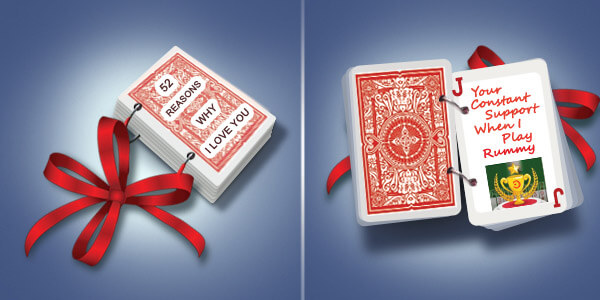 Well, this is pretty simple to do. The only thing you need to spend time on is finding a deck of cards that is plain back, instead of some design. Now just take a permanent marker and write 52 messages for your partner that hold importance to you. Do it from your heart, and you will not take more than one hour to prepare this gift from scratch.
#2. Polaroids on cards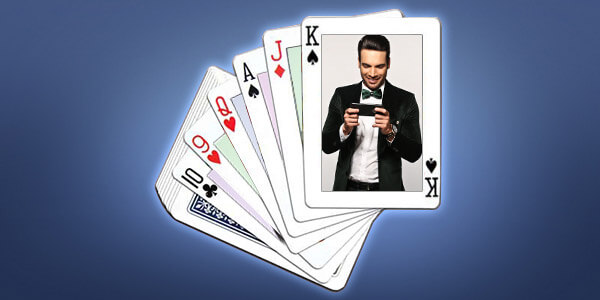 In our world of selfies, there are some moments that are beautifully captured and demand to be printed and remembered. You definitely have pictures like this in your phone or camera. Just take polaroid size prints of these pictures and add them to rummy cards. You can just pick the best handful and make cute picture messages out of them.
#3. Romantic Coupon Offer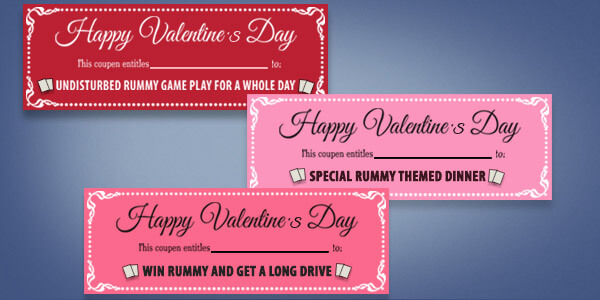 When you play rummy online, one thing that you are always looking for are offers and coupon code running. How about grabbing this concept just in a more fun way. Give coupons like,
undisturbed rummy game play for whole day
special rummy theme dinner
pick your personalized theme t-shirt
Win rummy and get a long drive free
These are just suggestions. You can add any coupon that you think your partner will absolutely love.
#4. Valentine Phrases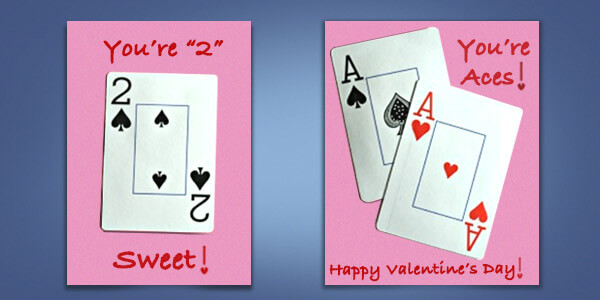 Just like there was the concept of romantic coupons, one more thing that you can present as a Valentine gift is matching the cards with phrases. Yes, a bit of innovation is required from your side. Here are some phrases that we could think of.
Aces: You're Aces Valentine!
2: You're "2" sweet.
Any two cards of the same number: We're two of a kind.
Queen: You're queen of my heart.
King: You're King of my heart.
Joker: No Joking! You're my Valentine!
Any card: You suit me.
Any card: I'm betting on a Happy Valentine's Day.
Any card: You're the real deal!
Of course, you can just do a rummy game download and experience the real thing on your mobile. Playing offline rummy is just a thing of the past. But you definitely have the cards with you and now it makes a great gift as well.
#5. Make scratch cards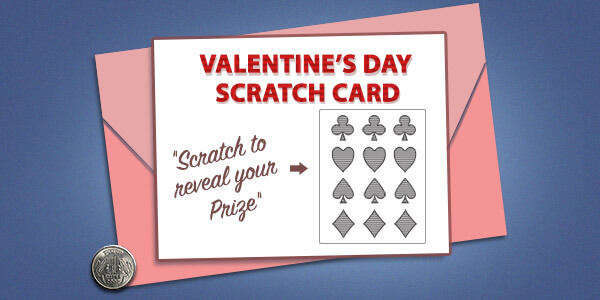 Write some fun offers behind the playing cards and put a transparent tap on it. Then make a mix of 1 part dish soap to 2 parts silver paint. Now apply this over the tape. You will have to do at least 3-4 coats of this mixture. Let each layer dry and then apply the next. Once it dries, your scratch cards are ready.
Try these fun ideas on this Valentine's Day and make fun rummy based gifts.