Five popular card games to play online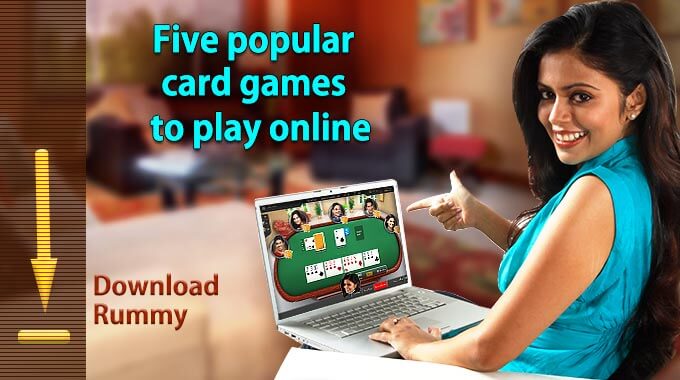 With arrival of smartphones and inexpensive access to the internet, it was a given that world would go online. You can do anything and everything on the internet now – connect with strangers, search for information, buy groceries and what not. It is not surprising that entertainment and gaming industry is gradually moving from offline to online mediums as well, one of the perks being you can now play your favorite games with other players instead of bots.
Playing card games has been India's favorite festive time and evening activity since many decades, and why wouldn't it be. Card games are not only entertaining but also profitable when played for real money. It is better when you play it online because you can play at any time, from anywhere, and from any device, and with millions of players over the internet. We have listed five popular card games that you could play online below:
Rummy: Everyone is playing rummy these days. It is one of the most popular games played online. If this doesn't convince you to start playing rummy, that is in case you aren't playing it already, then we wonder what might. You can download rummy directly from our website rummycircle.com and also go through rummy game rules while the game gets installed. It cannot get any easier and convenient than this.
Poker: It is an international card game. There are players who make a living by playing poker and there are many international tournaments organized throughout the year where the best poker players from across the globe come together to play their favorite game. If this is the scene offline, you can imagine the scale at which poker is played, when the barrier of time and distance is eliminated.
Teen Patti: Teen Patti is also known as Indian poker because it is similar to poker except that the players are dealt 3 cards each instead of 5 cards. It is one of the most popular games played in India, especially during Diwali in northern states of the country. Players who like quick thrills play Teen Patti. Being able to bet with any limits and playing blind – are what pulls players to this game.
Blackjack: Blackjack is also one of the most played casino games in the world. It is played against the dealer instead of other players. It is so popular because blackjack is very easy to learn, easy to play and requires skills to win. Just like poker players, there are players who play blackjack and make a living. There are international tournaments held throughout the year that you can participate in if you love playing blackjack – of course, both online and offline.
Bridge: Bridge is played in partnership unlike the other games on this list. Bridge is also one of the most popular card games played worldwide, and it is played both online and offline. Bridge uses your memory, visualization and sequencing skills, and there are researches to prove that playing bridge intellectually stimulates you.
Also Read –
List of 10 most popular online card games in India
About The Author
Vaibhav Aggarwal
Author, blogger, marketer for RummyCircle.com platform which is the largest platform to play online rummy in India with more than 10 Million registered players.