How to confuse rummy opponents to win the game?
|
The game of Rummy is often won when you can outsmart your opponents. All that is expected of you is to arrive at an "educated guess" with the help of which you can predict your opponents' moves. By constant practice, you will come to know as to how to force them to make certain moves that will be useful for you to complete the sequences. You can achieve that by fooling or confusing your opponents. The first and foremost thing that you should remember is unlike in traditional Rummy, your opponents will not be acquainted with your playing style or read the body language of yours online. Hence confusing your opponents will be all the more easier in online 13 card game.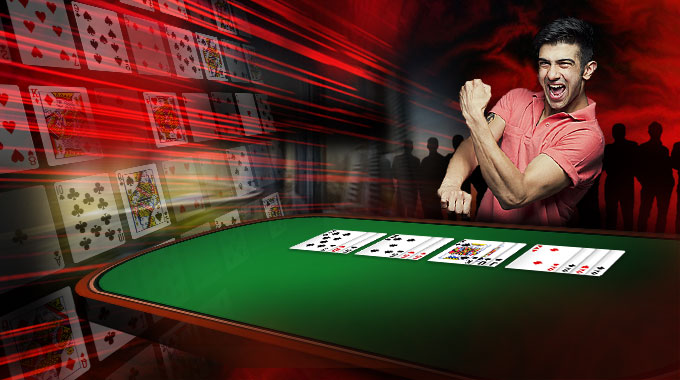 Getting the cards that you require:
As an experienced online Rummy player, you can push your opponents to discard the cards that you want. If you are looking for a Queen of hearts or a diamond to form a set, with you already having the Queen of clubs and spades, you can choose to discard the King of hearts. When you do so, your opponent may be discarding the Queen of hearts thinking that you are not forming any sequence with it, unaware of your intention. You can thus pick up the card and form the sequence easily.
Picking up unwanted cards:
As an Indian Rummy player, you should ensure that your opponent is not able to guess the sequence that you intend to make. If you leave any clue for him to gauge that, you are never going to get the cards as your adversary will deny you the opportunity to form the sequence. So how should you try maintaining the secrecy? Well, one way of dealing with this situation is to pick up unwanted cards from the open deck. This will mislead your opponents to think that you are planning to make a sequence with those cards. Because of this confusion, he may in turn discard the ones which are useful to you. But hang on – when you are picking up a random card to confuse your opponent, just be sure the ones that you picked carry only lesser points so that even when your opponent declare, you will be losing only with fewer points.
Bluffing:
Bluffing is one of the strategies which can be used to confuse your opponents. You can do so by making him to think that you are about to win the game. You can do this by taking cards more from the open deck. Likewise, you will be able to give the same impression to your competitors if you start discarding the lower value cards first. If you can confuse them by this art of bluffing, he will be forced to fold his hand.
The aforesaid strategies are frequently used ones by online Rummy experts to outwit their opponents. By regularly playing the game, you may invent even better ways of trapping and forcing them into submission.
Rummy is all about Skill – The skill to judge your cards and your opponent's behavior. A smart opponent will be doing exactly the same with you. Keep these rummy tips in mind and you could trick your opponent to revealing his moves or misreading yours.