Prerequisites for playing Rummy on Mobiles
|
The popularity of online Rummy game started growing leaps and bounds ever since it was made adaptable to play "on the go" through mobile phones.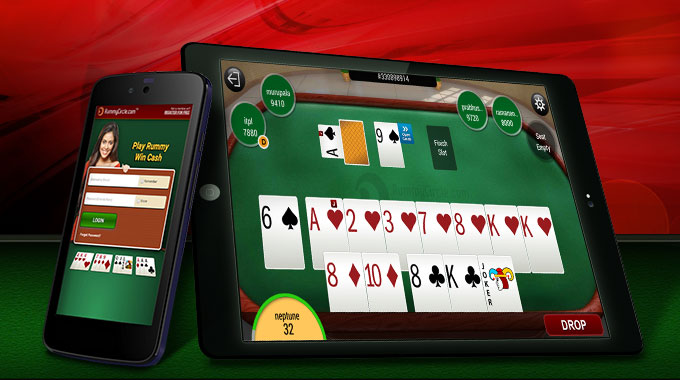 Although there are numerous other Rummy sites available which operate on mobiles, RummyCircle excels every one of them through sheer elegance and user friendly options. Are you geared up yet to have a shot at it? Here are the prerequisites that you need to know before playing the 13 card game of online Rummy on mobiles.
Downloading the app:
RummyCircle introduced an app to be compatible for all Android mobiles which, needless to mention, has brought revolution to the world of online Rummy in India. To be able to play the game faster, you need to download this app on your Android mobiles. The process of installation is quite simple too. Just give a missed call on the number 08080894422 in return of which you will be sent a link through SMS. You can download the app by clicking onto that link, following the instructions given step by step. The downloaded app will be seen in the notification bar. For installing the same, go to your mobile settings, click on the 'security 'and check the option 'unknown sources'. Then you will be allowed to install the app. Alternatively, you can also download the app by scanning QR code. Download rummy app to play rummy online anytime anywhere at RummyCircle.com.
2G Internet connection:
You need not buy a costly mobile phone with umpteen number of options for using the RummyCircle app. Of course, you need to have a touch screen phone but it is alright even if it you buy a basic model with only 2G internet connection. That is the beauty of this app which does not require any faster connections to operate. This is the minimum requirement of the phone that you need. Just make sure that the phone you buy has landscape mode. Only then you will be able to view all the cards at one stretch.
For non-Android users:
What if you do not have an Android supported phone? You need not get disappointed even then. There is a way out for you. RummyCircle has an exclusive mobile website link for non-Android phones. Just type the link "m.rummycircle.com" which works on browsers like Chrome and Safari and enjoy the game to the fullest.
For RummyCircle, members' interest has always been the key which is why it has explored every viable option to help you play the game in the most convenient fashion you would love to.