Top 5 Strategies of Rummy Winners – Revealed. Don't miss the 4th one!
|
"Since I have not won, the game must be fake."- This is one complaint we often hear from players. Let's try and understand this; If there are 6 players on a table, only one wins and 5 lose. So the number of winner's will always be lower than those who don't win. That's why we emphasize on practice. But practice doesn't mean to play the game multiple times. It means to learn from your mistakes, hone your skills, and apply them to each game you play.
Last week we wrote about 3 mistakes to learn from. This week we bring to you 5 tips or strategies –straight from those who have won big cash prizes. Read, learn, and get inspired for a better game experience.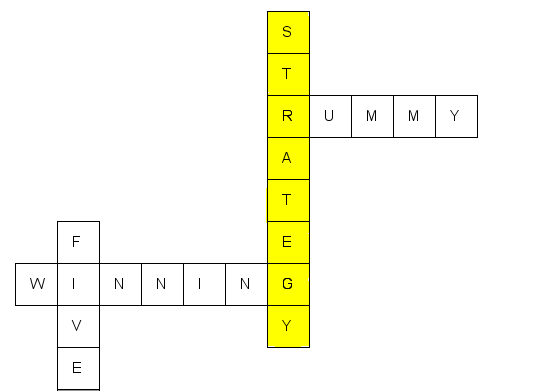 1. Surendar T wins Rs 10,000 every week: This Flipkart employee from Chennai has been playing rummy for a couple of years. He wins Rs 10,000 on RummyCircle every week! Surendar has a simple strategy, "I only play if I get a joker and an original sequence in hand. Otherwise, I drop." Surendar empahises that it is not essential to play every hand but to chose wisely which hand to play and which to drop.
2. 65-year old Gopalakrishnan KD wins Rs 1,000 regularly: This retired serviceman from Chennai has one tip for the newcomers – trick your opponents into throwing the card you want. He elaborates with an example, "If you want 6 of clubs, then you should discard a card of the same value (6 of any other suit) or the upper-value card (7) or (8), so the opponent thinks you don't need the card of same value and he/she discards the card that you want." This skill can be honed with with practice and experience.
3. Siva Kondeti won Rs 43,000 and bought a laptop with it: This businessman from Andhra does not trust luck when it comes to Rummy. He only trusts skill. "I decide to play or drop a game based on the cards that I get. I need to have enough jokers or a connecting open card to continue playing. This way, I rarely have to middle drop," he says. This indeed is a great tip to save points!
4. Lingaraj MK won Rs 2.5 lakh and a foreign trip in the Diwali Rummy Tournament. This 27 year old IT professional from Chennai learnt how to play Rummy on RummyCircle. "I consider various strategies before playing any hand. For e.g. if I have a joker and a sequence, it's a good hand to play; or if I have 2 jokers and possibility of a sequence, then also I play. The possibility of sequence can be checked by seeing your cards – if you have 9 or 10 of diamond so it is possible to get 8 or J of Diamond. This is the strategy I follow to continue with any
hand, else I go for initial drop," he says. Watch full video

5. SS Reddy wins Rs 5 to 10 thousand regularly in cash tournaments: This businessman from Vishakhapatnam claims that to play rummy, skill is very important. "With practice games you can improve your skills. You should be able to guess the moves of the opponents – which player is discarding what cards, how is he playing and so on. To judge the opponent you need experience. Once you gain that experience, you improve your chances of winning," he says. His final advice to the players is to Just Play Safe!
But by honing your skills, you can minimize losses and maximize the gain. As this is the only opportunity to make money online in a fair, legitimate and fun way, start playing today!