What it takes to make a difference this Diwali
|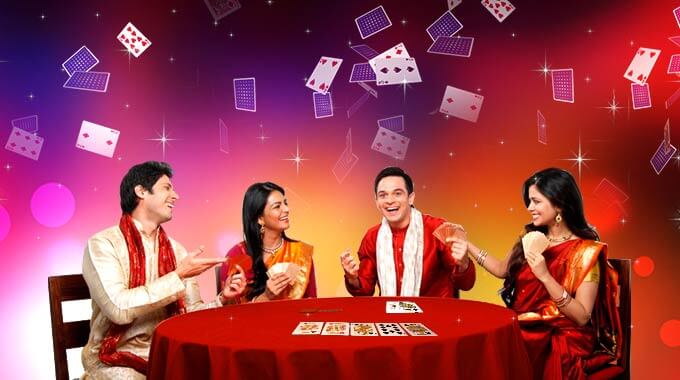 We are just a few days away from Diwali and each of us want to make it grand and better than last year. With traditions and colorful decorations, Diwali touches our hearts in many ways. But how do you make it different that really has an impact. Here are some ideas that can completely turn your Diwali concepts around.
Go natural rather than electric
Almost all of us burn a big hole in our pockets by putting strings of lights and bulbs all around our home. Of course, the tradition is to remove darkness. But there are other ways as well that is not going to pinch our pockets so much. Go for the traditional ways with diyas and tea lights. They look pretty, are inexpensive and eco-friendly as well.
Meet them rather than go social
For once, don't wish your family and friends over Facebook and other social channels. Instead, walk up and wish them. There is nothing comparable to seeing happy faces on the festival. Also take out time to meet people who may be living right next to you. When you bring positive vibes inside your home, then it becomes Diwali in the true sense.
Play rummy online for cash
On Diwali it's tradition to play some card games like Indian Rummy. If you feel you are not getting the buddies to play the game, you can log onto RummyCircle and enjoy different cash games and tournaments that are on. Also, if you are confident about Rummy games, then you should definitely try out Diwali Rummy Tournament with a Grand Finale on October 29.
Online rummy makes things simple, you can play online right from your mobile and at any time you want. You can download rummy app in your mobile to play rummy anytime anywhere. The Diwali Rummy Tournament has a prize pool of 3 crore, so it is the best rummy players aiming for the grand prize.
Add flowers and colours and stay away from crackers
Rangolis come ready made but does it give the satisfaction of the handmade colourful designs. How about adding a lot of flowers and colours and welcoming the New Year with a positive spirit. And of course, the Diwali night looks incomplete without crackers lightning up the sky. But, there are other ways to celebrate as well. Why add to pollution, wake up to haze and have the chance of accidents. So, this year spend your money on sweets and other wonderful things and stay away from crackers.
So, no matter what's your style of celebrating Diwali, welcome a difference and enjoy this festival of lights the fun way.
Happy Diwali!