Exercise your brain with these free mobile games
|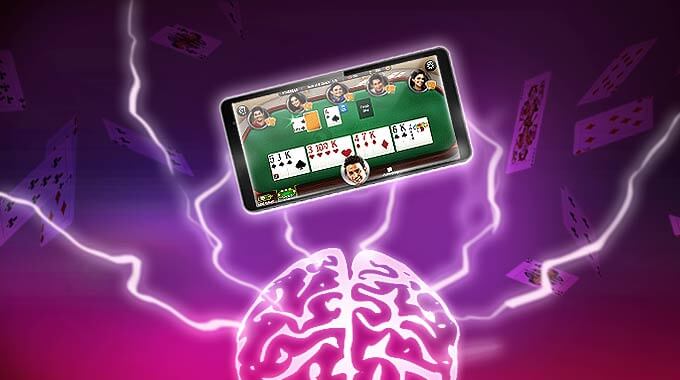 We are all concerned about our physical fitness and how we look. But how many of us think of exercising our brain? Yes, the brain also needs a fitness regime and it is not very difficult to achieve it. Check out these great games that can push the right buttons and make you think in an analytical and sharp way.
Brain Dots
If you love physics, then this is one game that you would absolutely love. The goal of the game is pretty simple, you need to bump the two dots. But, of course joining dots is really not that simple here. You have to draw lines, shapes and make combinations that joins the dots together. What makes it extremely fascinating is that the answer is simpler than you think.
Online Rummy
Normally, people avoid card games thinking it has luck involved, but rummy is a card game, that is absolutely based on skill. How you make your moves, decide if you can win the game or lose it. How the game works is, it makes you think quickly what hands you will form, what moves you had made earlier, yes, your earlier discards and even what moves your opponent is going to make. Sounds too much? Well, try this game and see how smoothly it moves. You can rummy game free download in you mobile phone to play rummy anytime anywhere.
A Clockwork Brain Training
You must have heard about this game before. The game focuses on exercising your memory, reasoning, language and attention skills, packed with multiple challenges. You have to match speed, timing and observation. It is loaded with complete graphics and is a fun game to play.
4. Unblock Me
Puzzles are always fun and if you are one who completely digs into it, then this brain game is for you. In this game, you have to slide the wooden blocks to clear a path to make an exit. The trick is that these blocks can only move in the direction of the wood grain. So, you have to put your problem solving skills to the best use to win this game.
Who is the winner here?
Yes, each of these games are quite unique and different from each other. But, if you have to pick one of these, what should be your choice. Well, you should definitely try online Rummy. One very clear reason for this is, that with every game you play, you win real cash. So, when you pick a quick cash game and actually win it, you get cash right in your account. Even with a time of around 10 minutes, you can win cash prizes.
So, what will you prefer to download on your mobile and play in your free time?
Also Read –
Don't Miss Out These Top 10 Online Games in 2018
Play Online Games to Kill Your Boredom