Fun Things to do in the Summer with Friends
|
With the mercury level soaring relentlessly day in and day out nowadays, we are quite often advised not to venture out by newspapers and TV channels.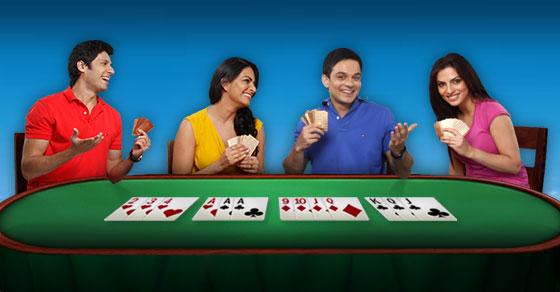 Unfortunately, we are made to spend our weekends sitting at home, as a result, having nothing left to do. To conquer this period of boredom which is likely to last for a while from now, there are a few fun filled activities in which we can have ourselves involved and successfully deal with the summer season effectively much to our satisfaction.
Acquaint with Rummy rules
In the modern day, it is the game of online Rummy that rummy rules and hence you need to be acquainted with all the Rummy rules. Sitting at home in any posture that you are comfortable with, you can play this game. There is absolutely no restriction whatsoever as to what you should do while playing it. You can spend one full day playing this skill game. When you are with friends you can even play traditional Rummy, which can enhance your skills and prepare yourself for a bigger test in online Rummy as well.
Go for a vacation
Plan for a long vacation with friends who are experts in playing online Rummy which is the most happening game on earth right now, preferred by majority of people during their past times. Utilise the travel time or any spare time which you get during your vacation by enjoying a game or two. Have expert friends seated with you who can help you along whenever you are stuck and look vulnerable. Have fun and make it a trip to celebrate.
IPL matches
There is not an evening without an IPL match scheduled in summer nowadays. If any match is happening in your city go there and enjoy the same with friends. On the other days be glued to television, watching it. And yes, do not forget to utilise the gap that you get between two innings. Be adventurous and play a game of online Rummy, duly taking advice from your friends who are sitting beside you.
How about swimming
Swimming keeps your mind and body fresh. A few hours of this activity provides a stress free living. So, how about going for the same early morning before the sun is out along with your friends? As it helps in eradicating stress, you can relax and indulge in the game of online Rummy in the entire day. The game requires you to be cool and composed which is why it is important for you to get on with this activity.
Karaoke singing
Just in case you are contended with playing online Rummy the entire day, you need your mind to be fresh to continue the same with the same energy the next day. It is a kind of relaxation that can stimulate your mind, body and soul. So, why not organise a Karaoke singing for a couple of hours with your friends in the evening before you go to bed? This is one way of easing the stress too.
Also Read –
Play Online Games to Kill Your Boredom