8 quick pointers on how to choose the best site to play Rummy
|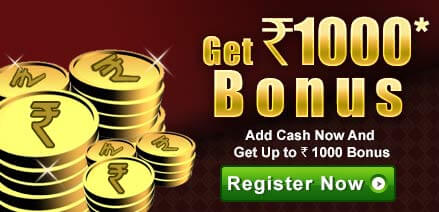 We are spoil for choice when it comes to Rummy these days. But how do we know which site offers the very best Rummy experience? Well, here is a checklist you can refer to before putting in your money in Rummy
A Checklist before indulging into the exciting world of Rummy
1) Safe & Secure: Safety and security are the biggest thing to look out for. You would be making money transactions and providing your personal details. Naturally, it is best to opt for a website that has Secure Sockets Layer (SSL) security so your sensitive information will be transmitted safely and securely on the website.
2) Free Registration: It is not wise to join a platform that makes you pay for registration, especially when there are so many that offer it free of charge.
3) PCI Compliance: Opt for a PCI compliant website. The Payment Card Industry (PCI) Security Standards Council ensures that your sensitive credit or debit card information is processed, stored and transmitted with world-class security.
4) Interactive Help Section: A good rummy website will provide detailed rules and video demos/tutorials on how to play rummy. Even if you are new to the game, a good help section should take little time in turning you into a confident online rummy player.
5) Exciting Offers: Some companies' tailor-make offers to suit different needs of different people. Find out what these special offers are. Do you get a sign-up bonus, are there cash prizes given out daily, would you be rewarded for getting a friend on board, do you get loyalty rewards et al
6) User Base: Always check the number of people registered on the site. More the merrier as more people mean you will always have someone to play with when you log in, more people trust this site and so on. Large user base also means that the tournaments will be much more competitive and, hence, more thrilling. The prizes are bigger too!
7) Free Games: Make sure that there is an option to play rummy games for free. Practice games help you get acquainted with the rules for rummy before you start playing for cash.
8) Variety of Games: Any good website will have different game formats of rummy like pool rummy, points rummy, 13 Cards Rummy, Indian Rummy, Gin Rummy and more.
These are broad pointers. You can also check for a user-friendly interface that recreates the excitement of playing rummy with your friends. Now that you know what to look out for, get down to playing!
Also Read –
List of 10 Most Popular Online Card Games in India
Multiplayer Games Online An Exciting World That You Need to Experience