Shortcuts to win cash this Independence Day
|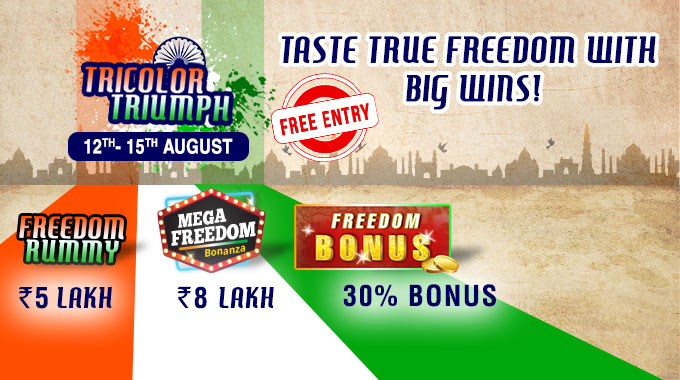 It's a long weekend and Independence Day is the last day of this relaxation time. With the spirit of freedom and the mood of relaxation, can you think of doing something exciting on this day? Well, we can share the shortcuts to win cash on this Independence Day and spread some exciting moments around.
Tricolor Triumph
This is a special rummy tournament that is running only till 15th August. So, yes you still have a day. The tournament is loaded with cash prizes and even bonus amounts that can push your buttons and make you win cash, while you just have fun with this awesome game.
Tournament Details
Name: Freedom Rummy
Registration Time: 9:00 AM to 2:55 PM
Amount; FREE
Tournament Time; 3:00 PM
Total Prize: 5 Lakh
Special Bonus Reward for Independence Day
Independence Day excitement doesn't end with the tournament only. There is also a special bonus amount that is running. Here are the details for it:
Bonus Details
Name: Freedom Bonus
Deposit Time: 4 PM to 10 PM
Bonus Amount: 30%
Promo Code: FREE2017
Max Bonus: 1000
How you can play this tournament?
You can play this rummy tournament by registering yourself for the game. Of course, first you need to be a member of RummyCircle. You can also play this tournament on App, download rummy application on your Android phone and sync all your account details. So, whether you are at home or some other place, you can enjoy playing rummy Tricolor triumph.
Why you should be on RummyCircle?
RummyCircle has over 5 million players and is a secure platform to play rummy games on the go. With multiple ways of depositing cash and quick withdrawal process, it is the best place to be. Here are some RummyCircle reviews from some of our happy players.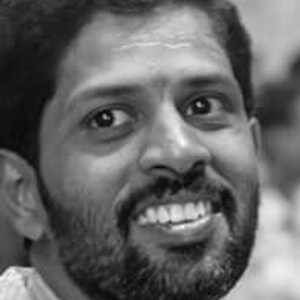 Singaravelan J, Tiruvannamalai
"Yes!!! I have won real money many times. I feel awesome after winning this tournament. I trust RummyCircle with my money. I can add cash and start winning immediately. I always refer RummyCircle.com to my friends and family. My experience has always been exceptional".
So, if you are still thinking whether you should play rummy with us, enter this tournament for free and then decide. Further, there are multiple rummy tournaments running round the clock to pick and enjoy. So, get started today.
Also Read –